Is there anything else black mirror than the series creator using an Artificial Intelligence (AI) chatbot to write one of the parts of the piece? Yes, that happened! Charlie Brooker, creator of the Netflix sci-fi series, said in an interview with Empire magazine: tried to use ChatGPT, an OpenAI tool, to create one of the episodes for the production's upcoming season 6. But the result was a "mer**", According to that.
As we follow, the field of Artificial Intelligence is advancing rapidly and with it some employees have been removed from the market and replaced by automated resources. However, it seems that Brooker himself will not lose his role so quickly, as he failed to design an original part of ChatGPT. black mirror Properly.
"I played around with ChatGPT a little bit. The first thing I did was write 'Create part of Black Mirror' and it looked plausible at first but turned out to be crap on second glance," the screenwriter said. . "Because he's everything [ChatGPT] What it did was absorb summaries from other Black Mirror episodes and crush them all in some way. So if you look closely you'll think, 'oh, there's nothing original here,' he added.
However, despite failing to bring an original episode to life black mirror, ChatGPT pointed out a few stereotypes in the series. AI behavior helped Brooker understand certain points in his writing that needed improvement.
"When people were like, 'Oh, I was inside a computer all this time!' I was aware that I wrote a lot of episodes he said. So I thought, 'I'm going to put aside my idea of ​​what a Black Mirror episode is.' Brooker said, "There's no point in anthology if you can't break your own rules. He splashed a glass of ice water on his face," Brooker explained.
season 6 black mirror It will premiere on Netflix on June 15 and will consist of six episodes.
Source: Tec Mundo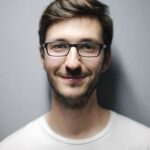 I am a passionate and hardworking journalist with an eye for detail. I specialize in the field of news reporting, and have been writing for Gadget Onus, a renowned online news site, since 2019. As the author of their Hot News section, I'm proud to be at the forefront of today's headlines and current affairs.