He havana syndrome It continues to cause controversy as to what its origins are and who is behind it. And now, a declassified report from the government's Intelligence Community Expert Panel on Abnormal Health Incidents (AHI) says it could indeed be a directed energy weapon.
These symptoms, which began showing up at the US Embassy in Cuba in 2016, include a range of unexplained mental and physical ailments such as hearing and memory loss, severe headaches, sensitivity to light, nausea, and a host of other debilitating problems. .
In an exclusive issue, the Salon published the full 153-page report prepared by the commission.
According to the report, "pulsed electromagnetic energy" could be a plausible explanation for the disturbances. Says like this:
Electromagnetic energy, especially pulsed signals in the radio frequency range, plausibly explains the main features, although there are gaps in information. There are several plausible paths associated with forms of electromagnetic energy, each with its own requirements, limitations and unknowns. For all pathways, there are sources that can generate the required stimuli, are latent, and require moderate power.
The report suggests that such energy can "travel with little loss through the air for distances of tens to hundreds of meters and with some loss through most building materials." This could potentially be done using "ready-to-use off-the-shelf technologies" and there are devices that are "easily carried and camouflaged and can be powered by standard electricity or batteries," he says.
Mark Zaid, a lawyer for the James Madison Project (and a spokesman for some victims of the Havana Syndrome), told Salon he thinks the report shows the government is clearly hiding something. "The US government is hiding evidence of what AHI is," Zaid told the publication. "It becomes clear that these events were committed by foreign actors, or that this is an experiment that failed."
Source: Digital Trends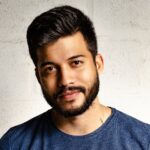 I am Garth Carter and I work at Gadget Onus. I have specialized in writing for the Hot News section, focusing on topics that are trending and highly relevant to readers. My passion is to present news stories accurately, in an engaging manner that captures the attention of my audience.