The White House won't pay for Twitter Blue to ensure that official government accounts retain the blue verified mark. In accordance with Axiosemployees received an email informing them that new social network subscription service will not be contracted. Those who are interested in keeping their verified profile will have to pay their own money for this, as the government will not refund the cost of the subscription.
Rob Flaherty, director of digital strategy for the White House, told staff that under Twitter's new policy there is no guarantee that everyone will have a verified profile. The global launch of Twitter Blue brought with it a number of changes to the platform, highlighting the loss of the blue badge. Accounts with old verification (before Elon Musk) they will run out of this badge from April 1st.
The question everyone is probably asking is: Will Joe Biden keep the confirmation on his profile? The short answer is yes, although not with the blue icon. In accordance with Twitter Politicspublic accounts have a gray checkmark.
A gray check mark indicates that the account is a governmental/multilateral organization or a governmental/multilateral official.

Authorized government representatives may include: Heads of State (Presidents, Monarchs, and Prime Ministers), Deputy Heads of State (Vice Presidents, Vice Prime Ministers), National Cabinet Members or equivalent, Chief Executive Official or equivalent , and individual members of all houses of Congress, Parliament, or the supranational or national equivalent.
Those government agencies that do not qualify can register as organizations, although they must pay $1,000 per month. The White House confirmed that he doesn't care about the gold badge either.
Twitter Blue does not offer Personal Verification as a Service
The main reason the White House won't pay for Twitter Blue is because does not offer personal verification as a service. "The blue check now just serves as confirmation that the account belongs to a paying user," Flaherty said. This change could open doors for a wave of impersonating official accounts to deceive peopleso the manager warned his employees.
check icon went from a badge for famous people to an object of ridicule. While there are disturbing instances, such as the emergence of fake accounts in the early days of the service, Twitter Blue members are constantly abused because they paid to be verified. This could inspire a new feature where you can hide in.
With the global rollout of Twitter Blue, classic test will end tomorrow.
As of April 1, we are ending our legacy verification program and accounts that have been verified based on the above criteria (Active, Visible, and Authentic) will no longer be marked with a blue tick unless they follow Twitter Blue.
Elon Musk advertising Organization Review will also be available in all regions. Those companies or organizations that signed up for the program in advance have already received their gold badge. The mogul will make an exception for the 500 advertisers and 10,000 organizations with the most subscribers who will keep the brand without a monthly fee.

Source: Hiper Textual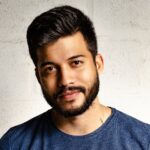 I am Garth Carter and I work at Gadget Onus. I have specialized in writing for the Hot News section, focusing on topics that are trending and highly relevant to readers. My passion is to present news stories accurately, in an engaging manner that captures the attention of my audience.