BeReal, an app that was created as a more "real" alternative to more traditional social networks, is no longer as popular as it used to be. However, its mechanics continue to interest competitors, and proof of this is new feature Instagram is working on. According to a Twitter user Matt Navarraa social network operated by Adam Mosseri allows some users to test the possibility of posting "spontaneous" stories which can only be seen by those who also download one.
Instagram describes this new feature as "a new way to see random moments from your friends' daily lives," and it works in much the same way as BeReal. First of all, the app will send daily notifications at random times to everyone. Users will then have up to 5 minutes to film what they are doing simultaneously with the front and rear cameras.
You won't be able to see "spontaneity," as Instagram calls posts made using this feature, other people, until the user also uploads their. In addition, they will disappear until notified the next day. Users will be able to see the "spontaneity" of their friends from a particular section in the section Storiesas displayed by the user Diego Poffi in a tweet.
Instagram could definitely put an end to BeReal if "spontaneous" is well received.
Instagram, yes did not specify when this feature will be available globally. This feature is also in testing for a limited number of users. Therefore, depending on the feedback, the social network may roll it out to more people or abandon this feature instead.
This, on the other hand, is not the only novelty Instagram inherited from BeReal. The social network owned by Meta also allows upload stories from front and back camera at the same time.
If Instagram finally decides to expand this feature, it will very hard hit for BeReal, which has seen its downloads drop significantly in recent months, according to Sensor Tower. BeReal is trying to survive with a single function: post one image per day for a maximum of two minutes. However, the platform of French origin has recently launched an additional feature. Those who have a Spotify account and sync it with the app can show what they are currently listening to along with the published BeReal.
Source: Hiper Textual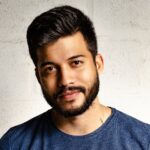 I am Garth Carter and I work at Gadget Onus. I have specialized in writing for the Hot News section, focusing on topics that are trending and highly relevant to readers. My passion is to present news stories accurately, in an engaging manner that captures the attention of my audience.