One of the new features of the recently announced iPhone 15 was its new USB-C port. Influenced by new times and especially European legislation which requires electronic devices to include this connection standardUSB-C replaces traditional lightning port. An Apple-exclusive type of connector that has been with us since back in 2012, when it was included in the iPhone 5 to replace the 30-pin port, which was bulkier and inherently slower. And as expected, a lot has been and will be said about What is the USB-C port on the iPhone 15 for present and future Apple devices.
Although Apple managed to sell it well, in practice some criticism has already been seen and read regarding way to implement the USB-C standard on iPhone 15. For starters, there is differences in abilities this port depending on the iPhone 15 model you are planning to purchase. The iPhone 15 and iPhone 15 Plus will have USB 2.0 speeds. That is, up to 480 Mbit/s. Similar to the speed available with Lightning connectors. Therefore, to improve performance, you will have to purchase the iPhone 15 Pro or Pro Max, which includes A17 Pro chip with USB 3 controller capable of translations up to 10 Gbit/s. And we'll have to wait to see the rumored Thunderbolt 4 support in future releases.
What does USB-C on the iPhone 15 mean for the average user? The first advantage promoted by the European Union is that you can use any cable USB-C type for powering your iPhone and/or connecting it to another charger or other device. Given that Apple has already offered support USB-C on your Macs. And now on the iPhone 15, in the AirPods Pro 2 case, and even in the new EarPods – Apple's wired headphones. But that is not all.
What we know about the iPhone 15's USB-C port
One way to see everything the new USB-C port on the iPhone 15 offers is to take a look at official documentation. That's right, Apple published a support page about the USB-C port and the iPhone 15 on September 15th. Three days after the presentation of the new iPhone, it coincided with the day when it could start being booked. AND clarifies many things. Until now, we knew that the iPhone 15 and 15 Pro would charge in two hours using a 20W USB-C charger. And that the iPhone 15 can charge at a maximum of 27 W. Let's see what else is there.
First, the obvious: USB-C is a "universal standard" for "charging, data syncing, audio and video playback." Thanks to this port "it allows you charge and connect to various devices." It lists Macs, iPads and 2nd generation AirPods Pro, as well as external storage devices and displays. Later they mention microphones, USB-Ethernet adapters, SD card adapters, CarPlay compatible cars, etc. And now we see the news. For example, connect iPhone and iPad via cablewhich until now was possible by combining cables and adapters.
The document goes on to say that you can connect your iPhone to these devices to transfer data such as photos and videos. Let me briefly add that when connecting, in addition to moving files you will charge the iPhone battery. And that reminds us that to get the best performance from the iPhone 15's USB-C port, speeds up to 10Gbps, we'll need the Pro and Pro Max models. This and USB 3 cable supporting these speeds. "He wire USB-C that comes with your iPhone Supports USB 2″ charging and speed. Hence the many criticisms. We will have a USB-C port that will behave like the previous USB port or the old Lighting. Otherwise, you can charge your iPhone using the default charger or use 20W charger for your Mac. What is already happening today.
Charge other devices with iPhone 15
But that is not all. The iPhone 15 USB-C port support document explains that The iPhone 15 itself is used for charging Other devices. At 4.5 W. The figure is much higher than the 0.3W offered by the Lightning connector. In this sense, mention charging AirPods, Apple Watches, and "other small devices." That means your iPhone 15 also serves as a power bank for your smaller devices. If they have USB-C, then directly with the official cable. And if they have a Lightning port, via USB-C to Lightning cable which you will have at home from previous iPhone models.
Keep in mind that the capacity of the iPhone 15 ranges from 3,349 mAh of the base model to 4,422 mAh of the Pro Max model, passing through the 4,383 mAh of the iPhone 15 Plus and 3,274 mAh of the Pro. Values ​​are higher than all previous models. Although these data are not official. Apple simply points out hours of playback or streaming devices. Be that as it may, from now on the iPhone itself will be a good option for charge those little devices battery is missing. Or, as various media outlets note, connect an external drive directly to the iPhone without additional adapters and sockets.
Finally, the iPhone 15's USB-C charging capabilities allow us to dream of a future where we can charge iPhone using another iPhone. Of course, at a certain time and for get a few minutes or hours of battery power. Or, who knows, use the iPhone as an external battery for the Mac if there is no source nearby. But for now let's limit ourselves to small devices and those promising 4.5 W charging from iPhone.
Source: Hiper Textual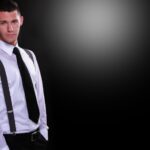 I'm Ben Stock, a highly experienced and passionate journalist with a career in the news industry spanning more than 10 years. I specialize in writing content for websites, including researching and interviewing sources to produce engaging articles. My current role is as an author at Gadget Onus, where I mainly cover the mobile section.