Lucky Red brings David Cronenberg's new film to Italian cinemas, Crimes of the futureAugust 24: After showing the trailer and the first official photos, here's a new synopsis and the Italian poster of the film.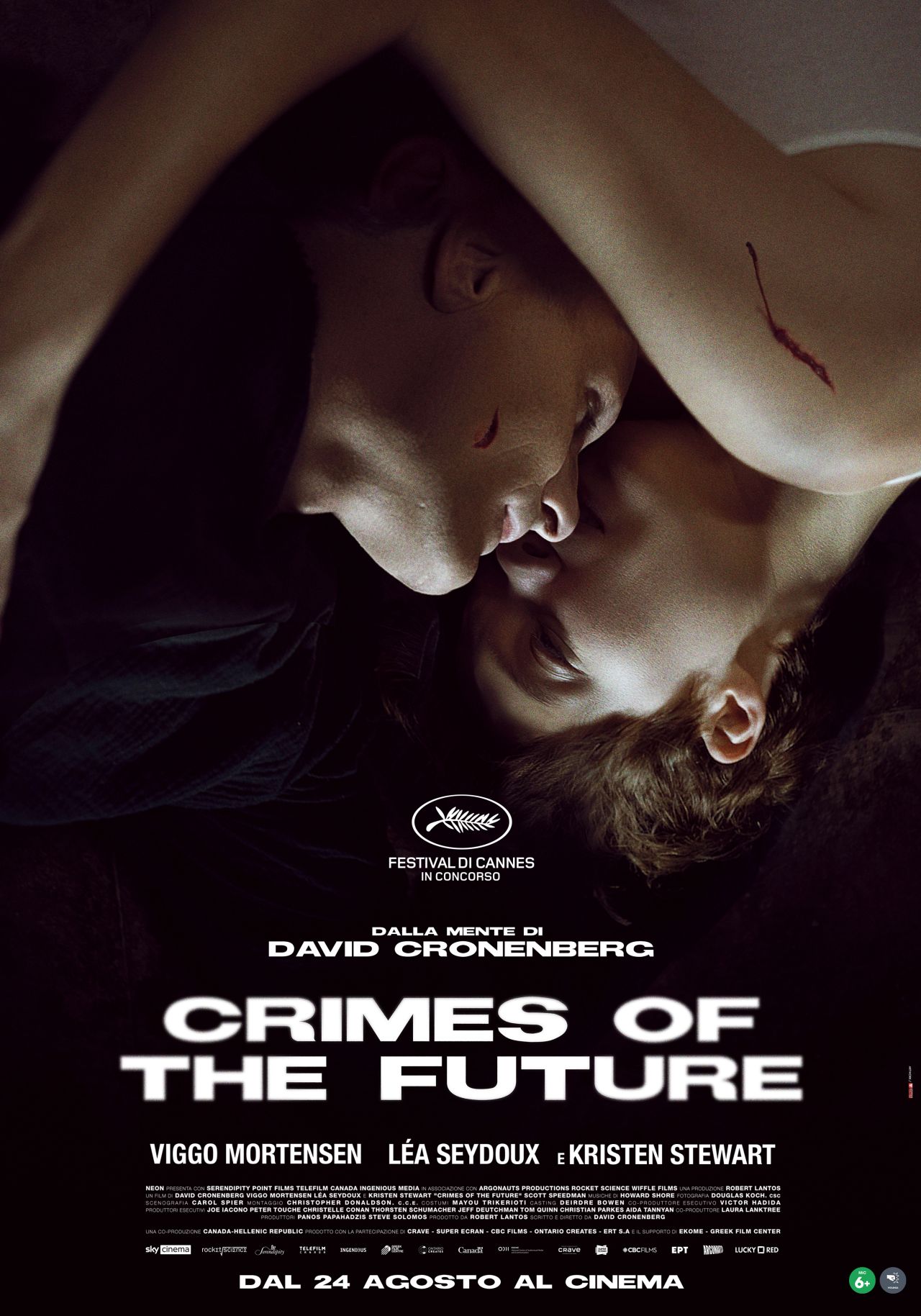 After The Promise of the Assassin, A History of Violence and A Dangerous Method, David Cronenberg again chooses Viggo Mortensen as the protagonist. Léa Seydoux and Kristen Stewart joined him. Taking its title from his previous 1970 film without being the remake, Crimes of the Future marks the director's return to the body-horror genre, already featured in films such as Shivers, Rabid, The Brood and The Fly. .
The press release defines Cronenberg's new work as follows:
A shocking and extreme, visceral film, in which Cronenberg returns to investigate the evolution of humans and the planet in relation to technology. An out-of-the-box vision, a disturbing science fiction film that encompasses all the very current themes of the Canadian author's filmography.
This is the official summary:
In an unspecified future, the disastrous effects of pollution and climate change have transformed the human body, which is now capable of carrying out continuous mutations. Former surgeon Caprice (Léa Seydoux) uses the ability of her partner Saul Tenser (Viggo Mortensen) to develop new organs to create artistic renditions of surgical removal, in which the couple publicly demonstrate the internal metamorphosis of humans. These avant-garde shows capture the attention of National Organ Registry researcher Timlin (Kristen Stewart), as well as a suspected subversive group whose goal is to take humanity to the next evolutionary stage.
Source: Lega Nerd