New malware for Android apps was detected by antivirus company Doctor Web earlier this week in several apps on Google Play. Distributed in the form of a simple adware development kit (SDK), The malicious program has been downloaded more than 400 million times worldwide.
According to Doctor Web's report, the trojan doesn't raise any doubts because on the surface it says "it's designed to keep users interested in apps with the help of mini-games, a quest system, and so-called prizes and sweepstakes." The module was named Android.Spy.SpinOk.
Although it acts like any SDK and connects to a remote server to download a list of URLs to view games, the kit adds malicious functionality in the background, such as listing files in directories, stealing account passwords and credit card details, or hijacking payments. cryptocurrencies.
How do you protect yourself from SpinOK malware?
According to security researchers, the SDK has been detected in 101 Google Play apps. cumulatively downloaded 421,290,300 times. Check out the top downloads below (full list on the Doctor Website):
noizz: video editor with music – 100 million downloads;
zapya: file sharing – 100 million downloads (the trojan is no longer in version 6.4.1);
VFly: video editor and video maker – 50 million downloads;
mvbit: MV video status maker – 50 million downloads;
bigo: video creator and editor – 50 million downloads.
The good news is that as soon as we got the report of the malicious SDK, Google removed the apps until the developers could submit a clean version. So, if you use any of the listed programs, simply update to a newer version. But if it is no longer in the store, it is recommended to remove it immediately.
Source: Tec Mundo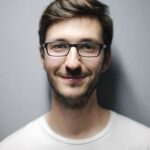 I am a passionate and hardworking journalist with an eye for detail. I specialize in the field of news reporting, and have been writing for Gadget Onus, a renowned online news site, since 2019. As the author of their Hot News section, I'm proud to be at the forefront of today's headlines and current affairs.