Buying the ideal heater for cold days is not always as simple as it seems. As with other electronic devices, the variety of this product on the market, which can serve different purposes and audiences, can lead to doubts as to which model is best for each situation.
Aside from having different brands, sizes, powers, and the like, the type of heating that appliances offer also tends to vary, and it's not always clear who benefits more from one or the other.
In this sense, the question is: electric or oil heater?
electric heater
Considering the various types of appliances, the category is most famous for residential use. An electric heater works thanks to a resistor (colloquially called a resistor) in its structure, which converts electrical energy into heat and heats the surrounding air (respectively distributed in different ways).
Fan heaters (which have propellers responsible for distributing the heated air to the environment) and ceramic heaters (which have a plate of material that traps the heat generated by the resistor and spreads it over the entire area) are considered electric heaters.
Fan heaters are more efficient and less noisy to heat small rooms. – but consume more energy and increase dust circulation –, ceramic ones, although they produce more noise, heat the environments faster, do not dry the air too much and tend to be more economical. due to the fact that the plate retains heat longer.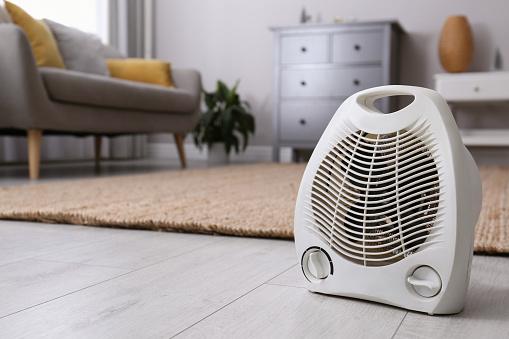 Anyway, both options are smaller (approximately 900 grams in weight), easier to use, and more affordable than other systems. In addition, they do not emit gas and provides simplified use and, depending on the model, offers carrying handles and safety systems (such as grills and automatic shutdown in case of drops and overheating).
It's worth remembering that power directly affects the electricity bill, and manufacturer guidelines for locations with high humidity (such as bathrooms), adequate distance from walls and objects, and air circulation must be observed.
oil heater
Oil heaters also operate using electricity that activates a resistor – but they differ from the previous group for a very specific reason: the component heats the fuel, not the air. Both are in a container inside the device.
in this way the assembly generates hot air by convection (due to the internal movement of oil) or radiation, heating the metal pipes of the device and therefore its surroundings.
With this feature comes one of its biggest advantages: the surrounding air is not dried with the oil heater. It also provides efficient and uniform thermal comfort, without requiring fuel changes and being quieter.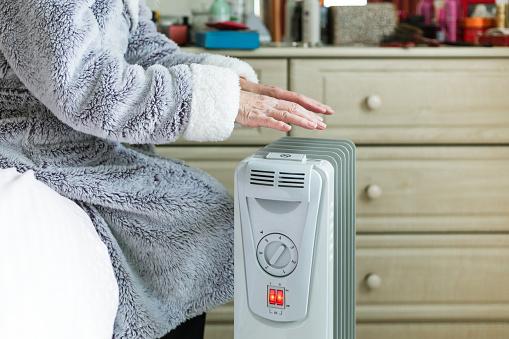 Functions vary by model, but heating levels, temperature controls, safety systems that shut down the appliance in the event of a fall or energy imbalance, and handles and wheels to aid transport (because they're heavy) are common. an average of 8 kg).
As for the disadvantages, oil heaters it is not so easy to transport and has high energy consumption (at least compared to electric heaters). This is because heating depends on the temperature of the oil and disperses more slowly in space – making them suitable for those who need to use it for a long time. The price is also usually higher than electric ones.
Electric or oil heater: which one to choose?
If the idea is to rely on economy, comfort and agility, electric heaters win the argument. They are much cheaper than diesel heaters and consume less energy, are light and simple, and heat the environment quickly.
It satisfies the needs of small rooms well, although attention is paid to the operating time so that the dry air does not harm the body and does not retain its comfort for longer after it is turned off.
On the other hand, those who expect a warmer environment for a longer period of time, do not expect instant results and have the opportunity to invest more in a robust and quiet appliance that does not dry the air will find the oil heater a great choice.
choose your heater
Cadence Halogen Electric Heater, Mercury AQC305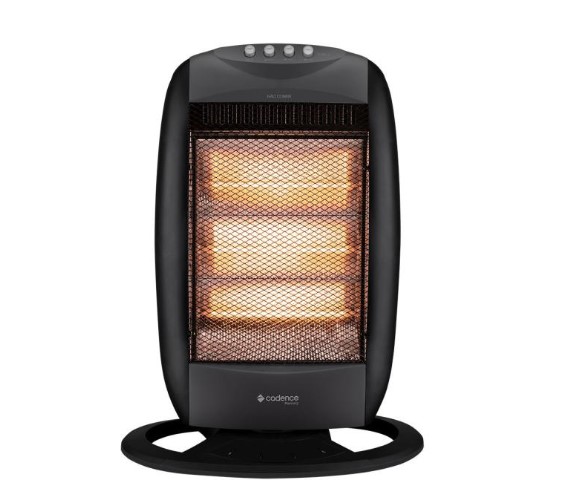 The Cadence Mercury Halogen Electric Heater is practical, lightweight and portable. Count on 3 heating levels and an oscillating system that keeps the entire space and you warm. It is efficient and makes your environment better air conditioned on colder days.
Cotherm Quartz Electric Heater, Anex Quartz 21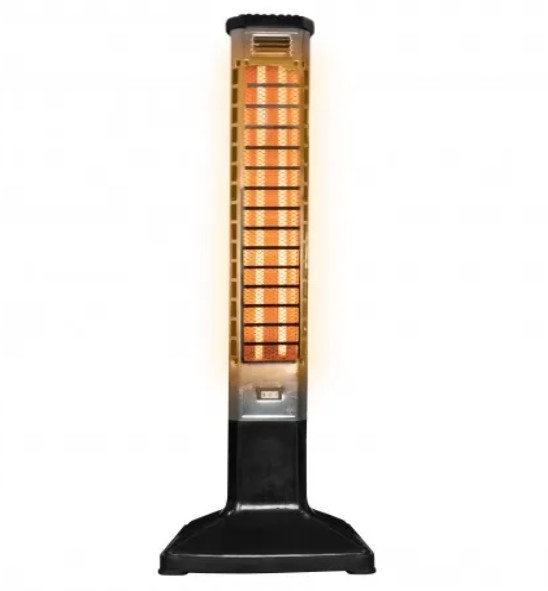 Ideal electric heater for cold days, leaving any space in a warm and pleasant environment. This model has two quartz-protected resistance elements, uniform radiation system and automatic shut-off system in case of fall.
Mondial Thermofan Electric Heater, A-08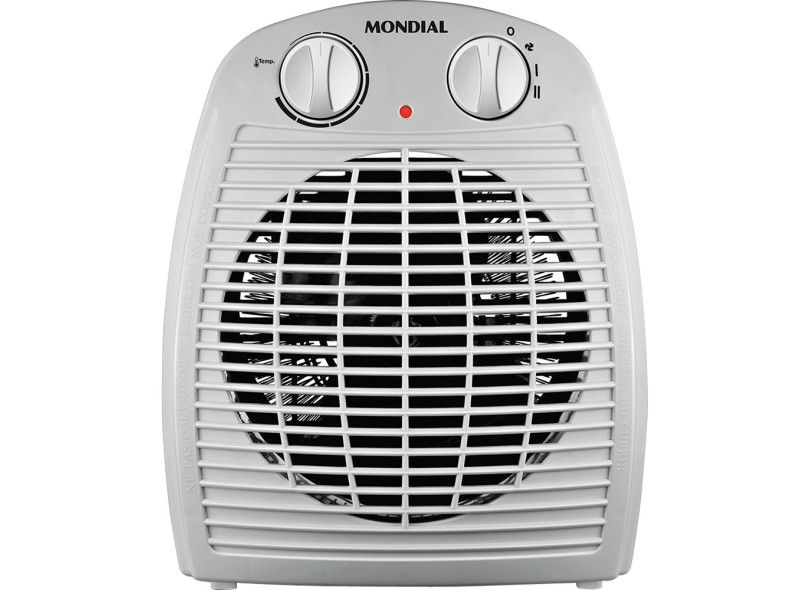 Mondial A-08 Portable Electric Heater 3 in 1: heats, circulates and dehumidifies the air. In addition to being quieter, it provides a peaceful and comfortable environment. In addition to supporting heating, A-08 circulates and dehumidifies the air in the room, providing a warm and comfortable room.
Britânia Electric Oil Heater, BAQ1510B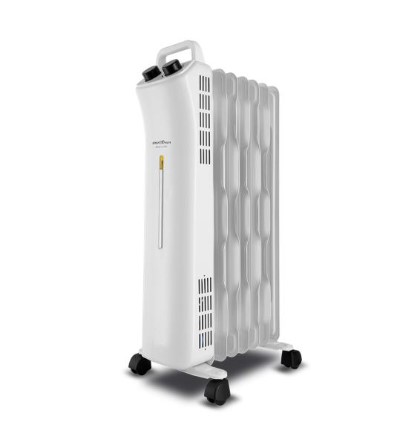 This oil model is efficient. Practical and lightweight, it brings warmth and warmth to the coldest days of the year. Count on 3 power levels, a 7-warning safety system, rollover protection, wheels for movement and quiet operation.
Mondial Oil Electric Heater, A-06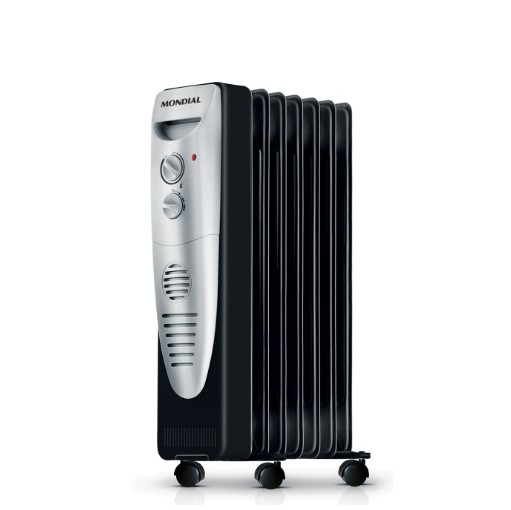 The Mondial A-06 Heater heats up very easily and provides a warm and pleasant environment by removing moisture. Count on 3 power levels, gradual heating control, low noise level, automatic drop-off and much more.
Source: Tec Mundo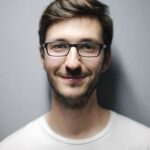 I am a passionate and hardworking journalist with an eye for detail. I specialize in the field of news reporting, and have been writing for Gadget Onus, a renowned online news site, since 2019. As the author of their Hot News section, I'm proud to be at the forefront of today's headlines and current affairs.