In many ways, Beats Studio Pro and Apple AirPods Max are very different. They're not in the same league in terms of price, and while the design of the Beats is not unlike the wireless earbuds the company released a decade ago, the AirPods, with their aluminum ear pads and unique mesh, are unlike anything else on the market.
However, both are designed with Apple's phone, tablet, computer, and media streamer ecosystem in mind, which means there's definitely some controversy when it comes to how most people will use them. The question is, which of these two headphones is the perfect fit for you?
Let's find out!
Price
This item is as simple as it sounds. Apple shocked the world with the $549 AirPods Max price. And to be honest, we are still in shock. The Beats Studio Pro is much more affordable at $350. No more questions, your honor.
Winner: Beats Studio Pro
Design and style
Beats and Apple are known for their iconic designs, and it's easy to see why. Both Studio Pro and AirPods Max feature sleek lines, smartly integrated headbands, and unique looks. Each also offers a choice of colors: sandstone, taupe, navy, and matte black for the Beats, and space grey, pink, green, sky blue, and silver for the AirPods Max.
The AirPods Max have been heavily criticized for the case that comes with them, which is nothing more than a headphone pouch. Instead, the Studio Pros are foldable and can be stored in a zippered bag that also has room for accessories.
That said, AirPods Max score high for its use of aluminum, the incredible spring-loaded ear cup rotation system, and the unique mesh headband.
Beats, as always, puts a lot of emphasis on its logo, less than Apple on Studio Pro, where we don't see the Apple sign anywhere. Clearly, Apple is letting its design speak for itself.
They are so different from each other – and so good in their own way – that we are going to leave it in a draw.
Winner: Draw
controls
Unlike some advanced wireless headphones, the Studio Pro and AirPods Max are simple. You get play/pause, track forward/backward, volume up/down, ANC/transparency, and call answer/end.
The difference is how these commands are executed. Studio Pro uses a series of button presses. A large 'b' on the left earcup controls play/pause, track skip and call options, while hidden buttons above and below the Beats logo control volume. The odd thing here is ANC/transparency, which requires you to double-click the small power button located at the bottom of the right earcup. While they are fairly accurate and easy to use, each of these buttons makes a rather loud click inside the ear cups.
AirPods Max, on the other hand, use just two controls on the top of the right earcup for everything. A rectangular button on the front toggles ANC/transparency modes, while a digital crown borrowed from the Apple Watch does the rest. But what stands out the most is the volume rocker. Instead of repeatedly pressing buttons like on the Studio Pro, simply turn the Digital Crown clockwise or counterclockwise to smoothly increase or decrease the volume.
Add to that the AirPods Max's wear sensors, which can automatically pause music when you take your headphones off (which the Studio Pro lacks), and you can see why the AirPods ended up being our favorites in this category.
Winner: Apple AirPods Max
call quality
You'd think the AirPods Max, with their eight microphones (compared to the Studio Pro's six), would be better at blocking out background sounds during calls, but tests don't confirm this.
Testing both earbuds, the Studio Pro actually offers the best overall call performance, at least as far as callers are concerned. They block out more background sounds and make your voice clearer than AirPods Max.
On the other hand, AirPods Max's Transparency Mode makes your voice sound more natural when talking on the phone, which is better at preventing fatigue in the long run.
Who is winning? Well, it really depends on how you see yourself wearing these headphones. If you're using them in a relatively quiet environment, AirPods Max will perform better thanks to their superior transparency. But if you're taking most calls from a coffee shop, the gym, or on the go, callers will appreciate it when you talk to them through Studio Pros.
Winner: Draw
ANC and transparency
Active noise cancellation (ANC) and transparency are very good in both of these headphones, so no matter which you choose, you'll be able to block out the sounds that bother you and let the ones that matter.
However, the AirPods Max do a little better with ANC and do a much better job with transparency. In fact, the transparency of AirPods Max is not inferior to wireless headphones. You will also find it more comfortable to use thanks to the improved controls we mentioned above.
Winner: Apple AirPods Max
Sound quality
Again, these two headphones have more in common than what separates them. In terms of sound signature, they are almost indistinguishable, with a very balanced approach that works well with a wide range of genres. Clarity and detail are top notch.
But there is a difference in overall quality. AirPods Max offer a better immersive experience with a wider and more detailed soundstage. They also produce fuller, more resonant bass, which seems counterintuitive given Beats' reputation for bass-enhanced headphones.
But Studio Pro has one advantage that may be crucial for some listeners. With the included USB-C cable, you can transfer lossless high-resolution digital audio directly to your headphones, where the built-in digital-to-analogue converter (DAC) will decode audio at up to 24-bit/48kHz. In addition, there is a dedicated analog input for use with non-digital audio sources.
For wireless use – which we think will be the main way most people use these headphones – the AirPods Max offer better overall sound quality, though some purists may prefer the Studio Pro's wired input options.
Winner: Apple AirPods Max
Battery Life
A fully charged AirPods Max will give you about 20 hours of playback with ANC turned on, depending on how loud you listen. Apple doesn't say how long they will last if you disable ANC. A five minute charge gives you an extra 90 minutes of playtime.
With Beats Studio Pro, not only do you get more playtime with ANC enabled (up to 24 hours), but according to Beats, turning it off almost doubles your time to 40 hours. However, the fast charging feature is not as impressive as the AirPods, taking 10 minutes to get 60 minutes of extra playback time.
However, for those interested in maximizing the time between charging sessions, the Studio Pros are the clear winners.
Winner: Beats Studio Pro
spatial audio
Both earbuds are equipped with motion sensors that provide head-tracking spatial audio when listening to Dolby Atmos Music from Apple Music or Dolby Atmos/Multi-Audio in Movies and when streaming media such as Disney+ is selected. It works on iPhone, iPad and even Apple TV 4K.
But, as with the overall sound quality, there is a difference in performance. It's a little less noticeable in 3D music, but in movies and TV shows, AirPods Max offer a much more immersive and realistic experience.
We found that, especially when using the Apple TV 4K, the AirPods Max completely convinced us that we weren't wearing headphones – it sounded like a complete home theater system. You also get a sense of this with Studio Pro, but the experience isn't as conclusive here.
Winner: Apple AirPods Max
absolute winner
Apple AirPod Max
It's true: Let's not forget that AirPods Max cost $200 more than Beats Studio Pro. For many people, this is a deal breaker that outweighs any benefits that Apple's headphones have to offer.
However, there's also no getting around the fact that the AirPods Max justify the extra expense for those who can afford it, with better overall performance on nearly every element we've reviewed. Objectively and subjectively, we think these are the best headphones.
But if you're an Apple fan on the go and want easy-to-hold headphones with long battery life, make no mistake: the Beats Studio Pro are excellent and you'll never regret buying them.
Source: Digital Trends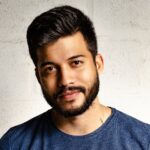 I am Garth Carter and I work at Gadget Onus. I have specialized in writing for the Hot News section, focusing on topics that are trending and highly relevant to readers. My passion is to present news stories accurately, in an engaging manner that captures the attention of my audience.