to Kingston this Tuesday (31) featured news in the lines SSDs and USB sticks. One of the highlights is IronKey Vault Privacy 80 External SSD (VP80ES) includes military-grade security.
This is the company's first OS-independent external SSD. touch screen and hardware encryption. More reliable than cloud storage services according to the brand, the device has digitally signed firmware and is protected against brute force and BadUSB attacks.
According to the manufacturer, the VP8OES unlocking process is similar to that of a smartphone and facilitates quick access to stored files. Transfers are also simple, using the color screen to drag and drop folders.
new External SSD with touchscreen and encryption Kingston also offers additional features such as PIN/Password modes and setting multiple passwords and the maximum number of access attempts. The device has capacities of 480GB, 960GB and 1920GB.
XS 2000 Line expands capacity
Currently in the solid state drive segment, Kingston has expanded the storage capacity of the XS 2000 series. Portable SSD also available in versions up to 4TB.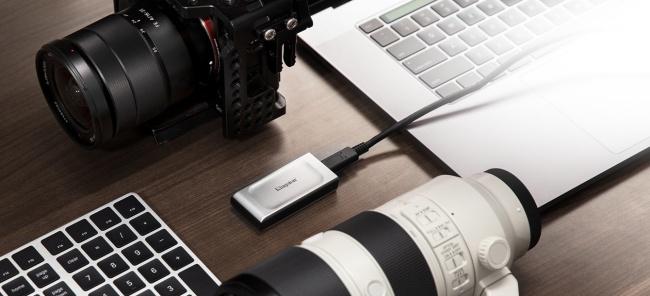 HE Kingston XS 2000 It has a data transfer rate of up to 2,000 MB/s according to the brand and is ideal for storing and downloading large and heavy files such as very high resolution images. It features USB-C 3.2 connection, reinforced casing, water and dust resistance.
encrypted flash drive
Another innovation is IronKey Vault Privacy 50 (VP50), a hardware encrypted flash drive. The template supports administrator, user, and one-time passwords, as well as numeric PINs, phrases, word lists, and codes up to 64 characters.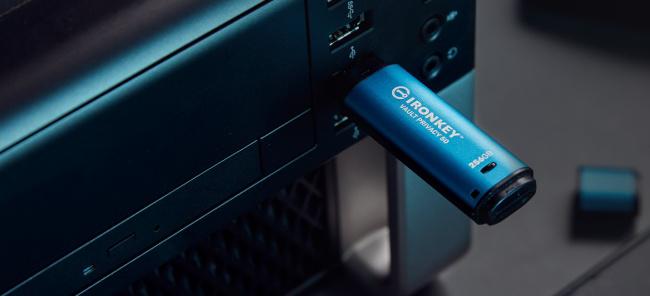 Kingston also reports that it comes with malware protection on untrusted systems, a virtual keyboard, and can be set to wipe data if the password is entered incorrectly 10 times in a row. Encryption flash drive has capacities from 8GB to 256GB.
Source: Tec Mundo