Good morning! We have separated the main news from the world of Science and Technology so that you know everything that happened last Thursday (28). Just click on the links below to check out each news in its entirety.
1. AliExpress announced the start of tax exemption on purchases up to $50; look at history. Import duty relief for purchases under $50 under the Compatible Shipping Program begins to take effect in mid-October.
2. Netflix has confirmed the third season of Alice in Borderland! Check out the teaser. Check out the first teaser and more details about the hit series Alice in Borderland returning to Netflix!
3. Motorola Edge 40 Neo comes to Brazil with its competitive price and powerful cameras. The new Motorola Edge 40 Neo is now available for purchase in Brazil; The mobile phone pays great attention to photography and design.
4. Galaxy S23 FE: A promotional video showing the details of the Samsung mobile phone has leaked onto the internet. Promotional material for the Galaxy S23 was published on X.
5. Michael Gambon, the actor who played Dumbledore in Harry Potter, has died at the age of 82. Michael Gambon was the second actor to play Dumbledore in the Harry Potter series.
6. Criminals break into Apple store, steal new iPhones and get arrested; see the video. A night of crime occurred in Philadelphia this week involving the theft of new iPhones from an Apple store.
7. Windows 11: Free upgrade with old Windows 7 and 8 keys ends. It is no longer possible to upgrade from Windows 7 or 8 to Windows 10 or 11 without paying any fee.
8. Amazon isn't ruling out plans to charge subscription fees for Alexa use; to understand. Alexa subscription hasn't happened yet and requires a lot of improvements to the platform, but it could come to fruition at some point.
9. Terra Preta da Amazônia: The study explains why this land is so fertile. Study of the 'black land of the Indians' showed that it was the result of the original people's strategy to benefit future generations.
10. NASA images show astronauts struggling to walk on the Moon. Videos from Apollo missions show astronauts participating in 'video tapes' trying to balance on the lunar surface.
Source: Tec Mundo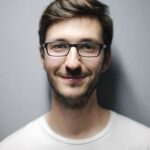 I am a passionate and hardworking journalist with an eye for detail. I specialize in the field of news reporting, and have been writing for Gadget Onus, a renowned online news site, since 2019. As the author of their Hot News section, I'm proud to be at the forefront of today's headlines and current affairs.