You know what annoys me the most about electric scooters? After crazy riders riding in pairs, of course.
The clang of the bottom on the next curb. At this moment, it seems that visibility has been torn off, the wheels have flown off, and my teeth will act.
But there are exceptions. I've been riding a Neoline T28 for a week, a deck height (or ground clearance) that destroys any rental competitor and outperforms many production models.
Although outwardly the model seemed plain to me, even too simple because of the hidden wiring. Maybe I'm too used to the typical scooters with mass snatching sightings.
Clearance twice as high turned out to be from many points that the same manufacturers often miss.
Below I will tell about the impressions of a person who would like to just take a scooter and not bathe. Do not oversee the wiring, do not participate in waterproofing, and do not be afraid of healthy sidewalk residents.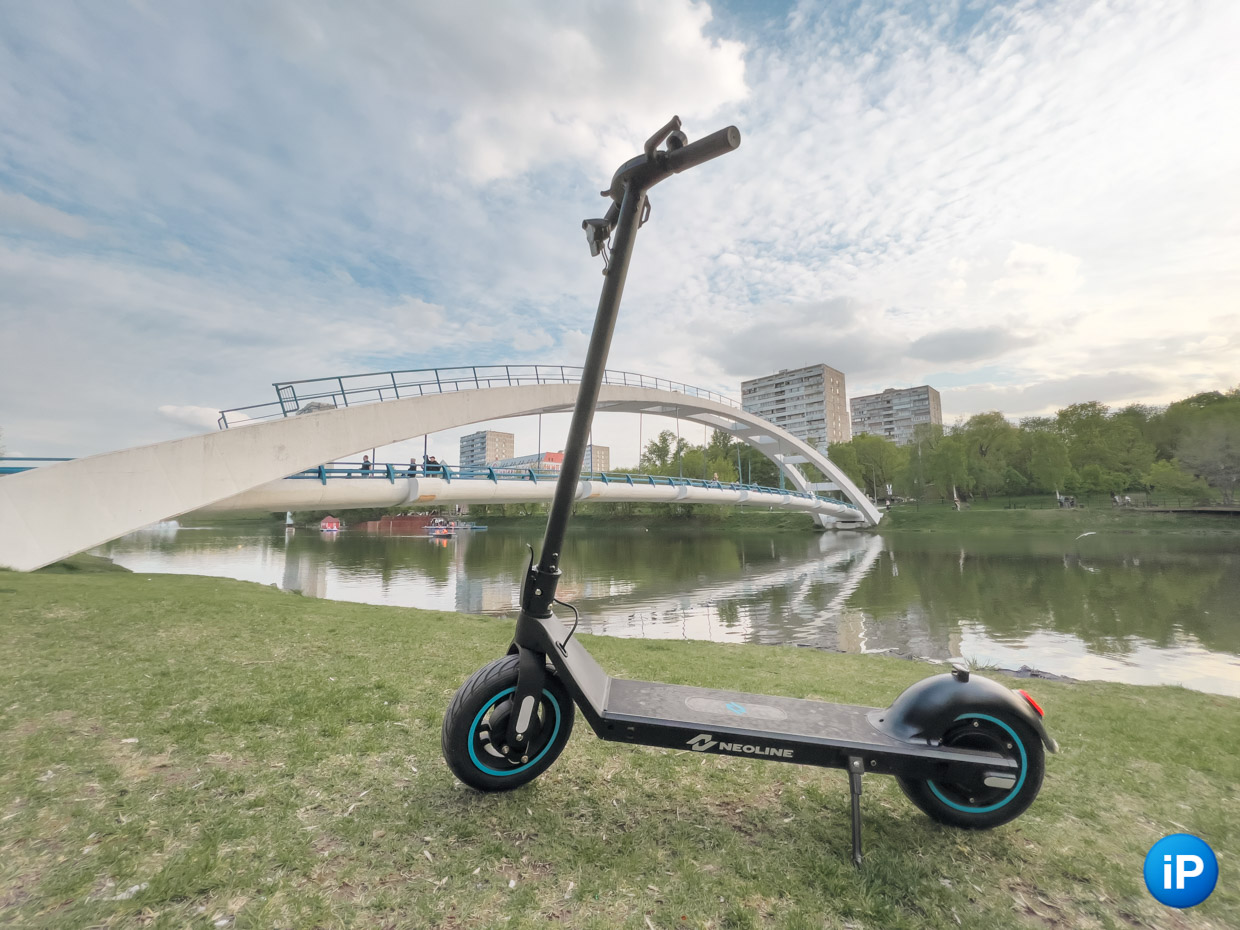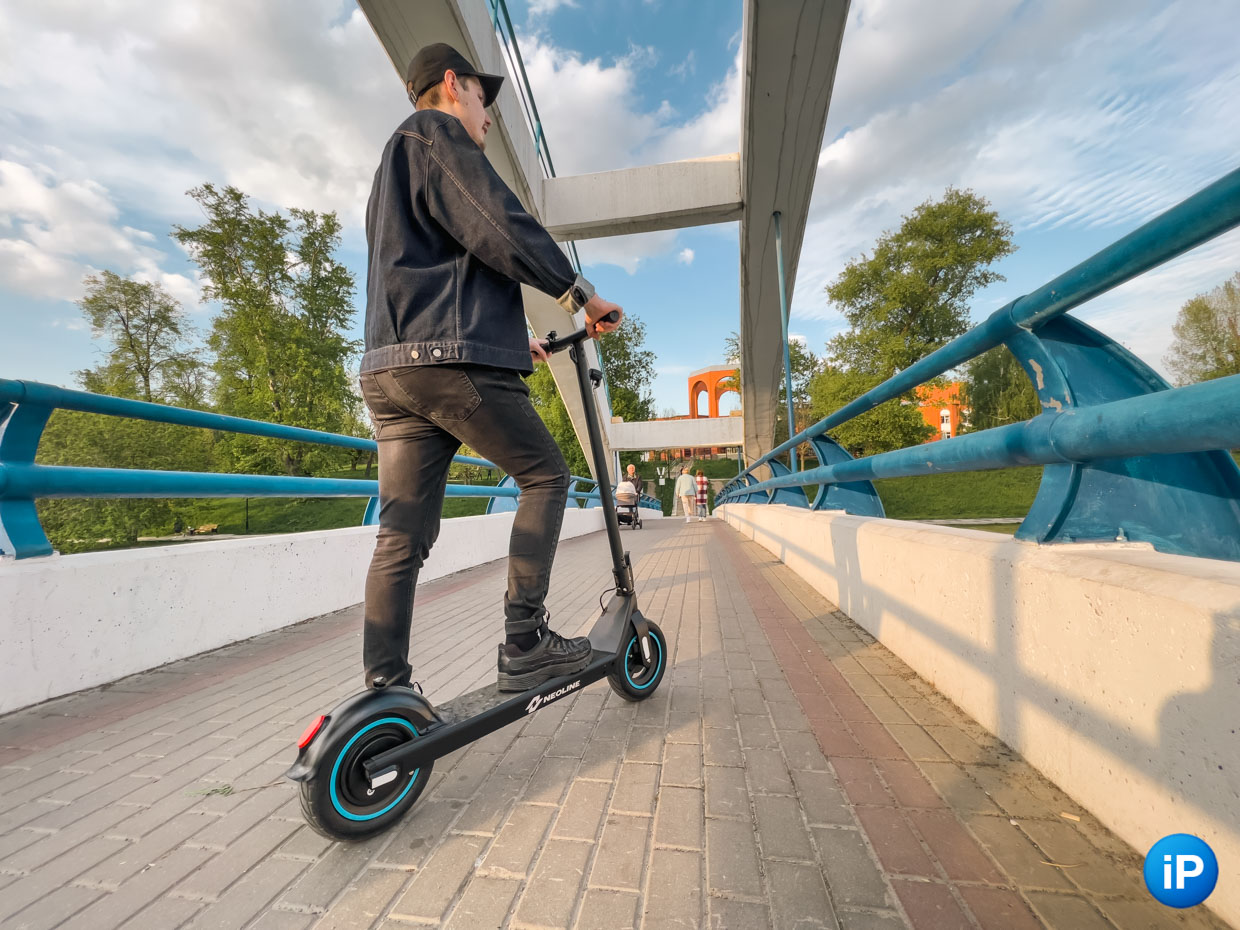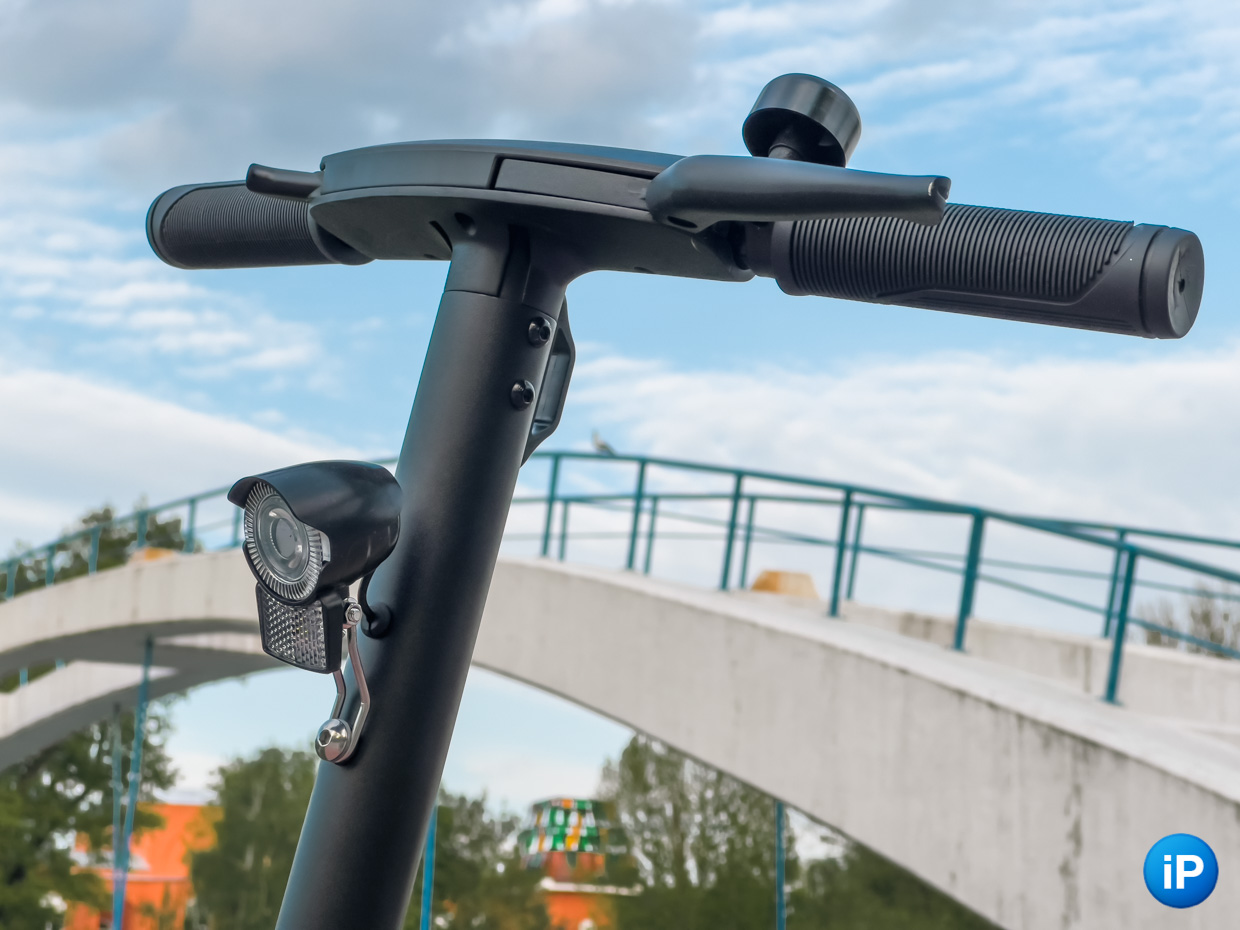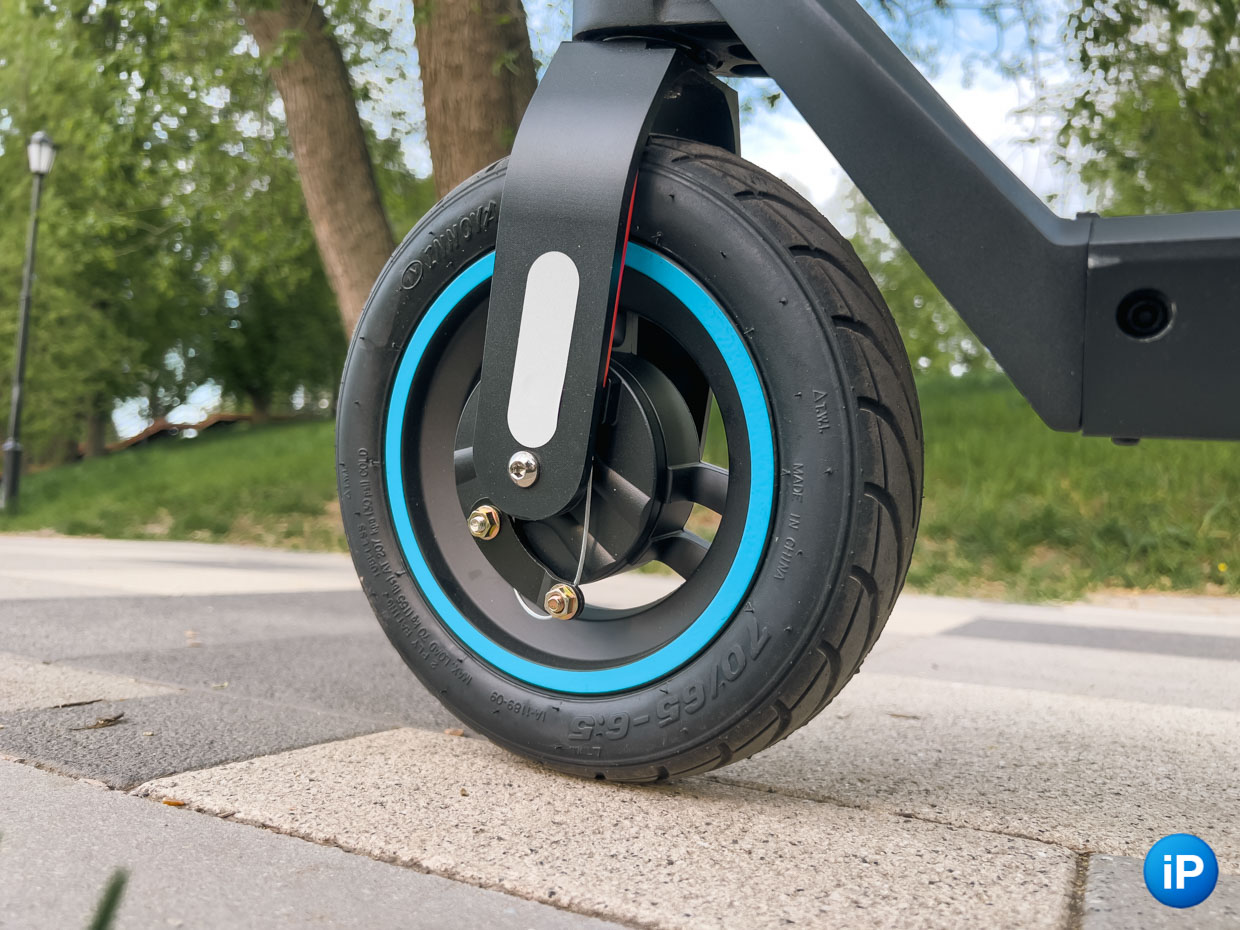 Specifications Neoline T26 and T28
The review immediately talks about two models, because their design, characteristics and almost the value of the results. The difference is only in mileage: T26 is designed for 40 km with one charge, and T28 for 50 km.
▪️ maximum speed: 32 km/h
▪️ Brake: front drum + electronic
▪️ Power reserve: 40 km (T26) and 50 km (T28)
▪️ Motor Power: 350W (Peak Power: 700W)
▪️ Battery: 36V/10Ah (T26) and 36V/12.5Ah (T28)
▪️ maximum load: 100 kg
▪️ Unfolded dimensions L/W/H: 1185/450/1120 mm
▪️ Pneumatic wheels: 10.5″ tubeless type
▪️ Ground clearance: 140mm
▪️ Waterproofing: 4 degrees of protection against water and dirt (deck, battery, motor-wheel bearings and boards)
▪️ Weight: 13.8 kg (T26) and 14.2 kg (T28)
Picked up and went
I don't have much experience with scooters to know all their pitfalls. But there is enough theory: only in the coming season is approaching, and talk about this transport around me does not stop.
Therefore, I already know how important it is to check all the bolts, that waterproofing is necessary, and that it is impossible to insert in pairs on one deck. And also that some models are very heavy, sharp or very slow. What the manufacturer requires for a rider weighing 50 kg, and not for older men's 80 kg.
And I also know the assignment. If for a week the test, I did not understand what was happening, the control starts clear, there was not a single problem associated with the design and every bolt tightly the whole body, then this is a good device.
On the first day, I drive to and from work, through the park (even my mom took a ride, who was delighted with the first experience) and noticed a lot of small organic details.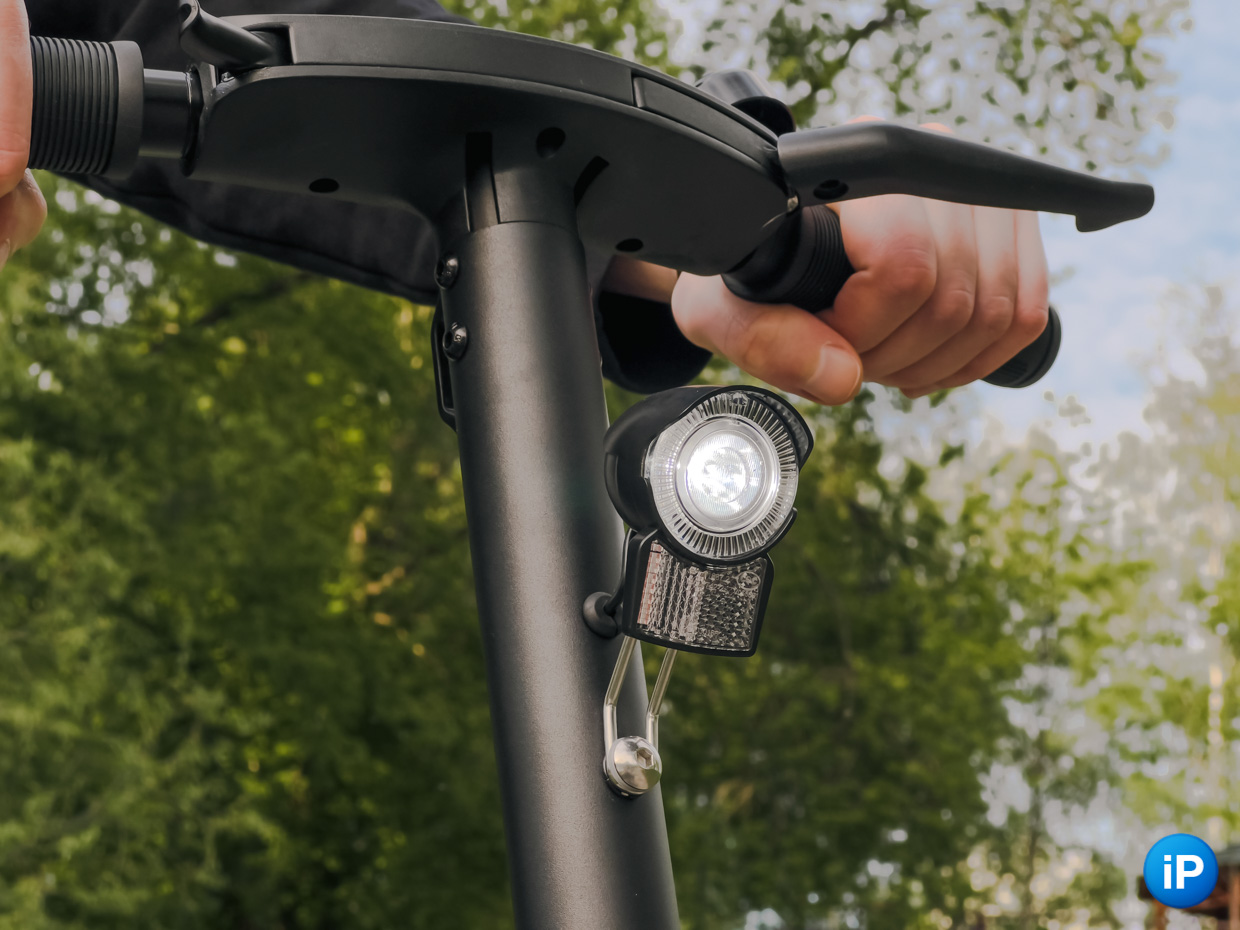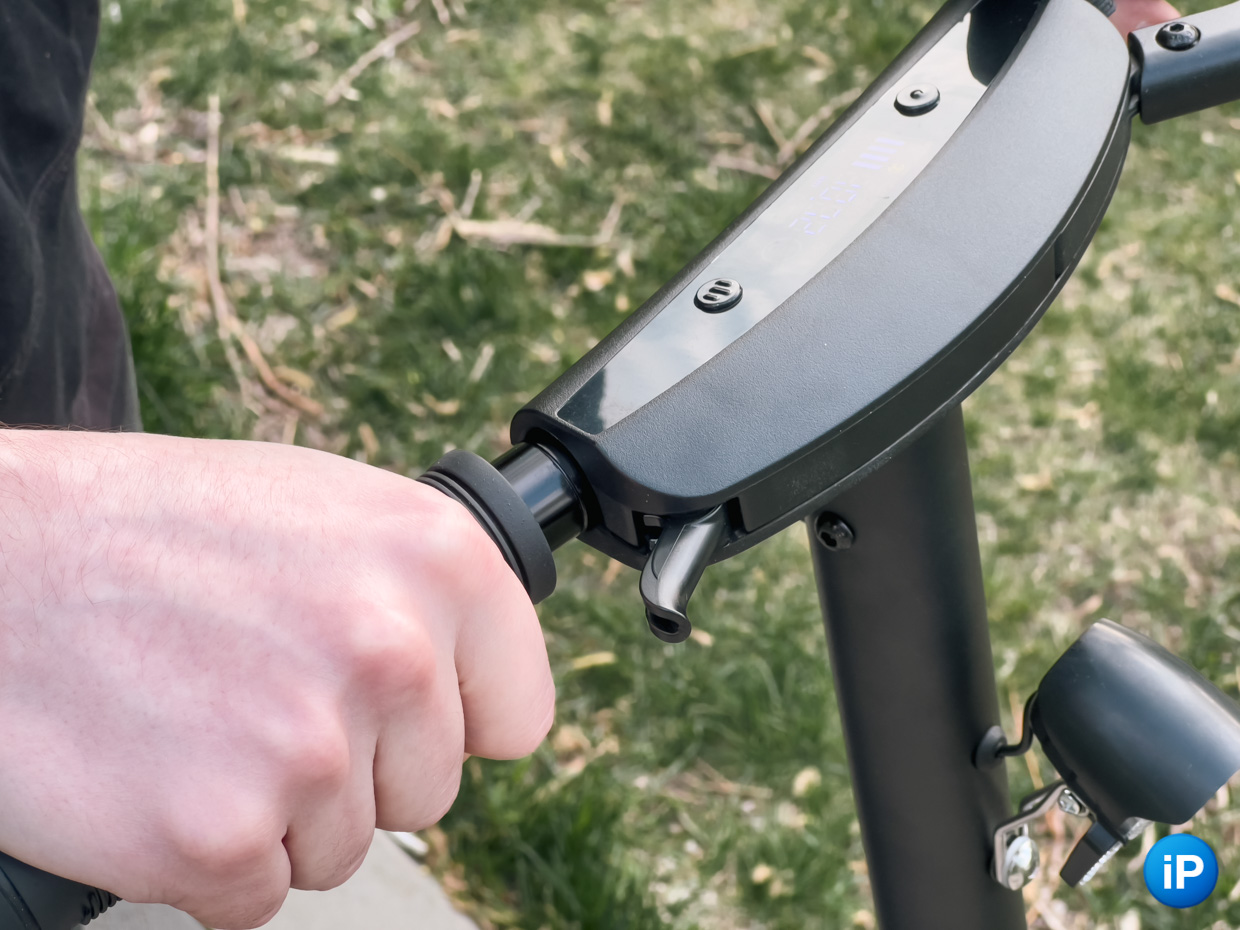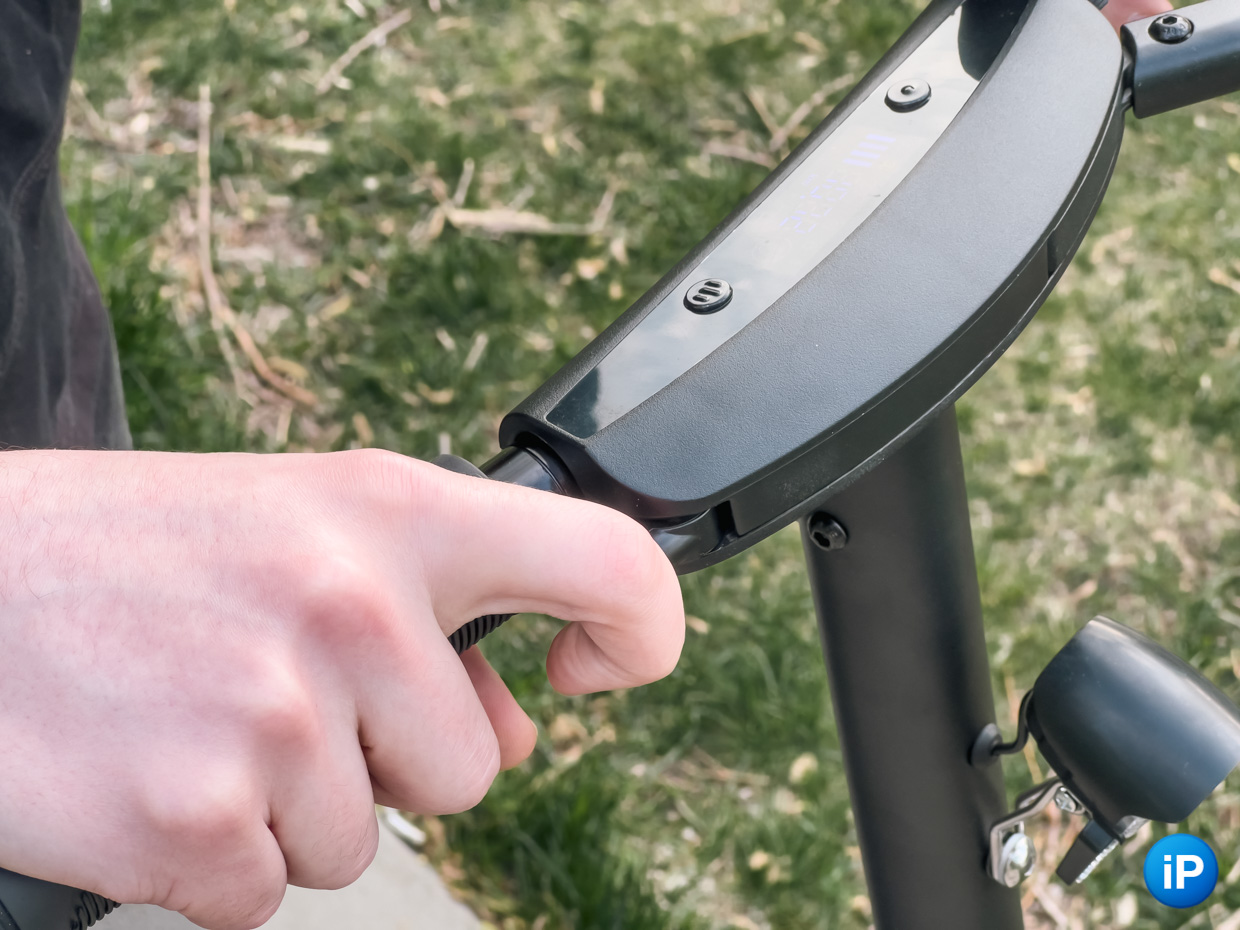 Acceleration to a convenient lever under the index finger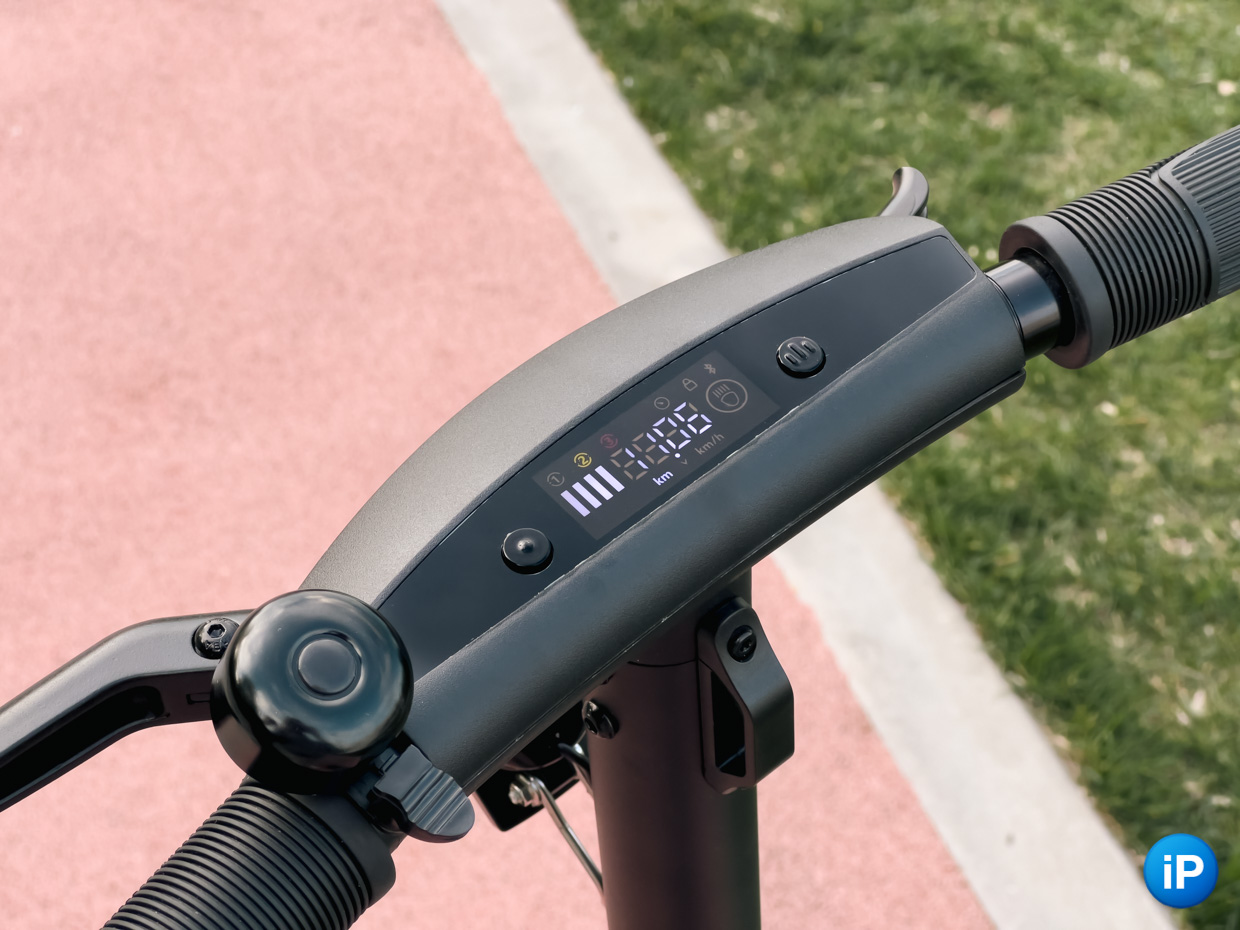 A convenient screen with speeds at the same time shows the distance and Bluetooth connection
For example, the accelerator is in front, not picked up. You need to start with a pointing observer, not a big one. This may be a matter of taste, but I personally was very pleased to step on the gas and maneuver along the sidewalks.
And the acceleration is smooth, moderately dynamic. It is easy to pick up speed, but this is not some kind of rough and sharp push – everything is organic, neat. When you ride in a stream with pedestrians, this is an important moment, because you are constantly delaying, then accelerating.
Front drum brake The Neoline T28 is just as smooth and takes some getting used to. It feels like the engineers were afraid to make it too sharp (this is fraught with a fall), so a sharp wheel lock was not installed. The brake works, there is no doubt about it. It is just important to keep in mind that high speed is required at intersections, since stopping at full speed in half a second will not work. The scooter weans off reckless, and the more it resembles a transport protocol.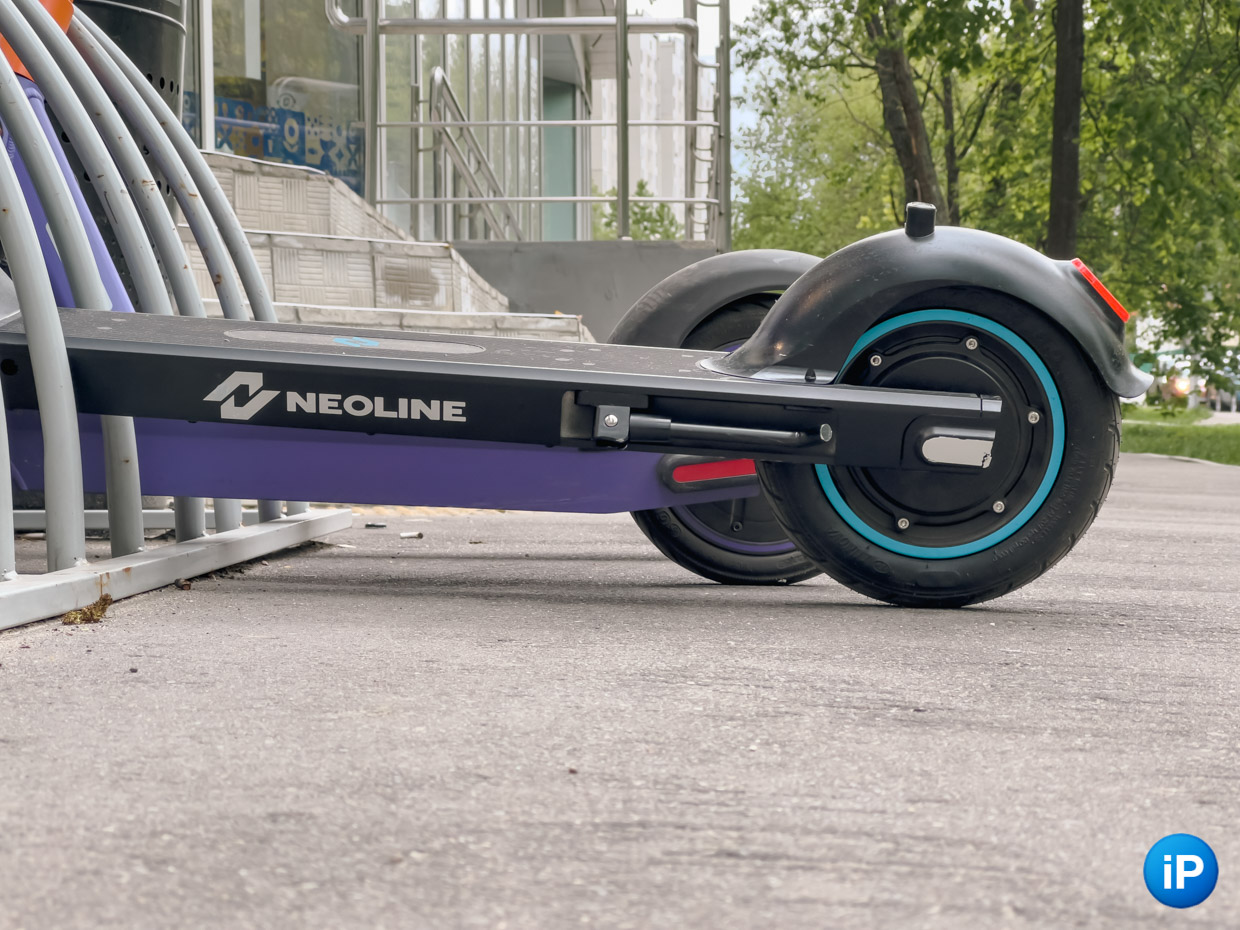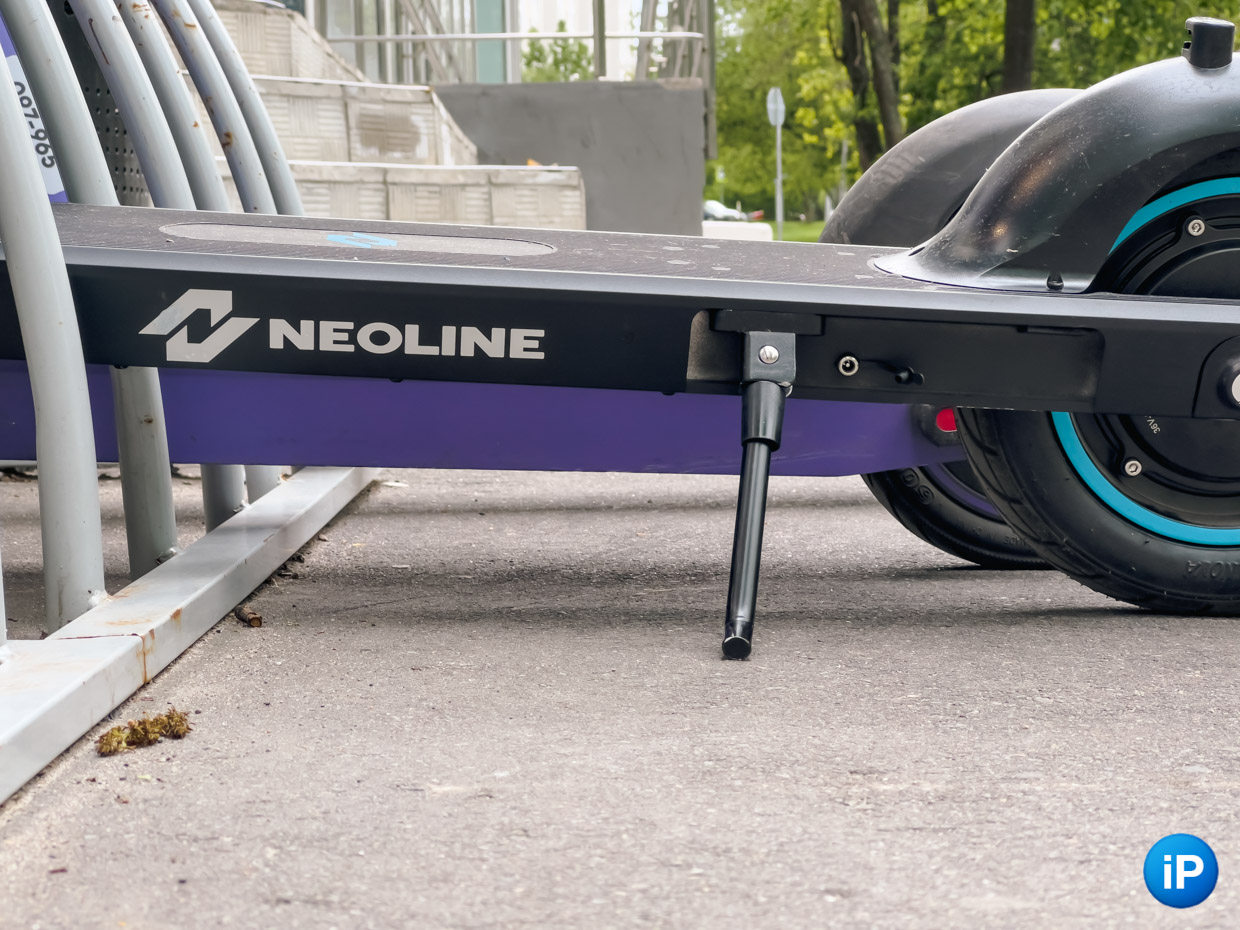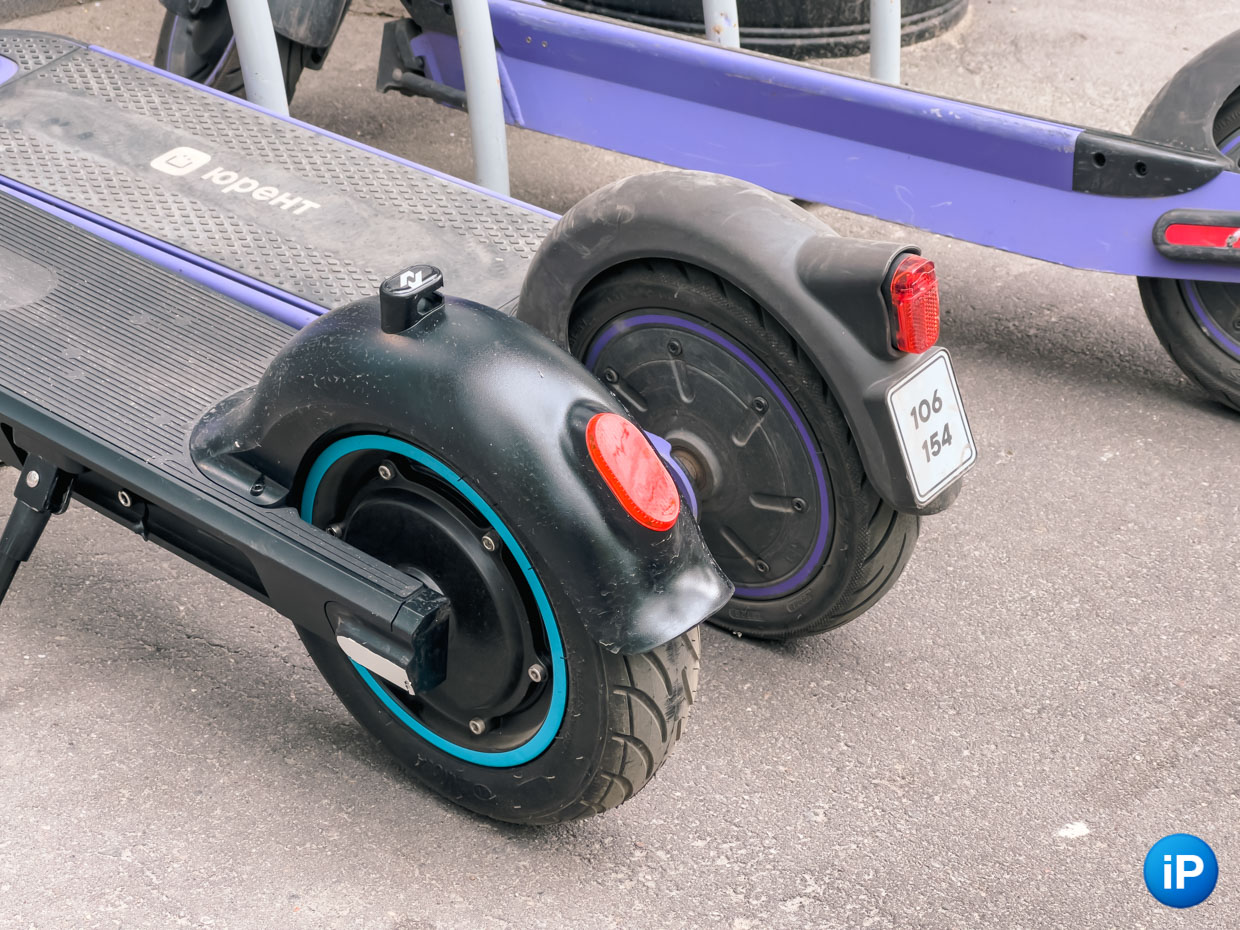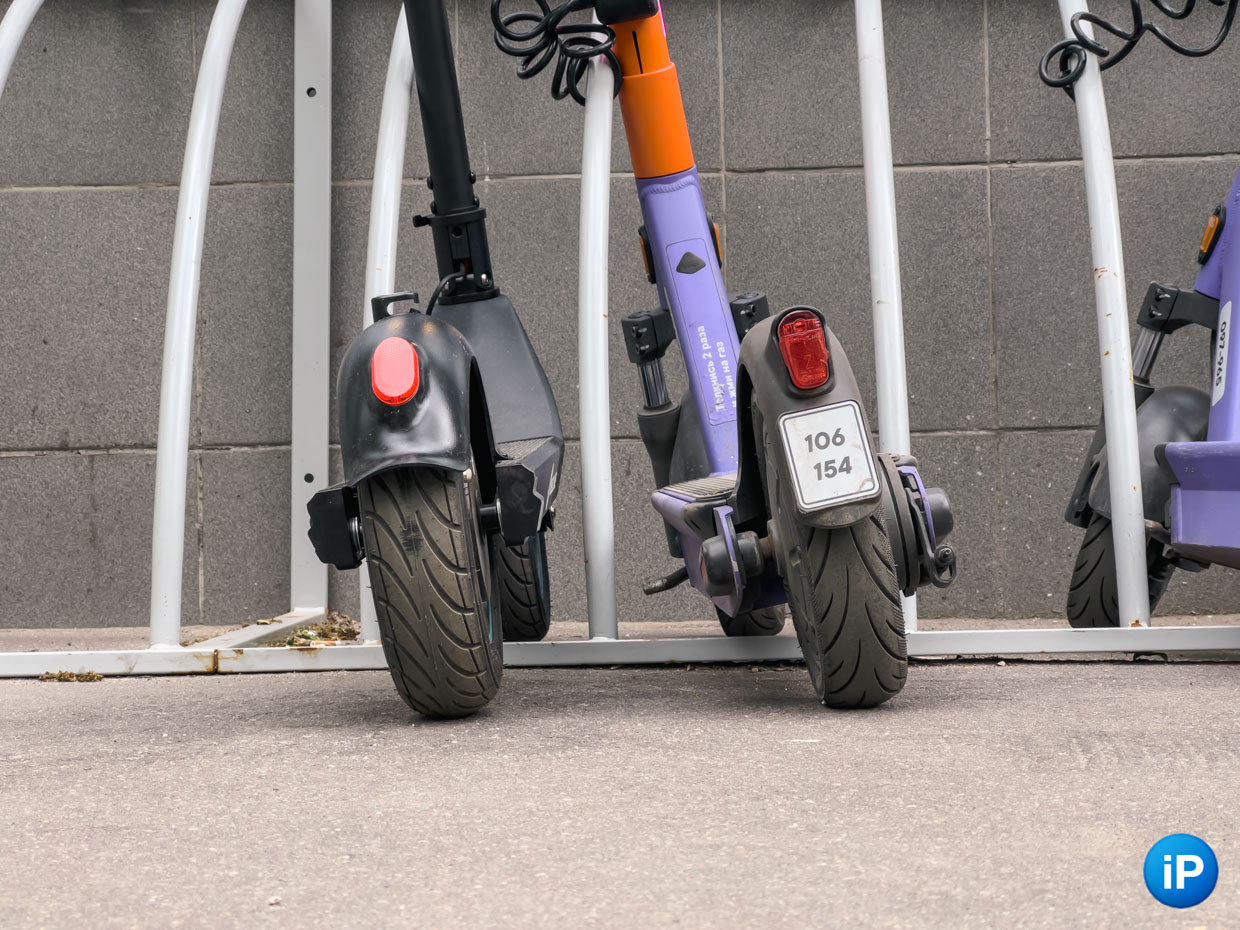 Comparison with a rolling competitor is immediately clear. The deck is higher, the wheels are bigger, denser
For this reason three speeds I chose the second one. The first limits to 10 km/hsecond to 20 km/hthird to maximum 32 km/h. The last possibility gives the most powerful overclocking. Perfect for a park ride, but on the road and with a $100,000 laptop on your back, it wouldn't be the smartest option.
Behind the shock absorption of large and wide tubeless wheels. Neoline reported that these tires are puncture-proof up to 6 mm, if you fill them with anti-puncture sealant, you can do it yourself. But the cameras in the second type of wheels of other electric scooters are often frayed. For example, I do not deal with replacing them irrevocably in the service.
Diameter in 10.5 inches with a market average of 8 to 10 inches and a tire width of 2.8 inches at the age of 1.8 to 2.5 years, the scooter turns into a fat bike, the animals easily maneuver. It smooths out broken tiles, unpaved areas and poorly trodden forest paths.
Not to say that the ride will be absolutely smooth, no. On tile or gravel, you will feel the jolt, but it will be bearable in searches with bikes on 8-inch wheels, which even on loose asphalt cause teeth to shake.
For tubeless tires – a separate "like". Fraying cameras in electric scooters are still a problem, and replacing them irrevocably with a service is not always a feasible task for a beginner like me. In Neoline T28, all that remains is to add a little sealant – and, as the brand claims, you can not be afraid of punctures up to 6 mm in diameter.
Picked up and held
In transitions with stairs in the first couple of days, I carried the scooter by the handlebars, because I did not want to be reborn with the folding. In fact, it turned out to be very difficult.
The handle has developed by pressing the lever in front. It is protected from accidental situations by a plastic ring. The steering wheel drops down and then, with the help of a small metal loop, is threaded into the same aluminum hook on the rear wheel fender.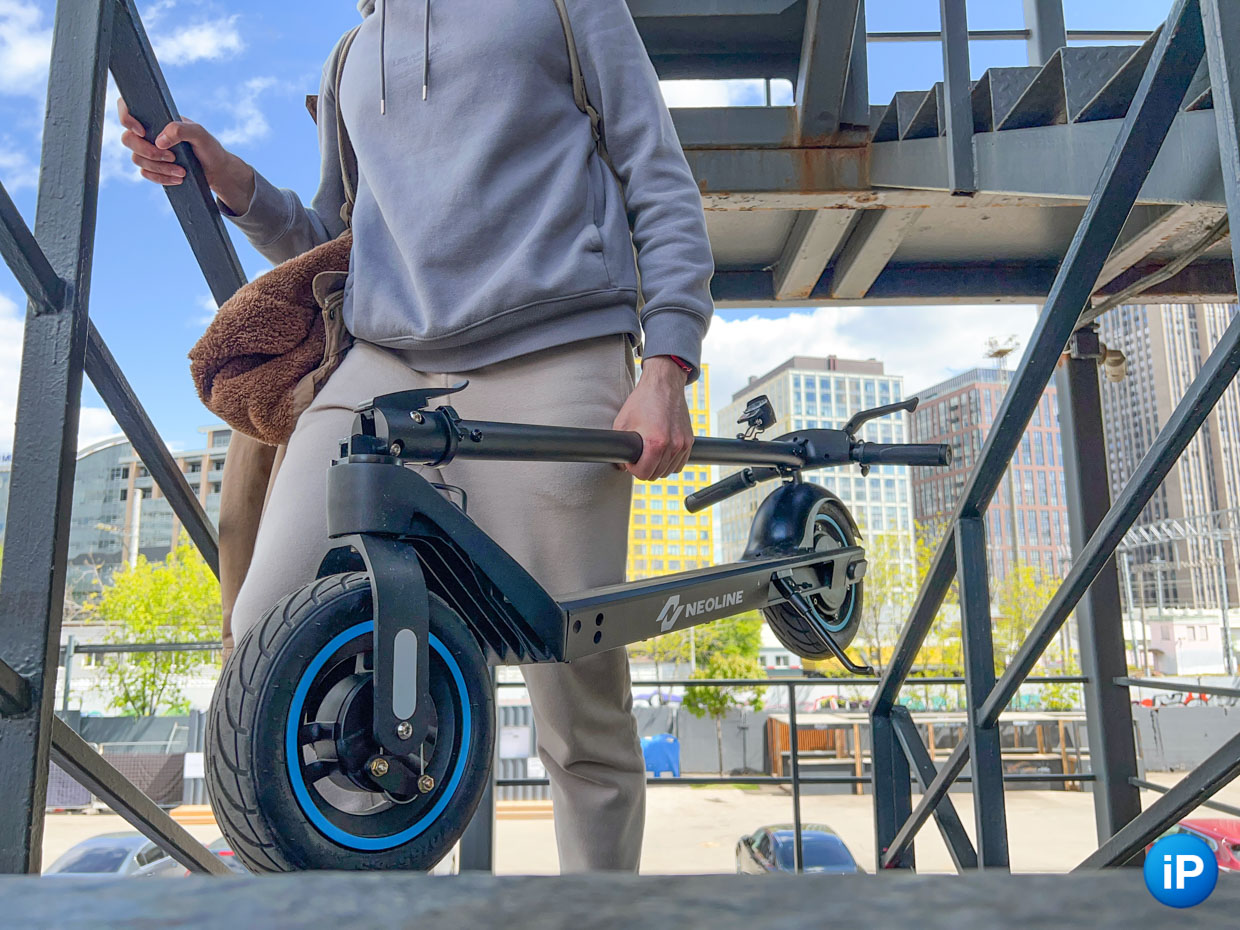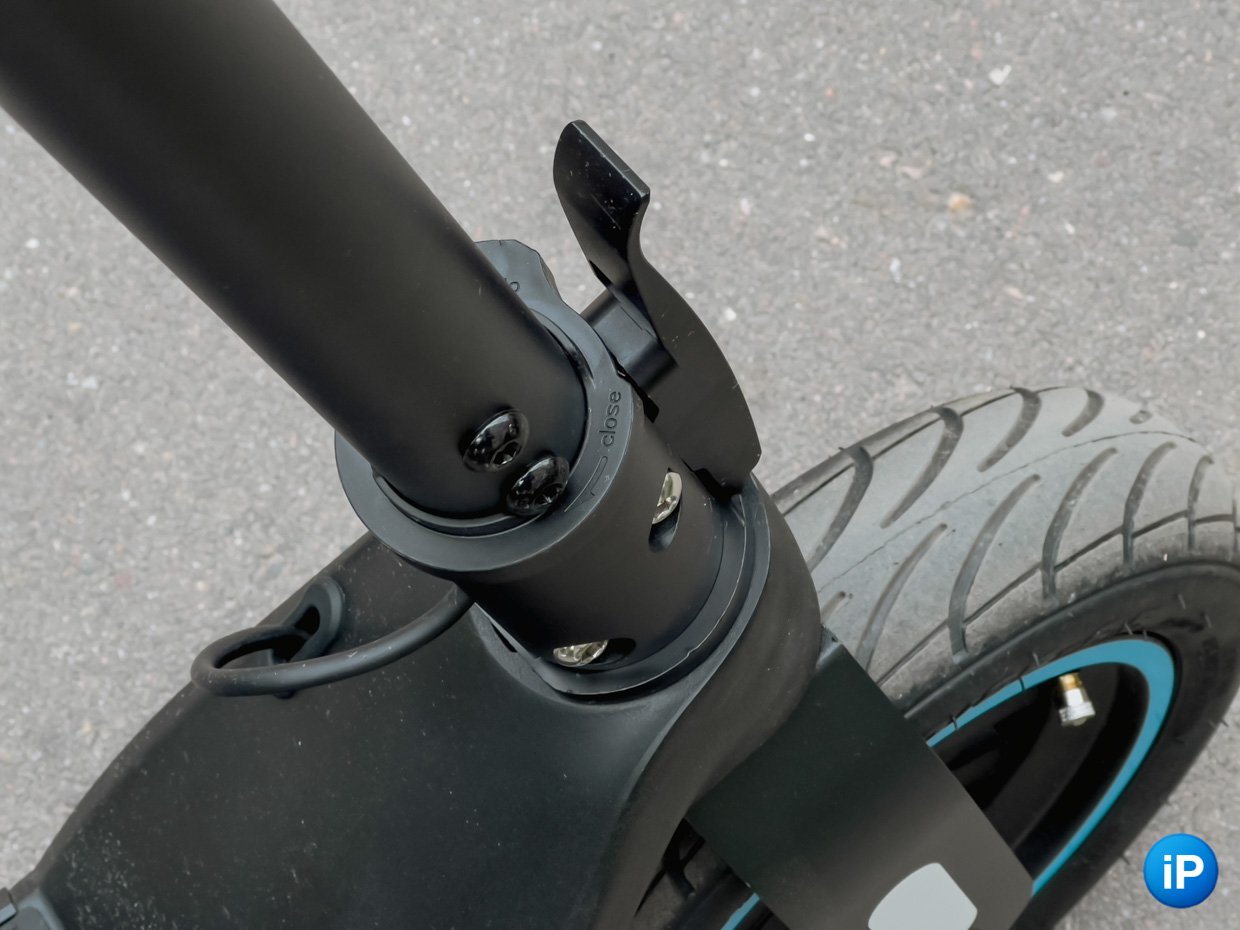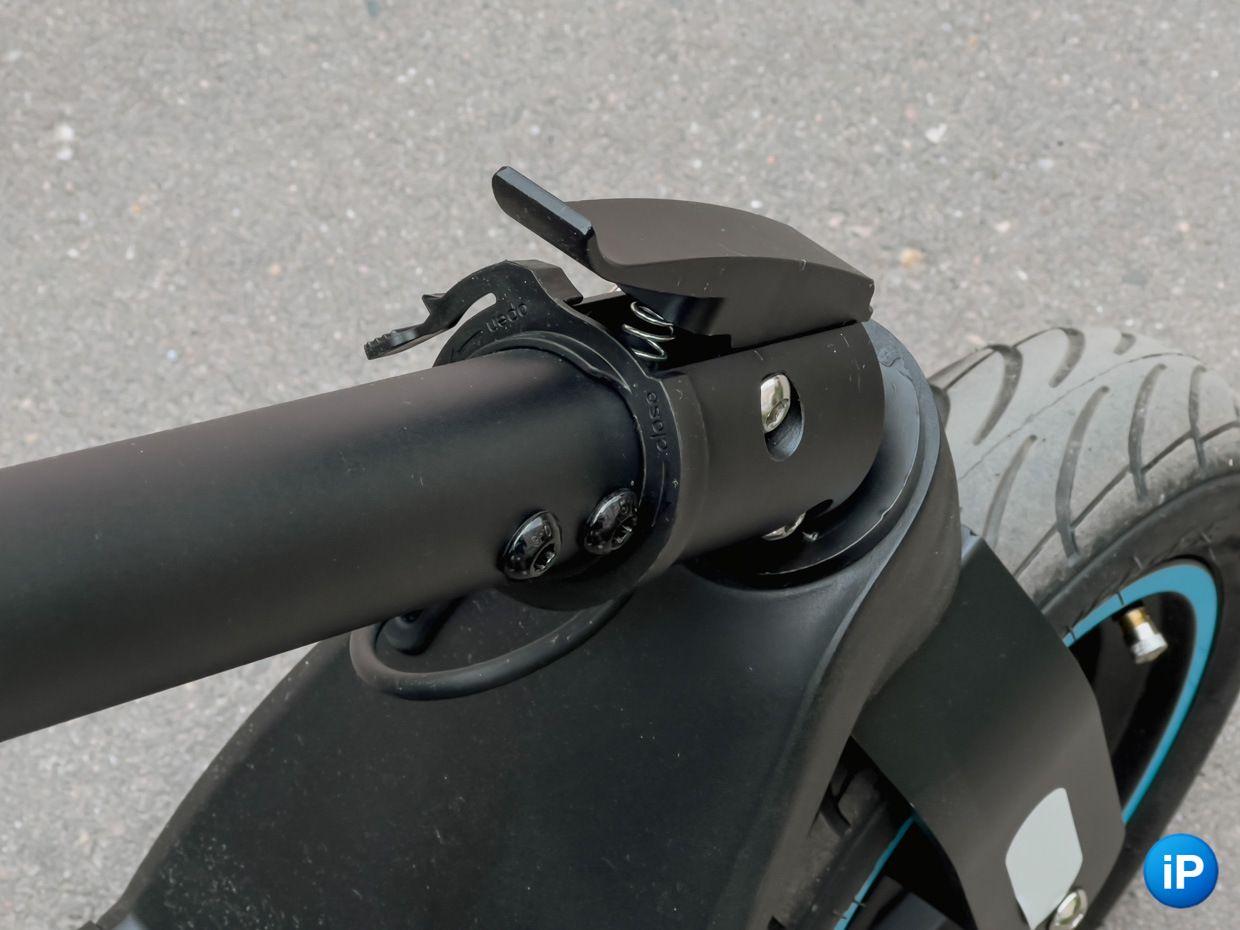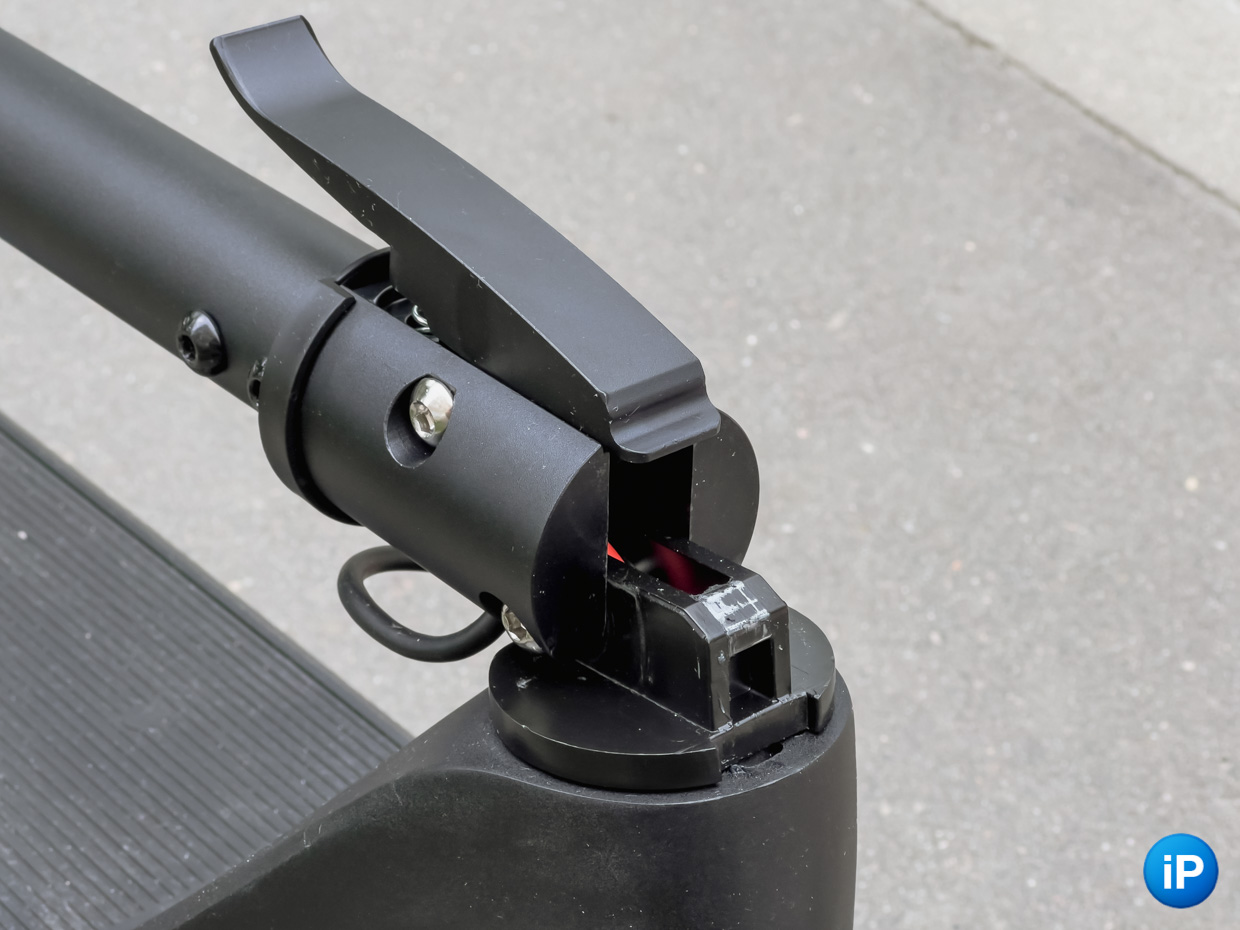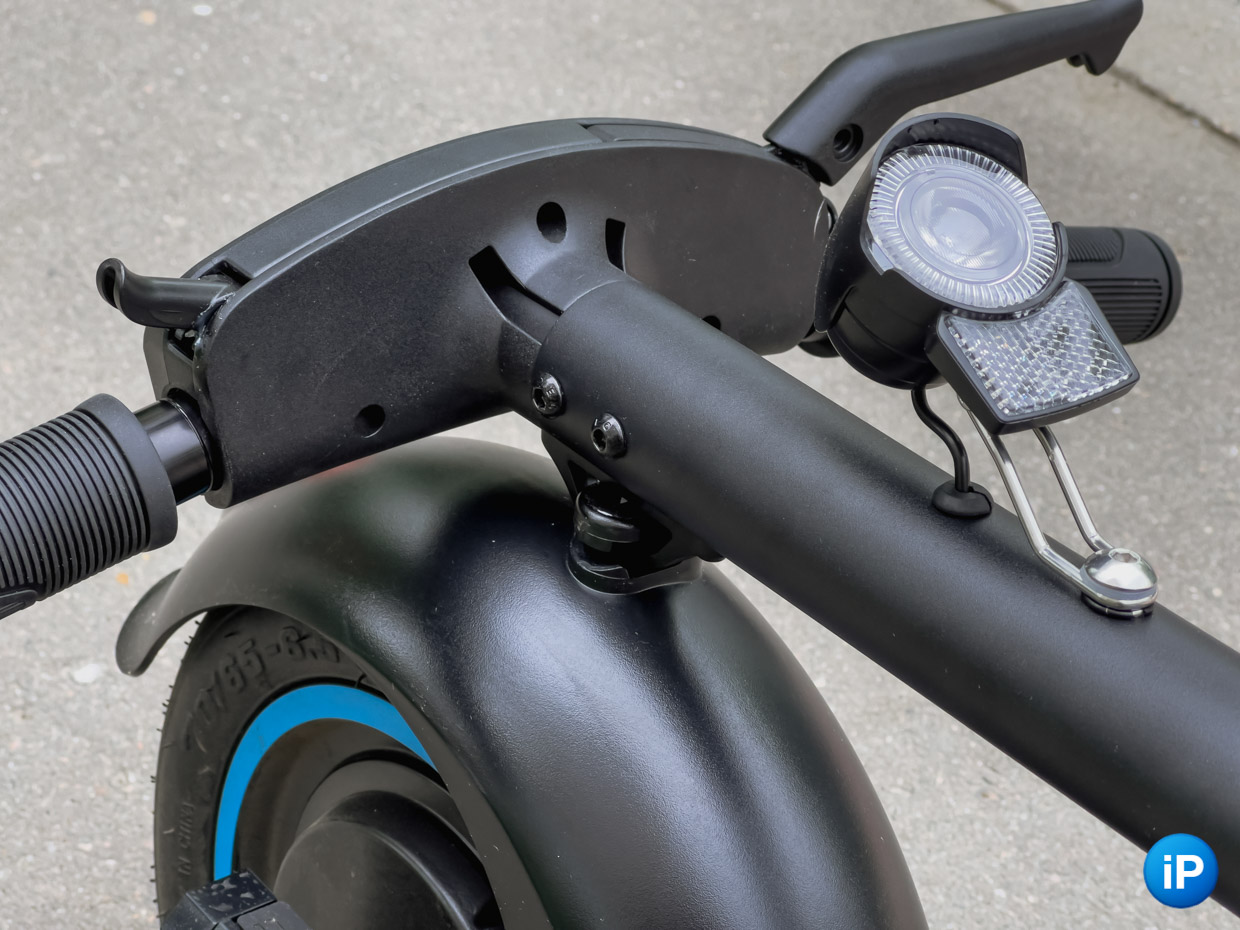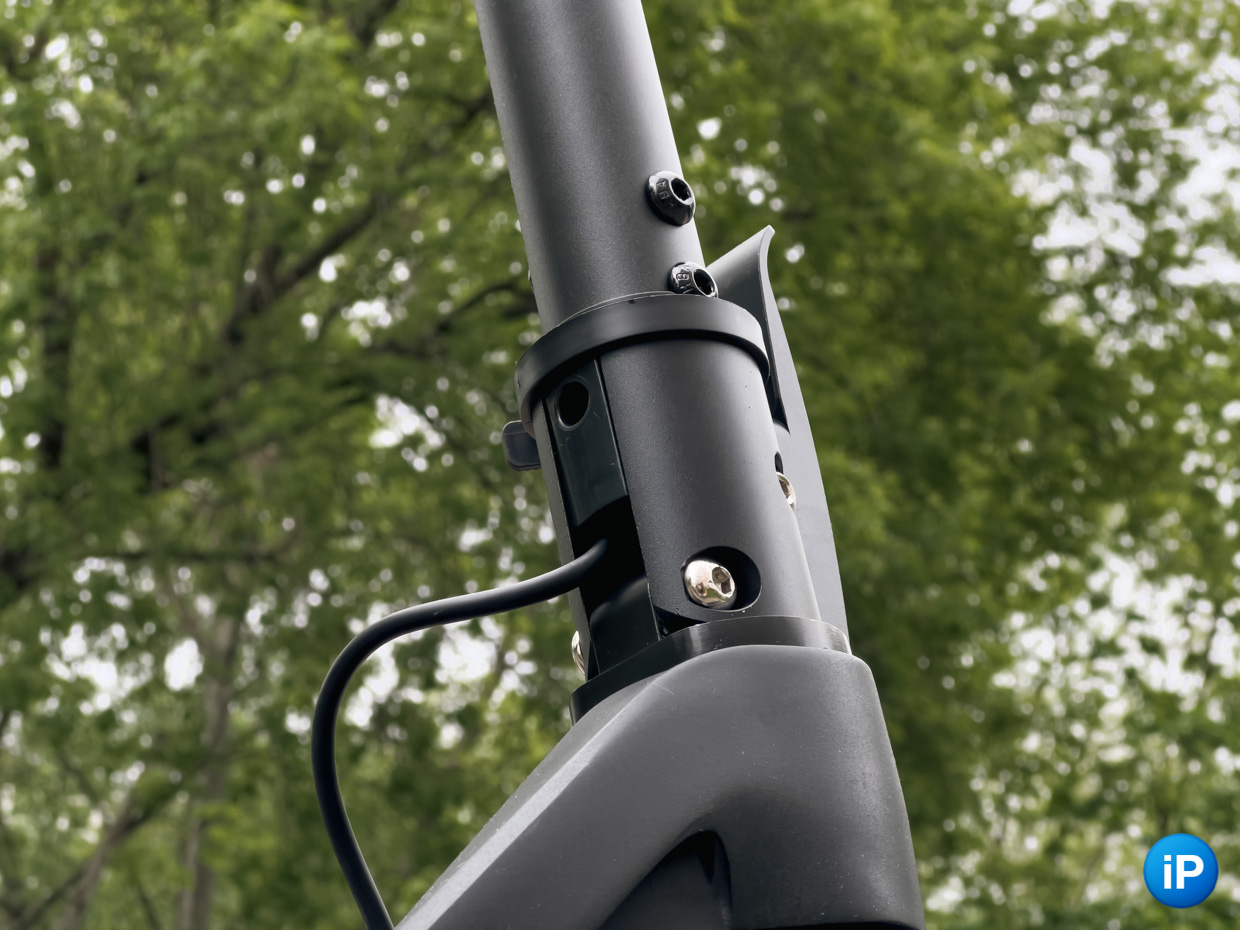 Carry comfortably, everything is held mechanically.
I immediately clarify that with a weight of 13.8 kg (T26) and 14.2 kg (T28), the models do not become fluff. True, it is fair to assume here that the ease of running into a competitor matters more than 20 kg with the same speed and mileage parameters.
Neoline T28 is comfortable to wear for me – a guy weighing 74 kg, who from time to time lifts weights. Of course, if you are not friends with sports and lifting, the task becomes a little more complicated, focus on the ramps. But the scooter, with its 14 kilograms, turns out to be light enough to lift it to the elevator one flight of stairs or to the fifth floor of the Khrushchev.
Subtle moments were taken into account where not everyone does it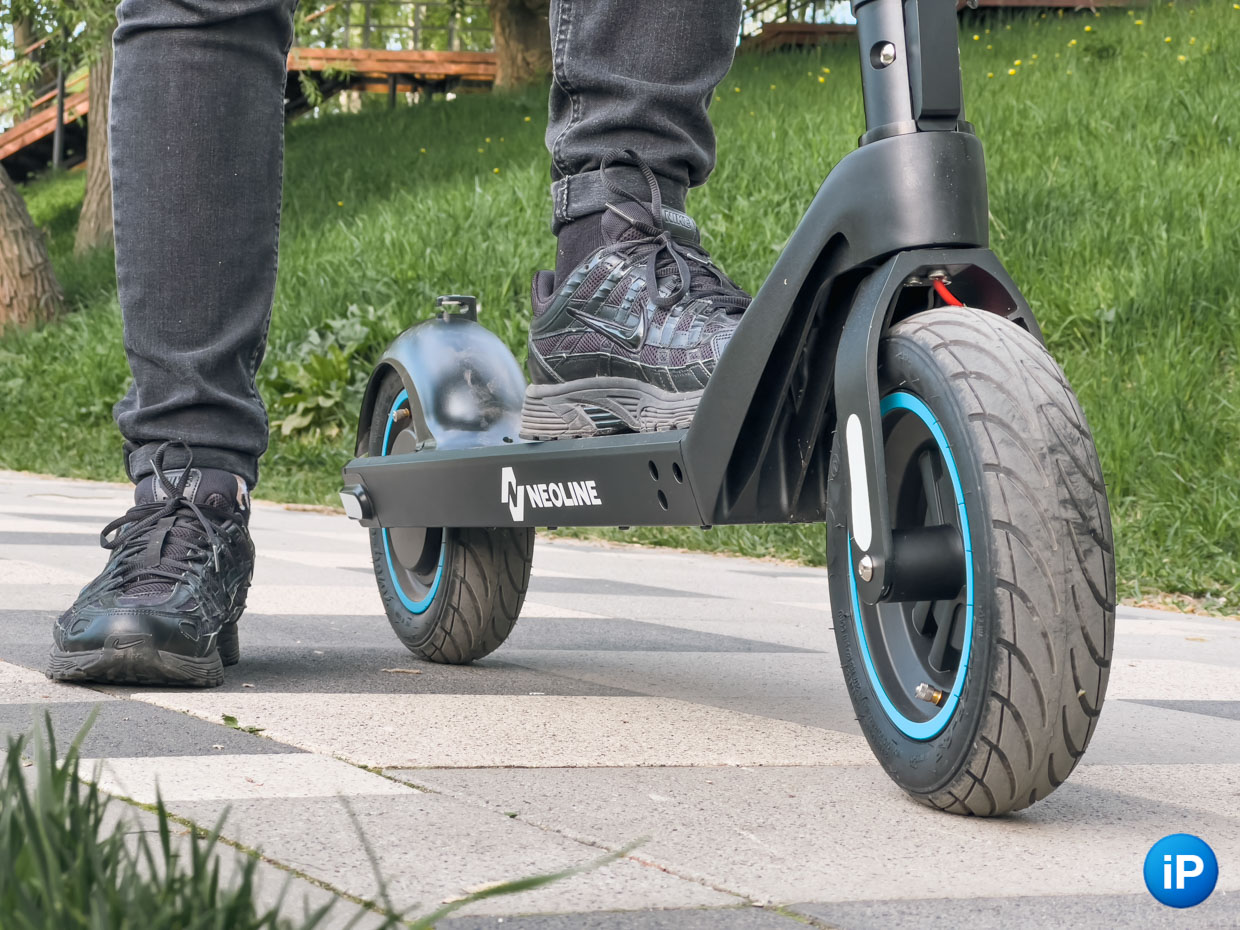 Metal here is generally almost everywhere where it is appropriate.
The handle is iron, the soundboard too, even the lower part of the soundboard is protected by solid aluminum. If the curb, bump or root under the wheels still reaches the plate, the battery should not be damaged.
Only one wire is visible, which goes to the drum brake, the rest are hidden. There is a risk of mechanical disturbances, and it is more difficult for moisture to get in.
Water protection in other versions on the fourth corner.
• The accumulator is protected by hermetic thermal shrinkage with hydroprotection of output wires. Additionally, in T26 models, the battery is connected to a waterproof plastic box. The T28 has no space for it, as the battery is larger.
• Rubber boots protect bearings and rear wheel motor from moisture, dirt and dust. Neoline claims that thanks to this, the bearings will not need to be changed completely.
• Any decation and penetration into the body is also sealed from moisture.
• Boards for spending dainty in three layers, so that there is no short circuit.
when traveling on scooters, at best, there is battery hydroprotection.
Moreover, the manufacturer may indicate, for example, IPX5 and not specify that this applies only to the battery, and not to all parts of the model.
A full-fledged waterproofing of the location is laid out in the service in the region of 9,000 rubles, otherwise, in subsequent events, judging by the history of acquaintances, almost the entire scooter is carried.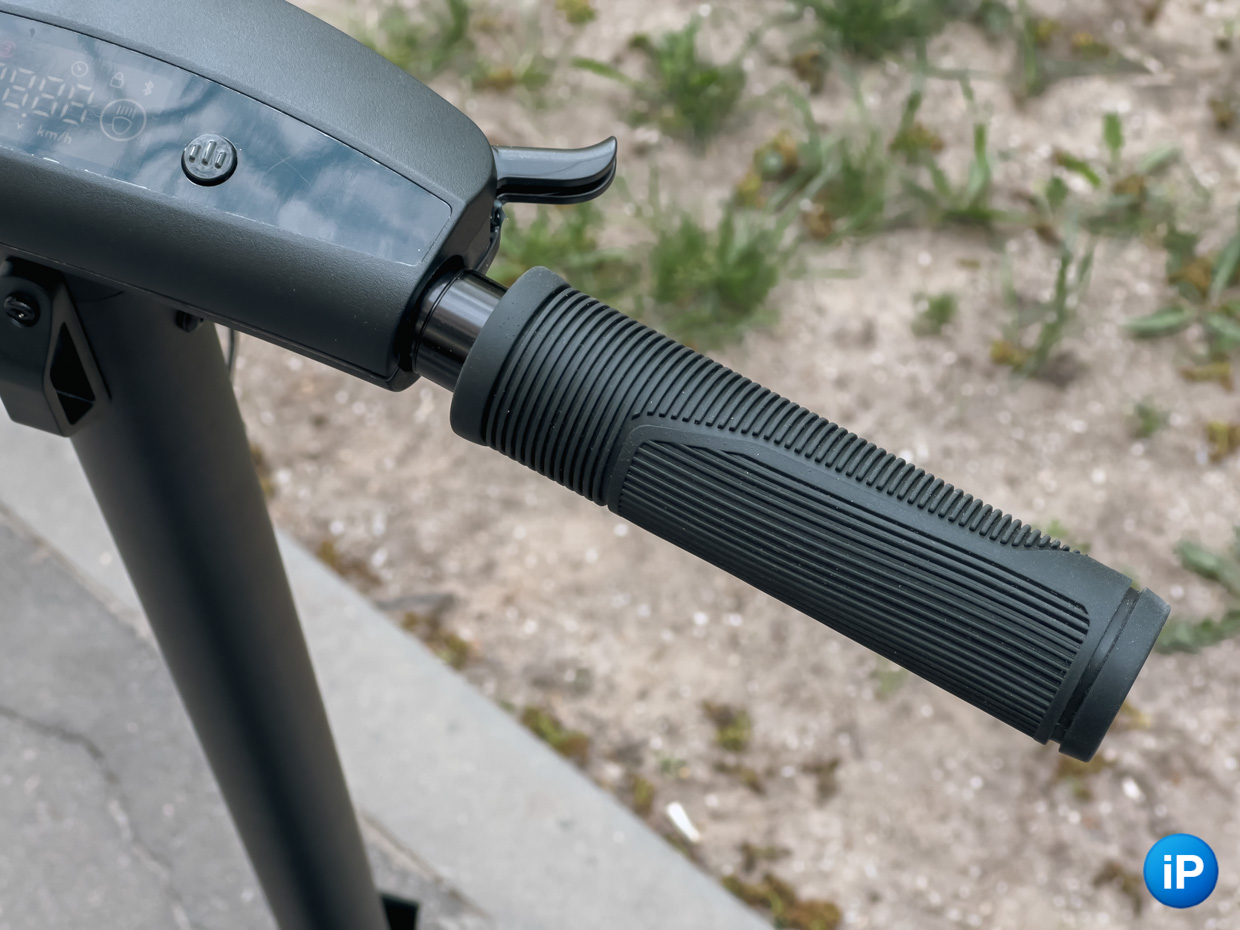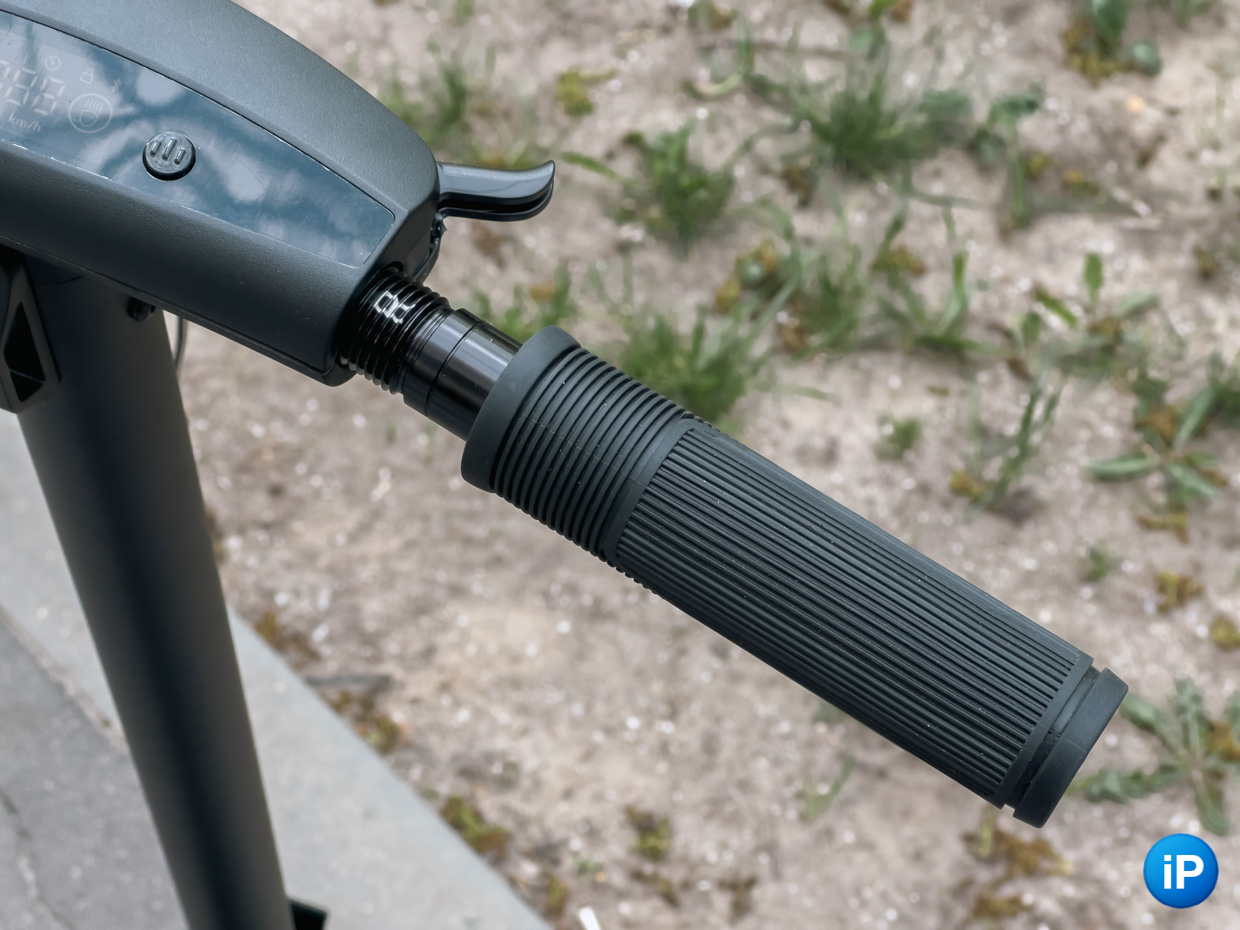 Handles are recommended at an angle of 12 degrees, and not vertical to the steering wheel, it is more convenient anatomically. Wraps securely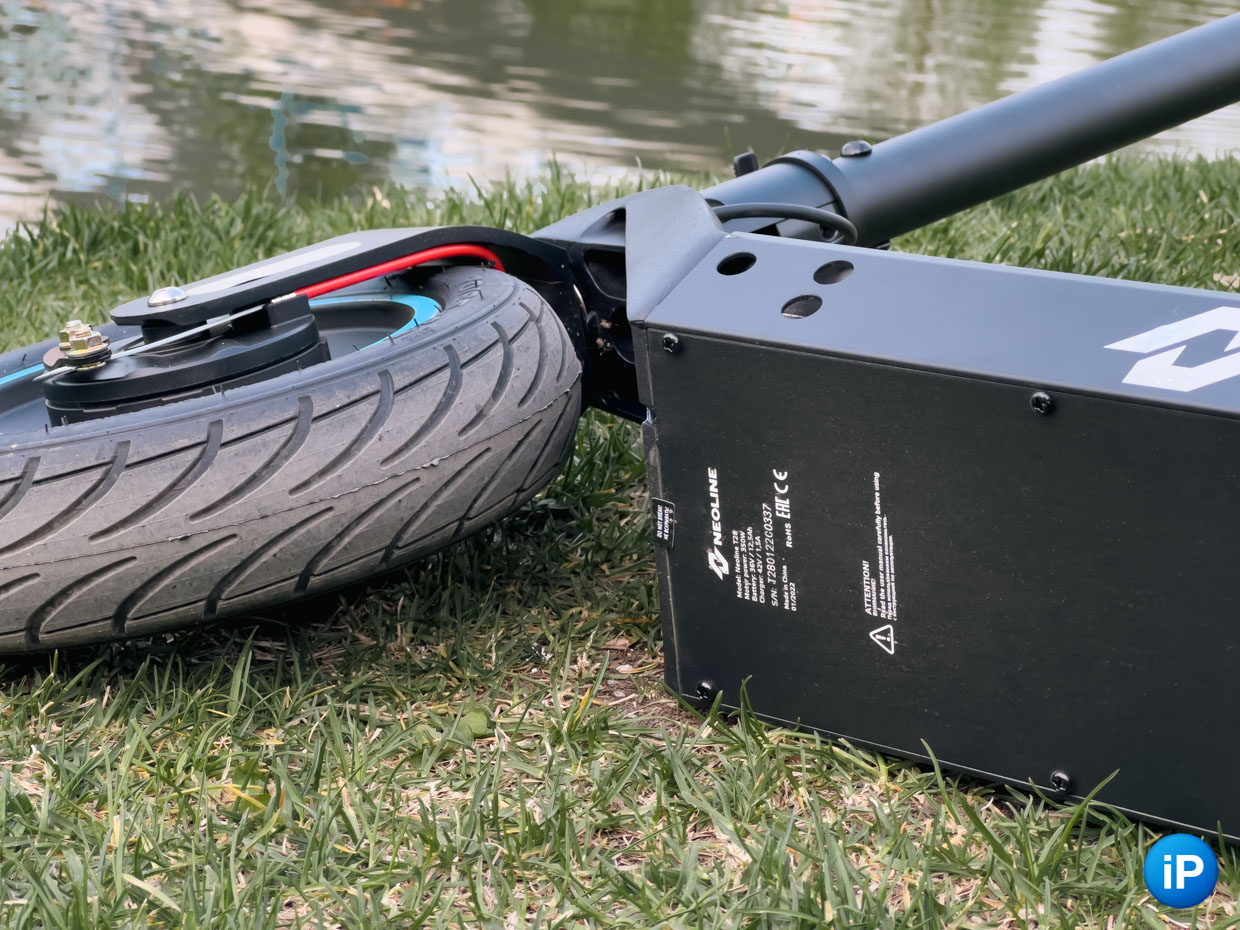 High bottom protects aluminum battery plate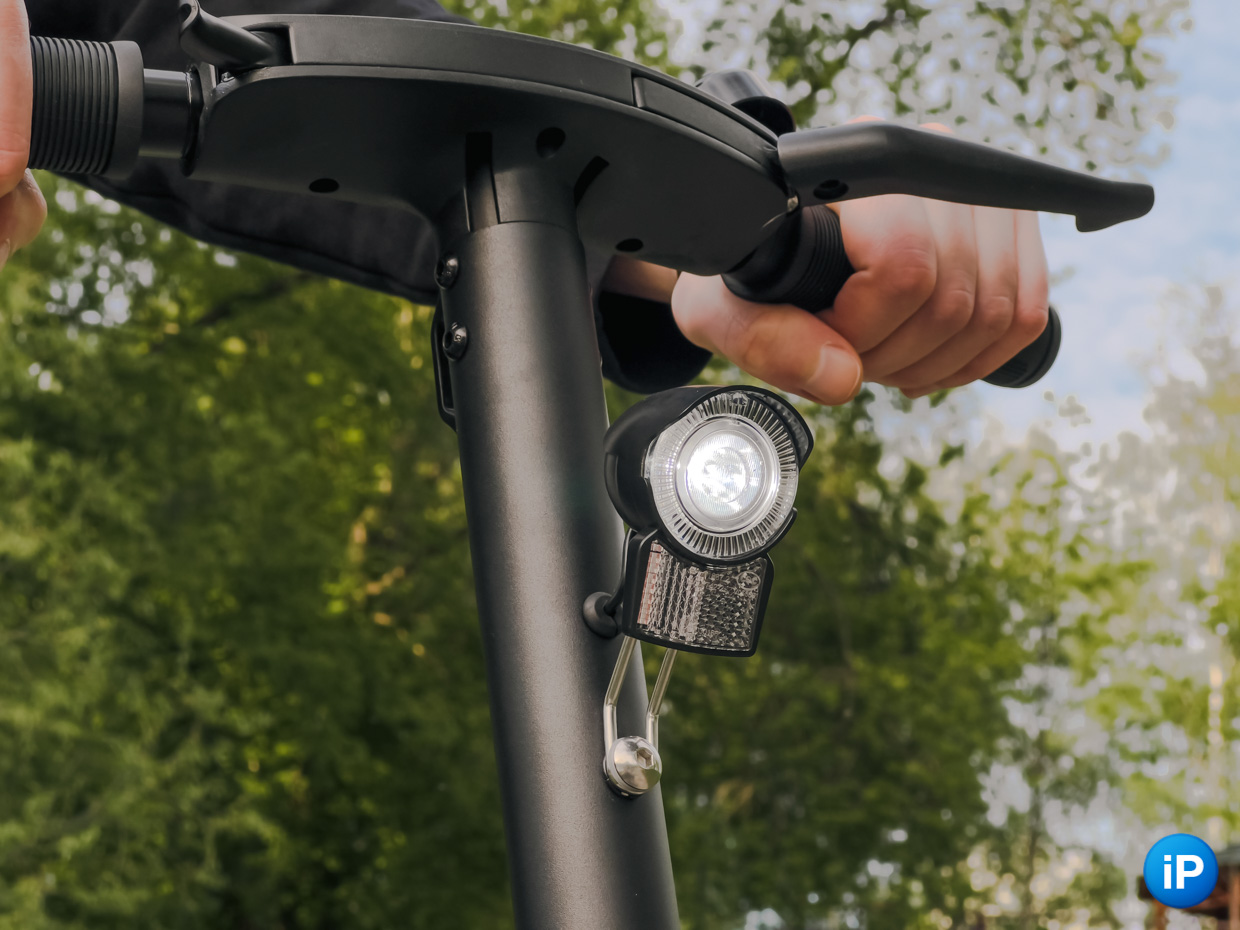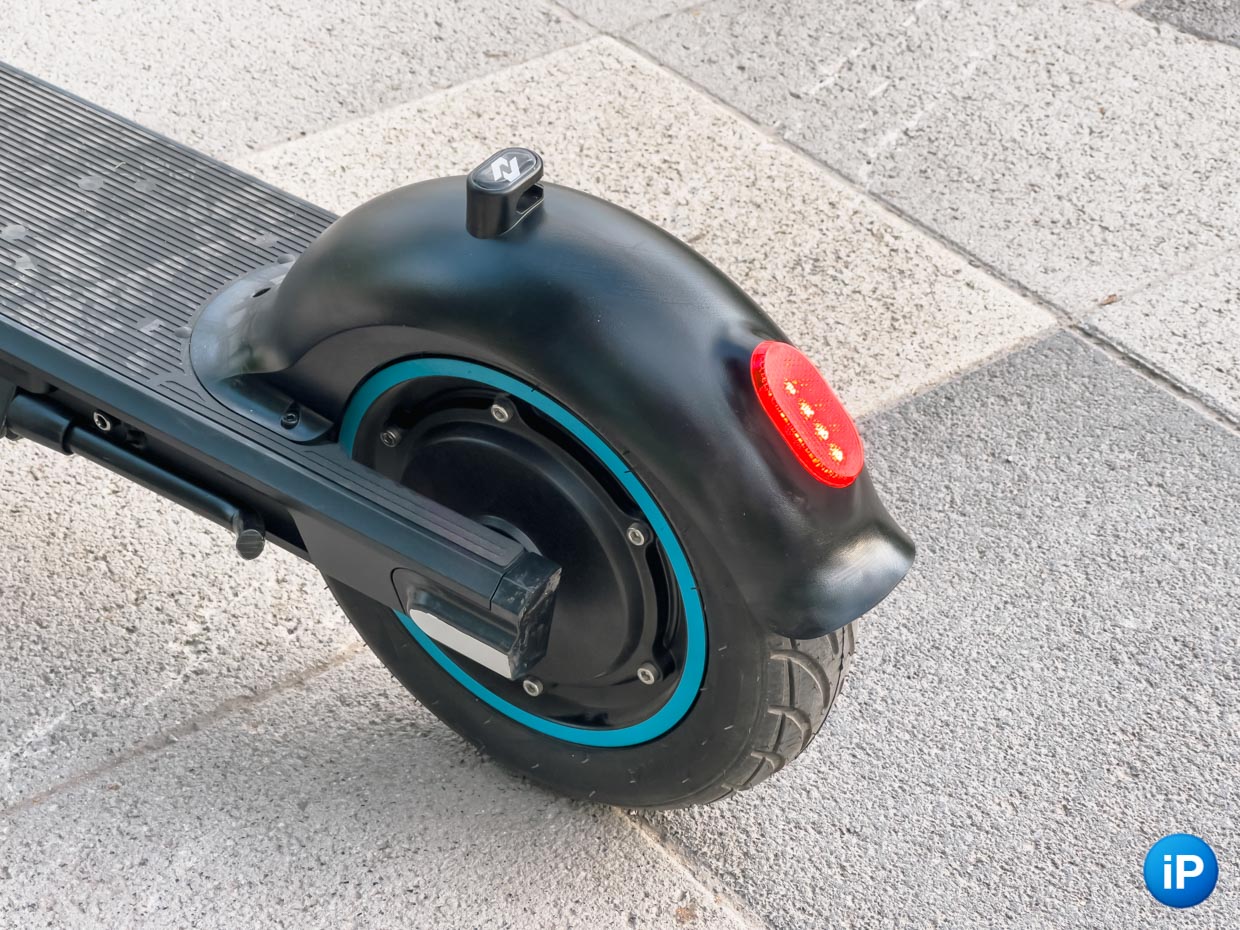 The front light hits 10 meters and turns on one button on the ruler. The rear diode brake light on closer inspection on the brake lever starts flashing. And so that others can see the scooter, for sure, reflectors are fixed on the sides.
The scooter has its own Neoline E-Ride application, compatible for all models of the company. It is currently only available on Google Play, with a version for the App Store coming soon. There you can watch the mileage, change the speed and remotely block the transport.
On one charge up to 50 km. Iron variant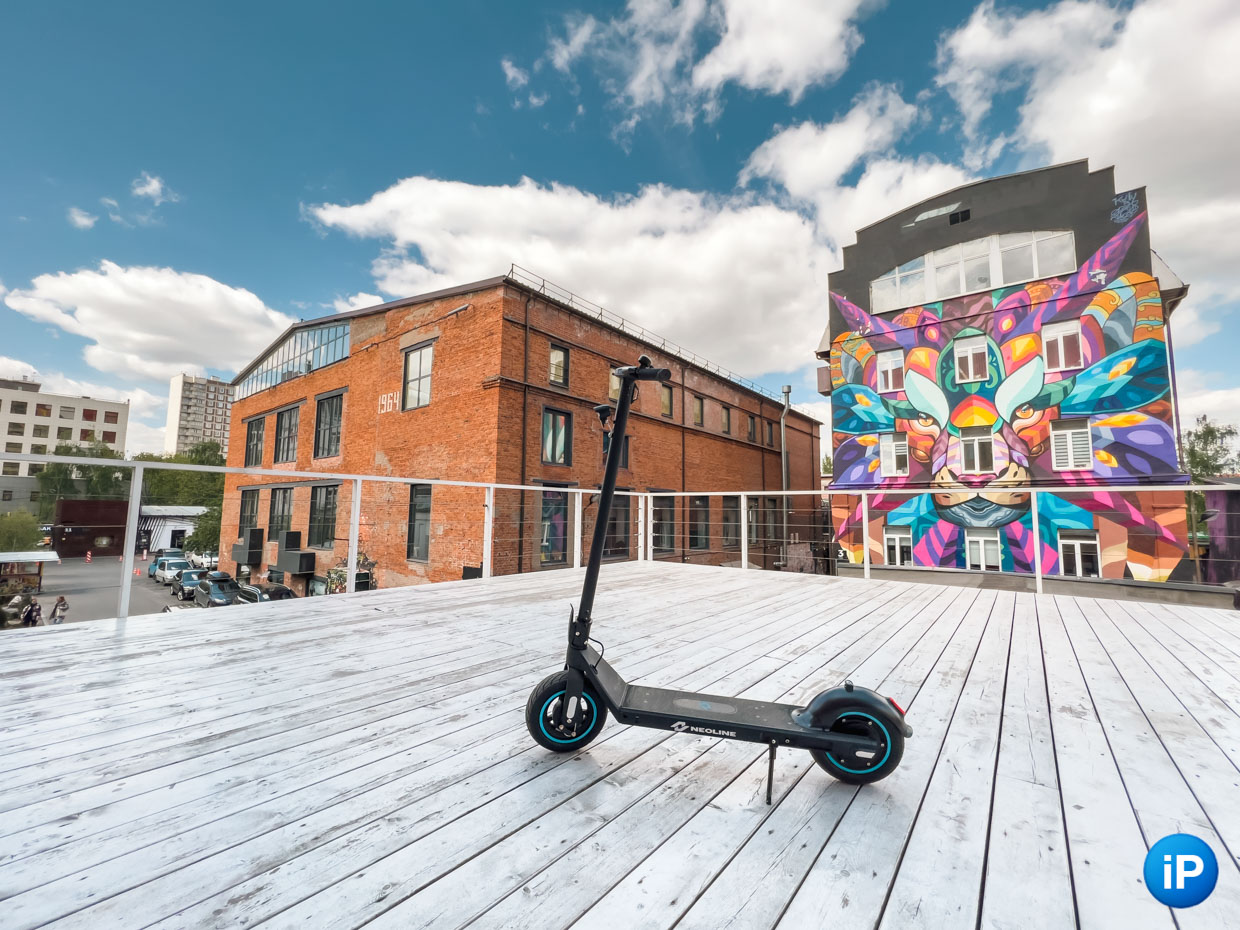 It was enough to get from work to home, the next day to drive around Flakon in search of graffiti in every corner, drive to Novoslobodskaya, come back for the Apple Museum, drive home and get from home to office and back all the next day (taking into account underground).
Roughly speaking, I'm still going to defuse it, but I didn't get it.
The power of 350 W is designed to ensure that a person weighs up to 100 kg. up to 15 degrees. I really didn't have a problem with the hills. To begin with, it was enough to push off once on the gas pedal. If there was an Android phone, it would be possible to configure the launch without overclocking.
That's why I would prefer a scooter to those who do not like to constantly think about charging, who do not want to think about maintenance immediately after purchase, who want a "workhorse" without tinsel.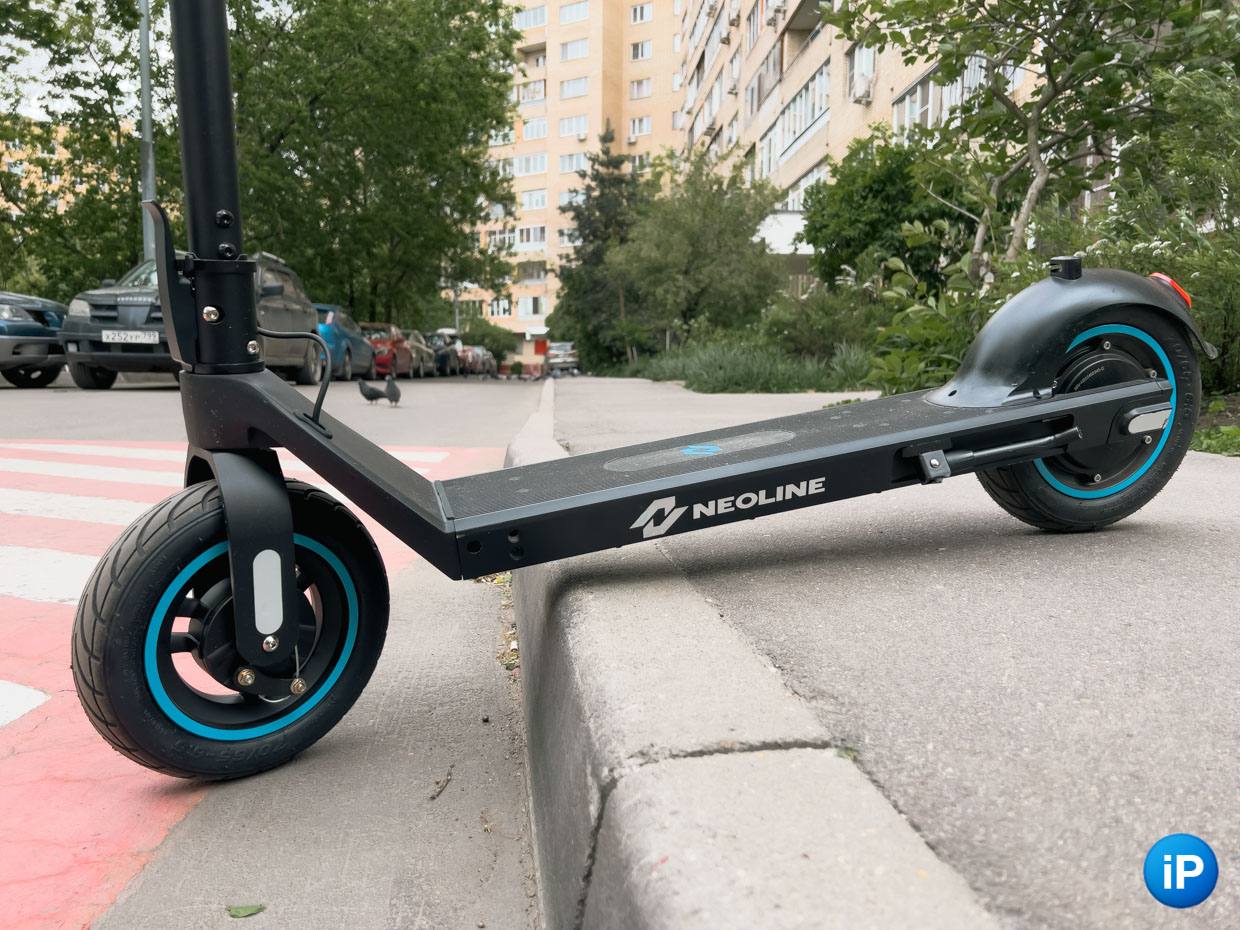 It was a VERY high curb that the scooter couldn't reach even in the closest amenity
In most cases, Neoline T26 and T28 differ in two characteristics: the older model is designed for 50 km instead of 40 km and weighs 14.2 kg 13.8 kg instead of T26.
Neoline T26 costs 43,990 rubles, for Neoline T28 they ask 49,990 rubles. The second price is higher than the threshold, but does not fly into the stratosphere.
And this despite the fact that almost the same Neoline T26 for quite reasonable money has large wheels, and the distance from the ground up to two days is many times more than state employees, and the waterproofing is good, and the construction is strong. a set, how many details were thought out here for reliable daily work, the price tag is the place to be.
Moreover, you can move off the curbs without hesitation. Only the legs do not bend a little – unlike the scooter, their frame is not made of aluminum.
📸 All photos in the article: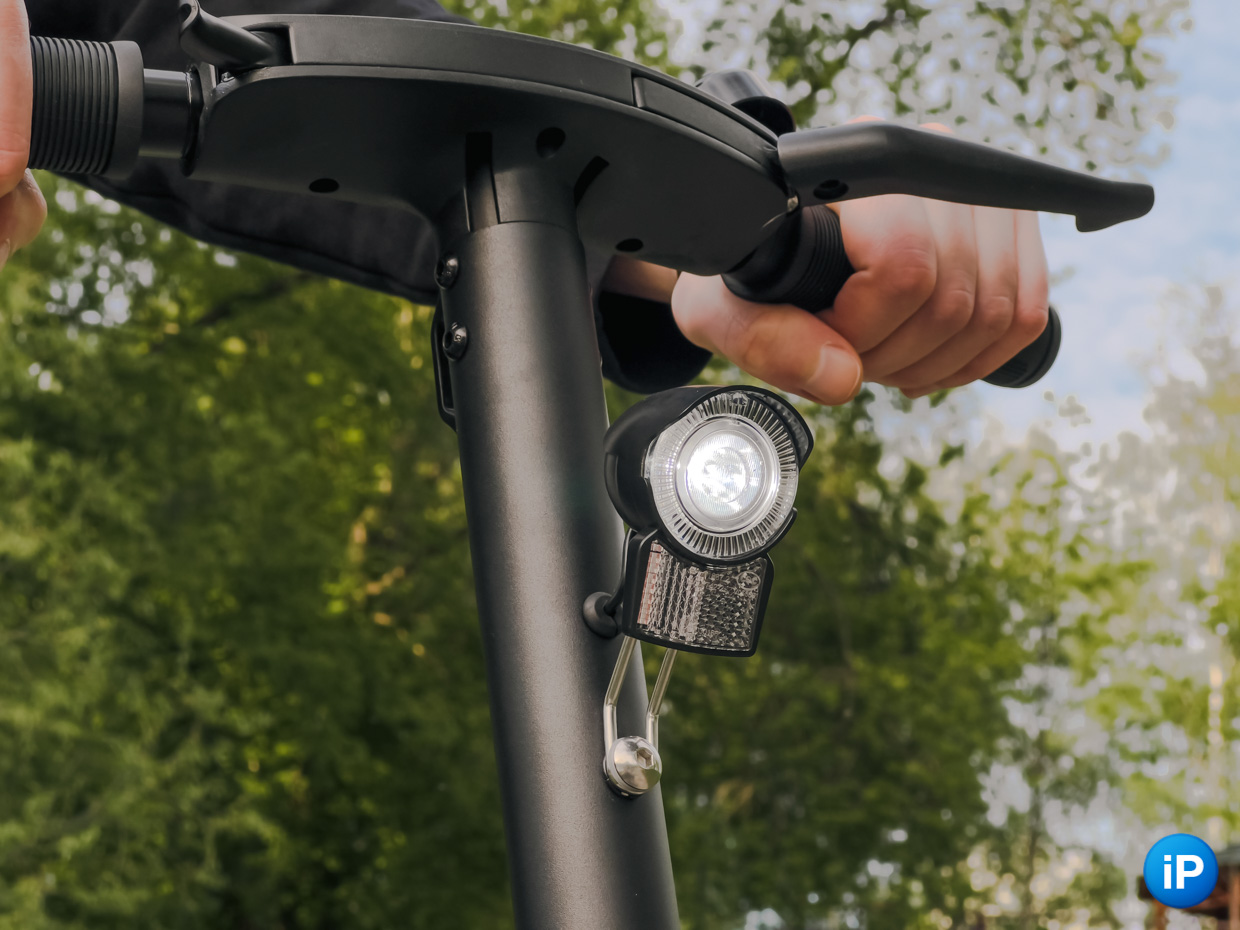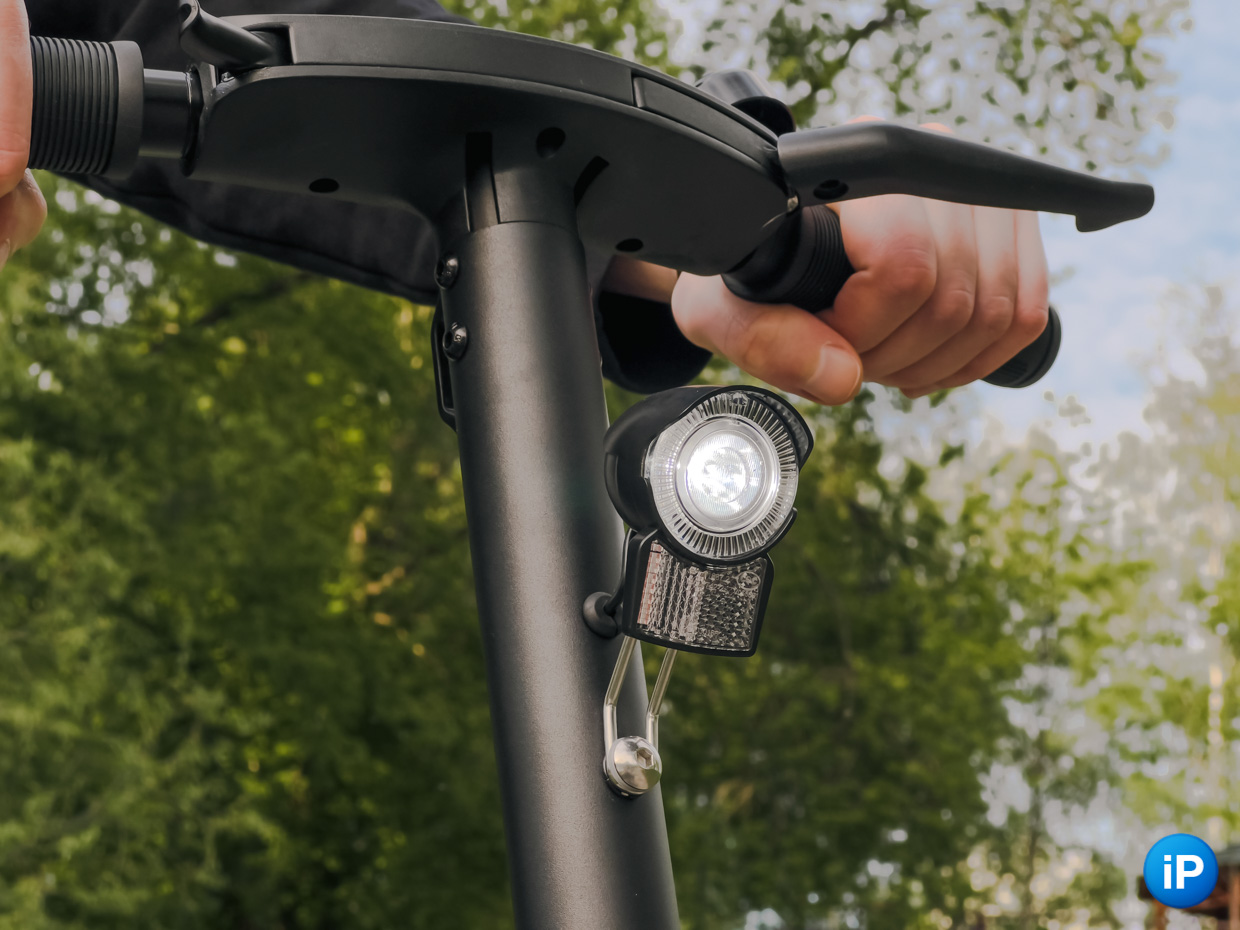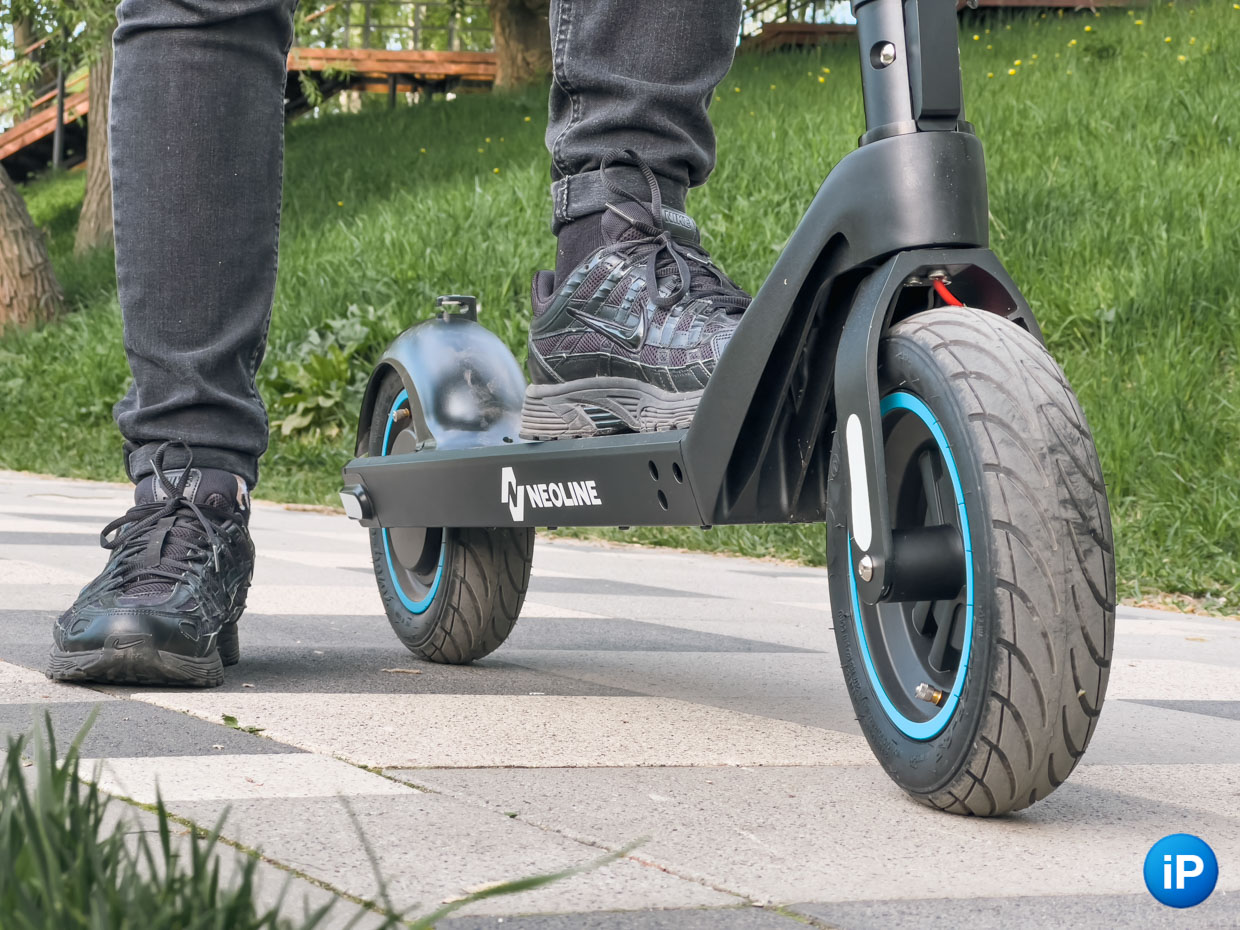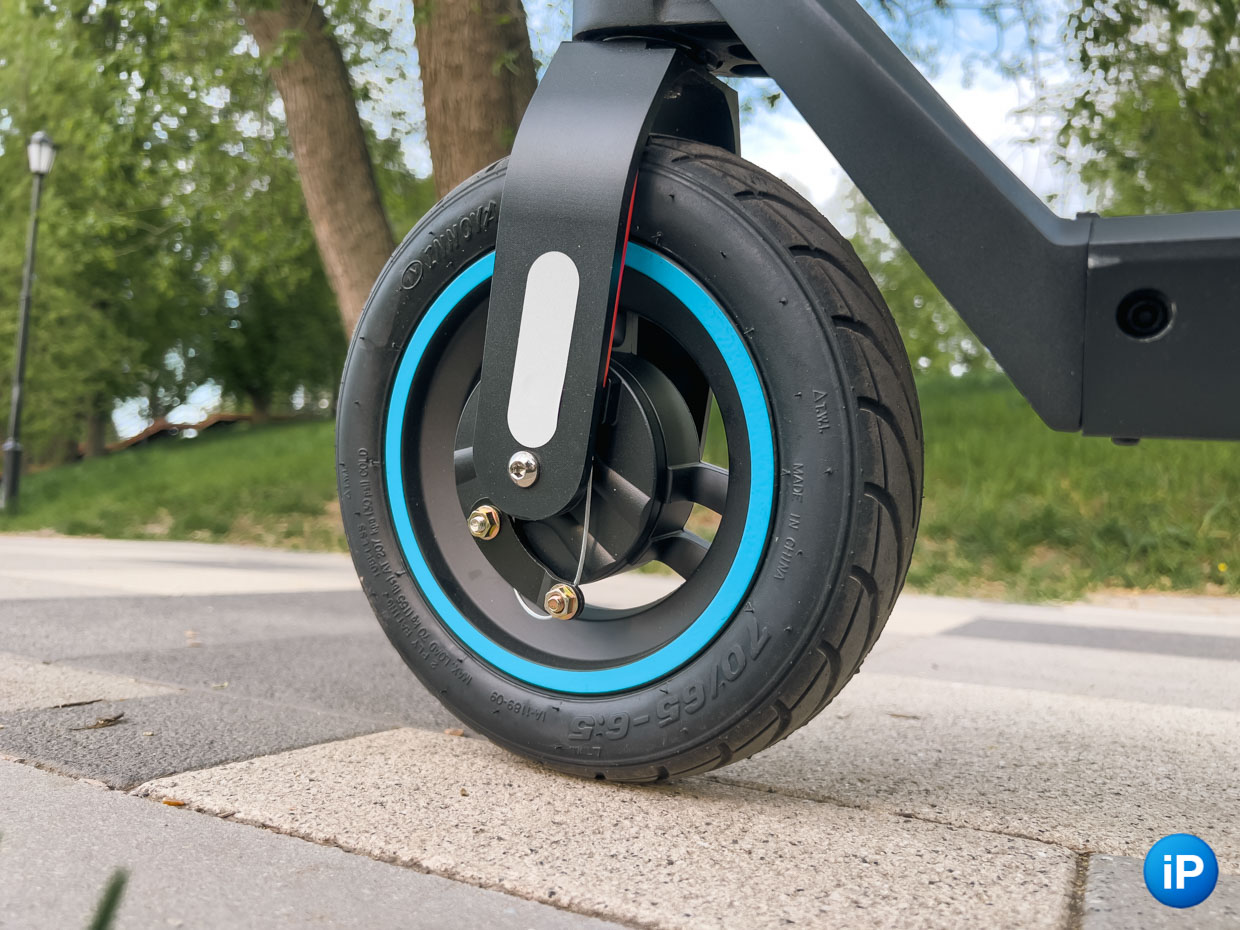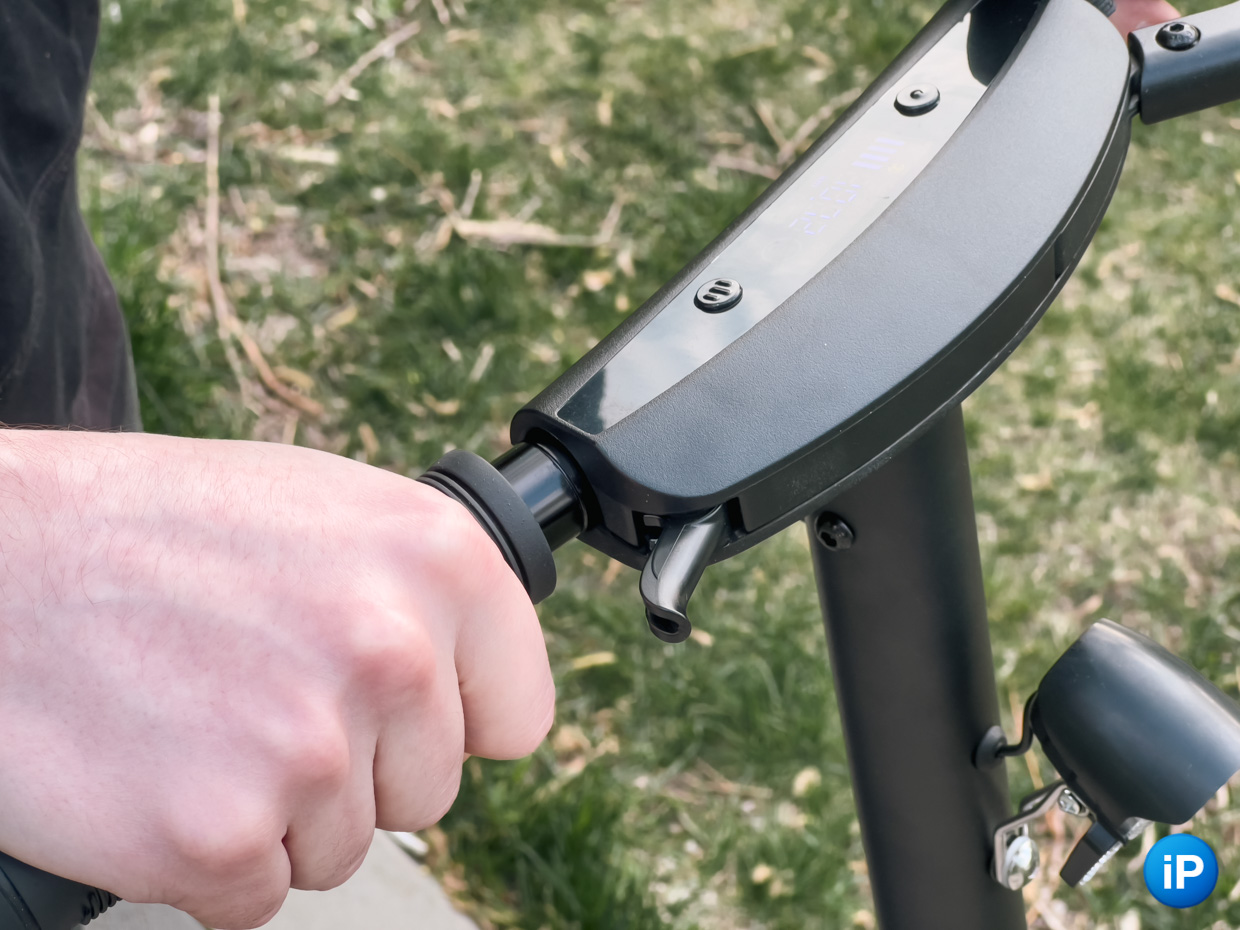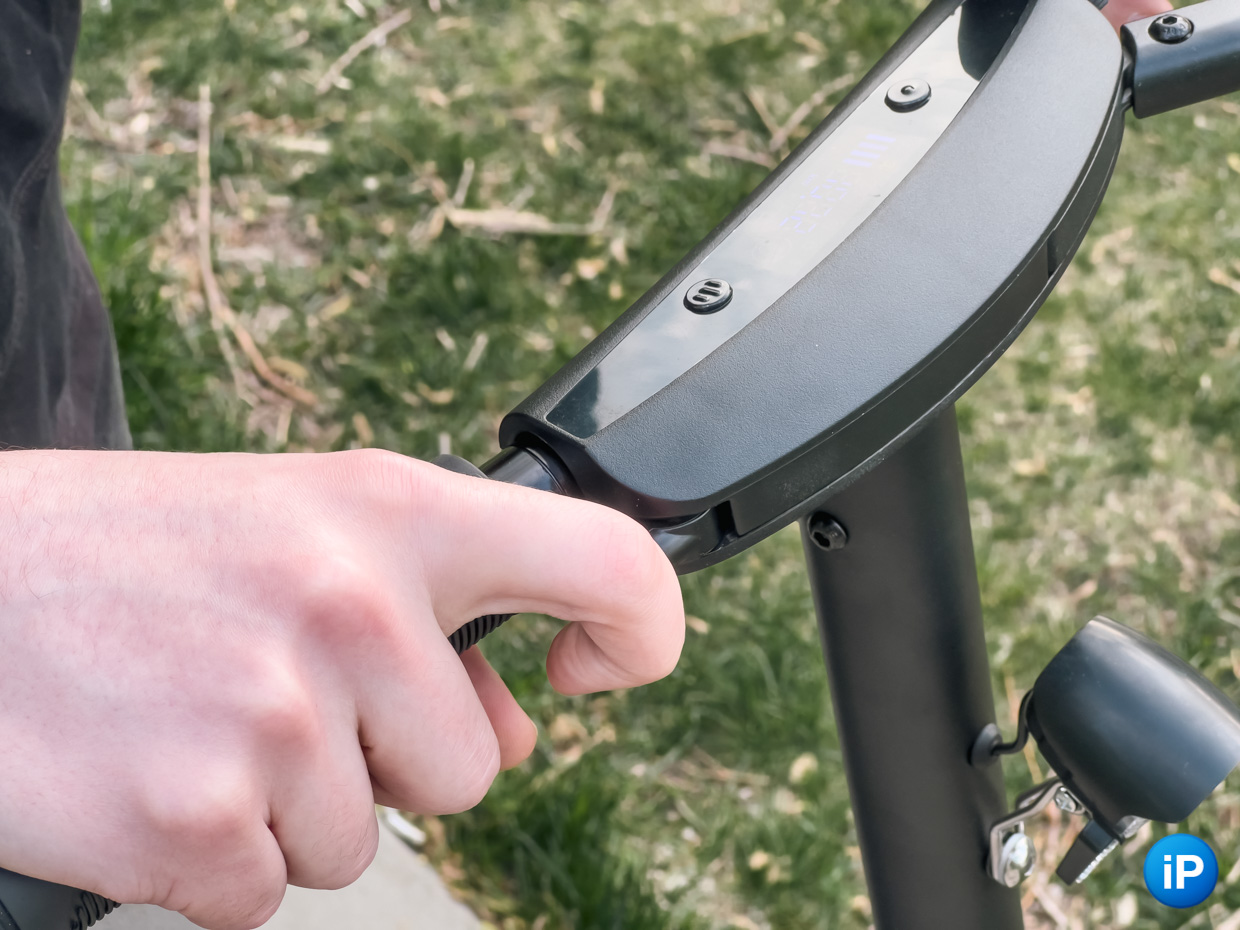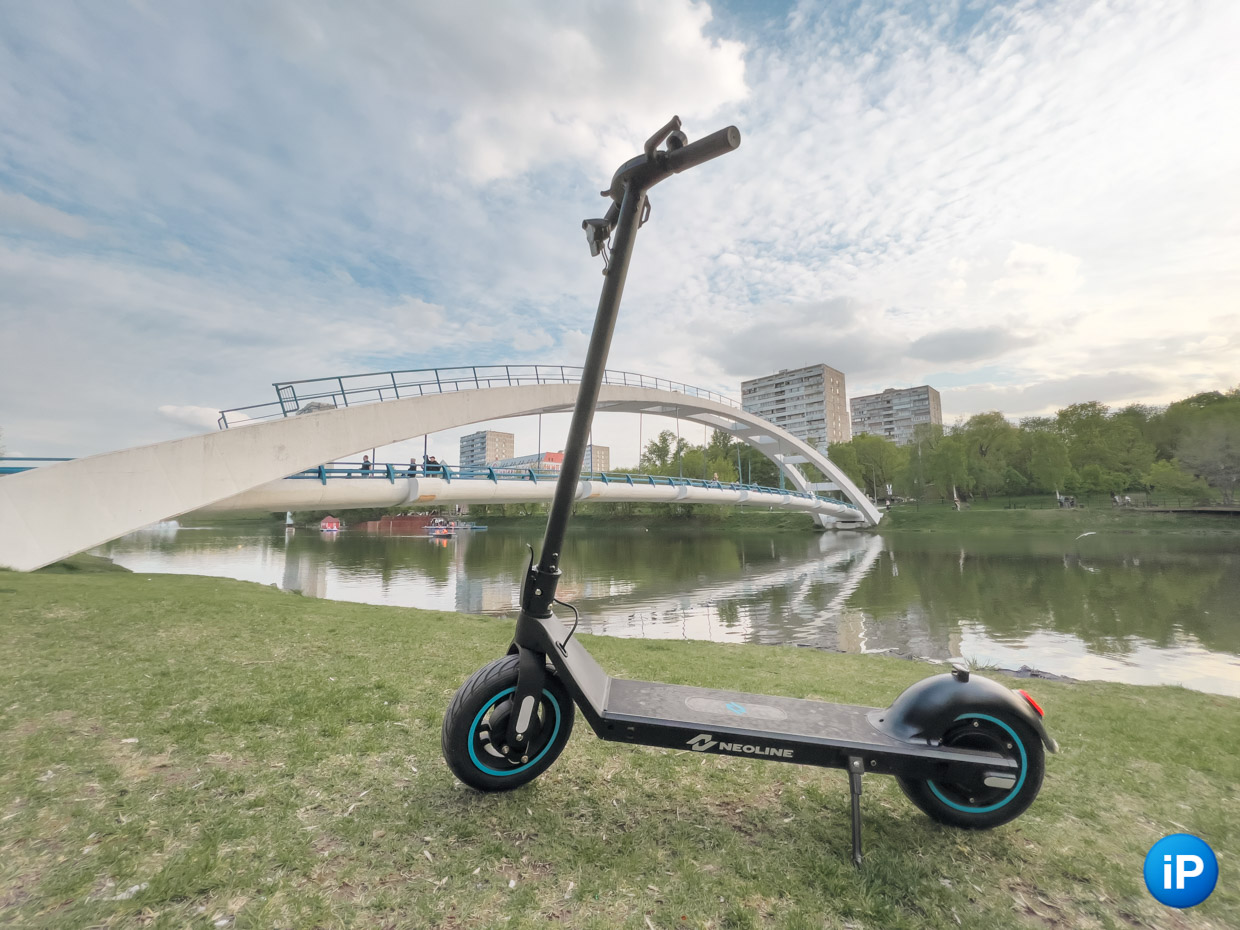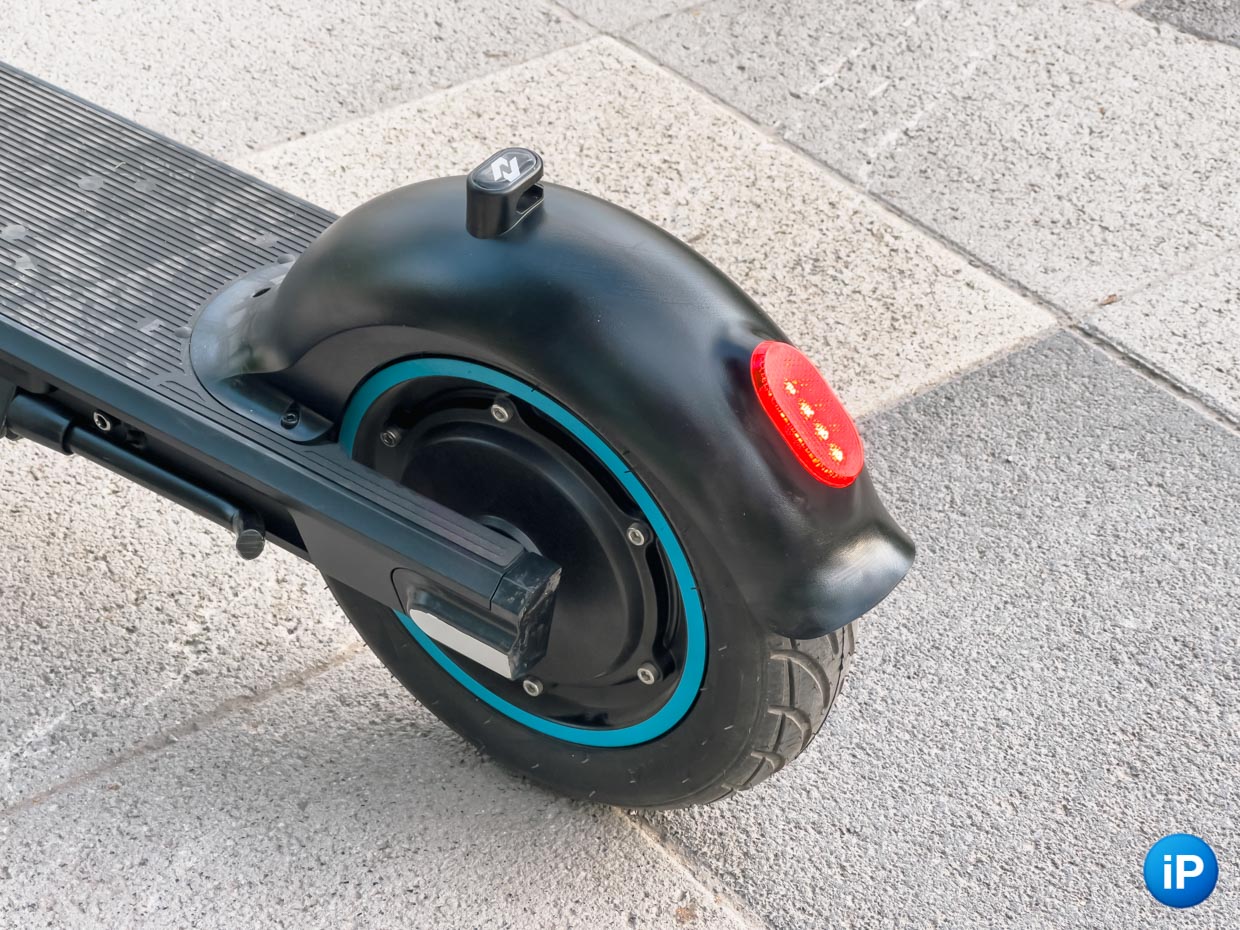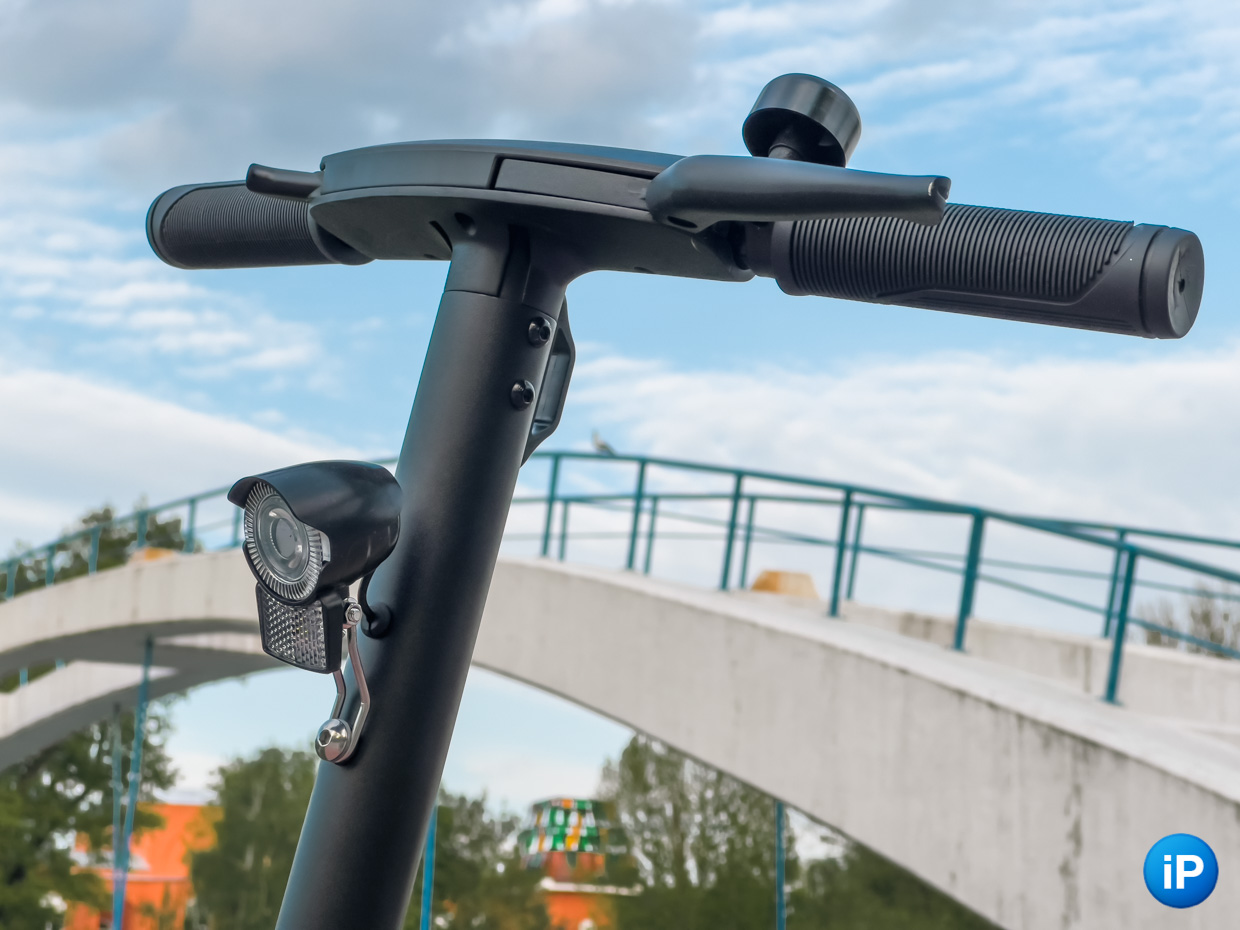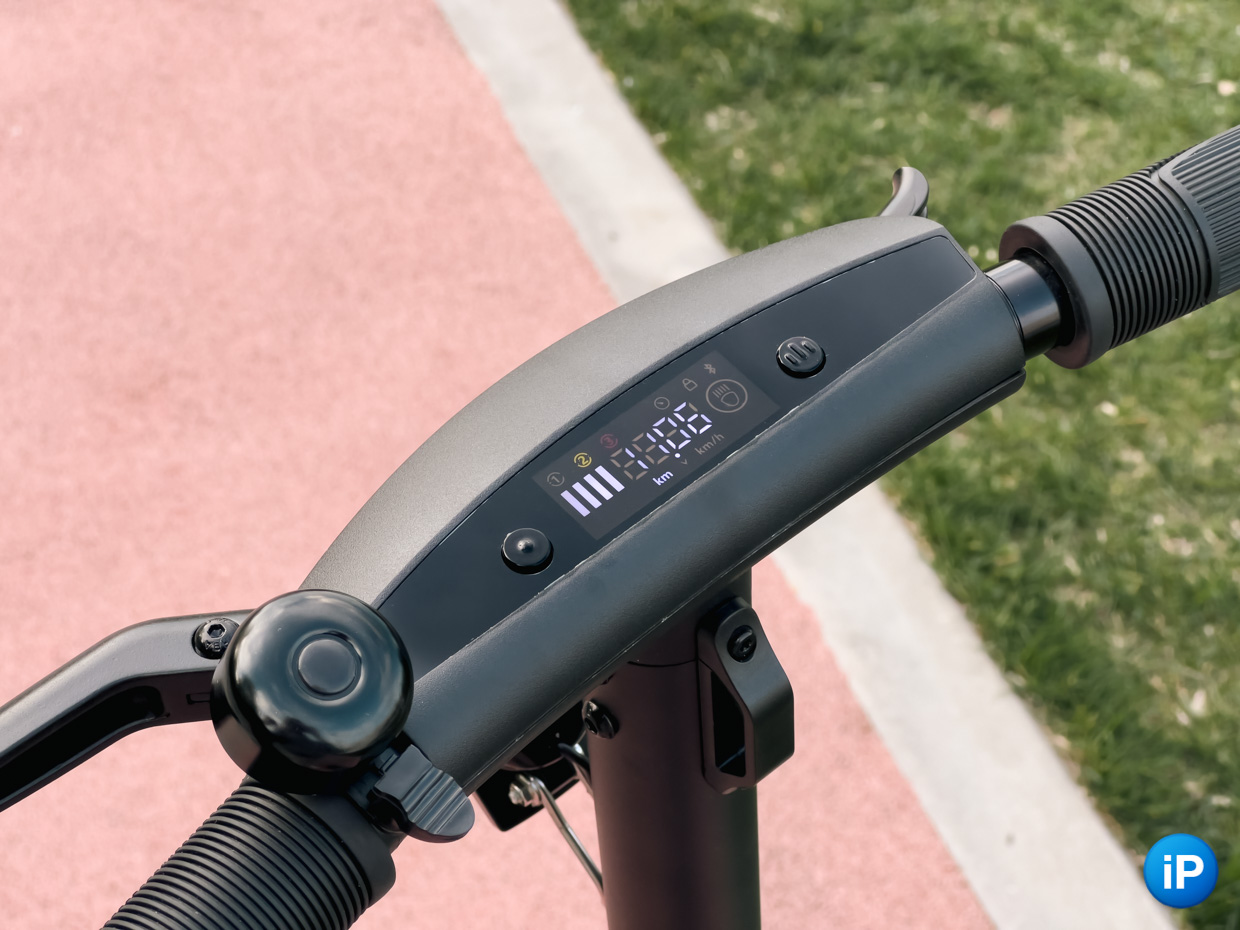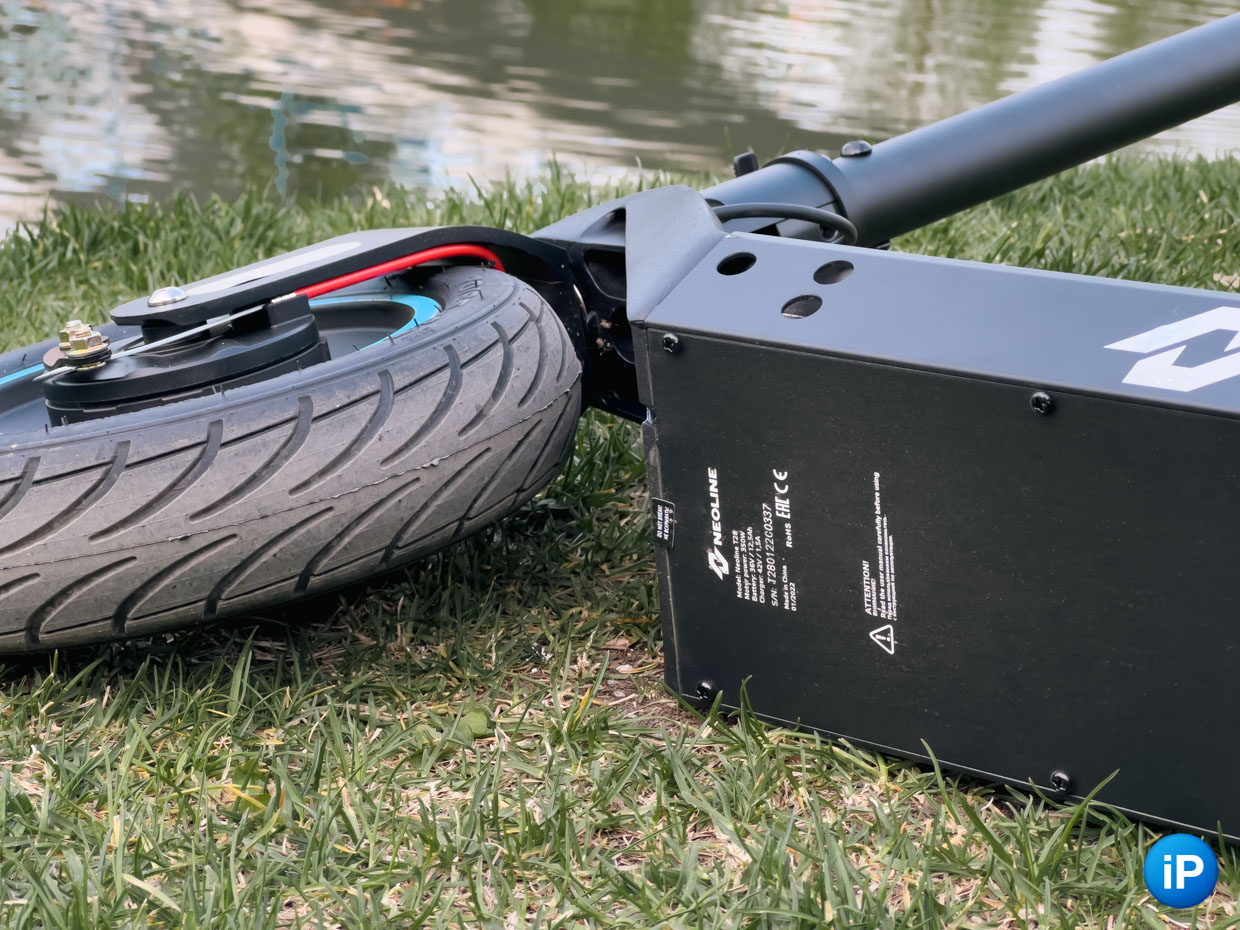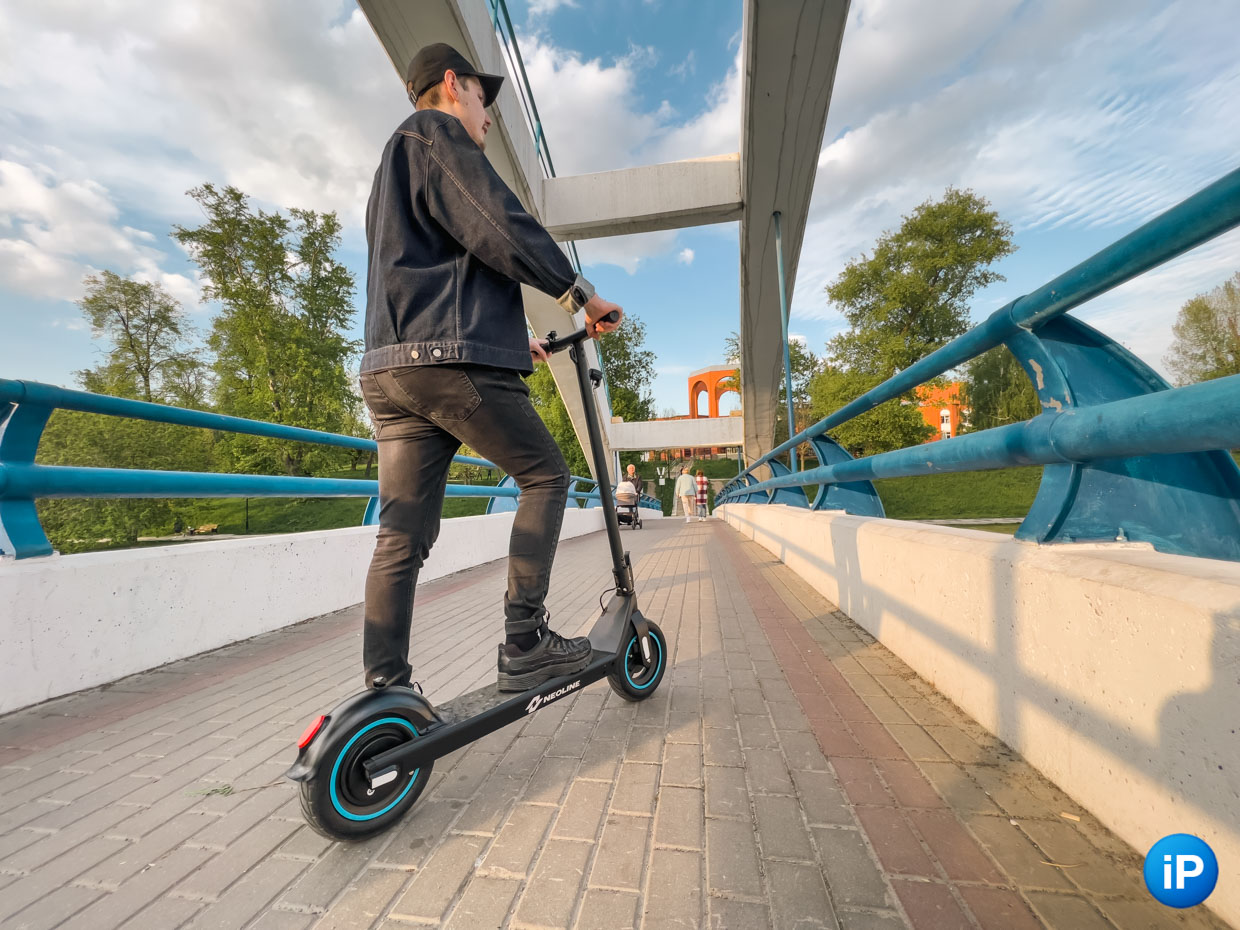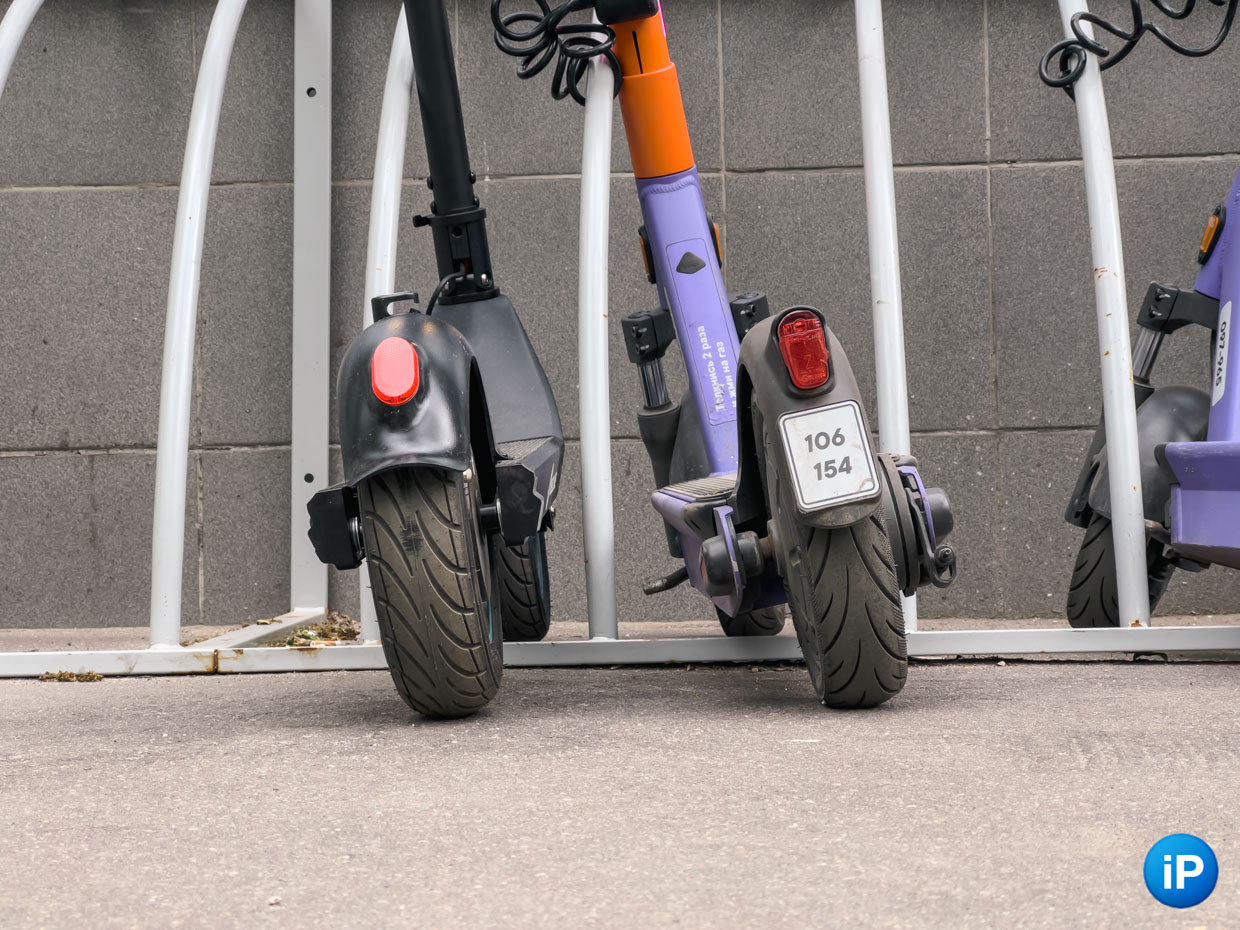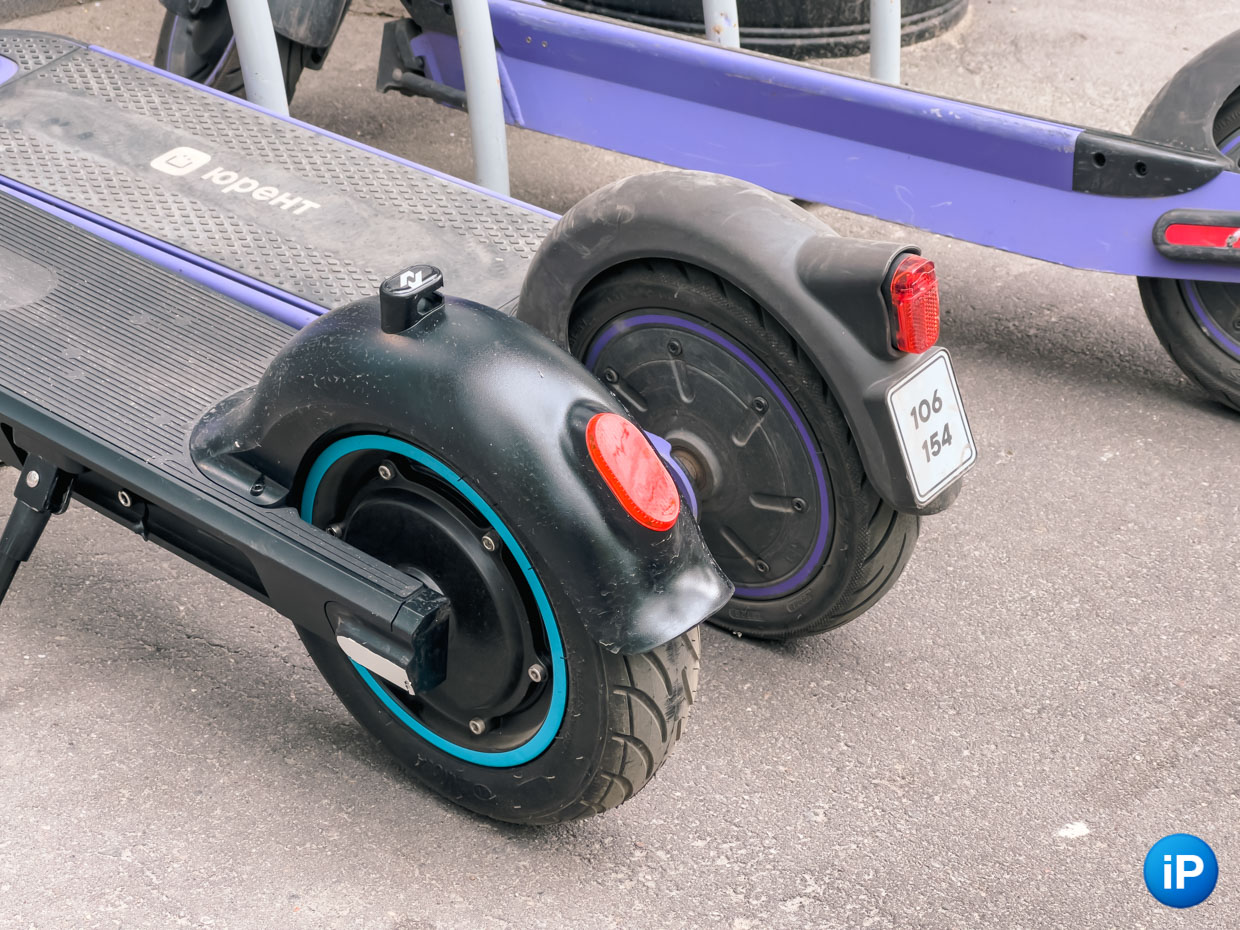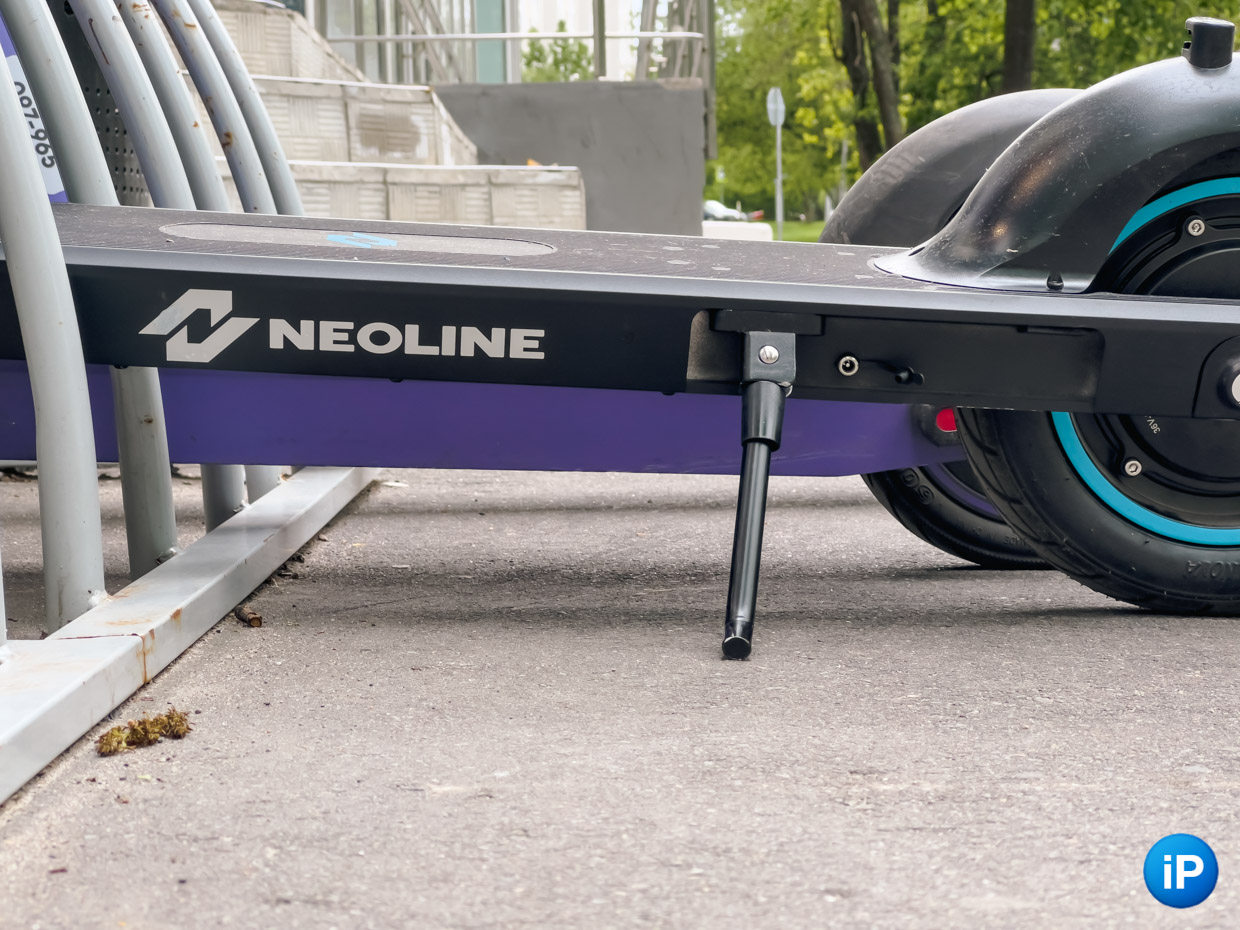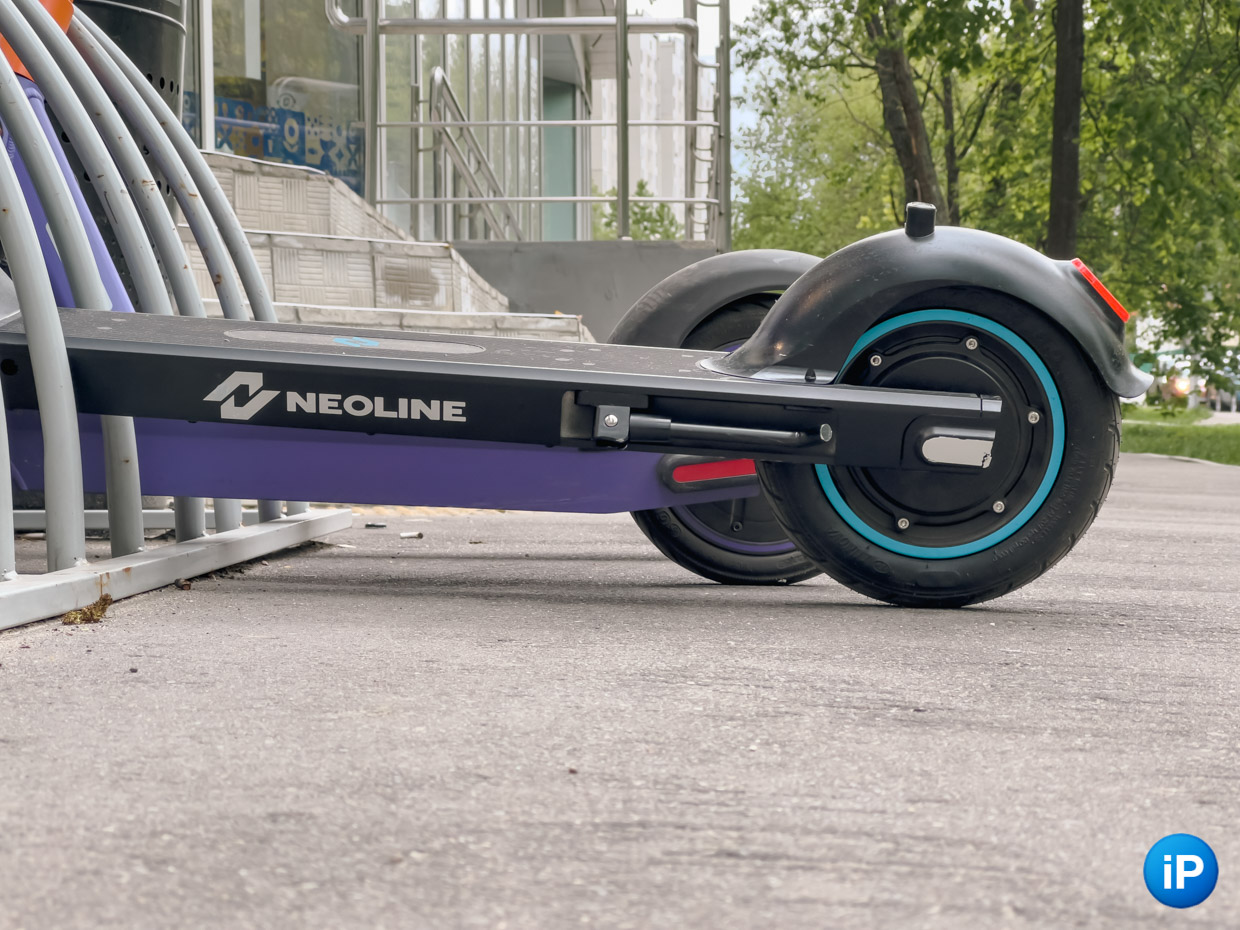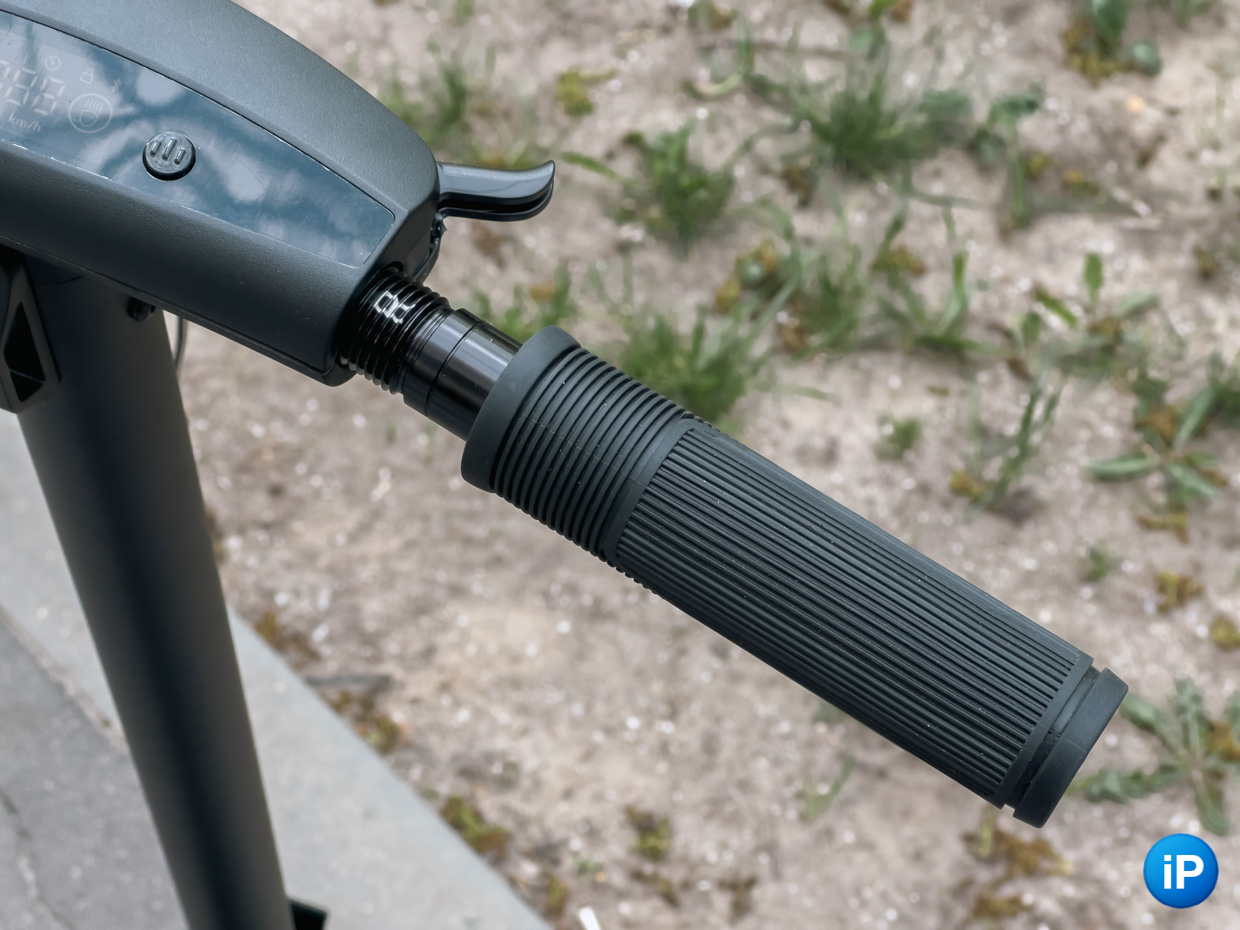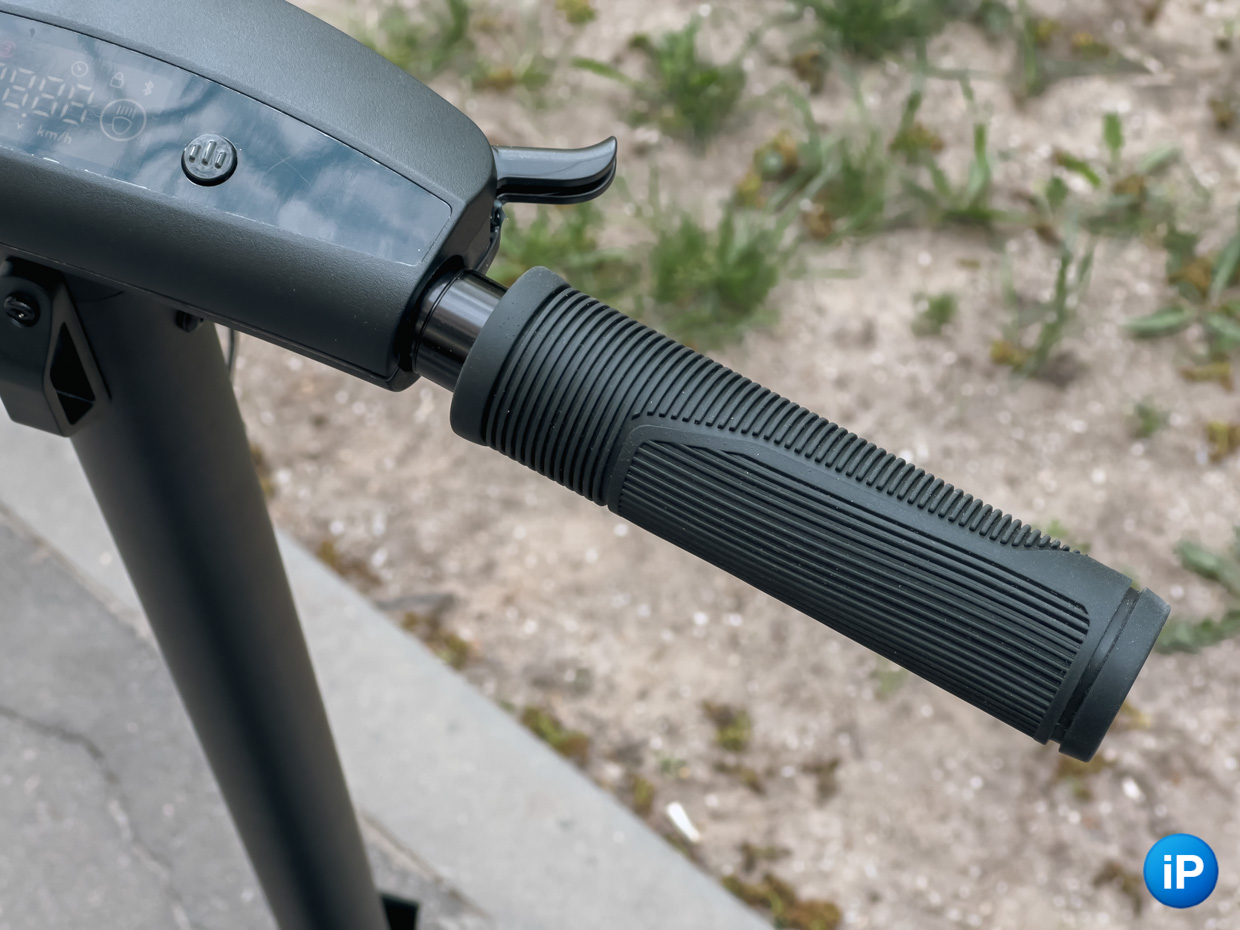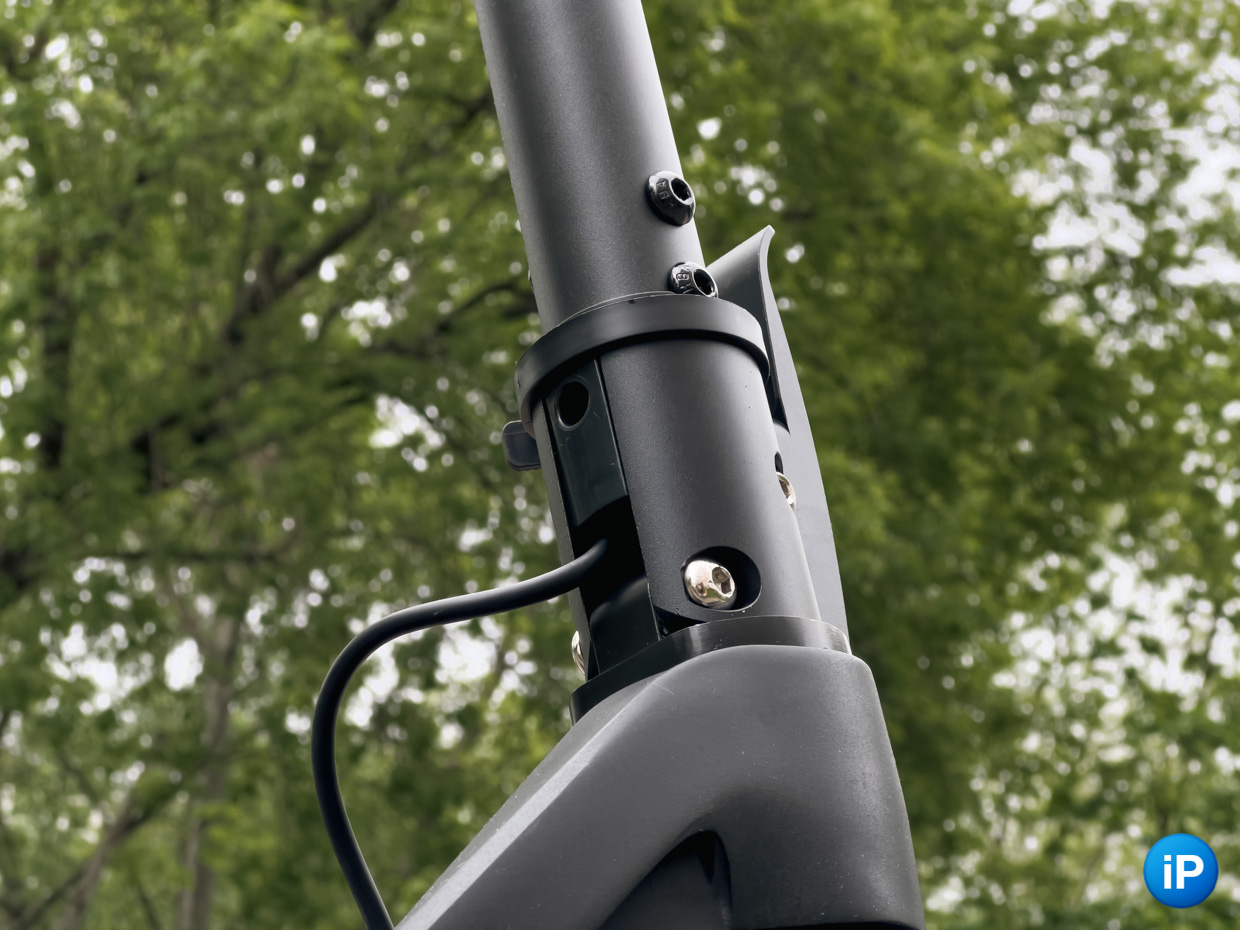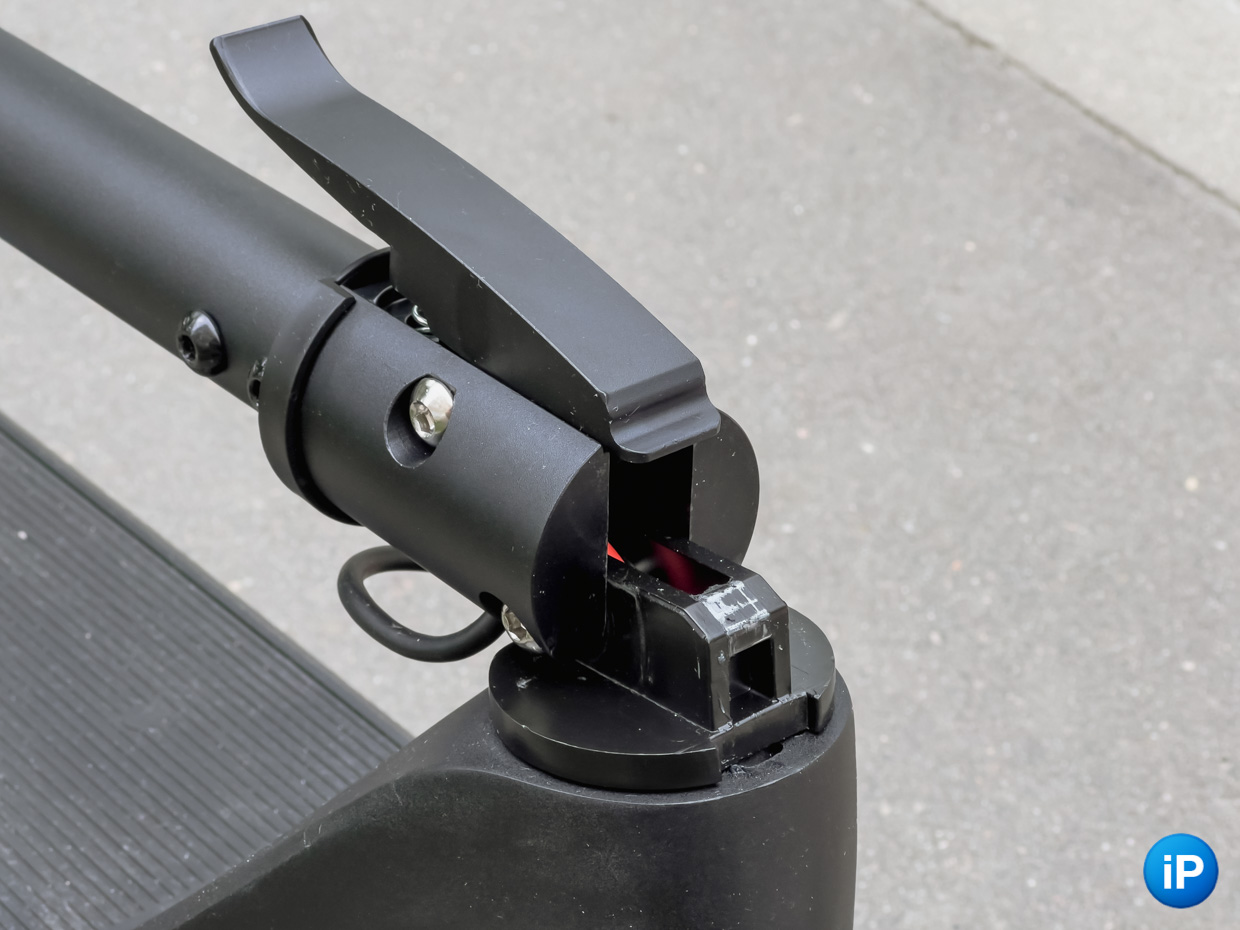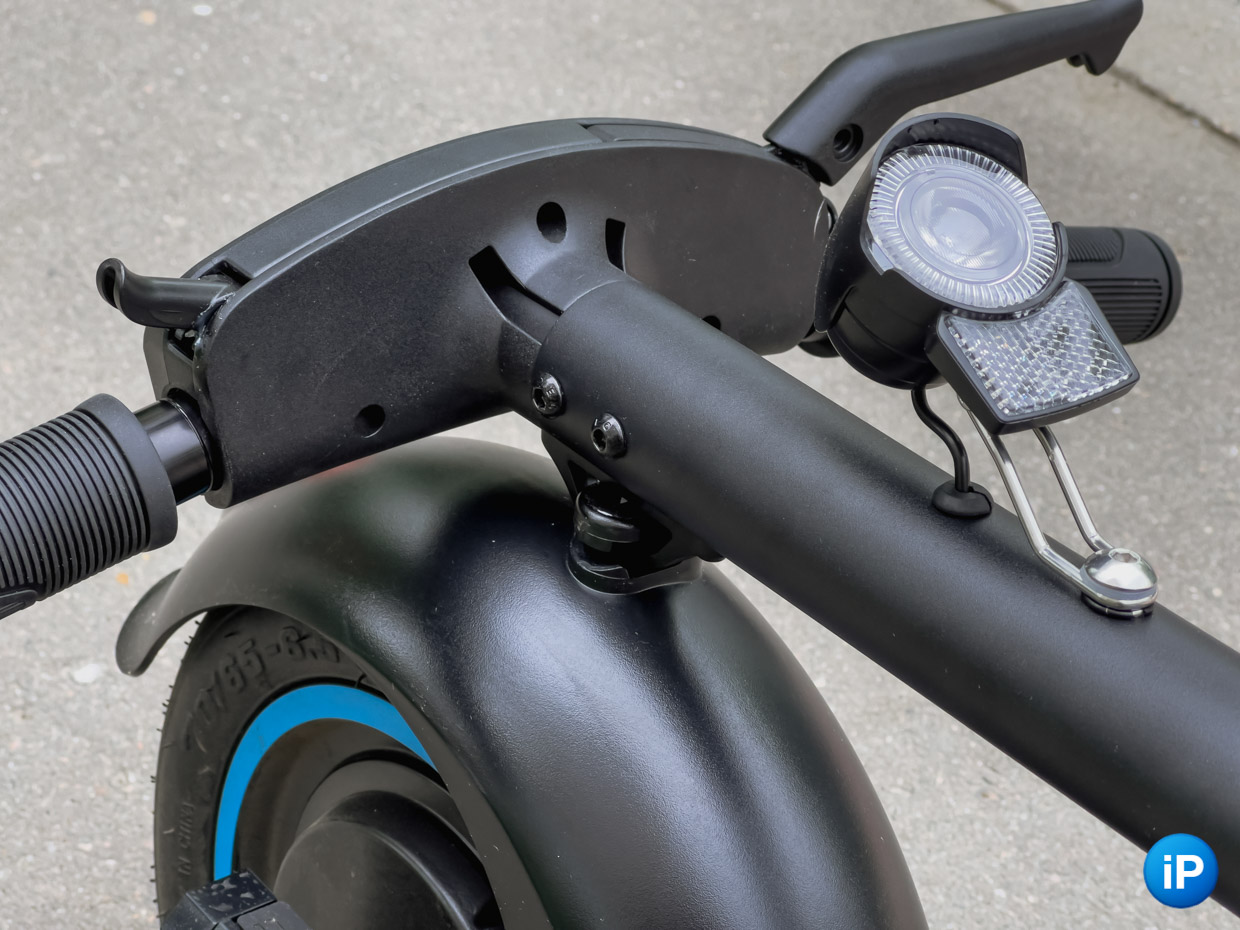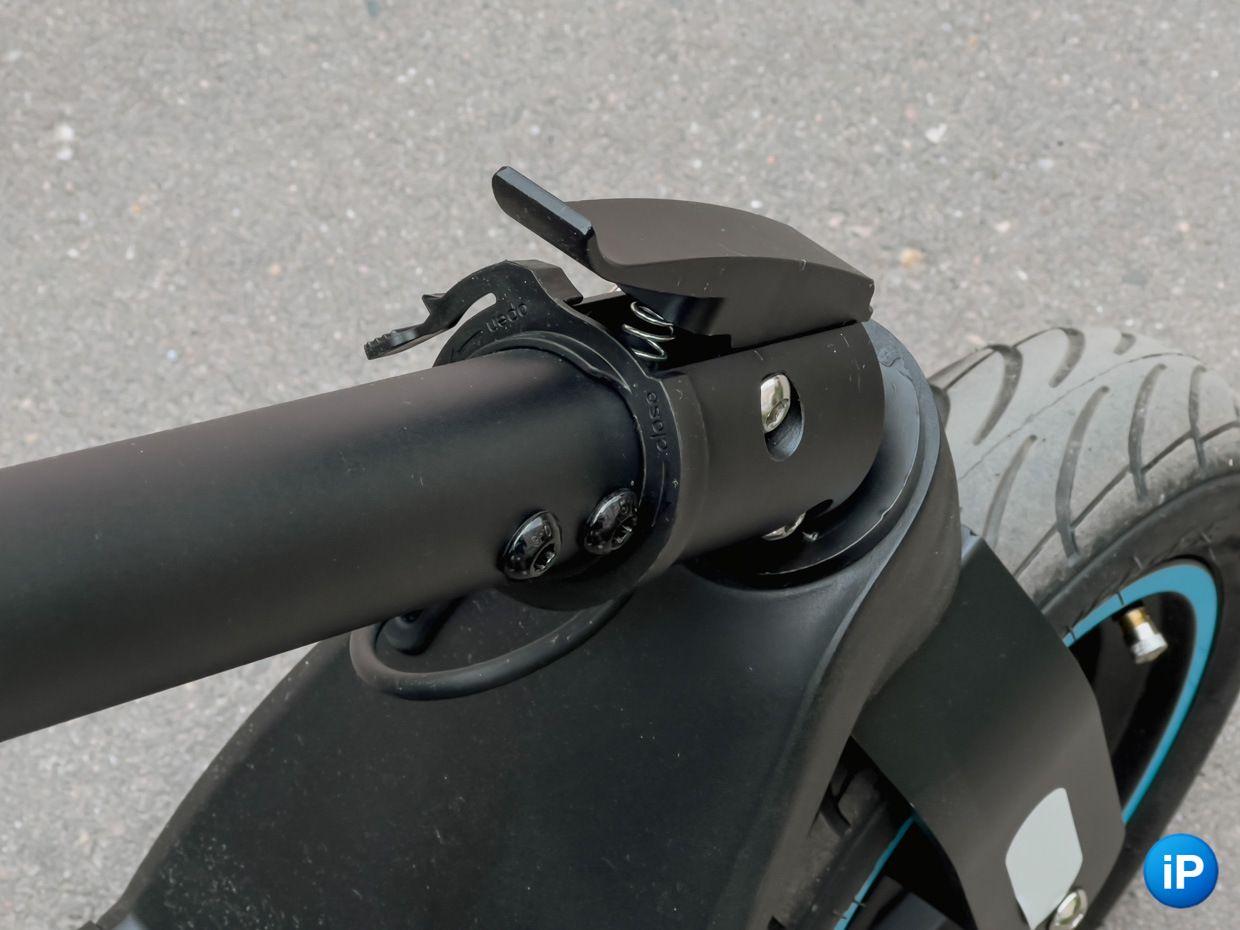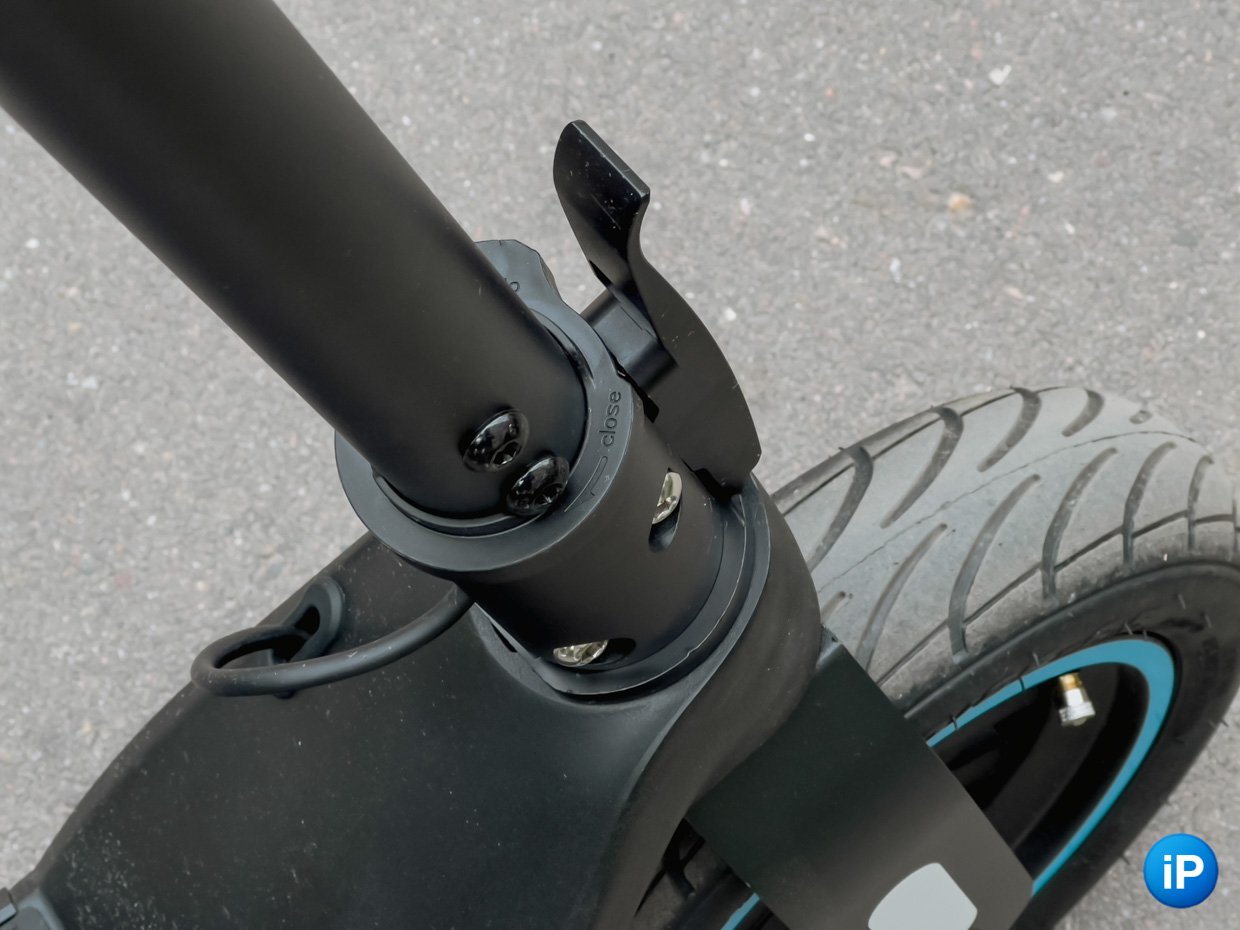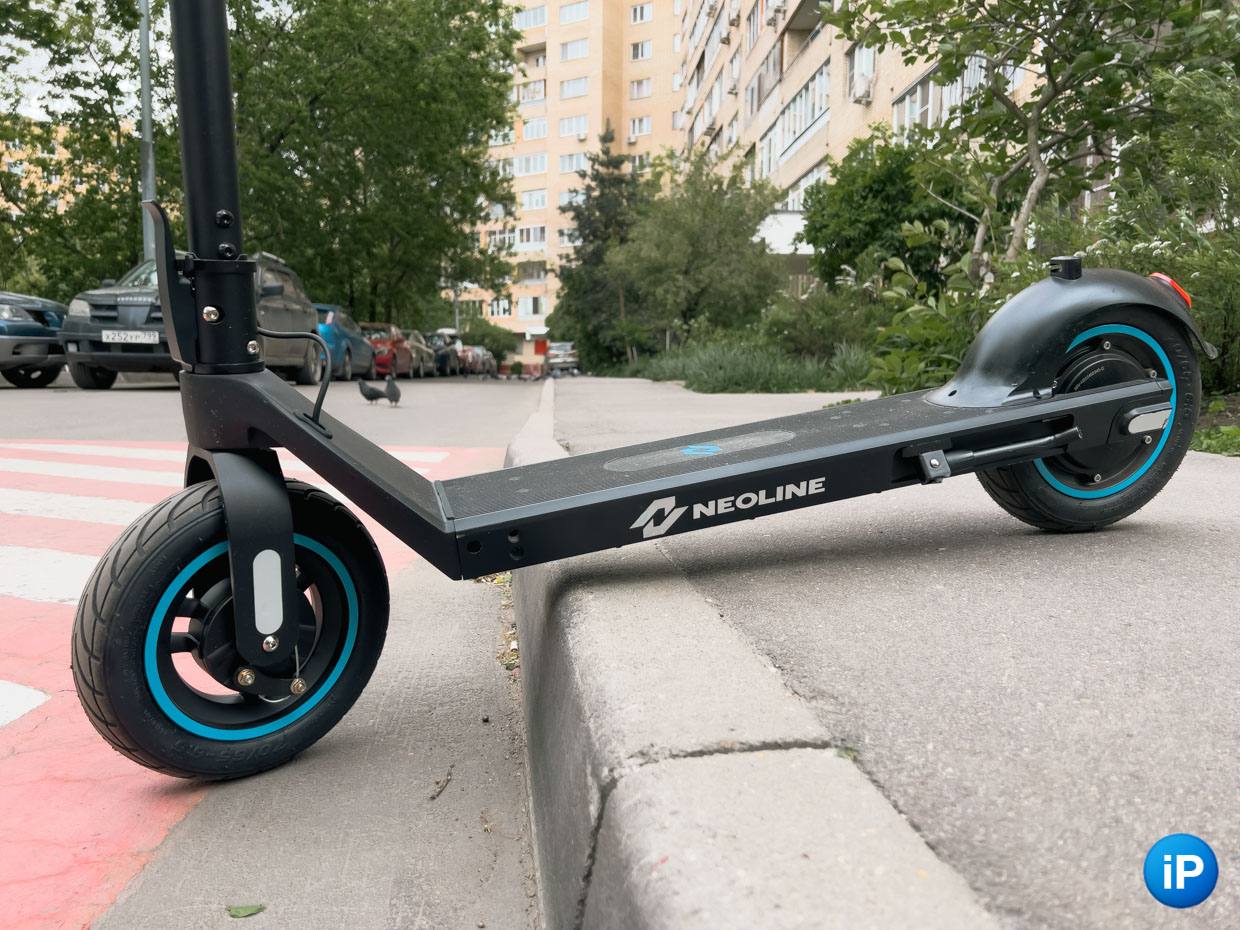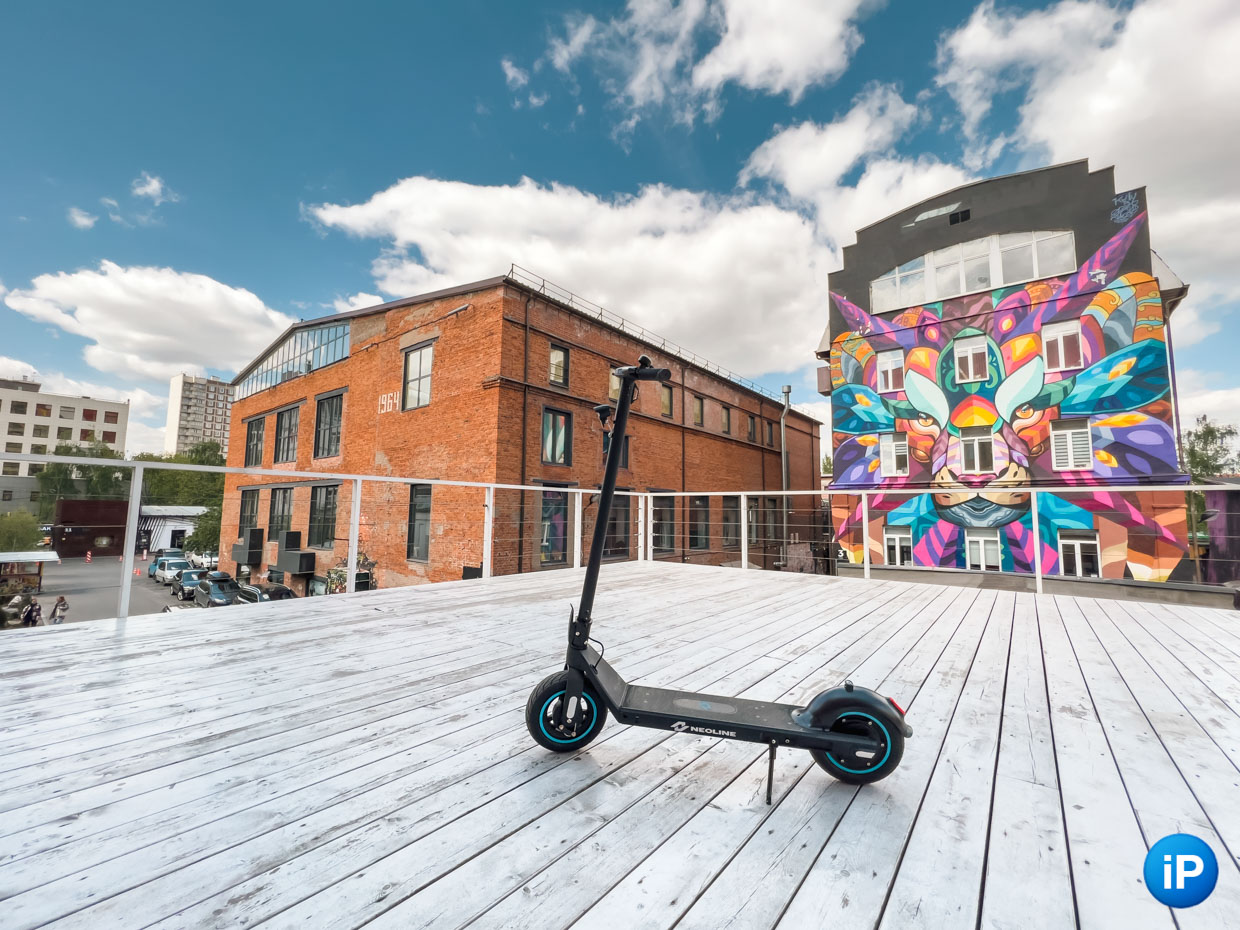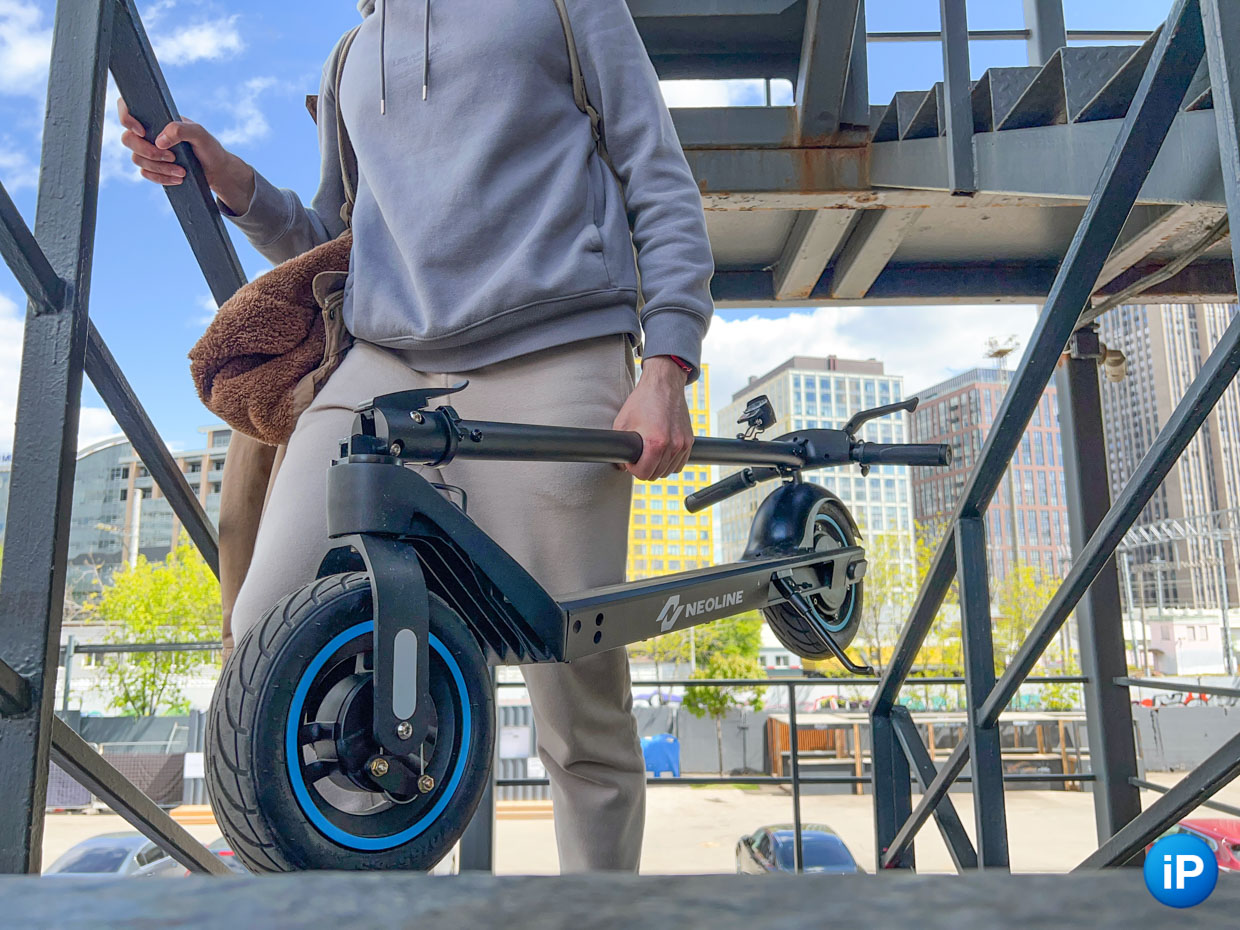 Source: Iphones RU