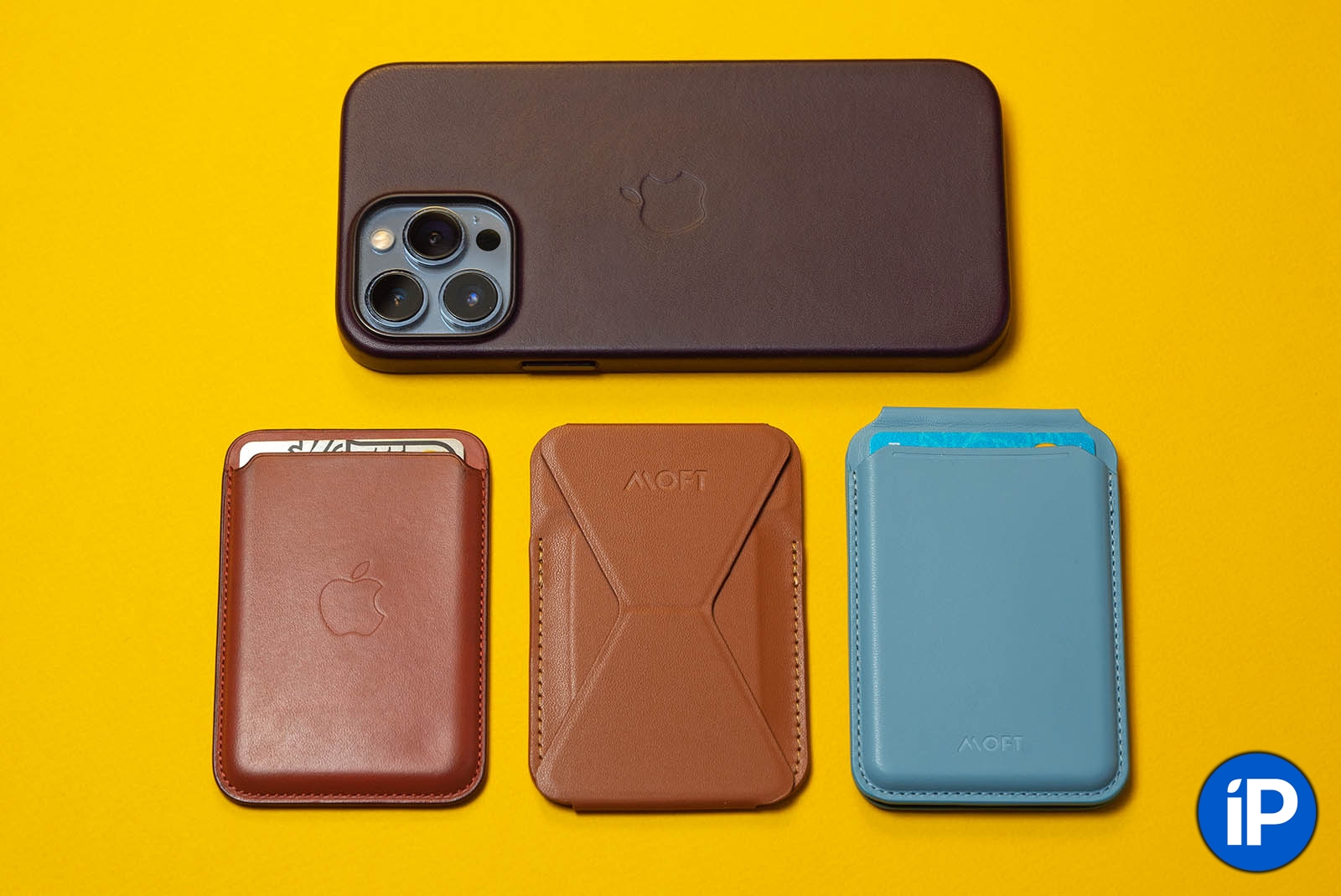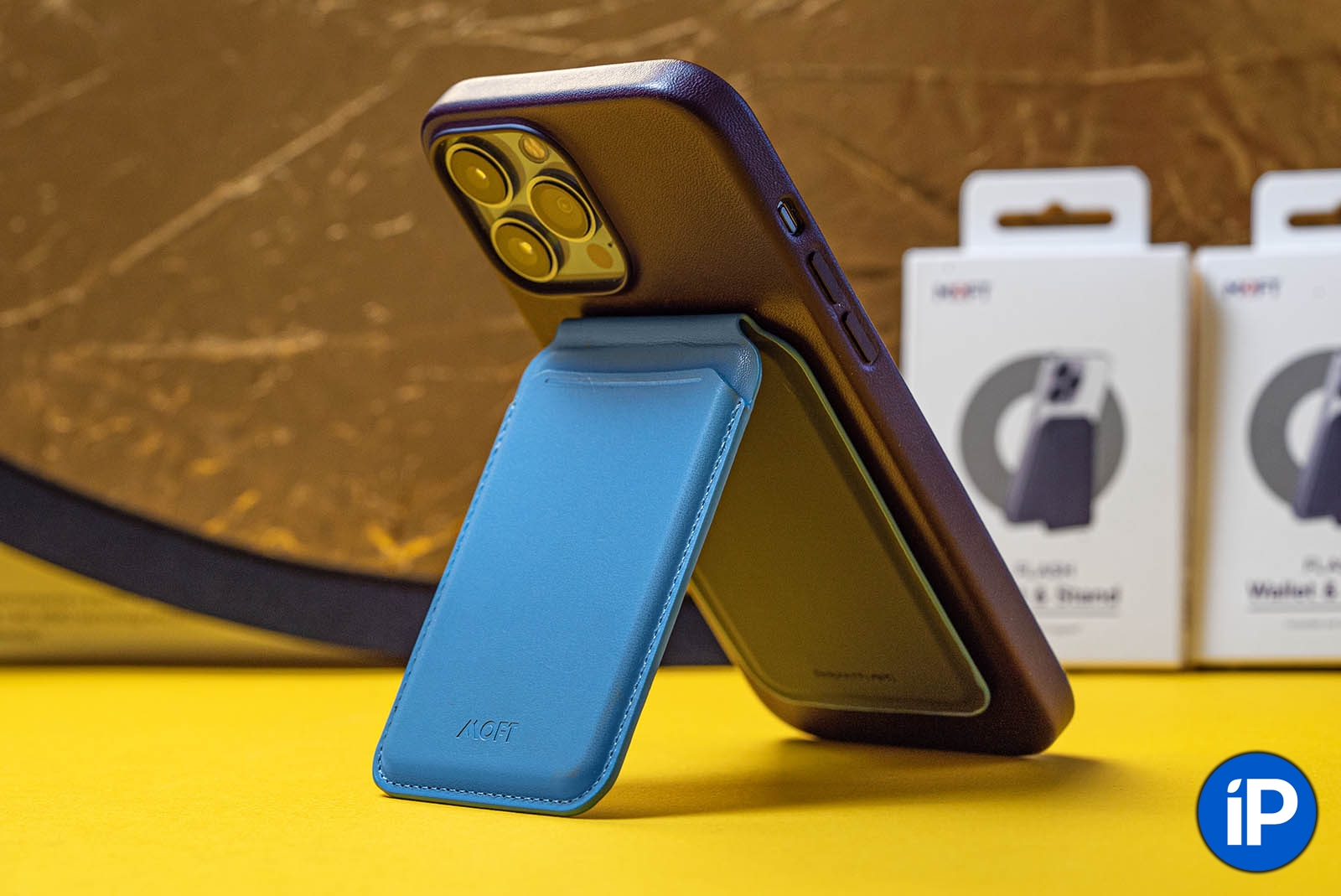 Long unwanted MOFT wallets for everyone who is looking for an alternative or, as soon as possible, a replacement for the original iPhone cardholder.
They have a lot of pluses, but did not notice any minuses. And the price of MOFT is lower than they are now asking for Apple branded wallets.
The main thing about IAFT:

▪ Brilliant MOFT stands for iPhone and Mac arrived in Russia. I don't want to shoot

▪ How can I replace the original Apple case and card holder? There is a perfect combo for the iPhone, see
Some time ago, MOFT introduced a new wallet model, Flash Wallet, now with a different design and a new, interesting feature. BUT today, November 11, they are detained in the all-Russian sale on Ozone.
In this regard, I protested a new feature and at the same time decided to remind how MOFT differs from an Apple cardholder.
New MOFT Flash Wallet works contactless!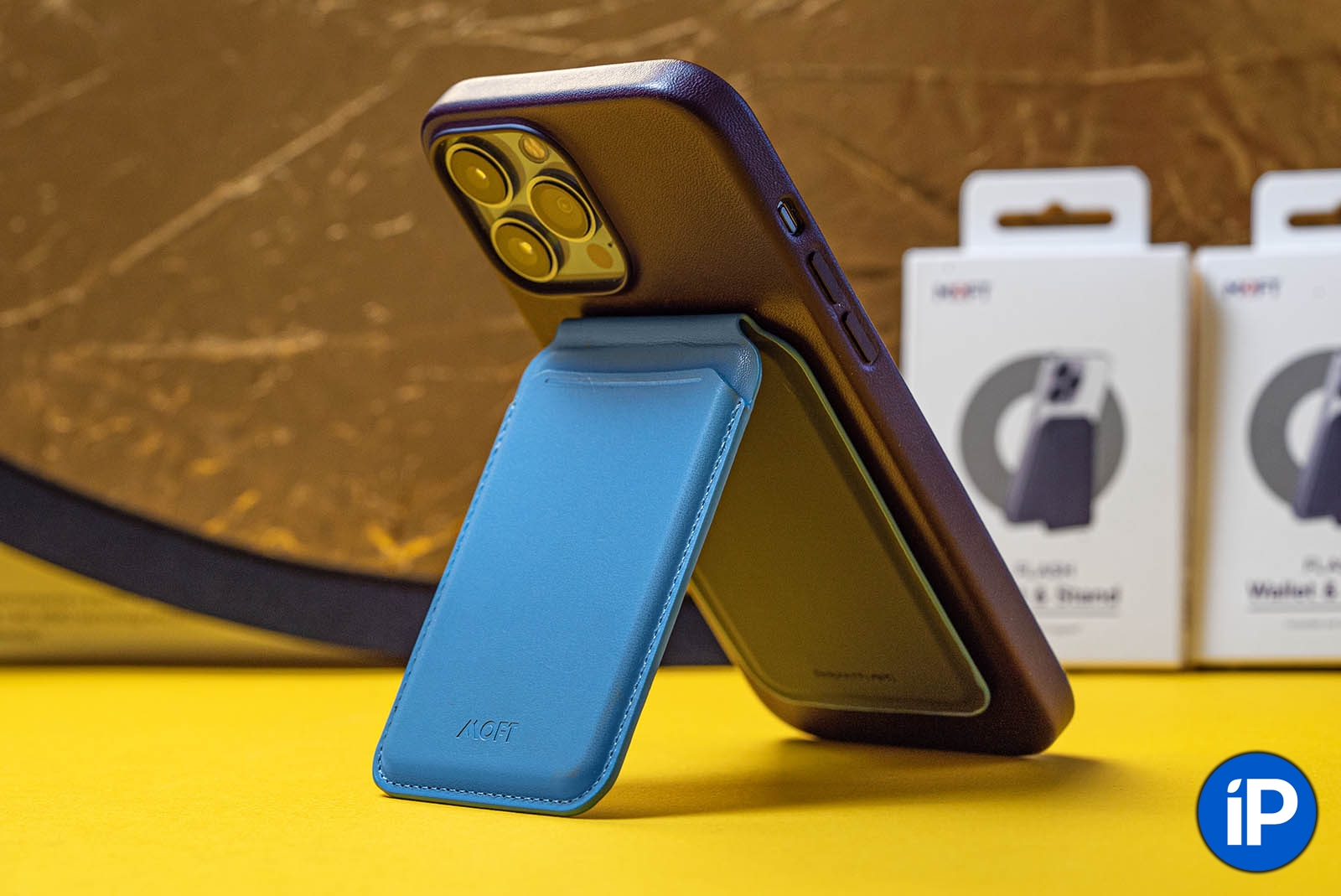 Remember there was Apple Pay in Russia? Well, it's about the same.
The Flash Wallet has a completely different design, like the flip phones of twenty years ago. A card is inserted into the cover, and the magnetic part is attached to the smartphone.
The mechanism of the turning part is very strong and tight, withstands pressure and controls the holding of the smartphone in any position and at a wide angle. They didn't save on hinges …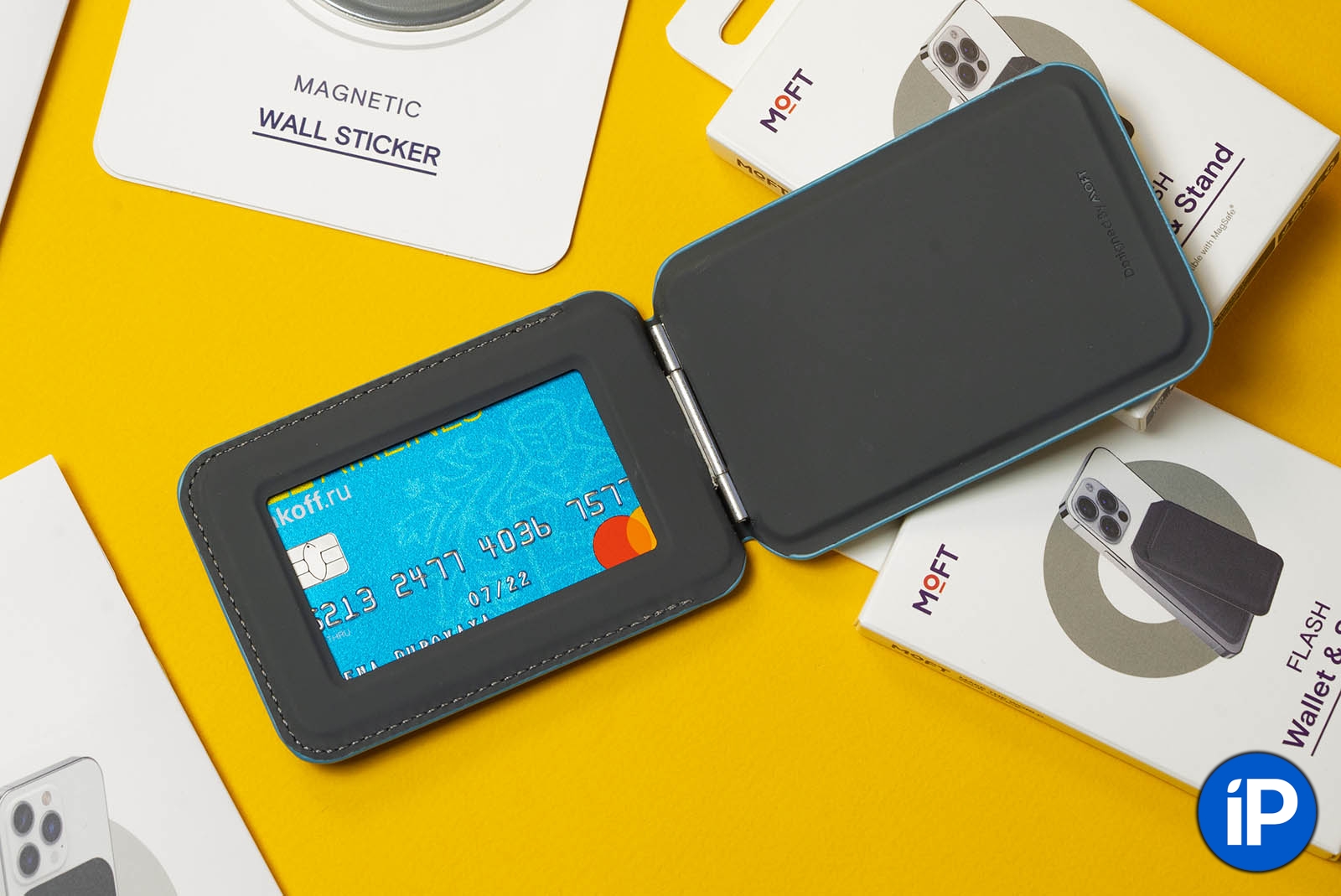 For clarity input. For successful contactless payment through a wallet, you need to do exactly the opposite 😉
The lid is without magnets, so it is compatible with contactless payment terminals. Apply and pay without issuing a card.
And on the inside of MOFT Flash Wallet there is window: there you can link a key card for easy access to the office or a driver's license.
What is the difference between MOFT and the original Apple case
Apple's cardholder perfectly fulfills the only design for which it was created – a reliable wallet. It is made of quality leather, has a signature connection sound, it can be added to Locator.
But that's where its merits, alas, end. And opportunities open up for participants, like IAFT.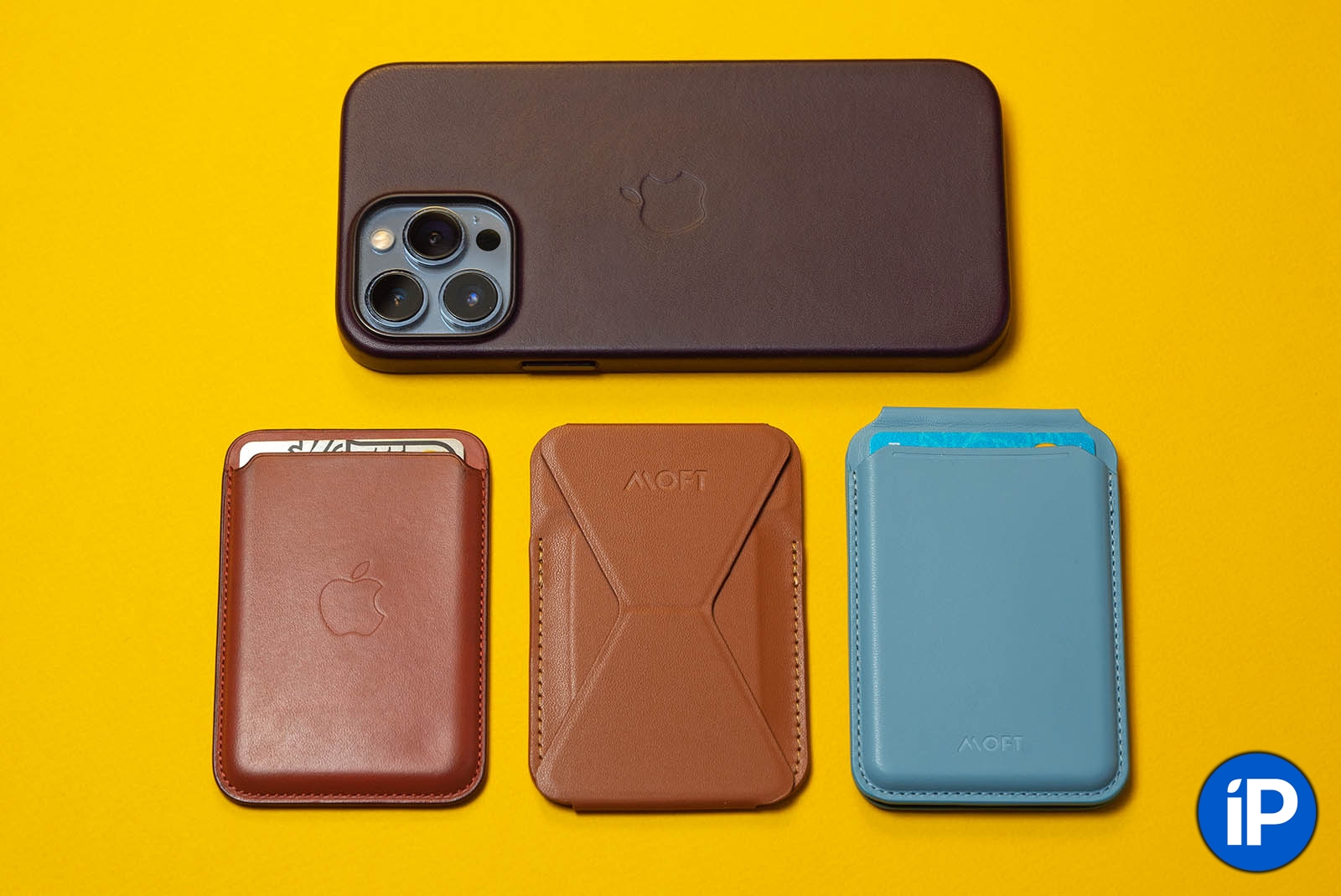 Left to right: Apple branded card holder, MOFT Snap-On, MOFT Flash Wallet
◈ MOFT can be used with older iPhones. The wallet from MOFT is found in two versions: with MagSafe magnet support and with sticky oil.
The second version can be stuck on any case or directly on the back of the smartphone. It doesn't have to be an iPhone, by the way.
MOFT X adhesive wallets are reusable, so if you have to switch to another device, you can easily re-stick the wallet sticker.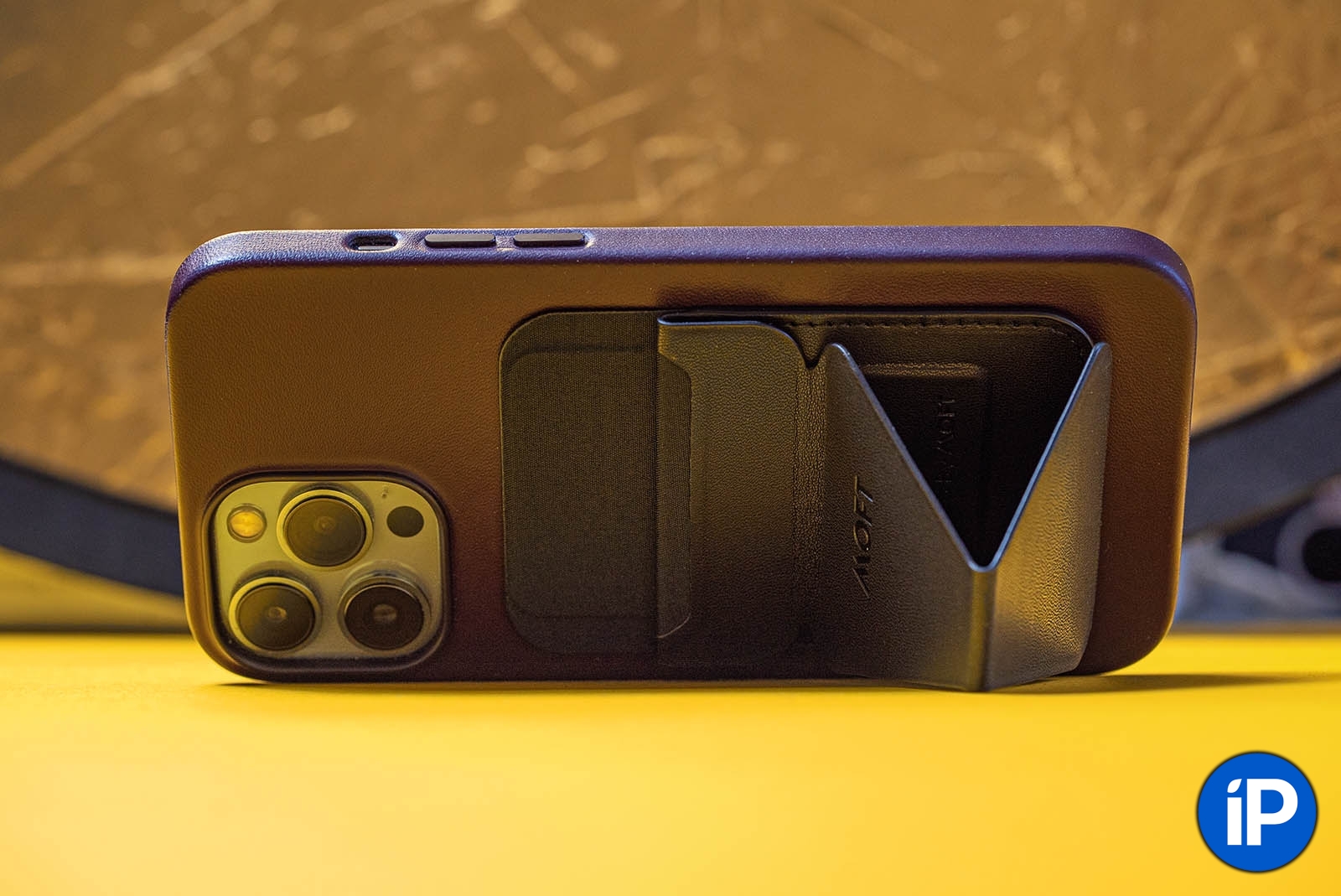 Each MOFT is a convenient stand in two positions.
◈ MOFT in color. After all, this is not just a wallet with a single task, but also a stand.
I use the stand on my Snap-On all the time. Very comfortable: vertically, horizontally, and even the iPhone 13 Pro Max keeps stable in the case.
The main thing is that nothing bulges when folded. And it unfolds easily, in one motion.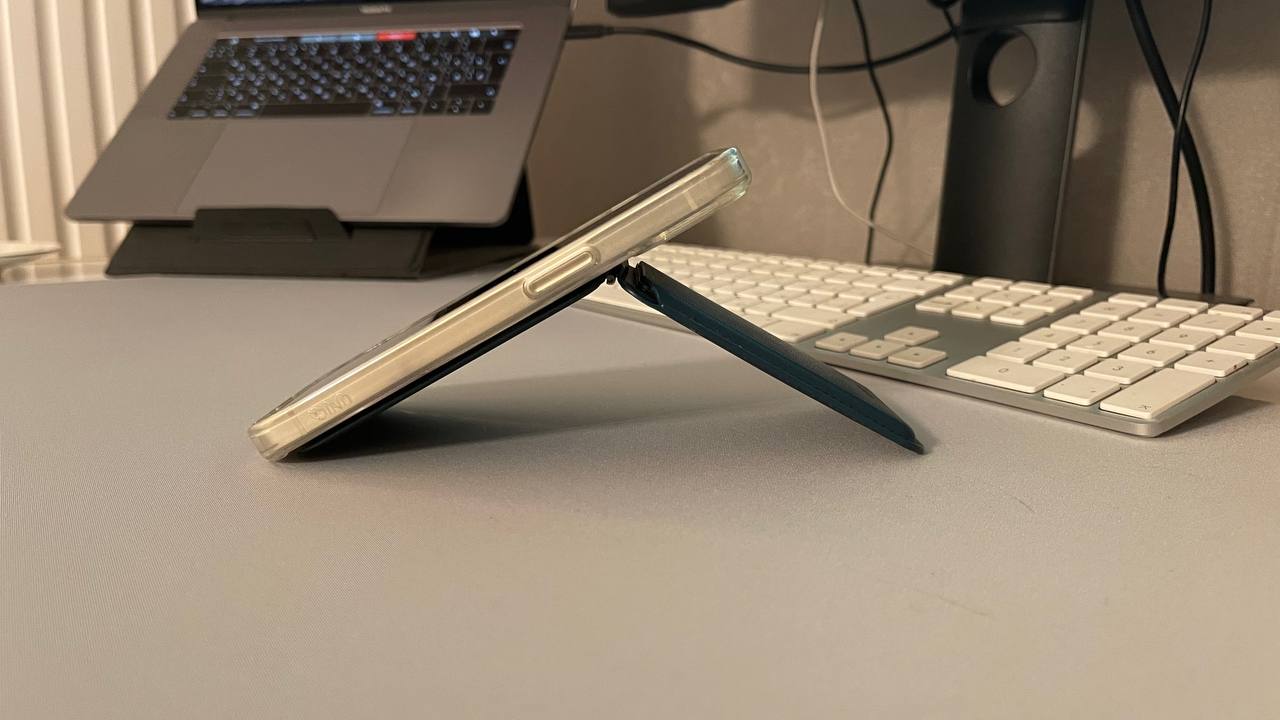 Flash Wallet MOFT gives even more reactions and viewing angles. You can even turn on your smartphone on coal explosions, like shells or blankets.
It is very convenient to work on the phone in such a protocol.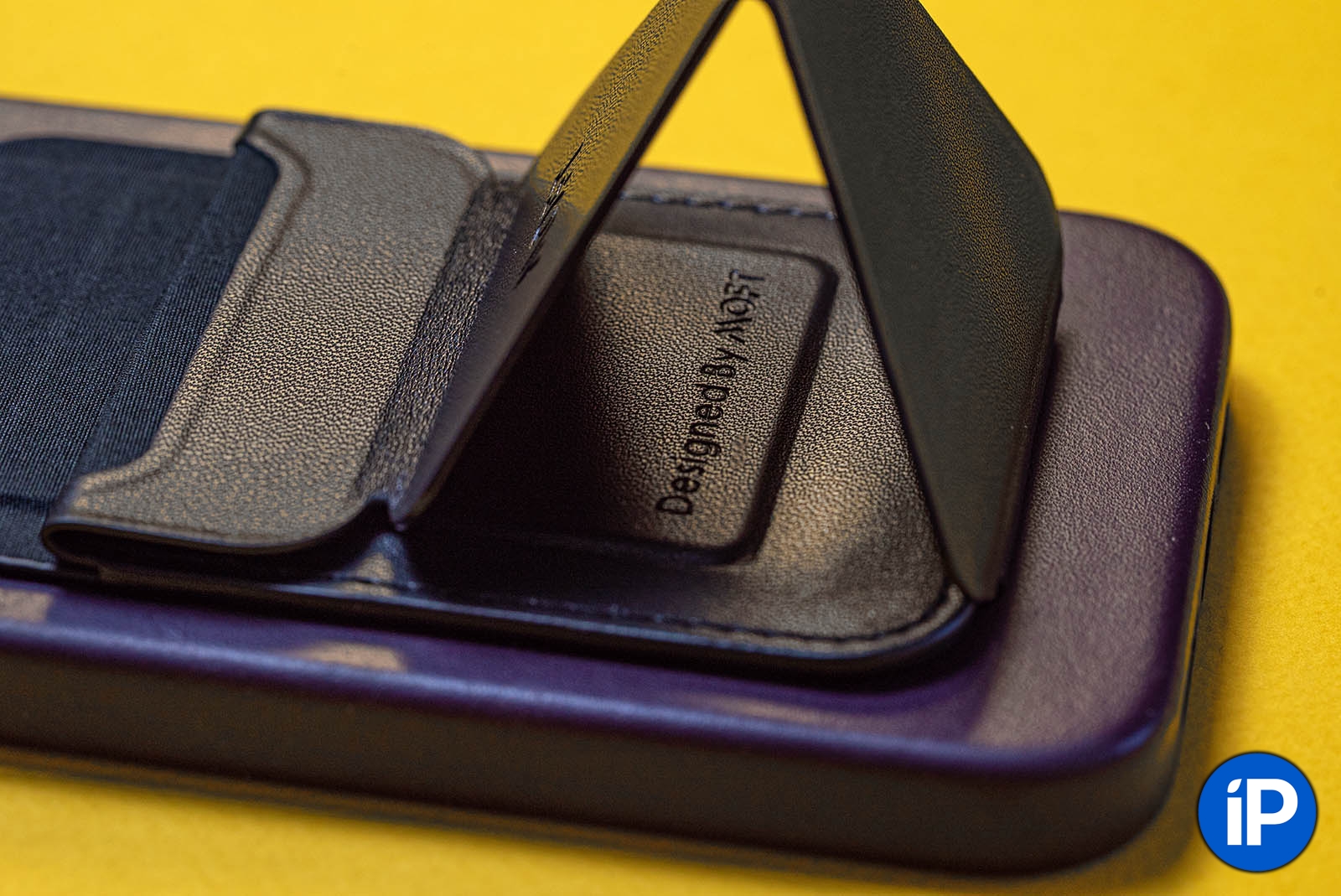 ◈ MOFT Snap-On is compatible with magnetic holders. Almost all wallets, including original and Flash Wallet, does not allow you to magnetize the iPhone to the holders. You have to first remove the wallet and then hook the iPhone to the holder.
But the Snap-On stays "magnetic" when folded without issue. What's more, MOFT even sells its own magnetic stickers that colors stick to the surface of any smartphone.
They cling very powerfully (and are not reusable). But on the other hand, the holder is super powerfully sharpened even for the largest iPhone Pro Max, along with a case and a MOFT cardholder.
MagSafe wireless charging can be placed between the stand and the iPhone, they will dock normally. A useful "combo" that does not work with Apple's branded cardholder.
◈ The IAFT magnet is strongerthan the original Hugo Apple wallet. An important detail, specially designed for users of non-branded cases with a MagSafe ring.
Original Apple cardholders are very picky about the quality and placement of the magnets. MOFT has no such features. It just slams with all its might on the back panel, if there's any kind of magnet in there.
MOFT is cheaper right now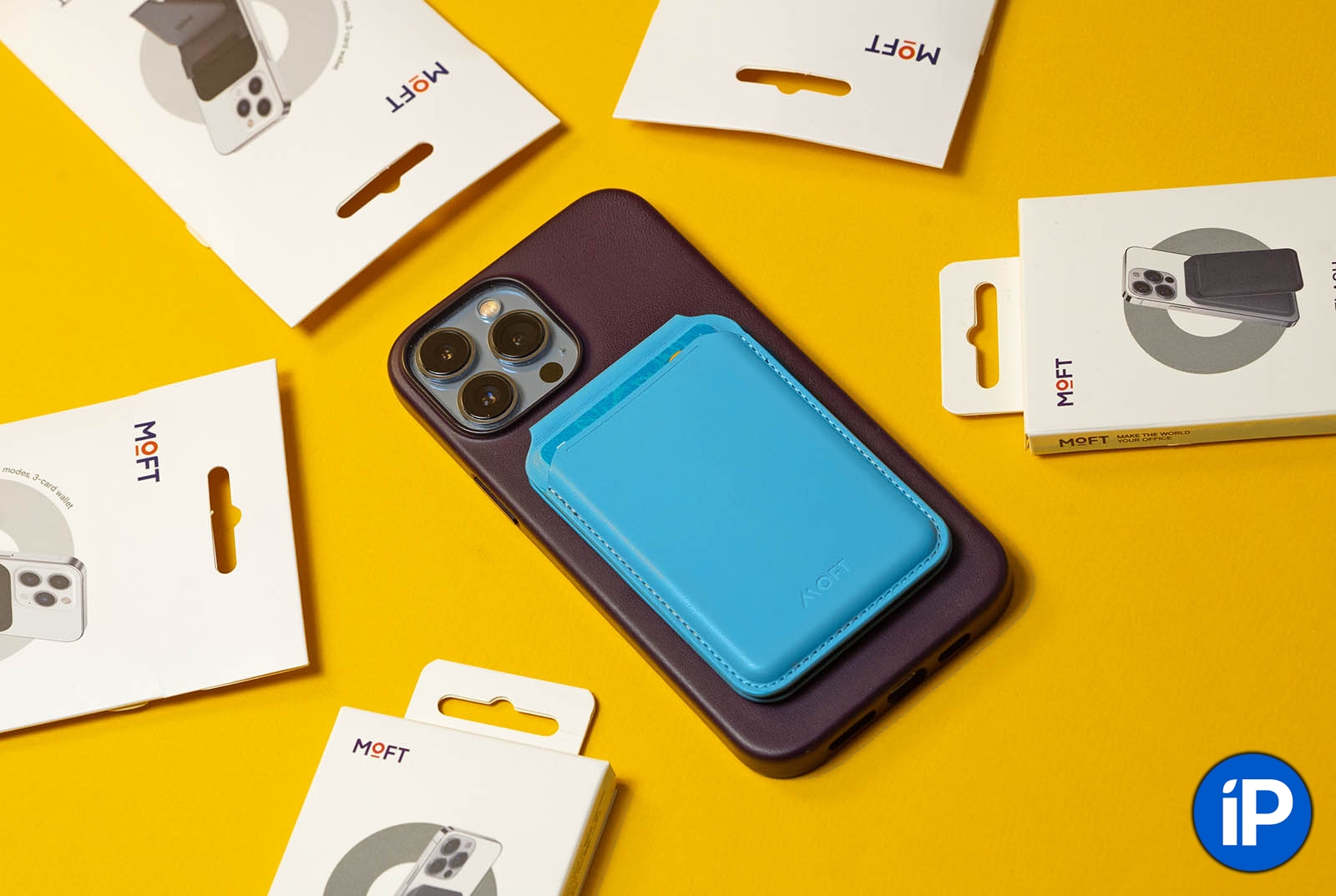 Today in Russia there are widespread sales, and MOFT accessories are also in their wake. There is not much time to place an order. Discounts are 35 percent.
MOFT Snap-On Worth Worth 2890 rubles instead of 3590 rubles.
And MOFT Flash Wallet will cost only 2990 rublesand not in 3990 rubles.
Delivery – all over Russia ✈️
By the way, new Flash Wallet MOFT I liked it: for a long time I wanted to find such an option so that you don't have to take out a card for contactless payment. And here it is, ready. Made of eco-leather, with magnetic conversion and built-in powerful stand. Comfortable.
Advertising. Blasstek LLC, TIN 5038157049
Token: 4CQwVszH9pQNrerVTKd
📸 All photos in the article: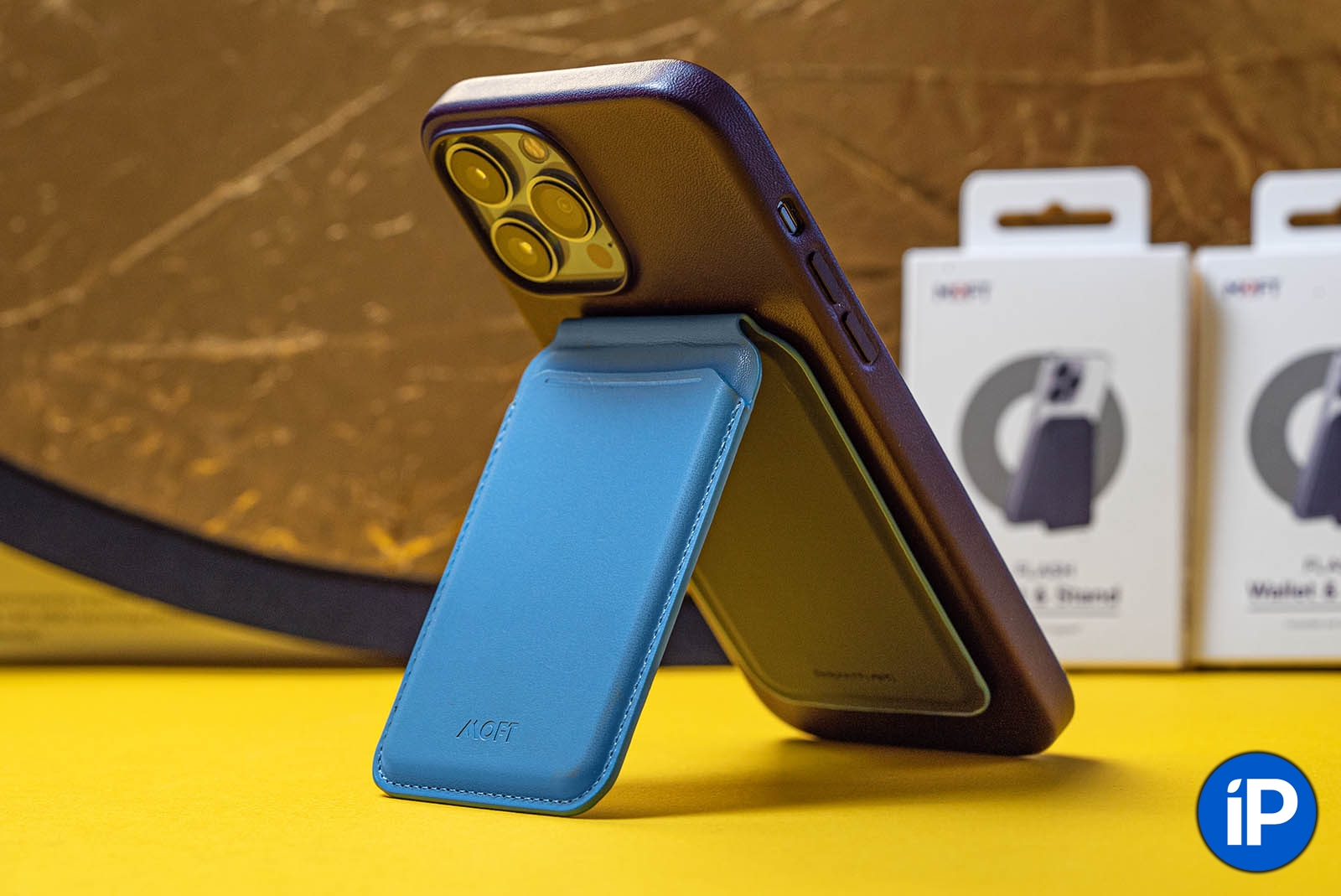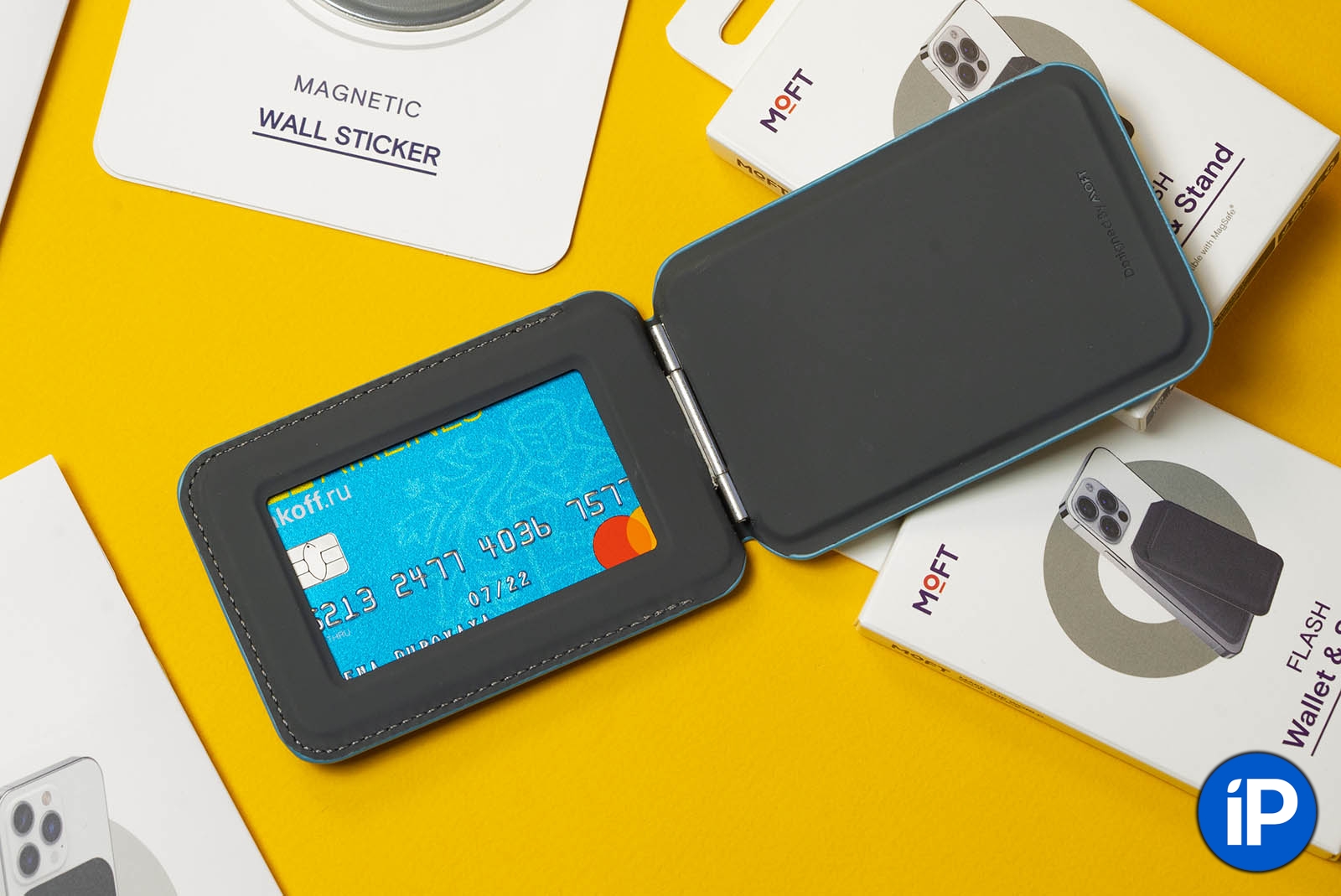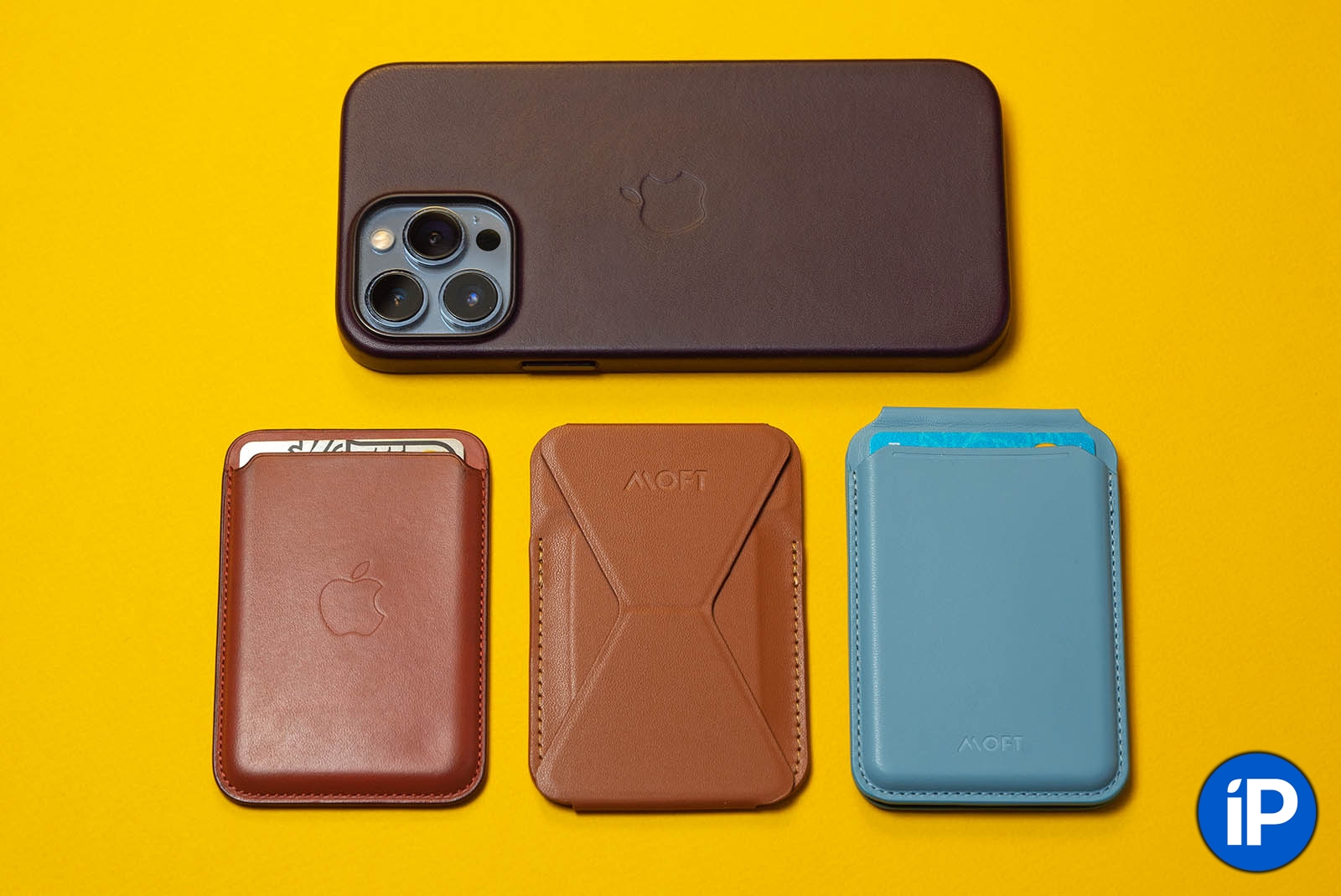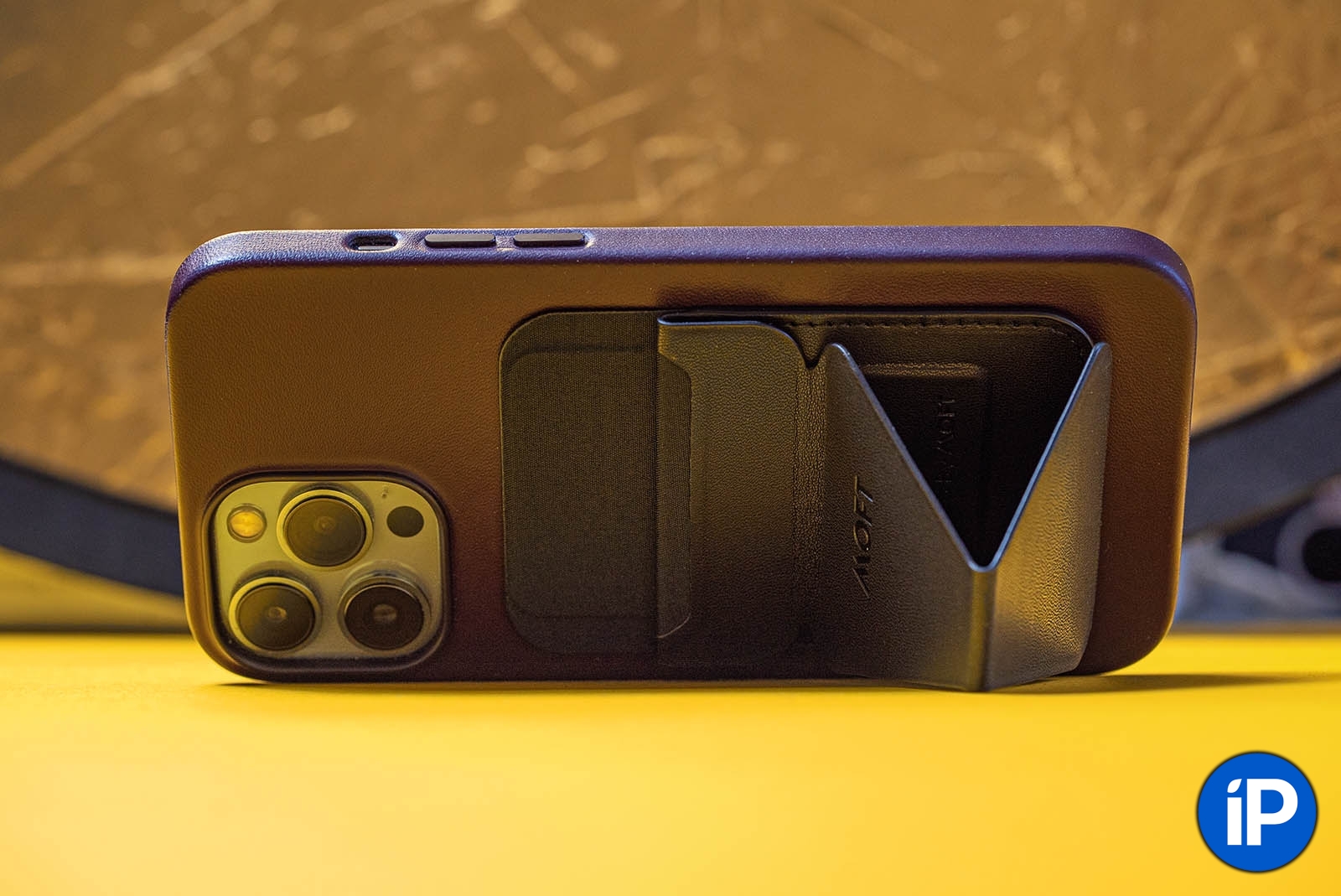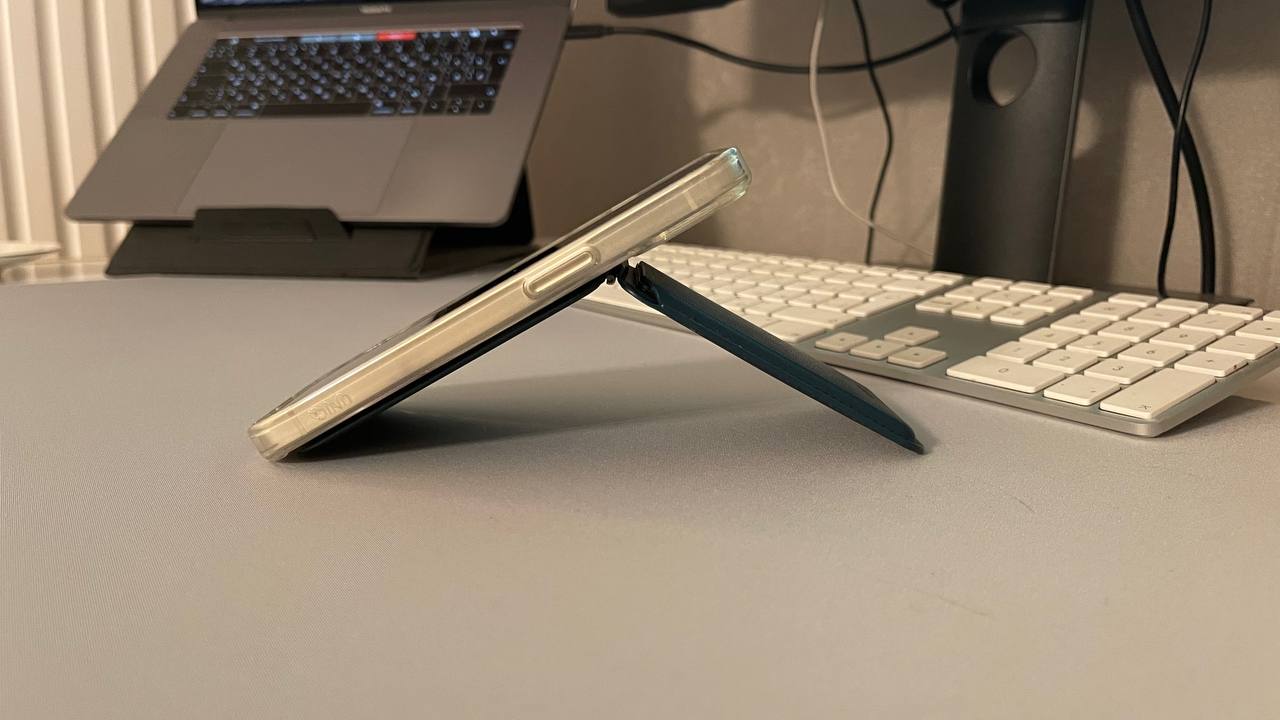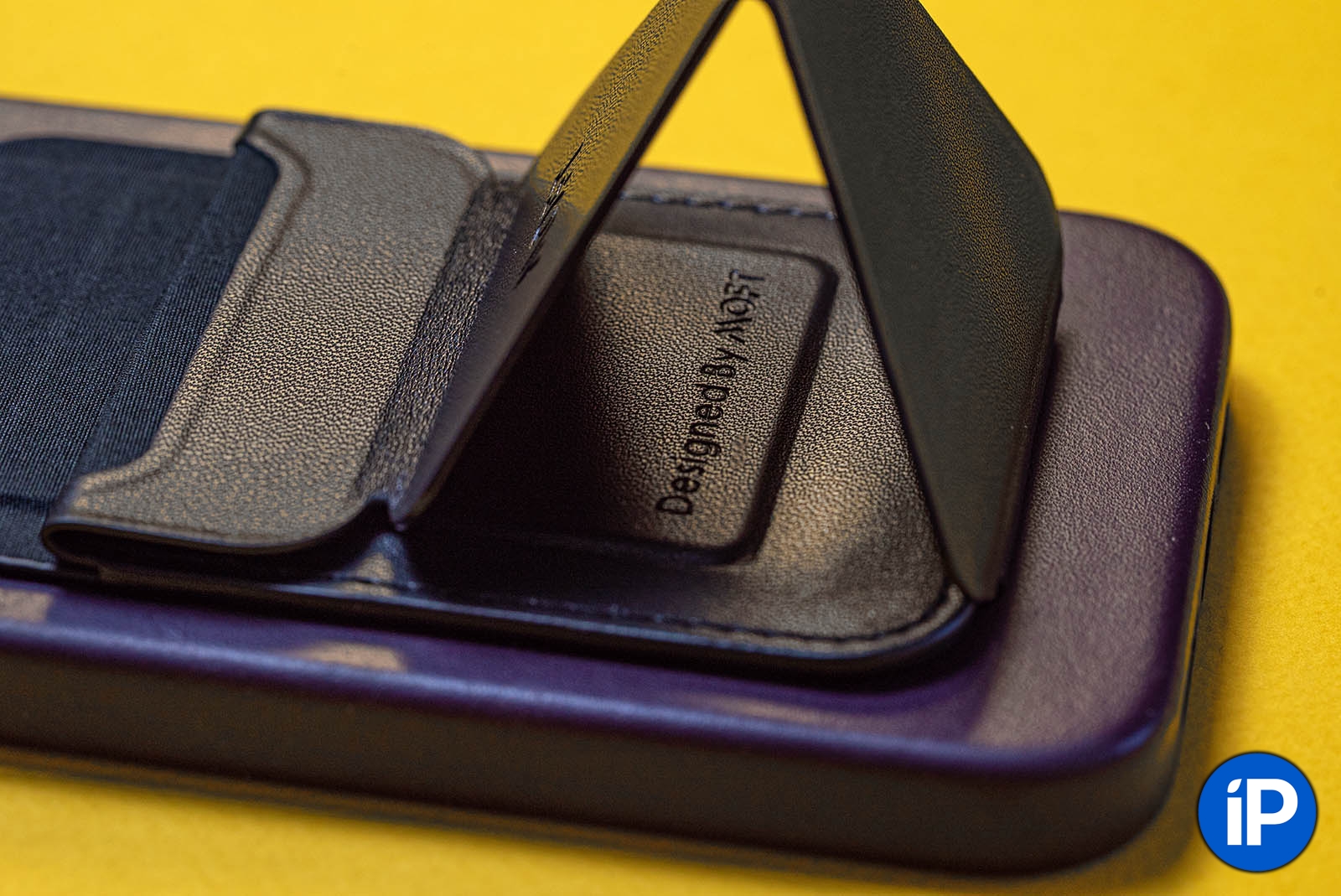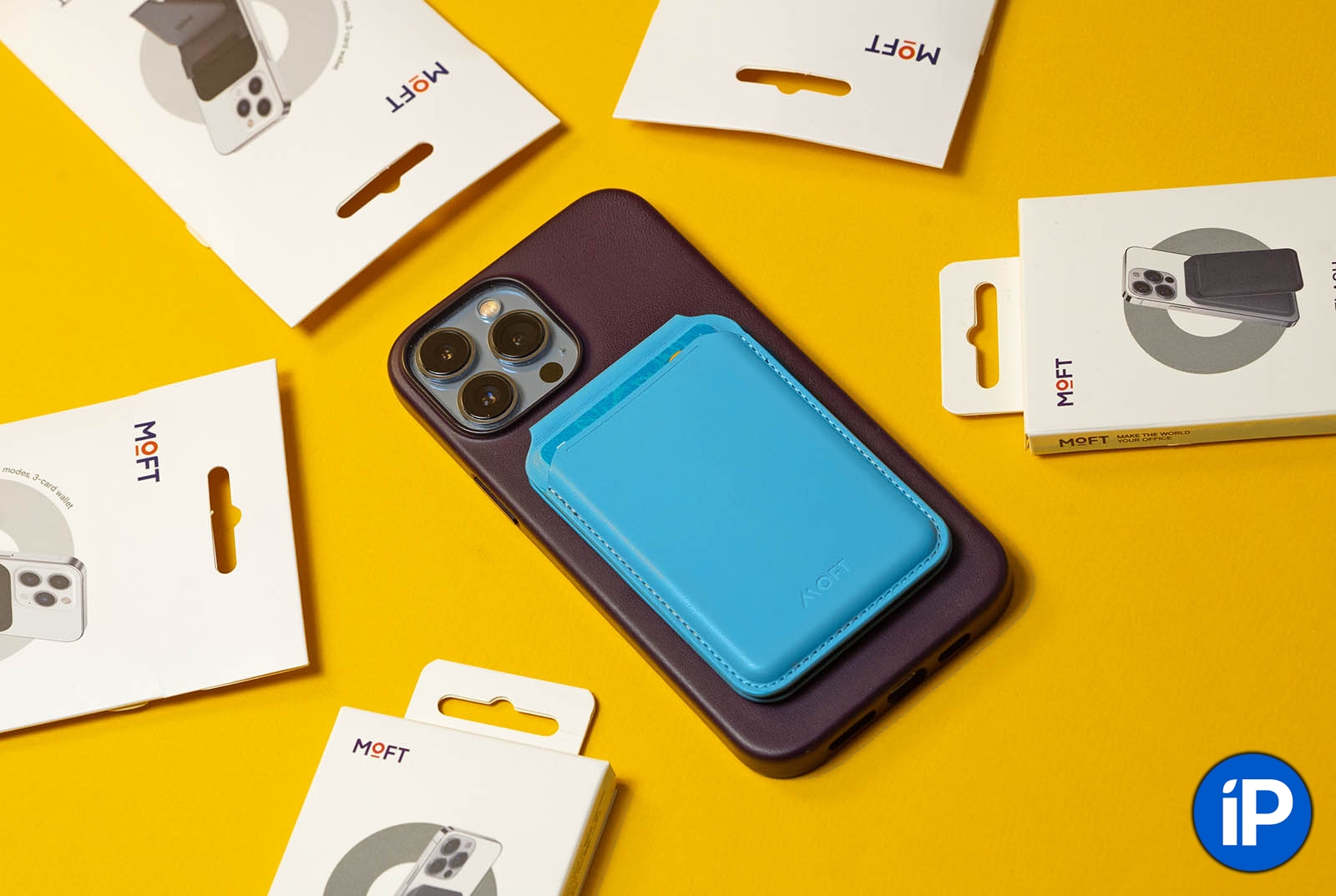 Source: Iphones RU