Good morning! We've separated the main news from the world of Science and Technology so you know everything that happened last Monday (07). Just click on the links below to browse the full story of each news.
1. Motorola launched Moto G73, G53 with eSIM, G23 and E13 in Brazil. Motorola's new smartphones are now available in Brazil and are updating the Moto G series with a new look.
2. Anitta's Grammy defeat has fans revolting and networking memes; To look. Anitta didn't win Best New Artist at the 2023 Grammys, but she spawned a lot of memes on social media; Check out!
3. The Last of Us: Episode 5 premiere awaited by HBO; see when Episode 5 of The Last of Us has been brought forward due to the Super Bowl airing and will air on Friday! Learn more details.
4. Bard is Google's new AI platform to rival ChatGPT. To compete with ChatGPT, Google introduced its natural language tool that provides more complex answers to questions.
5. Computer crisis: Dell lays off more than 6,000 employees. Manufacturer Dell has announced that it will lay off approximately 5% of its workforce, or more than 6,000 employees worldwide.
6. The minister says Correios could launch his own app if Uber leaves Brazil. In the context of the change in labor legislation to regulate app employees, Luiz Marinho said he wasn't afraid to leave Uber.
7. Parody creates a post-apocalyptic Mario series inspired by The Last of Us. The joke was made by the Saturday Night Live program and there's even a Yoshi, Toad, and Bowser; check out the video!
8. Nubank started investing in all Treasury Direct Bonds. Applications start at just over R$30 and can be made through the Nubank app; see the options!
9. Hogwarts Legacy Review: The Wizarding World Comes True. Hogwarts Legacy, the next installment in the Harry Potter series, has become the definitive experience of the wizarding world in video games.
10. From Barsa to ChatGPT: development of school work platforms. See what the main platforms have been for school work over the past few years.
Source: Tec Mundo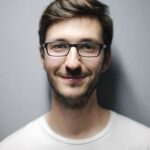 I am a passionate and hardworking journalist with an eye for detail. I specialize in the field of news reporting, and have been writing for Gadget Onus, a renowned online news site, since 2019. As the author of their Hot News section, I'm proud to be at the forefront of today's headlines and current affairs.