Good morning! We've separated the main news from the world of Science and Technology so you know everything that happened last Thursday (09). Just click on the links below to browse the full story of each news.
1. Android 14: See which Samsung phones need updating. Android 14 is already available for developers, but it is already possible to wait for which Samsung mobiles will be updated; check the list.
2. Disney loses 2.4 million subscribers and lays off 7,000 people. Despite falling millions of subscribers, Disney+ still has more users than Netflix.
3. Netflix charges for sharing passwords in more countries. Netflix users in Canada, New Zealand, Portugal and Spain started to be charged extra for sharing their passwords.
4. Xbox Game Pass gets new games in February; Check out! SD Gundam Battle Alliance, Mount & Blade II: Bannerlord, and Shadow Warrior 3: Definitive Edition are some of the games available.
5. Disney has approved Frozen 3, Toy Story 5, and Zootopia 2. The studio has announced that sequels to the Frozen, Toy Story and Zootopia series are in the making. Check out more information!
6. Bolsa Familia: the government wants to offer a professional course. Vocational courses offered for Bolsa Familia beneficiaries are under review by the government and there is still no deadline to start.
7. IPTV: Anatel will block TV Box signals and pirated decoders. Anatel has announced a new plan aimed at blocking the signal of pirated TV Box devices in Brazil; I know how it works.
8. Physicists make a rare observation of resonance in a molecule. Scientists at the Massachusetts Institute of Technology (MIT) have succeeded in observing the resonance that reflects the chemical reaction of molecules.
9. The fourth season of You launches on Netflix; check the partitions. The new season of You will consist of two episodes! Check out more details about the premiere.
10. New 500-toothed pterosaur species discovered in Germany. Paleontologists believe the animal used its teeth for feeding, similar to flamingos.
Source: Tec Mundo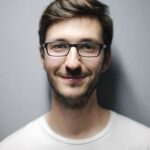 I am a passionate and hardworking journalist with an eye for detail. I specialize in the field of news reporting, and have been writing for Gadget Onus, a renowned online news site, since 2019. As the author of their Hot News section, I'm proud to be at the forefront of today's headlines and current affairs.