You only have 24 hours: 5 euros for this case with keyboard and mouse for iPad
This alternative to Apple's Magic Keyboard is on sale for a limited time.
With the arrival of iPadOS 13.4, Apple brought trackpad and mouse support to its iPad. Since then, there have been many iPad users who have decided to use accessories such as: keyboards, trackpads, and mice as a companion for your tablets. And the functionality of the software is very well adapted. Using the keyboard and mouse with the iPad feels very comfortable and very dynamic.
Unfortunately, the price of Apple's Magic Keyboard (€429) is too high. Especially for 12.9 inch iPad Pro. Fortunately, from time to time, as is the case today, great appear that are possible to obtain. a case with keyboard and mouse for iPad for only 5 euros. Yes, yes, as you heard! This offer will be valid for one day (24 hours) only, so take advantage of the deal and take this case home with the keyboard and mouse.
Case for iPad + Keyboard + Mouse
A unique case + keyboard + mouse offer for a limited time
This promotion will only be valid during today, 17 March 2023, within 24 hours. We are talking about a case with a built-in Spanish keyboard and accompanied by a mouse. For only 5 Euros!
The fact is that the offer of 5 euros would already be more than enough for a mouse, in fact there are many mice at this price in the "el chino" or "everything for 100" stores. But it also includes a cover and a keyboard for the iPad. This is a highly recommended promotion, given the usually prices of these products.
Take advantage of additional coupon
Miravia, the online store where this offer is available, 30% off welcome coupon Extra for new registered users. The minimum purchase amount for this coupon is 10 Euros and is valid for 30 days.
On the other hand, Miravia also 3 euro discount coupon You can buy directly from the tab of this product by clicking the "Get coupons" button.
The original price of this case + keyboard is 18.14 euros, but currently only on sale. 5.23 euros. available four colors It has different colors (blue, pink, black and green) and very positive ratings.
Case for iPad + Keyboard + Mouse
Supported iPad Models
According to the product page, this keyboard case is a wide compatibility with Apple tablets. Below we leave you with a list of iPad models compatible with this product.
iPad Air 1 9.7″
iPad Air 2 9.7″
ipad 9.7″
iPad Pro 2018 10.2″
iPad Pro 2020 10.2″
iPad Pro 2018 11″
iPad Pro 2020 11″
iPad Pro 2021 11″
iPad Air 4 10.9″
iPad Air 5 10.9″
This is a very special offer A fully functional keyboard for iPadIt also includes a mouse with Bluetooth connectivity. Remember, the discount will only be valid for 24 hours.
Source: i Padizate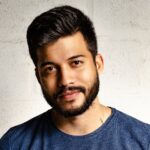 I am Garth Carter and I work at Gadget Onus. I have specialized in writing for the Hot News section, focusing on topics that are trending and highly relevant to readers. My passion is to present news stories accurately, in an engaging manner that captures the attention of my audience.