As generative AI comes to the fore and becomes more important for creative use, it was only a matter of time before Adobe get on the train; and just did it hand in hand Firefly. Under this brand, the company plans to launch several AI-based tools, and has already launched two: an image generator from text and a tool for creating stylized texts.
It can be said that Adobe Firefly in its current format is another of the many offerings that allow generate images from text. But it doesn't want to be limited to that, but offers a more complete set of tools for designers and content creators. According to the company, the intention is that users can also use it to create audio, video, vectors, 3D objects and even brushes or color gradientsamong other creative elements.
It's becoming clear that Adobe wants Firefly to be Dall-E or Midjourney on steroids. And what he brings up is very interesting, because it can change the dynamics of how professional designers work. As well as making it easier to access its core tools for people with little or no experience in the creative process.
"Generative AI is the next evolution of AI-powered creativity and productivity, transforming the dialogue between creator and computer into something more natural, intuitive, and powerful," he says. David WadwaniPresident, Digital Media Division, Adobe.
Those who want to try Adobe Firefly should join the beta version of the tool, which will initially run online. However, the idea of ​​the company gradually implement it into your most important applications. Among the first to win will be Photoshop, Illustrator, Adobe Express and Adobe Experience Manager.
Adobe Firefly joins the highly competitive world of generative AI
Adobe says that Firefly is being developed around a "multiple models" and that its capabilities and tools will be broad enough to adapt to a large number of use cases. As we said, initially the platform will be limited creating images and text effectsbut he claims much more.
However, one striking element of Adobe's artificial intelligence is that it won't suffer from the legal problems that plague Dall-E or Midjourney today. It's because no copyrighted images were used for your training.
Let's not forget, for example, that Getty Images sued Stable Difussion for violating their intellectual property by using millions of their photos without permission. Something similar has happened to artists who have accused various AI-based platforms of stealing their work.
To avoid this inconvenience, Adobe says it trained Firefly on "Adobe Stock images, open licensed content, and public domain content that has already expired." In addition, your users will be able to tag the work they do. not to be used as teaching material on AI.
Finally, Adobe Firefly will have their own APIs this will allow you to integrate its features into custom workflows and automations. However, when they will appear on sale, it is not reported.
Source: Hiper Textual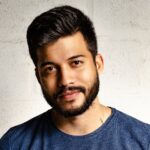 I am Garth Carter and I work at Gadget Onus. I have specialized in writing for the Hot News section, focusing on topics that are trending and highly relevant to readers. My passion is to present news stories accurately, in an engaging manner that captures the attention of my audience.