We sometimes hear that inserting a mysterious USB drive into a computer comes with the risk of infecting the machine with malware. But for a journalist in Ecuador, the consequences were even more troubling.
When Lenin Artieda received a package with USB stick Earlier this week, the journalist decided it was worth the risk of plugging it into his computer — after all, it could contain the details of a good story. But when he did, the tiny device exploded.
Artieda, who also hosts the Ecuadorian national network Ecuavisa TV, suffered injuries to his face and one hand in the blast, according to a BBC report.
It has since come to light that at least four other letters with similar devices have been sent to other media in the country, prompting the Attorney General's office to launch a terrorism investigation. Other targets escaped injury as they did not open the packaging or explode when inserted into the computer.
Early investigations by the national forensics department show that the devices were loaded with "military-grade" explosives.
The details of what the perpetrator is trying to achieve with these potentially lethal packages are not entirely clear, but officials clearly view the campaign as an attempt to intimidate journalists.
The government was quick to condemn the aggressive act, while insisting that free speech is a "right that must be respected." He added: "Any attempt to intimidate journalism and free speech is a heinous act that must be punished to the fullest extent of justice."
The BBC report notes that the city of Guayaquil, where three explosive-laden units were sent, has seen a recent surge in violence as gang-related crime and drug wars spiral out of control.
Source: Digital Trends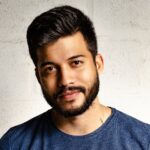 I am Garth Carter and I work at Gadget Onus. I have specialized in writing for the Hot News section, focusing on topics that are trending and highly relevant to readers. My passion is to present news stories accurately, in an engaging manner that captures the attention of my audience.