Creality, a world pioneer in 3D printing, is officially selling the FDM CR-M4 3D printer in Brazil. With a huge 450x450x470mm footprint, dual Y-axis linear rails and convenient printing method, the CR-M4 is a great product for 3D printing business owners and individual consumers to print large-scale models in one go.
Large build volume with professional-grade stability
A CR-M4 creates large models and batch print parts simultaneously with little or no post-processing. It's time to maximize your creativity and unleash your thoughts.
Many users are concerned about the quality of large models, as printing errors can occur in the process due to wobble. The CR-M4 effectively prevents this. With its dual Z-axis and two support bars, the CR-M4 forms a rigid triangle to secure the top frame. Dual Z-axis reduces base tilt and Z-swing, and each Z-axis is driven by an autonomous motor for cleaner movement. All this will ensure the quality of long models from the bottom up.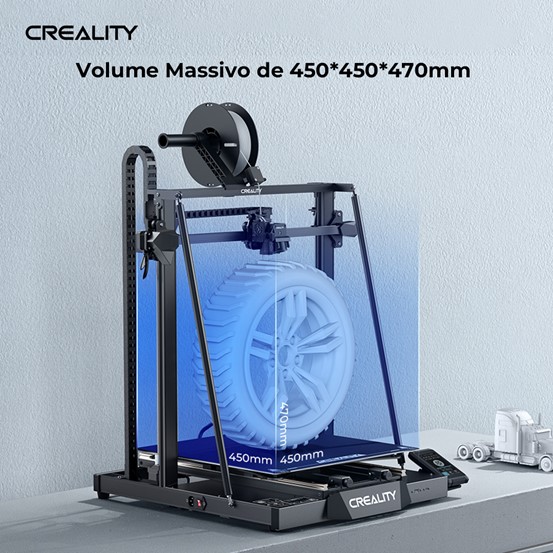 Precise and reliable Y-axis linear rails
In addition to the rigid triangular frame, the CR-M4 is also equipped with dual Y-axis linear rails to ensure the quality of the models. These rails are made of high quality steel and manufactured with CNC technology, significantly increasing the accuracy of Y-axis movement and its ability to withstand wear, washing and heavy loads.
The Y-axis is driven by a powerful, high-precision stepper motor that provides more accurate and smoother movement. Creality Lab's test result shows that the stepper motor can print stably for 720 hours (30 days).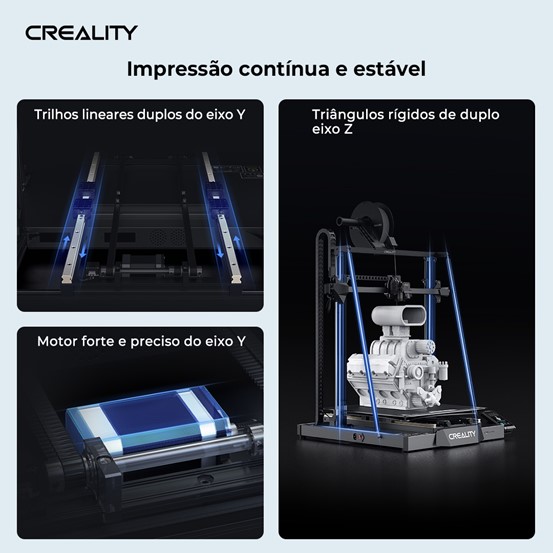 Build a printing company with multiple printer control
To provide a better printing experience, the CR-M4 can print with USB flash drive, USB-C cable and RJ45 cable. With a LAN connection, users can print from any PC on the LAN using Creality Print. With internet access, users can remotely print and monitor the printer via Creality Cloud APP or the web.
When multiple CR-M4 printers are connected to the internet, it's easy to start a 3D printed circuit for mass production. 3D printers produce the same model with a single command from Creality Print or Creality Cloud Web. While each CR-M4 can print 20 parts simultaneously, a circuit of 25 devices will print thousands of parts each week.
More creativity with 300°C printing
High temperature printing of the CR-M4 is possible thanks to the all-metal direct extruder "Sprite" developed by Creality. "Sprite" has 1:3.5 ratio twin gears, providing a strong and uniform 80N extrusion force and can print with flexible filaments such as TPU.
High flow hot tip with upgraded nozzle and 50W heater cartridge can completely melt high temperature filaments at 300°C for smooth feeding. Users can change the standard 0.4mm nozzle to 0.6mm or 0.8mm according to their requirements.
The excellent versatile printhead gives users the freedom to print with PLA, PA (nylon), heat resistant ABS, PLA-Wood, PLA-CF, flexible TPU and PETG. When it starts printing, a self-contained 4020 fan directs a strong wind to cool the newly printed section, allowing the model to set up faster with less warping or twisting.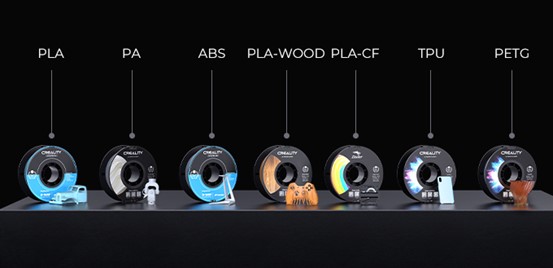 High performance build deck with 25 self-leveling points
The CR-M4 features fully automatic alignment with 25-point CR Touch and a precision Z offset of 0.05mm to quickly calibrate the distance between nozzle and build surface, allowing users to easily print a high-quality first layer.
The CR-M4 has a 4-layer build platform. PC coating provides strong grip. The foldable spring steel plate makes it easy to remove large models and will not be deformed after long time use. Magnetic base and two pins allow for quick attachment. Creality Lab's test result shows that the 470x470mm aluminum alloy platform will heat up to 60°C in 160 seconds.
Safe, stable and efficient
The CR-M4 is equipped with an 800W industrial control power supply to ensure reliable and stable printing. The power supply is dual voltage providing superior efficiency with very little thermal runaway. It can filter out voltage fluctuations and electromagnetic interference, and prevent the printer from short-circuiting, overloading, over-voltage and overheating.
User-friendly features
CR-M4's 4.3 inch color display has simple and responsive touch control, supporting pattern view and PID temperature adjustment. It will turn itself off after five minutes of inactivity and users can activate the power-saving Sleep Mode.
With a silent motherboard, the CR-M4's noise from 1 meter is controlled up to 50 decibels, equivalent to indoor speech sound. To prevent wire entanglement, the CR-M4 has a wire chain for filaments. And there are double supports for users to prepare filaments more easily.
Source: Tec Mundo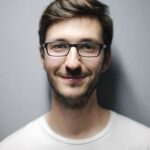 I am a passionate and hardworking journalist with an eye for detail. I specialize in the field of news reporting, and have been writing for Gadget Onus, a renowned online news site, since 2019. As the author of their Hot News section, I'm proud to be at the forefront of today's headlines and current affairs.