These include playing on Xbox, using Edge, purchasing games and apps, searching Bing, and answering surveys. Events that can earn points in Microsoft Rewards. The official program of the Redmond giant is open to anyone with a Microsoft account.
Offered for free, Rewards distributes points exchanged for rewards: Gift Cards to recharge online services, shop from Microsoft Store and partner stores, sample streaming services and much more. Donations can also be made with the accumulated points.
Want to know how it works, what needs to be done to earn points and what rewards are offered? Check out all the information about the program below!
After all, what is Microsoft Rewards?
Released in 2018 to replace Xbox Live Rewards, Microsoft Rewards is Microsoft's loyalty program. The initiative aims to encourage the use of Windows owner-provided products and services, and in return offer a number of rewards.
By performing the recommended actions, the user accumulates points to exchange for available rewards, which are updated frequently. Just as each perk has a value to use, each mission type gives a different score.
Having a Microsoft account is the basic requirement to participate in Microsoft Rewards. To start earning points, go to the program's website, log in with your credentials and confirm registration.
If you do not have an account on the platform, you can do this just before joining the program. Later, you will be able to collect points by participating in actions via computer, mobile phone or console and follow the accumulated values ​​in real time.
Check out the main ways to accumulate points
There are several ways to earn points in Microsoft Rewards, remember that you all need to be signed in to your account. Starting with the simplest, it's worth mentioning searching with Bing on a computer or mobile phone, which can yield an interesting daily score.
This task can bring even more points if searched using Edge, which offers 3 extra points every day, according to the company. Searching on Bing from the Windows search box on the taskbar of the operating system also increases the score, giving it up to 30 points per day.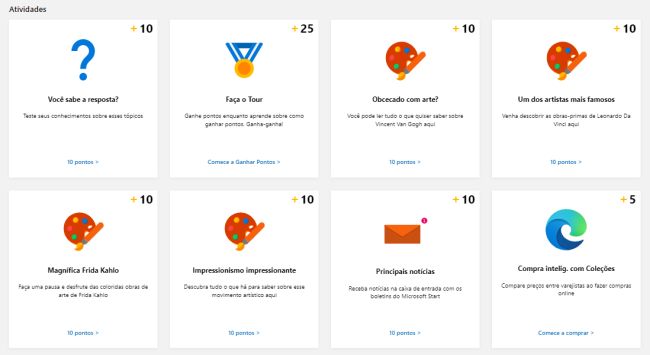 Another possibility is to respond to surveys and surveys made available by the tech giant. Offers different amounts of points depending on the complexity of the challenge. All offers and tasks are available on the program page.
Shopping in the Microsoft Store also earns you Microsoft Rewards points. In that case, it's worth buying programs, games, and gift cards, renting or purchasing movies, and subscribing to services like Microsoft 365, Xbox Live Gold, and Game Pass, among others.
How to earn points faster?
The main tip to enjoy the benefits more often is to access the program's website daily, check the quests and challenges and participate in all of them. Tracking becomes easier by installing the Microsoft Rewards extension, available in Edge and Chrome versions.
Playing on Xbox also helps you earn points faster by signing in with the same account. There are several daily, weekly and monthly missions accessed directly from the console, noting that the amount of missions and points are higher for Game Pass subscribers as well as those who reach Level 2 (500 accumulated points).
The Xbox app, which runs on Android and iOS, is another place to find challenges and daily quests to quickly collect points. Open the software and keep an eye on it by executing tasks to get even closer to enjoying the benefits offered.
What payouts or rewards are available in Microsoft Rewards?
Now that you know how the Windows owner loyalty program works, how about taking a look at the benefits offered in Microsoft Rewards? There are currently recoveries such as:
roblox digital code
Xbox gift card
Microsoft Gift Card
Xbox Game Pass Ultimate
PC Game Pass
skype credit
Spotify Premium gift card
Gift card Centaurus
Gift card iFood
Netflix gift card
Uber gift card
Donate to CARE
Donate to UNICEF
Donate to Pretalab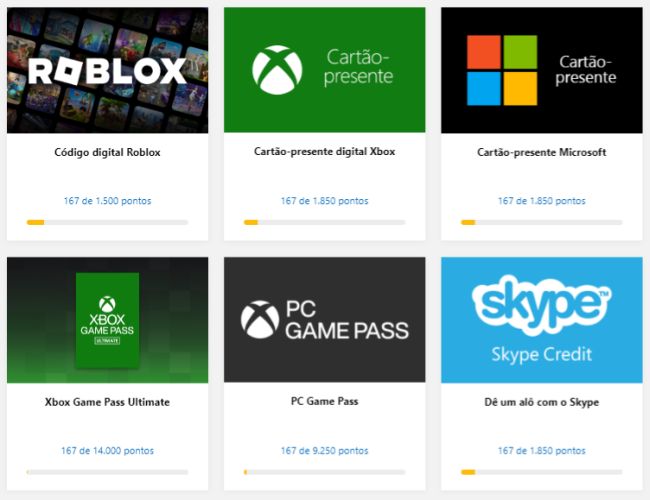 It should be noted that the list of rewards changes frequently – always check the current version. Another detail is that the exchange of points must be done on the platform itself, while collecting the necessary points for the desired benefit.
Did you like the content? So, keep an eye on it Technology World To stay on top of this and more in the universe of technology, science and entertainment!
Source: Tec Mundo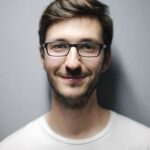 I am a passionate and hardworking journalist with an eye for detail. I specialize in the field of news reporting, and have been writing for Gadget Onus, a renowned online news site, since 2019. As the author of their Hot News section, I'm proud to be at the forefront of today's headlines and current affairs.