German photographer Boris Eldagsen turned down the award he received in the Sony World Photography Awards competition because of the photo he took. produced with artificial intelligence tools. The artist admitted that he entered the contest as the English phrase "cheeky monkey" to make fun of something serious.
The artist announced on his website that he knowingly participated in the contest in the "open creator" category. just to investigate whether this kind of competition is ready to recognize AI-generated images.. The idea behind the provocation, according to Eldagsen, is to start a worldwide debate about "what we want to accept as photographs".
According to the photographer, the award, given to the black and white photograph of two women from different generations, represents a "historical moment" in the world of photography, as it did in the past. the first time an AI image has cheated in an international competition. "How many of you knew or suspected that it was produced by artificial intelligence?" the artist asked. he asks.
What does the SWPA competition say?
talk to GuardA spokesperson for the World Photography Organization, which coordinates SWPA annually, said: The organizers already knew that Eldagsen's photo was a "co-creation" made in part with artificial intelligence resources..
On the application, the representative said the photographer stated that "after twenty years of photography, my artistic focus has shifted more towards exploring the creative possibilities of artificial intelligence generators." In addition, the "creative" category openly welcomes experimental approaches such as cyanotypes (19th century technique), radiographs, and new digital applications.
Boris Eldagsen reacted on the website by responding to these statements and after his photo was deleted from the competition website. "Dear Sony World Photography Awards, stop talking nonsense and join the discussion that really matters."

Source: Tec Mundo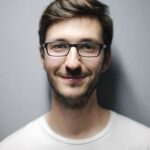 I am a passionate and hardworking journalist with an eye for detail. I specialize in the field of news reporting, and have been writing for Gadget Onus, a renowned online news site, since 2019. As the author of their Hot News section, I'm proud to be at the forefront of today's headlines and current affairs.