A financial airbag is an untouchable amount in the event of job loss or sudden large expenses. At the same time, 70% of Russians, according to studies, do not have savings for a rainy day, and those who do have enough for only three months. Financier Alexander Gamayunov and specialist of the financial market "Vyberu.ru" Irina Andrievskaya told how to form an inviolable amount and save the accumulated.
Financial education expert Alexander Gamayunov, first of all, believes that it is necessary to form a responsible attitude. The financial cushion is not called the "emergency reserve" for nothing: it cannot be spent on travel, purchases or dubious investments.
Then you need to determine the period for which it is planned to form a stock. According to the expert, the optimal period is six months: if a serious crisis suddenly arises or an unexpected event occurs, then in the first months you may feel a loss of strength and motivation. Over time, you can come to your senses, and there will be an opportunity to change the situation for the better.
Alexander Gamayunov also recommended analyzing the main spending items: comparing ordinary spending without saving anything with reduced spending (how much can be spent by cutting unnecessary expenses).
The difference between these numbers is the amount that can be set aside each month "on a pillow," and the reduced spending is the required monthly reserve. Multiplying this number by 6, you get the size of the financial cushion you need to build.
The most important thing is to save between 10 and 20% of your monthly income. Irina Andrievskaya, director of content and analysis of the financial market Vyberu.ru, says that it is quite realistic to save 5000 rubles a month or 1250 rubles a week from an income of 50 thousand rubles. It's not easy and requires strict discipline, she points out.
In his opinion, there is no standard, one-size-fits-all recipe for saving the accumulated. However, he recommended that part of the amount be transferred to a savings account. Now the yield on savings accounts has outpaced deposits, up to 10%-11% (UBRD, Gazprombank), Andriyevskaya notes.
In a savings account, your money will always be at hand. If necessary, they can be immediately transferred to the current account of the card and pay for purchases. However, if you have the determination and discipline not to touch the 'reserve', then with this savings instrument you can learn to save and receive good interest from the banks, he added.
Irina Andrievskaya is sure that savings can and should be diversified. For example, to open a dollar deposit in addition to the ruble account. According to the specialist, there are now prerequisites for its growth. In addition to good interest, up to 3.25% for a period of 91 days (Russian Standard Bank), it will be possible to earn on the exchange rate difference. In addition, banks are once again raising the rates on dollar deposits, said the specialist.
Competition for dollar deposits today is made up of yuan deposits. In the spring of 2023, the rates on the leaders of retail banking were 3.65% – 2.6% (Alfa-Bank, VTB, Dom.RF Bank); this, according to Andriyevskaya, is quite generous interest from banks, while short-term – up to 3 months.
Author:
karina pardaeva

Source: RB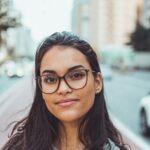 I am a professional journalist and content creator with extensive experience writing for news websites. I currently work as an author at Gadget Onus, where I specialize in covering hot news topics. My written pieces have been published on some of the biggest media outlets around the world, including The Guardian and BBC News.