Elon Musk continues his ambition to make Twitter Direct Messaging a viable alternative to WhatsApp, Facebook Messenger or Instagram. The social network, in particular, has added another feature that the most popular instant messengers have long integrated: voice notes.
The ability to send voice messages via Twitter direct messages isn't really new. The social network has been testing it in some markets for a while, but has not yet gone global. So from today, any Twitter user in Europe or the US can use this feature. simply by going to the direct messages section and clicking the button that appears next to the text field.
Twitter, yes, sets a time limit for each voice message, with maximum 140 seconds — more than Instagram, but no less than WhatsApp. Unlike both social networks, to send a voice note, just click once on the icon that appears on the screen; don't hold back
Recording ends when the maximum time has elapsed or when the stop icon is pressed. You can listen to the message before sending it. Unfortunately, Twitter doesn't have a button to play the message faster or slower.
These other features are also available on Twitter.
Twitter voice messaging isn't the only WhatsApp-like feature the social network has recently added. The platform also enables encryption in private messages, although this is exclusive to Blue users at the moment and doesn't seem to work correctly. Actually, Elon Musk himself said on twitter that we still don't trust this feature.
Twitter, on the other hand, also allows respond to messages with any other emoji; again, a feature that has been present in WhatsApp for some time now. To react to a message with an emoji, you just need to hold it down and select the "Add reaction" option. Then just select one of the available emoticons or press the side button to access the full list.
In parallel, Elon Musk's social network continues to add new exclusive features for Twitter Blue users. Among them is the possibility post videos up to two hours long; a feature that many have responded to by posting full movies.

Source: Hiper Textual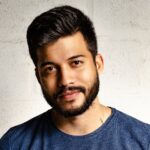 I am Garth Carter and I work at Gadget Onus. I have specialized in writing for the Hot News section, focusing on topics that are trending and highly relevant to readers. My passion is to present news stories accurately, in an engaging manner that captures the attention of my audience.