A new competitor is about to enter the foldable smartphone market: One Plus. The Chinese brand took advantage of its presence at MWC 2023 to to confirm that it plans to release its first mobile phone in the aforementioned form factor. There are few, if any, details about the device, but the firm hopes it can quickly catch on with the public.
The only specific information about the phone that was revealed during the Barcelona event is that will arrive in the second half of 2023. Despite the paucity of information, it is still noticeable that OnePlus is entering the world of foldable mobile phones, given the resurgent interest in this type of equipment.
good liu, President and COO of OnePlus, has hinted that the brand's commitment to this form factor will be essential. "Our first foldable phone will feature the fast, smooth OnePlus experience. This is a flagship phone that will draw attention not only with its industrial foldable design, but also with its mechanical technology. We wanted to launch a device that aims to take the lead in today's foldable device market," he said.
At the moment, more official news than this is not expected. OnePlus is promising to provide details on its foldable smartphone in the coming months, so this is nothing out of the ordinary. let's start to know some of its main features in dripper through social networks. After all, this is a fairly common marketing practice among the Chinese when it comes to generating anticipation for a new product launch.
What to expect from OnePlus' first foldable smartphone?
As we said before, the specifications of OnePlus' first foldable mobile phone are still a mystery. Although a week before the start of MWC 2023, rumors began to circulate about the location of said device. in a format very similar to that of the Oppo Find N2.
If this is confirmed, the OnePlus phone will join the competition in a segment that already has great representatives. The most important are without a doubt the Samsung Galaxy Z Fold 4, Xiaomi Mix Fold 2 and the aforementioned Oppo smartphone.
In fact, it is assumed that the new device may be a variation of Find N2. Which wouldn't be unreasonable given that both brands are under the umbrella of the giant BBK. Of course, there are rumors that although it will inherit the design and many features of the Oppo model, Foldable OnePlus to hit the market with a better 2K screen. It remains to be seen if this is true as the most important data from his technical sheet is starting to emerge.
Finally, it is worth mentioning that in addition to its new adventure in the world of foldable devices, OnePlus intends to develop your own connected ecosystem. The company confirmed an ambitious plan that it intends to implement in the next 3-5 years. Its idea is to offer a "fast and smooth" experience with their mobile phones, tablets, TVs, wearable devices and other products.
Source: Hiper Textual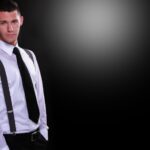 I'm Ben Stock, a highly experienced and passionate journalist with a career in the news industry spanning more than 10 years. I specialize in writing content for websites, including researching and interviewing sources to produce engaging articles. My current role is as an author at Gadget Onus, where I mainly cover the mobile section.