Xiaomi, more specifically its Redmi brand, showed off its new fast charging technology during the Mobile World Congress, which capable of reaching 300W and therefore charge a smartphone to 100% with a 4100 mAh battery in just 5 minutes. It's the fastest charger in the world right now, surpassing even Realme's claimed 240W.
Xiaomi's new 300W fast charging technology has been tested on a modified Redmi Note 12 Pro+ with a 4100mAh battery (the actual capacity of this smartphone is 5000mAh), and the results are as follows. In less than a minute, a smartphone can reach 20% battery. 50%, in exactly 2 minutes 12 seconds. 100% battery charges in just 5 minutes. On the other hand, the 210W that Redmi introduced a few months ago fully charged the larger capacity battery (4300mAh) in 9 minutes.
Xiaomi also states that the materials of the battery have been slightly modified to allow for this charging speed without significantly affecting battery life. For example, some areas where graphite was used have been replaced with carbon., which made it possible to reduce the thickness of the electrodes by 35%. The battery also has a higher charging power density as well as thin materials on the cells to help dissipate heat.
Xiaomi, on the other hand, claims that up to 50 security-related features have been added to manage, among other things, the voltage, current, or temperature of the built-in charging chips.
Xiaomi surpasses Realme and its 240W charging
Xiaomi's new 300W charging technology is far superior to what Realme has included with the Realme GT Neo 5 in China and what it is about to include in Realme GT 3 what they will announce during the Mobile World Congress in 2023. In particular, Realme is able to reach 20% in 80 seconds; 50%, after 4 minutes; And full charge takes about 10 minutes on a 4600 mAh battery.
We have to take into account, yes, that the Xiaomi charger is not on sale yet, while the Realme charger is. In addition, the battery of the Realme model is somewhat larger than that of the Redmi Note 12 Pro that Xiaomi used in its demo. In any case, the announcement of this type of news in terms of download speed is always very good news, we just have to wait for it to hit the market.
Source: Hiper Textual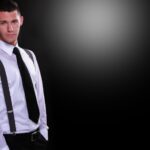 I'm Ben Stock, a highly experienced and passionate journalist with a career in the news industry spanning more than 10 years. I specialize in writing content for websites, including researching and interviewing sources to produce engaging articles. My current role is as an author at Gadget Onus, where I mainly cover the mobile section.