The United States National Aeronautics and Space Administration (NASA) plans to perform a new manned mission on the Moon's surface, which is expected to take place in mid-2024. Look for companies that are making a vehicle to transport astronauts and experimenting semi-autonomously, but similar to the Perseverance and Curiosity rovers sent to Mars.
In addition to transporting scientists, A lunar land vehicle (LTV) will be developed to collect samples from the lunar surface and perform analyzes controlled by remote operators.. The request for proposal (RFP) was published on May 26, but is available to interested companies until July 10, 2023.
Applicant companies must submit proposals based on the various specifications requested by NASA that aim to produce high-quality end products. In fact, part of the contract says that the selected companies will be responsible for the full development of LTV.
"We want to use industry knowledge and innovation combined with NASA's history of successful rover business to make the best possible surface rover for our astronaut teams and scientific researchers," said Lara Kearney, NASA's Extravehicular Activity and Human Surface Mobility program manager.
All contract details and NASA requirements are available on an official US government website.
car on the moon's surface
To conduct autonomous experiments on the lunar surface, LTV will be equipped with a robotic arm and other tools to keep the tests going even during crew breaks. Operators will be able to remotely operate the lunar rover's vehicles, even in the absence of astronauts on the Moon's surface.
Artemis II will send astronauts to orbit the Moon in 2024, but in late 2025, during the Artemis III mission, astronauts landed on the Moon for the first time in 50 years. Nevertheless, the new LTV is not expected to be used until Artemis V, which is expected to happen in mid-2029.
Anyway, NASA wants a high-quality lunar rover that makes it possible to find resources on the natural satellite's surface, so it should take some time before LTV is officially launched. No wonder NASA plans to use the Moon's resources to boost mission supplies, such as using frozen water at the Moon's south pole.
Source: Tec Mundo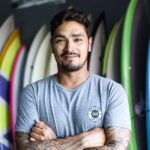 I'm Blaine Morgan, an experienced journalist and writer with over 8 years of experience in the tech industry. My expertise lies in writing about technology news and trends, covering everything from cutting-edge gadgets to emerging software developments. I've written for several leading publications including Gadget Onus where I am an author.