The Samsung Galaxy Watch 5 Pro is known for its comfortable but difficult strap to use with charging cases, in fact the Watch 5 Pro can't keep up with a charging pad in wireless charging, not even the one that Samsung gave away for free during pre-orders, but now, the company seems to be a solution in the charging base for the Galaxy Watch.
While the Watch 5 Pro's strap is comfortable and has a quick and simple mechanism, it has one major flaw: the Samsung Wireless Charger Duo is sold as a recommended match to the Watch 5 Pro, it is almost impossible to rest the watch against the charging padas if doing this, the band pushes the watch out of the pad and drops it to one side or the other.
Some users have come up with tips and tricks to keep the Watch 5 Pro on the charger, while others have turned on their 3D printer and started designing. As an official solution to Samsung's problem, the company seems to want to develop a charging station that would circumvent any problems with the band itself.
The Galaxy Watch charging case stands on a desk or table and has enough space under the charging surface to release the Watch 5 and Watch 5 Pro bands.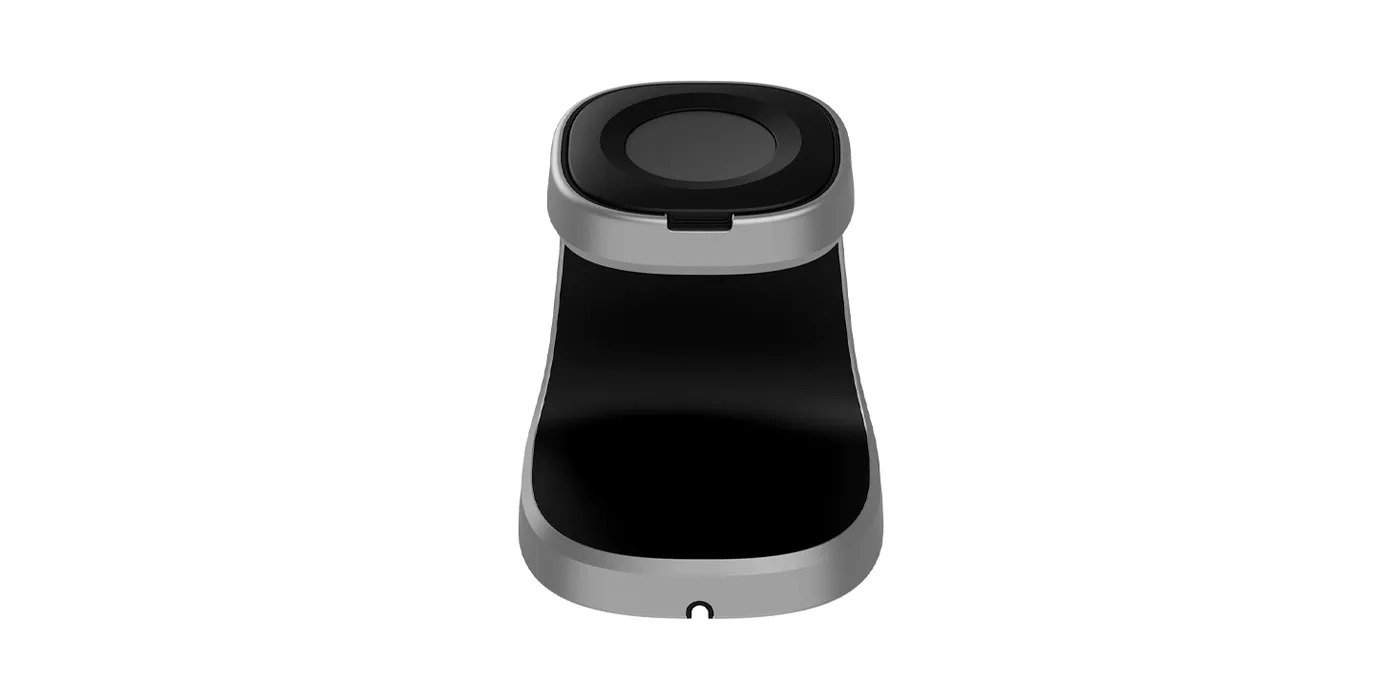 Source: Lega Nerd