Rolls-Royce, a British company that develops aircraft engines, propellers and turbines in addition to making luxury cars, announced last week that it has received funding from the UK Space Agency (UKSA) to support its research project into the production of small nuclear reactors. use on a future moon base for astronauts.
New financing of £2.9 million (just over R$18.5 million), It joins the £249,000 (R$1.6 million) published by the British agency last year. According to the press release, the new addition will enable the company to deliver the first car-sized nuclear reactor to be sent to the Moon by 2029.
The sponsorship is part of the European Space Agency's recent announcement of the Moonlight program, which plans to put a satellite constellation into lunar orbit. With £51m available for UK companies, the aim is to Enable online communication between future astronauts, rovers and science experiments.
How will Rolls-Royce's nuclear micro-reactor work?
Future Rolls-Royce nuclear reactors are being developed, described in the manufacturer's description as "relatively small and light compared to other power systems" in the company's Micro Reactor program. The aim is to provide a continuous supply of energy regardless of location, sunlight or other environmental conditions.
The funding will allow the British manufacturer to collaborate with some centers of excellence such as the universities of Oxford, Bangor, Brighton, Sheffield and the Advanced Manufacturing Research Center (AMRC). The idea is to strengthen knowledge in three key areas: the fuel used to generate heat, the method of transferring that heat, and the technology used to convert it into electricity.
The overall goal is to "create world-leading propulsion and power capability for a variety of markets and operator needs". This goes beyond the aerospace industry and can encompass both commercial and defense technologies.
Source: Tec Mundo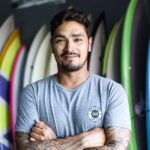 I'm Blaine Morgan, an experienced journalist and writer with over 8 years of experience in the tech industry. My expertise lies in writing about technology news and trends, covering everything from cutting-edge gadgets to emerging software developments. I've written for several leading publications including Gadget Onus where I am an author.