This text was written by a TecMundo columnist; finally learn more.
A common question for beginner exercise practitioners who predominantly weight training in the gym is, use of supplements. Practitioners who imagine that it will likely accelerate their results and are influenced by their peers believe that consumption of supplements will benefit, but does that really happen?
"What do I need to get?" It is a frequently asked question. Let's approach the subject with an evidence-based practice approach. For this, we consulted the most up-to-date scientific evidence and invited an experienced nutritionist on the subject. Alice Erwig He holds a degree in Nutrition and Physical Education, is currently a PhD candidate in Biodynamic Studies in Physical Education and Sport, and is currently a researcher. Applied Physiology Groupin USP.
Who needs dietary supplements?
According to Alice, supplements have taken off by leaps and bounds in recent years, making it a billion-dollar industry that tends to grow more and more. However, the expert says a very important piece of information should be clarified for those considering taking supplements: "First, if supplements help something, the magnitude of the effects is approximate 1% to 3 in sports performance. This is extremely valuable for high-performance athletes, but doesn't seem to make much of a difference for recreational practitioners.
Regarding whey protein, it is considered a supplement rather than a supplement in nutritional science, as it is perfectly possible to obtain the protein through food from both animal and plant sources. According to an international consensus, the daily reference protein intake for the healthy adult population is 0.8 grams per kilogram of body weight, while the needs of exercisers can range from 1.2 to 2 g/kg of body weight.
Which supplements have been scientifically proven to be effective?
When we enter the stores that sell supplements, we see a wide variety of products, what we didn't know (until now) most of them don't work. Today we can count on our fingers the number of supplements whose effects are well supported scientifically. Detail: one-handed.
"According to the American College of Sports Medicine, there are very few (very few!) supplements that have proven their effectiveness. These include: creatine (as an intramuscular energy supplier), caffeine (stimulant), sodium bicarbonate and beta-alanine (acid buffers) and nitrate (vasodilator)", according to Alice.
Which supplements have not been scientifically proven to be effective?
Regarding supplements that have not been scientifically proven to be effective, the nutritionist provides the following analysis: "Out of over 400,000 types of supplements, only five are effective, while the others (those that are constantly tested) are ineffective or have no significant difference. As for those who don't, then don't waste your money."
A famous example is BCAA, the branched-chain amino acids, which are one of the most overrated supplements because their effects are not well recognized in science. In this case, consumption by supplementation is not correct, as amino acids (leucine, isoleucine and valine) can be obtained from protein sources. Maybe that's why in many cases this product comes as a free gift when purchasing other supplements.
Alice also points out that as nutrition is constantly evolving, we may soon have another supplement with proven efficacy, but don't believe any news. He still advises the exercise practitioner: read articles that include positions from government agencies, articles that include research conducted in large populations, and have good methodology. For example, glutamine is great! But it's great for critically ill inpatients, not for healing a healthy person's gut.
Keep in mind that science unfortunately lags behind the supplement industry as new products are released and only then the scientific community has independently tested their safety and effectiveness. Be wary of products that promise miraculous results. This is very important if you are interested in taking supplements but want to improve your diet above all else. Consult a nutritionist.
fabio dominski He holds a PhD in Human Movement Sciences and a degree in Physical Education from Santa Catarina State University (UDESC). He is a university professor and researcher at the Sport and Exercise Psychology Laboratory (LAPE/CEFID/UDESC). He is the author of Physical Exercise and Science – Facts and Myths and presents the Physical Exercise and Science program on UDESC Joinvile radio (91.9 FM); The show is also available as a podcast on Spotify.
Source: Tec Mundo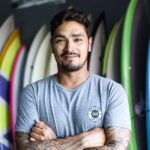 I'm Blaine Morgan, an experienced journalist and writer with over 8 years of experience in the tech industry. My expertise lies in writing about technology news and trends, covering everything from cutting-edge gadgets to emerging software developments. I've written for several leading publications including Gadget Onus where I am an author.