Researchers at North Carolina State University in the United States new wearable sensor that can monitor plant health in real timedetects diseases caused by viruses and fungi. Technology can also identify other problems that threaten the existence of plants.
The "glue", announced last week, applied directly to leaves, updates a previous version of the mechanism that alerts about diseases by monitoring volatile organic compounds (VOCs) emitted by plants. He took new wearable sensors to detect specific pathogenic infections and environmental stressors.
According to the study, the adhesive can measure temperature, ambient humidity, and moisture exhaled by the leaf, as well as detect viral and fungal diseases. It is small, 30mm long, made of flexible material and contains sensors and electrodes based on silver nanowires and sends data over a wireless network.
The product is applied on the underside of the leaf, where the number of stomata is the highest, with pores that allow the plant to "breathe" better, and it shows promise. In initial tests, a team from an American university used the device on tomatoes grown in greenhouses, a crop more susceptible to the action of different pathogens.
fast action
In the study, tomato plants were exposed to three types of infectious agents in addition to abiotic stresses—lack of light, excess water, high salt concentration in the water, and drought conditions. Tomato blight virus (TSWV) infection that takes 10 to 14 days to show physical symptoms discovered by technology in just four days.
The system, which includes the AI ​​engine, needs to be tested outside the greenhouse to verify that it works under real conditions. The authors are seeking partners from industry and agriculture for the next steps of the research.
Source: Tec Mundo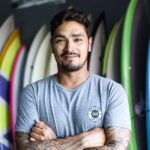 I'm Blaine Morgan, an experienced journalist and writer with over 8 years of experience in the tech industry. My expertise lies in writing about technology news and trends, covering everything from cutting-edge gadgets to emerging software developments. I've written for several leading publications including Gadget Onus where I am an author.