The United States is set to give a major boost to the electrification of its fleet by announcing a proposal for new federal vehicle emissions standards. The Joe Biden administration intends to suppress reduce carbon emissions by 56% by 2032 and accelerate the transition to electric vehicles.
The proposal of the White House and the US Environmental Protection Agency (EPA) is divided into two parts. On the one hand, with new standards for passenger cars and medium-sized vehicles, and on the other hand, for heavy vehicles (trucks, buses, etc.).
In the case of passenger cars, the new proposal is based on emission standards already set for models from 2023 to 2026. However, it proposes to take advantage of clean technologies for further pollution reduction on models from 2027 onwards. Thus, it is also intended to accelerate the mass adoption of electric vehicles.
"The proposed new emission standards for passenger, medium and heavy duty vehicles for 2027 and beyond will significantly reduce pollution, with significant public health benefits, especially in communities that bear the greatest burden of poor air quality. At the same time, the Proposed Standards will reduce maintenance costs and provide significant fuel savings for drivers and truck operators," the agency said in a statement.
The proposal to reduce vehicle emissions aims to eliminate almost 10,000 million tons of carbon dioxide by 2055. For electric vehicles, the EPA predicts that the new measures will have an immediate impact on the market. Specifically, by 2032, they are expected to account for 67% of new passenger car sales and 46% of midsize car sales..
The US wants to accelerate the introduction of electric vehicles
Compliance with the new vehicle emission standards will require a major effort on the part of automakers. After all, the US government now claims that the sale of electric vehicles make a dramatic leap in the next 9 years.
Keep in mind that in 2022, only 5.8% of cars sold in the US were electric. It is estimated that in order to reach 67% of new passenger car sales in 2032, at least 60% of car production will need to be electric models by 2030.
Without a doubt, this will be a difficult scenario for the industry. Let's not forget that in 2021, Joe Biden himself set a goal that 50% of new cars built by 2030 would be electric or plug-in hybrids. Manufacturer approved proposal. It can be seen that Washington believes that this position is no longer enough to combat climate change and accelerate the transition to electric mobility.
"By proposing the most ambitious pollution standards for cars and trucks, we are delivering on the Biden-Harris administration's promise to protect people and the planet by delivering critical reductions in hazardous air and climate pollution and delivering economic benefits. family expenses.

Michael S. Regan, administrator of the Environmental Protection Agency.
As we have already mentioned, the new proposal is not only aimed at supporting the transition to electric vehicles. Plans for the electrification of heavy vehicles are also very ambitious. According to the EPA, by 2032 it will be possible to make half of those designed for professional use – such as school buses and garbage trucks – electric.
Unlike Europe, In the US, the ban on the sale of cars with internal combustion engines has not yet been lifted. However, from the White House, they are already analyzing the possibility of introducing new emission reductions starting in 2035. It remains to be seen how both the oil and auto sectors, two of the strongest in North America, will react.
Source: Hiper Textual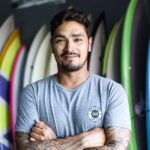 I'm Blaine Morgan, an experienced journalist and writer with over 8 years of experience in the tech industry. My expertise lies in writing about technology news and trends, covering everything from cutting-edge gadgets to emerging software developments. I've written for several leading publications including Gadget Onus where I am an author.