Next-gen AirPods will include health sensors
According to the information published by Mark Gurman, the next accessory that will benefit hearing health will be AirPods.
Apple's goal, for a number of years, create devices that help the user lead a healthy life and you can watch through them. One of the products created to listen to music in a different way can go beyond just listening to content. AirPods may include hearing health features for years to come According to Mark Gurman.
AirPods
What to do if only one AirPod works?
How to reset AirPods
Connect AirPods to PS4
Why are AirPods falling off?
Connect AirPods to Windows 11 PC
Which AirPods to buy
Recognizing fake AirPods
A health tool continues to appear in AirPods in the coming years
According to information published in the Power On newsletter, Mark Gurman claimed that Apple will add a feature to AirPods to obtain hearing data. users
Currently there are functions such as "Live listening" to direct attention to a person who is speaking but cannot be heard due to outside noise. There's also "Speech Acceleration," a boost for people with hearing problems who can use AirPods Pro to hear better.
These functions have not yet been approved by the FDA. and they are also not approved to be considered a hearing aid replacement. Apple's challenge is that its AirPods take full charge of such functions and guiding them to their own health toolsbecomes official with the necessary permits and certificates.
Ming-Chi Kuo is also confident in the AirPods' health monitoring capabilities
According to Apple analyst Ming-Chi Kuo, Apple is very focused on adding biometric features to AirPods. It fully aligns with patent applications for a headphone-based fitness monitoring system.
What will AirPods be able to monitor in the future? from temperature, heart rate, perspiration levels and other factors through skin contact and motion sensors. All this huge amount of data AirPods can collect will make them a more attractive device that no longer serves solely for listening to content.
The data is saved in the Health app and possibly linked to the Apple Watch.. The sensors that the latest generations of Apple smartwatches are already enjoying, combined with the health-dedicated AirPods of the future, will make a great duo that competitors can expect to emulate.
Given the obvious technology AirPods might contain, they could become increasingly expensive. We are sure that future generations will have different versions.: traditional AirPods that can only work for what a user wants, namely by listening to content. and those with hearing problems or I just want to measure about their current state of health, regardless of whether they suffer from any disease.
Source: i Padizate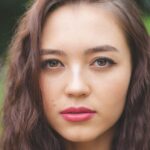 I am Mary White, a news website author and a writer at Gadget Onus with an extensive experience in the world of wearables. I am passionate about discovering the latest technology trends and writing engaging content to keep readers informed.