7 apps to watch anime on iPhone
Do you like anime? Here are 7 apps to watch anime on your mobile that you can't miss.
In Apps by Willennys Martínez
this anime they are a traditional animation style from Japan gradually won the love of people all over the world.
Apps
iPhone Apps
iPad Apps
take note iPad
iPhone app lock
Apps to edit videos
Best apps for watching TV
Best apps to watch football
And for nothing less, they open the doors to a new culture, challenge your creativity and inspire you for the future.
So no wonder you want watch episodes from any platform. However, this time you will know Best apps to watch anime on iPhone.
Best apps to watch anime on your iOS mobile
crispy roll
MyAniList
Netflix
Anime + Manga
AnimeX: Anime on Titan
Amazon Prime Video
Next Anime Episode
You can see below best apps to watch anime in HD quality from iPhone or iPad. They come in different languages, with subtitles, and parallel releases to Japan.
crispy roll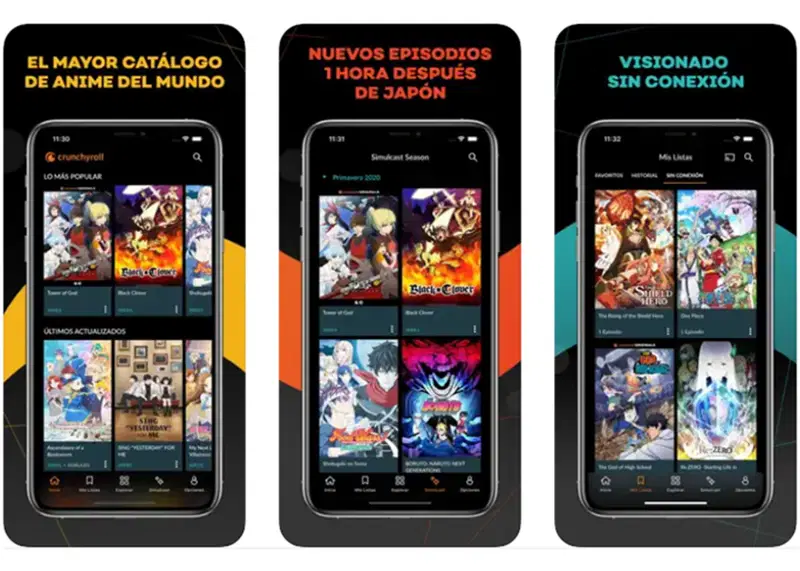 Synonymous for consuming anime content on mobile crispy roll.
As an extremely popular app, with a modern, optimized and minimalist interface, you will be able to see new episodes with clear Spanish subtitles 1 hour after its premiere in Japan. As expected, it has an extensive catalog of anime, from the most popular to the lesser known.
MyAniList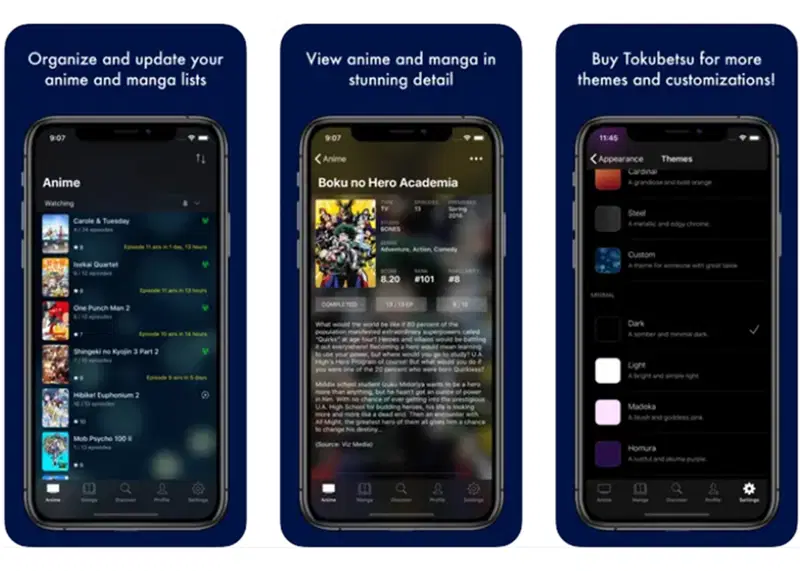 It's very common to see different animes a week, at least 2 episodes a day, maybe it's a bit difficult to follow the watched episodes, especially if you usually watch a lot of anime a week, a solution to follow the episodes, seasons viewed and manga read the application MyAniList
This app has one of the largest databases of anime and manga titles, you'll just have to sign up for the app and add each title of the anime you watch and the manga you read and just scroll. Viewed on the right to mark the episode. In the app you can also follow the latest news from the world of anime and geeks.
Netflix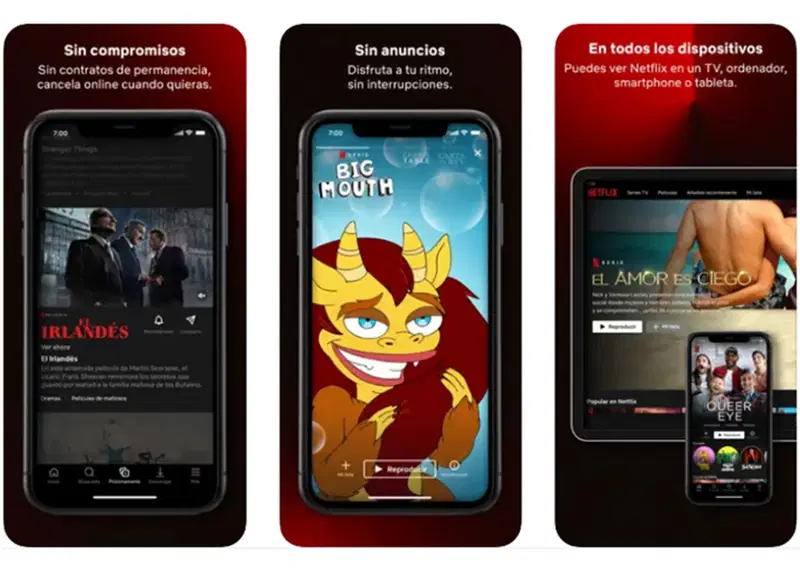 It's no secret to anyone that one of the most popular streaming platforms is Netflix, and an extensive and comprehensive catalog of anime cannot be missing. In this app you can find a wide range of anime from the best known to the latest, get it in the best quality in its original language and with Spanish subtitles, even with Spanish audio.
As it is known, Netflix has one of the best interfaces, extremely intuitive, fast, with ideal options to have the best audio-visual experience. Like other movies and TV shows, you can download episodes of your favorite anime and watch them anywhere without being connected to the internet.
Anime + Manga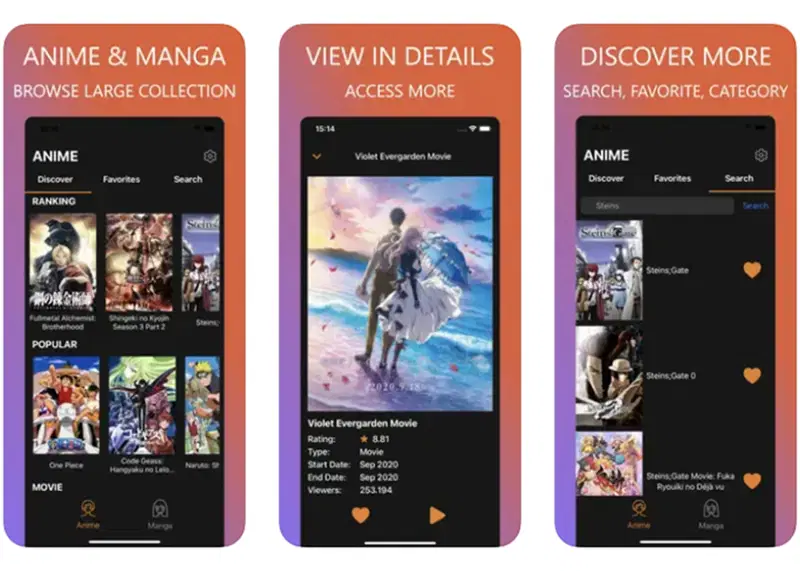 There is an argument with the app that manga consumers say it's better than anime. Anime + Manga You can have the best of both worlds in the same place. The application integrates with a large number of manga, many of which are in full color, you can also enjoy classic anime in excellent quality and with different subtitles.
The interface offered by the application is quite modest, intuitive and minimalist. When selecting a particular anime, you will be able to see relevant information such as the number of seasons, episodes, start date, ending record, and community ratings.
AnimeX: Anime on Titan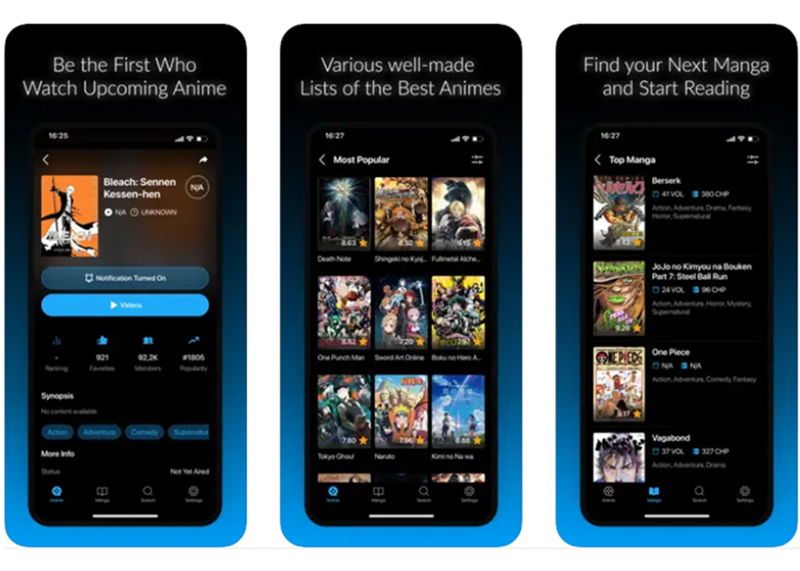 One of the best options to enjoy the best anime and command in the same place is the app. AnimeX: Anime on Titan. In the app you can find the most popular and latest anime as well as the most popular manga worldwide, obviously these manga are translated into Spanish. You will be able to learn more detailed and interesting information about your favorite anime such as writers, voice actors, producers, similar anime and more.
With its responsive interface, it can be used on both iPads and iPhones, making the most of the device's space. You can join the community AnimeX and share ideas, theories, knowledge, discover new animations, make friends. One of the functions most liked by its users is the possibility to follow your favorite anime, what it will do is to notify you with a push message that there is a new episode.
Amazon Prime Video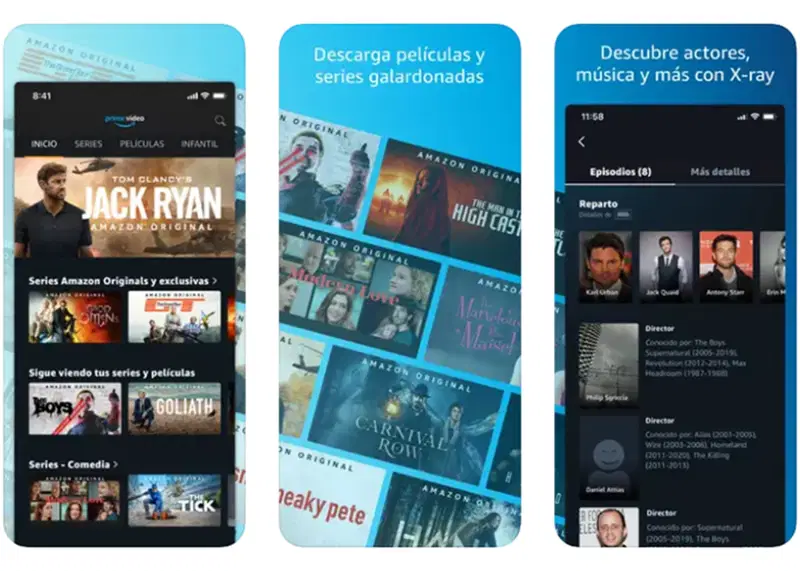 Amazon Prime Video It is gaining ground as one of the best options for watching streaming content, its catalog is growing steadily, showing series and movies in incredible visual quality, as expected there is a dedicated anime section where you can enjoy the best titles as well as the best ones. in TV shows and movies.
You won't have any download limits, you can download all the episodes to your mobile device in the best quality and watch them whenever you want without being connected to the internet. No matter if you leave the level in the middle, you can come back whenever you want and it will continue playing where you left off.
Next Anime Episode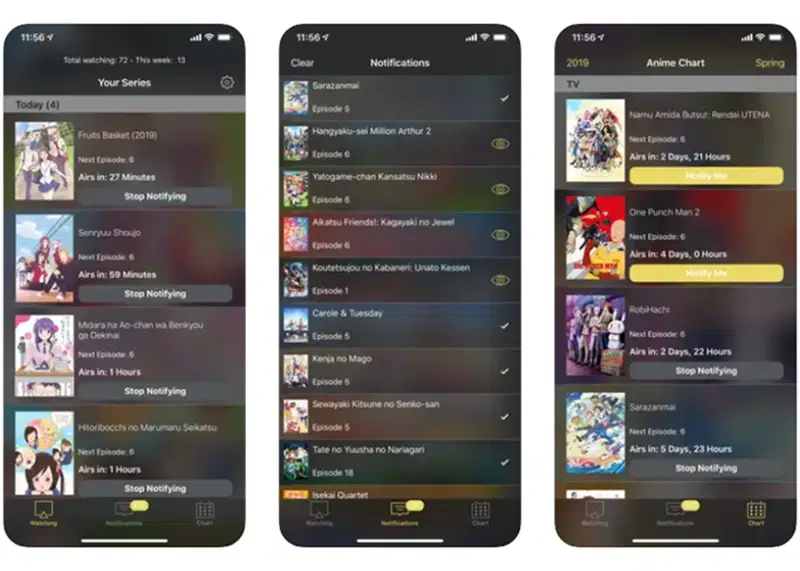 One of the best ways to keep track of anime you find while watching is through the app. Next Anime Episode. This app has become quite popular as it has a direct link to the premieres in Japan which means it will instantly notify you when the episode airs in the rising sun city.
The appearance of the application is quite modern, with a sober design, where the most colorful will be anime thumbnails. With a simple swipe to the right, you can mark the episodes you've seen as well as the seasons.
Source: i Padizate

I am Bret Jackson, a professional journalist and author for Gadget Onus, where I specialize in writing about the gaming industry. With over 6 years of experience in my field, I have built up an extensive portfolio that ranges from reviews to interviews with top figures within the industry. My work has been featured on various news sites, providing readers with insightful analysis regarding the current state of gaming culture.