There are currently fears in Hawaii about the eruption of the Kilauea volcano.which broke out this Wednesday, June 7th. According to the US Geological Survey (USGS), the phenomenon occurs in the Halemaumau crater, located in the Volcanoes National Park.
Local authorities have declared a red alertwhile monitoring activities are supported by large lava flows flowing from the volcano.
The USGS has made a live stream available to the general public to follow the Kilauea eruption.
Before issuing an eruption warning, the observatory said increased seismic activity and changes in ground deformation patterns at the summit began late Tuesday evening, indicating magma moving underground.
All activities take place in a closed area Hawaii Volcanoes National Parkon the Big Island of Hawaii.
In a Twitter post, the Hawaiian Emergency Management Agency indicated that currently there is no indication that communities are threatened by the Kilauea eruption.
However, the agency warned of "very light ashfall" in the cities of Puna, Kau and South Kona on the island of Hawaii. According to the agency, "volcanic gas, ash and glass can cause or exacerbate breathing problems and irritate the eyes," so the public was advised to stay at home and, if they go outside, wear protective masks.
Source: Digital Trends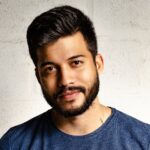 I am Garth Carter and I work at Gadget Onus. I have specialized in writing for the Hot News section, focusing on topics that are trending and highly relevant to readers. My passion is to present news stories accurately, in an engaging manner that captures the attention of my audience.