tension between Reddit's administration and its huge community reaching increasingly alarming levels. The platform, let's remember, now charges sky-high numbers for using its API, leaving third-party tools and clients almost unusable. Thousands of communities became private, and others even considered disappearing entirely. Reddit is starting to whitewash this situation, but his behavior is still shameful.
According to a message received edge, Reddit is reaching out to lower-level moderators to see if they're willing to let their superiors know for their community to reopen..
Yes, you read that right, they are trying to convince them to betray the ideals of the communities so that everything returns to "normal". Anyone who chooses to accept Reddit's offer must submit a takedown request to an upstream moderator.
"If there are mods willing to work on opening up this community, we are willing to work with you to process the request to remove top mods or reorder the mod team. Our goal is to work with the existing mod team to find a way. go ahead and make sure your subreddit is accessible to the community that calls it home. If you can't or don't want to reopen and support the community, please let us know."

Reddit.
Another point that also raises concerns is that this practice, in addition to accelerating the reopening of the community supporting the protest, you can help Reddit find the mods responsible for the temporary shutdown. In fact, the platform itself indicates that some of them may break the rules, for this reason they will be subject to various sanctions. Easiest: revoke your community moderator credentials.
Reddit states that it cannot intentionally open communities, but it can take action against mods that do not comply with its usage policy.
If the case should arise where the community loses a significant portion of its moderators, either by choice or because they committed infractions, Reddit stands ready to support the community in finding replace mods. Their goal is for the subreddits participating in the demo to resume their activities in the best possible conditions.
All this fuss is in stark contrast to recent statements by Steve Huffman, CEO of Reddit. The manager commented in the same media outlet that he had no problem with the ongoing protest. He played it down and said it would pass.
However, the message these moderators received suggests otherwise. Without a doubt boycott causes traffic to drop and therefore in ad revenue, Reddit's main economic backbone.
Large communities such as r/Apple – one of the first to oppose API changes due to the Apollo shutdown – or /Funny, have resumed their activities. The perpetrators said they would rather return of their own free will than witness a possible rediscovery by force.
The platform, for its part, said it did not threaten anyone. "We don't work like that. Pressure on people is not our goal."— said the representative of Reddit.
Source: Hiper Textual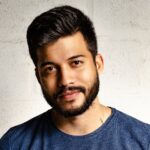 I am Garth Carter and I work at Gadget Onus. I have specialized in writing for the Hot News section, focusing on topics that are trending and highly relevant to readers. My passion is to present news stories accurately, in an engaging manner that captures the attention of my audience.