With July 4th approaching, barbecues are sure to be lit in almost every home in the United States, and ketchup will be the main condiment for meats and sausages.
Taking advantage of this circumstance, pepsi will release its own ingredient: colacup, which is basically ketchup mixed with the most famous soda after Coca-Cola.
Pepsi has partnered with the Culinary Institute of America (CIA) Consulting to create a condiment that the beverage maker says is perfect for hot dogs.
Pepsi has long been a part of American culture, and its fresh, refreshing taste has been a favorite drink for generations of Americans. We always knew that hot dogs taste better with Pepsi, and now the experts think so too," Jenny Danzi, Pepsi TM Senior Manager, said in a press release.
"We invented Pepsi Colachup to highlight how well hot dogs and Pepsi go together, an uncompromisingly delicious creation that pairs seasoning perfectly with the best hot dog drink to deliver a unified taste experience," he added.
"The concept is simple and creative. Pepsi's distinctive flavors and vibrant citrus blend enhance the ketchup's bright, tart characteristics while offsetting the hot dog's smokiness," said David Kamen, director of customer experience at CIA Consulting. "It's a whole new way to enjoy two American classics!"
Reactions in social networks did not wait:
Source: Digital Trends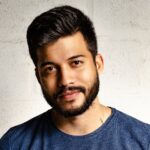 I am Garth Carter and I work at Gadget Onus. I have specialized in writing for the Hot News section, focusing on topics that are trending and highly relevant to readers. My passion is to present news stories accurately, in an engaging manner that captures the attention of my audience.