Sergey Brin, co-founder and former CEO of Google, returned to the routine of working at the company a few years ago, which was no longer part of his reality.
according to the newspaper The Wall Street GazetteThe businessman is one of the main players in the company's plans regarding artificial intelligence (AI), specifically the Gemini language model.
Brin visits the company's headquarters in Mountain View, California. "Three to four times a week" meet researchers and attend meetings according to publication. His interest in the subject has grown since last year, including engaging in hiring employees to participate in technical discussions on topics like learning curves and support expert teams.
Both Brin and Google's other co-founder, Larry Page, resigned from executive positions in 2019 after serving at the company since its founding as an internet search engine project in 1998.
Race against time (and opponents)
Gemini is a corporate project with DeepMind, which is owned by the holding and is responsible for the development of systems such as the world champion of the Go board game.
This new language model is still in production. but you can get a commercial version by the end of 2023. The idea is to not allow competitors to distance themselves from industry launch platforms and in the future move already established names like ChatGPT away from OpenAI.
Google has the Bard chatbot as its main project for now, which includes artificial intelligence, but has begun to incorporate content creation into other company platforms such as Google Meet calls and video conferencing.
Source: Tec Mundo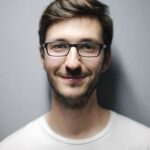 I am a passionate and hardworking journalist with an eye for detail. I specialize in the field of news reporting, and have been writing for Gadget Onus, a renowned online news site, since 2019. As the author of their Hot News section, I'm proud to be at the forefront of today's headlines and current affairs.