Duolingo is diversifying its online learning offering as math and music classes are now being added in addition to classical language teaching.
In the promotional video, Duolingo shows off the first official images of the product, showing that the updated app will offer mini-tutorials, interactive exercises, and allow users to improve their skills. For music, the Duolingo app code included images of piano and drum keys, as well as lines of code that referenced, among other things, music sessions, songs, and music module reviews.
While Duolingo did not reveal all the details of the new music product, it did note that the new app will contain "hundreds" of lessons and over 200 "fun and familiar tunes". The app will also take advantage of Duolingo's gamified learning and interactive exercises where users learn by doing.
The company suggested that his decision to pursue music was influenced by the need for music education in the US. In fact, more than 3.6 million students don't have access to music education, and private lessons can cost up to $400 per lesson, Duolingo reports.
In addition, studies have shown that studying music helps develop other skills such as reading, speaking, listening and math, Duolingo noted.
Source: Digital Trends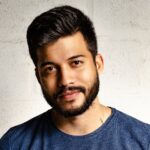 I am Garth Carter and I work at Gadget Onus. I have specialized in writing for the Hot News section, focusing on topics that are trending and highly relevant to readers. My passion is to present news stories accurately, in an engaging manner that captures the attention of my audience.