One of best airports in the world and one of the most modern, Singapore's Changi, couldn't ask for more. passport to its passengers, since from now on it will use biometric data.
"Singapore will be one of the first countries in the world to introduce automated immigration processing without passports," Communications Minister Josephine Teo said during Parliament's session on Monday, September 18, which included several changes to the country's immigration law.
Biometric technology, along with facial recognition software, is already being used to some extent at Changi Airport at automated immigration checkpoint lanes.
But the upcoming changes will "reduce the need for passengers to repeatedly present their travel documents at touchpoints and provide a smoother and more convenient processing experience," Teo said.
Biometrics will be used to create a "single authentication token" that will be used at multiple automated touchpoints, from baggage drop to immigration processing and boarding, eliminating the need for physical travel documents such as boarding passes and passports.
Changi Airport forecasts a return to pre-pandemic levels of air and passenger traffic and hopes a future biometric system will help smooth out passenger traffic.
"Our immigration systems must be able to effectively manage this large and growing influx of travelers and provide a positive customs clearance experience while ensuring our safety," Teo said.
Source: Digital Trends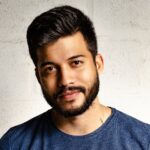 I am Garth Carter and I work at Gadget Onus. I have specialized in writing for the Hot News section, focusing on topics that are trending and highly relevant to readers. My passion is to present news stories accurately, in an engaging manner that captures the attention of my audience.