The cartoon claims that Boomers are all those born after World War II and who are in their early 60s, although the meme here recognizes anyone who might be considered old, out of touch, or weak on technology. From my side, generation Z These are those who were born in the late 90s and 2000s and are children of the Internet and social networks.
And contrary to what you might think, this latest generation is more susceptible to online scams than their grandparents.
A Deloitte survey shows that Gen Z Americans are three times more likely to fall victim to online scams than Boomers (16 percent and 5 percent, respectively). Compared to Boomers, Gen Z were also twice as likely to have their social media accounts hacked (17 percent vs. 8 percent). Fourteen percent of Gen Z surveyed said their location information had been misused, more than any other generation. The cost of falling for such scams can also rise for younger people: Social Catfish's 2023 Online Fraud Report found that online scam victims under 20 lost an estimated $8.2 million in 2017. They lost $210 million in 2022.
"People who are digital natives, for the most part, are aware of these things," says Scott Debb, an assistant professor of psychology at Norfolk State University who has studied the cybersecurity habits of young Americans. In a 2020 study published in the journal International Journal of Cybersecurity, Intelligence and CybercrimeDebb and a team of researchers compared the self-reported online safety behavior of Millennials with that of Generation Z, two generations of "digital natives." While Gen Z is knowledgeable about online security, they are less adept than millennials at implementing many cybersecurity best practices in their lives.
As Gen Z relies more on technology, on more devices and in more aspects of their lives, they may be more likely to encounter a fake email or dubious store, says Tanneasha Gordon, a director at Deloitte who oversees the company's data and digital trust. business. Young people are more comfortable meeting people online, so they may, for example, become the target of romance scams.
"They shop online a lot," Gordon said, "and there are so many scam websites and e-commerce platforms that literally cater to them that they get kicked off the social networks they're on because of fraudulent advertising." Phishing emails are also common, he said. And while a more digitally savvy person might not fall for a copy-and-paste scam filled with typos, there are many more sophisticated and personalized scams out there. Finally, Gordon added, young people often experience social media phishing and account hacking.
Source: Digital Trends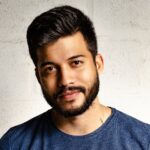 I am Garth Carter and I work at Gadget Onus. I have specialized in writing for the Hot News section, focusing on topics that are trending and highly relevant to readers. My passion is to present news stories accurately, in an engaging manner that captures the attention of my audience.