Although faxes are becoming increasingly obsolete, it is sometimes still necessary to send such a document to complete transactions (especially when it comes to government agencies). Of course you don't have a machine for this at home and you don't want to look for one in every corner. Fortunately, gmail allows you to achieve this.
It's important to know that the Google service we're talking about doesn't provide this facility by default, but to be able to easily send faxes from Gmail and without having to pay a euro cent. This is the magic of the Internet, some might say. The truth is, what we're going to explain to you can save your life at times.
How to send a fax using Gmail?
Obviously, the first thing you need to do is get the little app you need to install so that Gmail can be used like a fax machine. As long as you open the web version of the mail client and have access Google Workspace Marketplace, on the right side of the screen -bottom- you will see an icon with a "+" symbol. Use it regularly.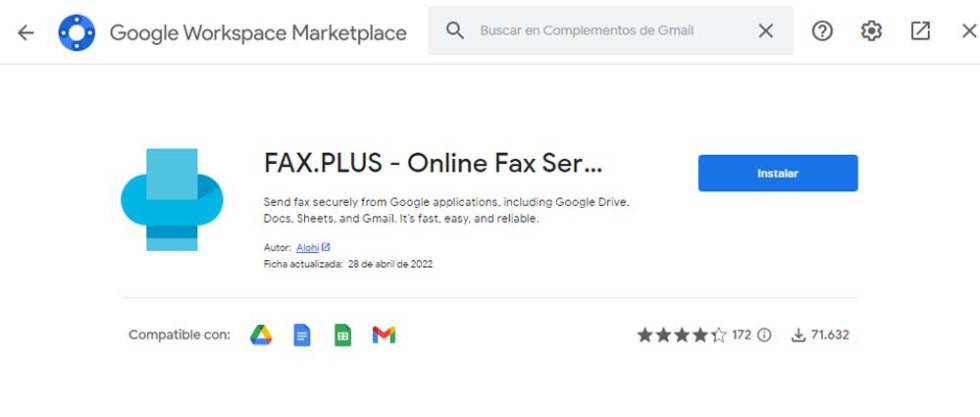 In the window that appears, you need to type in the search bar. FAX.PLUS. This is the plugin we recommend to use because of its good performance, but others are also a good choice. Now use the blue button named Upload to add it to Gmail features.
You will now see a new blue icon in the sidebar; this is the icon you should use to manage everything with the new app you installed. Click on it to start using it.
Steps to submit with the plugin installed
When the application opens, you will see a long window appear with a box in which you need to enter the target number in the field on the right, and then click on the button called. NewFax. Click on it and you will see the same box appear as for sending an email; this will be where you need to type the text to be sent.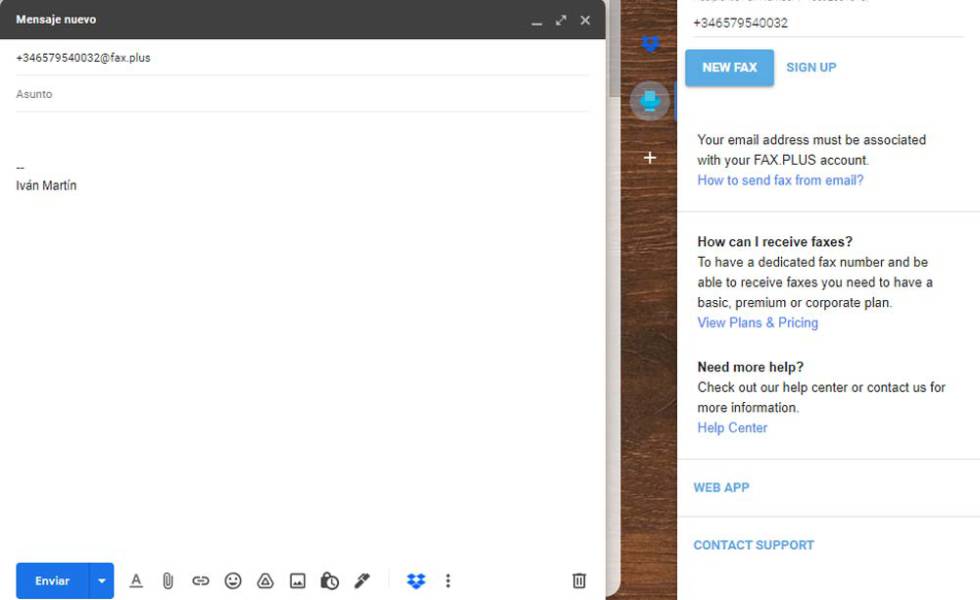 If you want to include a document In fax to send from Gmail, you have to add it like this: attached (The app does the rest while converting). When everything is ready, just click. To send and automatically this is done without further effort. The truth is that everything is really simple and effective, because while testing it we found that there were no errors. And all this is crowned with being completely free. Ideal, isn't it?
Source: Cincodias Elpais