this Google released its new interface Gmail, but you can disable it manually for now. The revamped layout is part of the platform services integration strategy. Google Workspaceand streamlines many key elements, making them more accessible.
Some of the most notable changes are, Google Chat and Google Meets From the Gmail browsing zone. In the old interface these elements were placed under the labels and different mailboxes.
Organized and less dirty interface
The list of changes includes:
Show/hide main menu
Main menu
New notification bubble
foldable panel
main window
status indicator
side panel
Show/hide side panel
One of the first benefits of the new interface is that it lets you switch between different products without having to open new tabs or windows. All items are integrated into the system. Gmailsimilar to the web version Microsoft Teamsconsumes less resources.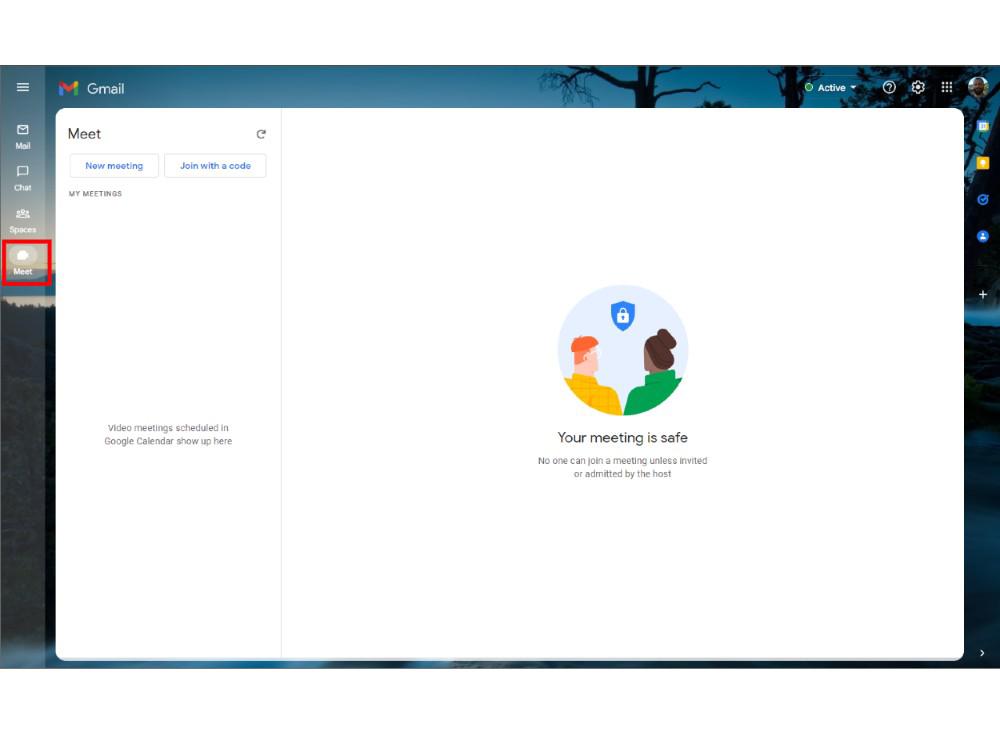 This makes it easy to navigate between inboxes, meetings, conversations, and productivity apps like: Google Calendar or Google Keep. By clicking the button "+It's still possible to pin extensions from other integrators like " Trello or loose.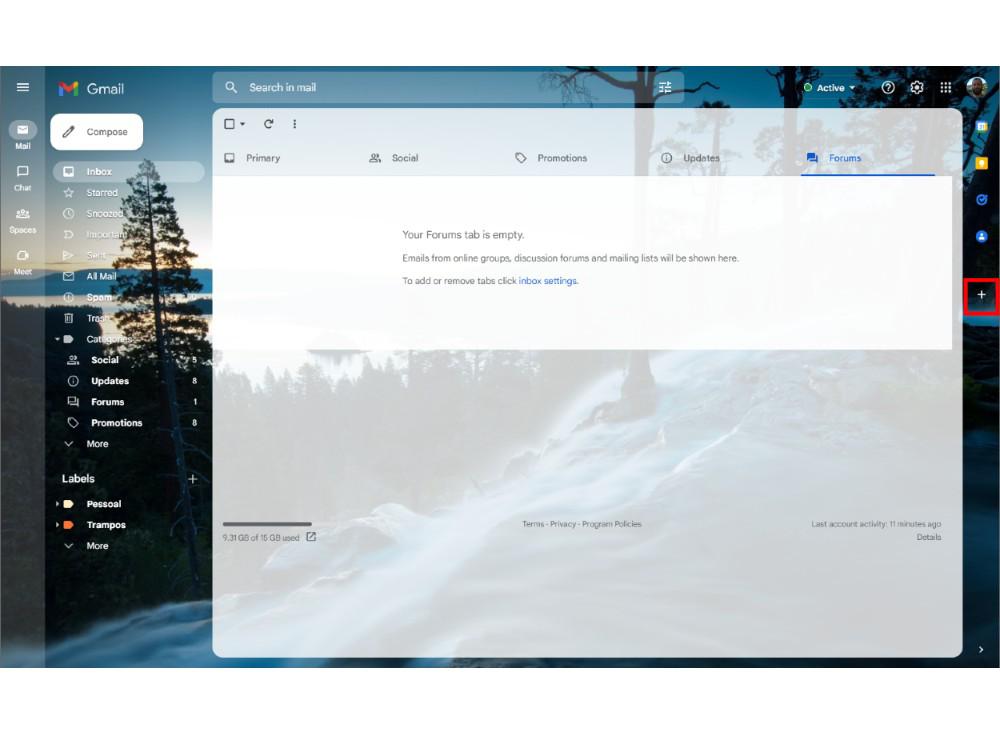 How to revert to old Gmail layout?
For those who are not yet ready to adopt the new interface, it is still possible to undo the changes, but it is worth remembering that they will eventually become the standard. Just follow the simple steps:
In the upper right corner, click settings. Inside "quick SettingsClick ", Return to original Gmail view: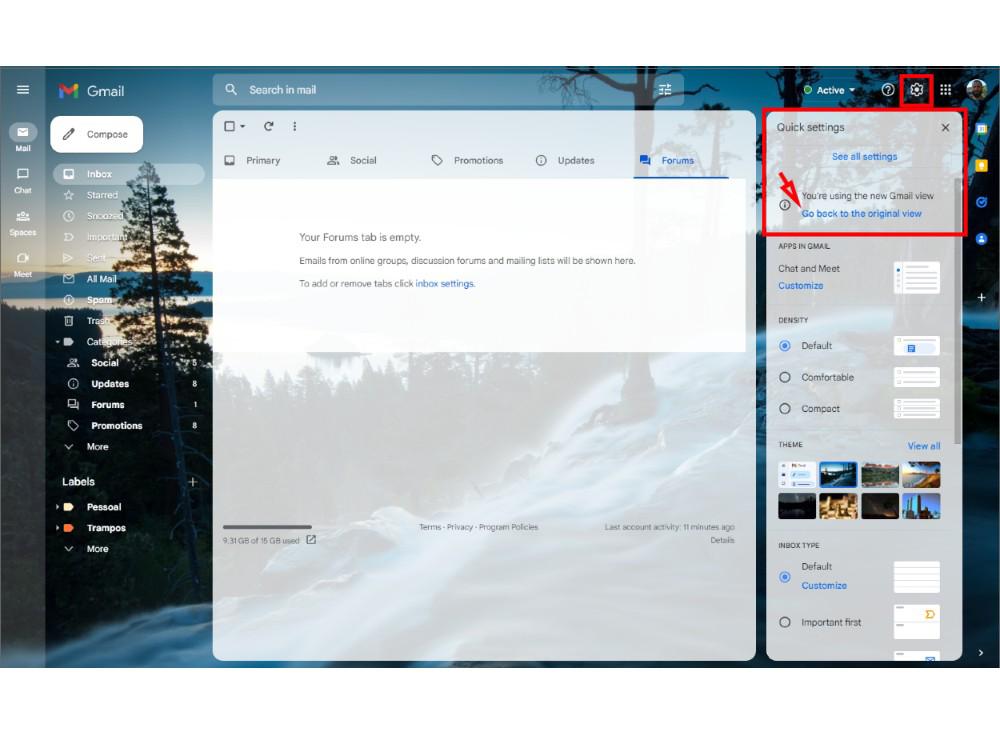 After accepting the changes and refreshing the browser page, Gmail reverts to the old interface with no new menu on the right. However, only the most recent apps are reverted this way.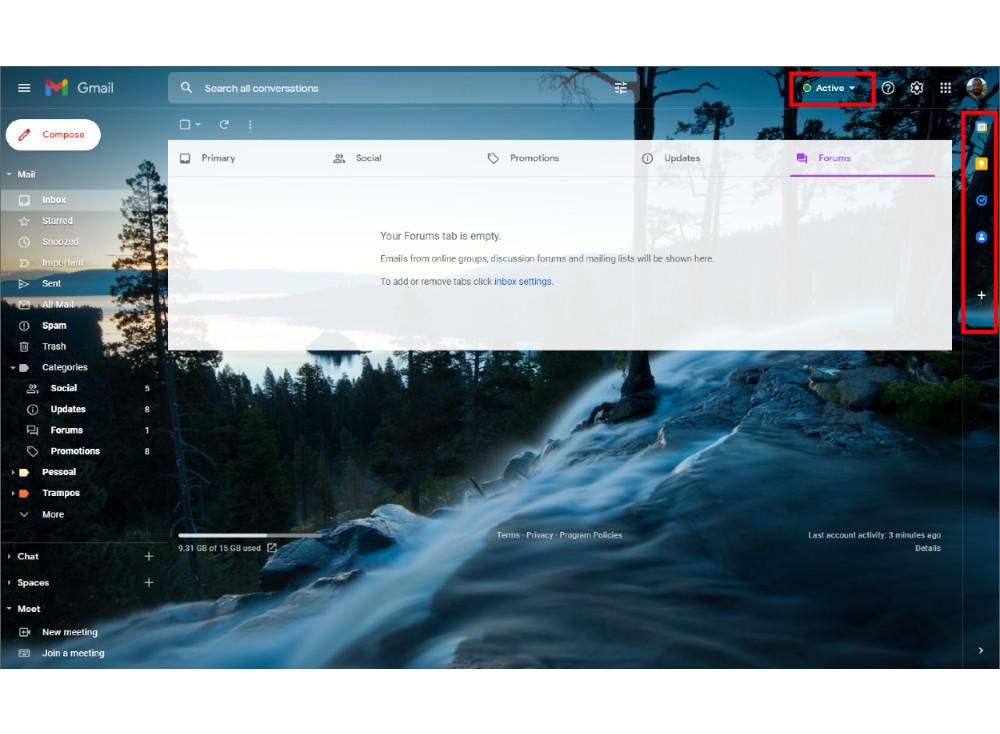 If your user has received and accepted other updates in previous distributions, for example: Google Chat Status and toolbarthey are no longer reversible.
Source: Tec Mundo