Stickers on WhatsApp have become super popular in Brazil as millions of users use them in their conversations every day. One of the most interesting aspects of functionality is, Possibility to create your own stickers using memes and gifs that will help you express yourself with your friends and family.
However, as many people are still unaware of the procedure, We brought a complete tutorial on how to create animated stickers on WhatsApp. So you can not only be at the mercy of stickers sent by other people, but have even more fun.
Check it out below!
How to make animated stickers for WhatsApp? See step by step
one. WhatsApp does not have its own tool for creating stickers. Then, The first step is to download a software for function From Google's app store, Play Store or Apple's App Store. For this tutorial we will use the app tag.ly;
2. With the software downloaded and installed on the smartphone, click the "+" symbol on the main page, and then select "Animated";
3. You will be taken to a gif gallery containing thousands of movie and TV show scenes from the app itself. To search for a specific gif, click on the search bar and type a term related to what you wantfor example "Grey's Anatomy" or "Friday";
4. If you want to make an animated sticker of a gif on your mobile phone, select "library" at the bottom of the screen to exit the gif gallery and view the media stored on your mobile phone;
5. Select the video you want to convert into an animated sticker;
6. On the next screen, you can edit the video by reducing its size and proportions;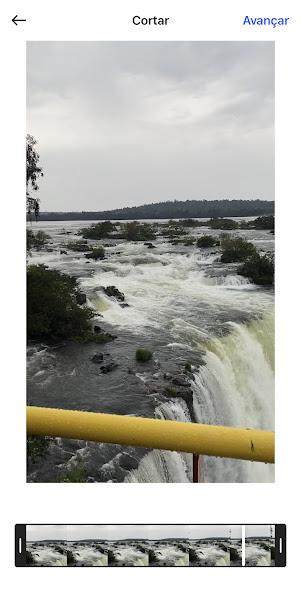 7. After all necessary adjustments have been made, click "Next";
8. Finally, choose whether to apply emoji, text or background to the sticker being created;
9. Click "Next" again and then "Save" to complete the procedure. If this is your first sticker, you will need to choose a name for a pack to be created where all your subsequent creations will be saved;
10. Your animated sticker has been created and now it's time to export it to WhatsApp. So select the green "Add to WhatsApp" button at the bottom of the screen and then select "Save". The sticker will be automatically transferred to the messenger and will be ready for use at any time;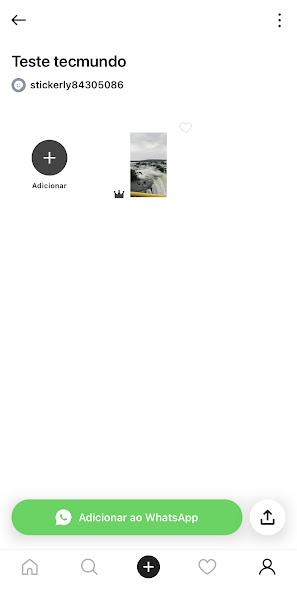 11. Ready! Now you know how to create animated stickers on your smartphone. and you can perform the operation at any time.
Read more:
Is it safe to download apps to create stickers?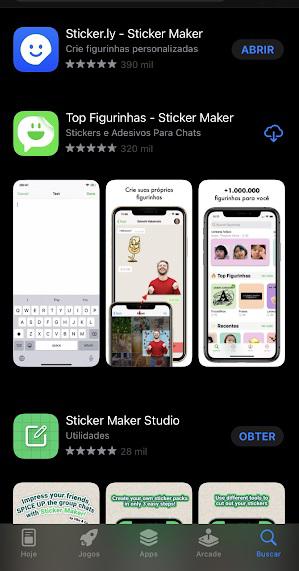 Yeah! It is possible to say that sticker creation apps are generally safe and have a low risk of harming your privacy.
This is because, in addition to WhatsApp's security mechanisms, applications need to follow protocols and criteria It will be available on the Google and Apple app stores.
However, if you don't feel completely safe, you can read reviews from other users who are already using the app. This way, you can enhance their experience to feel more comfortable downloading software to your smartphone.
It is also worth noting that if you have chosen an application that is not available in one of these official stores, called APK, it is interesting to search for reviews on Google and the Internet to learn more about its origin. to find a reliable download link.
Animated stickers on WhatsApp taking up too much storage?
Animated stickers are usually not too heavy and only take up a few spaces. kbytes Device Memory.
But if you have a gallery full of such figurines and little space on your mobile, eventually it may be necessary to delete some to keep saving other files and not affect the performance of the device.
If you are facing this issue, don't forget to check out our tutorial on how to free memory on WhatsApp.
How to find new WhatsApp stickers?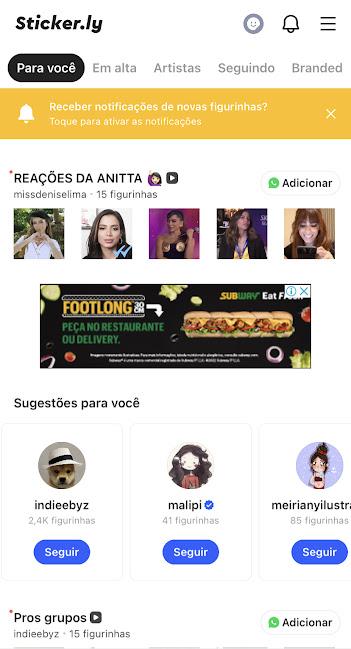 If you want to find new WhatsApp stickers, know that tag.ly it also works as a kind of "Social Network" where you can view a set of albums of stickers from other users of the app.
It is divided into different topics such as "Artists", "Viral", "TV series", "Movies", making it easy to find stickers that are more relevant to you and even more to the topic you are researching.
Also, if you wish, You can also make your profile popular in the app by creating funny stickers. and making them available for others to find.
Did you like the article? Keep following TecMundo so you don't miss any news!
Source: Tec Mundo