As one of the brands that invest the most in the development of smart products in the technology segment, Huawei makes a difference in the daily lives of consumers. Working with the aim of always surprising the users, the company works hard to offer practical, comfortable, quality products that offer useful resources to people's lives.
With the arrival of Black Friday, most Huawei devices will be available at major retailers in the country. In order for you to find the smart watch, smart bracelet or Bluetooth headset you are looking for, we have separated the main Huawei products with special discounts for you; check it below!
HUAWEI FreeBuds SE
Wireless headphones with advanced technology and excellent sound quality HUAWEI FreeBuds SE It works with Bluetooth 5.2 technology for better connectivity and includes smart functions that aid user experience.
Crystal-clear sound quality is provided by the 10mm dynamic driver and ultra-sensitive polymeric diaphragm that delivers finer vibrations with accentuated vocals in the sound field. Thanks to its half-ear design, the headset remains solid and comfortable in the ear even after hours of use, and promises up to 24 hours of battery life with its charging case.
Interested? Find out all about the TWS headset on the Huawei website and take advantage of the promotion.
HUAWEI BAND 7
Anyone who loves comfort and quality in one product should know about Huawei's wearable line. smart wristband HUAWEI BAND 7 It has an ultra-thin design of just 9.9mm and a battery that can last up to 14 days.
Like other smartwatches and smartbands on the list, it has smart features such as health, heart rate, sleep quality, blood oxygen saturation (SpO2), and stress monitoring. The smart band even includes 96 exercise modes to help the user create and maintain a fitness routine.
Check out the official smartband page for more information and don't miss the discount!
HUAWEI WATCH FIT 2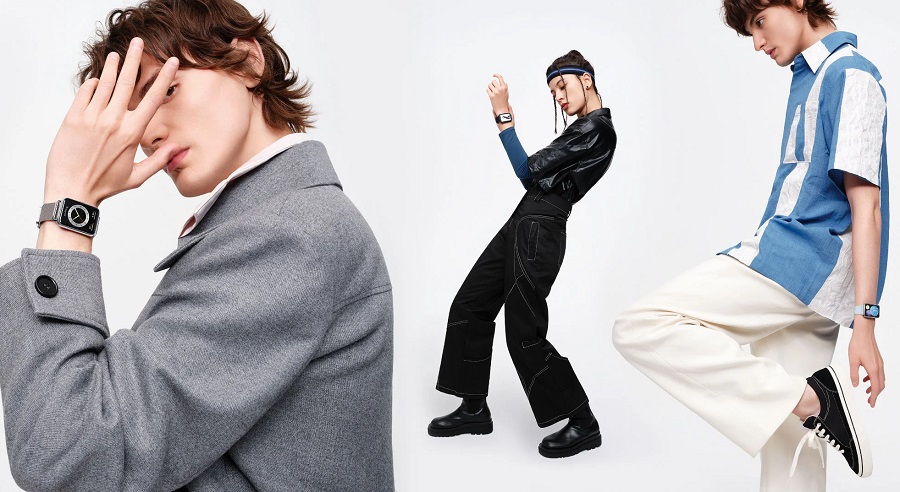 Still in the wearables space HUAWEI WATCH FIT 2 It has the latest technologies available in the market. For starters, the AMOLED FullView display is 1.74 inches and offers a great view of everything the watch has to offer.
Its smart functions are perfect for those seeking a healthier life, as it has 97 exercise modes, 7 of which include fitness animations and audio exercise instructions that show you the right way to do each physical activity. It also has health monitoring functions along with the brand's other smartwatches.
Thanks to its battery with a lifetime of up to 10 days and its built-in microphone, the user can make calls via Bluetooth and listen to music directly on the smart watch, as well as follow and reply to social media notifications with customizable messages. and more.
Did you like it? Click to log in to the site and see discounts.
HUAWEI FreeBuds 4i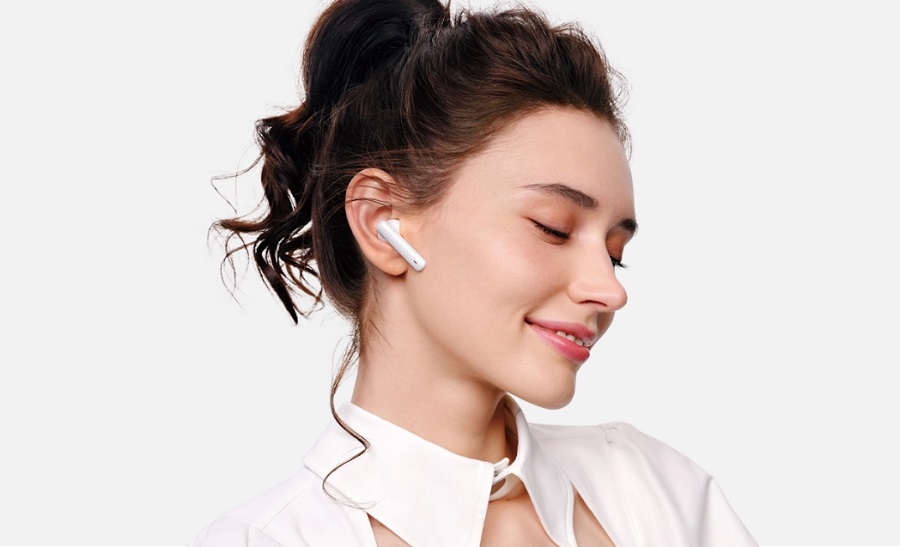 Another interesting option in terms of wireless headphones HUAWEI FreeBuds 4iIt creates reverse sound waves for active noise cancellation, ideal for listening to music and making calls in busy, noisy places. Its battery provides up to 10 hours of continuous use with excellent sound quality and up to 22 hours of autonomy with the charging case.

The phone, which has a minimalist design, comes in 3 sizes of silicone rubber, as well as offers a fast charging function that can provide up to 4 hours of sound with just 10 minutes of plugging.
You can find more information about the phone and the Black Friday sale at: Huawei official website🇧🇷
Watch HUAWEI GT 3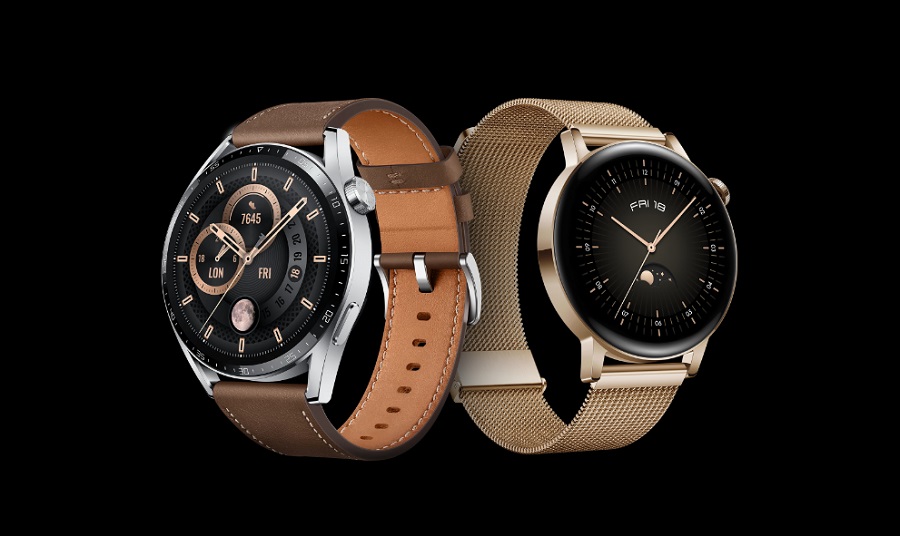 Smart watch stands out with elegance, lightness and connectivity HUAWEI WATCH GT 3 it's Black Friday. Ideal for those who love advanced items that deliver quality, the device has advanced technology, wellness tracking and a wealth of smart features.
With this smartwatch, you can get into a fitness routine with over 100 workout modes, answering calls via Bluetooth, displaying notifications, replying to messages with customizable texts, and many other smart functions. In addition to being waterproof to a depth of 50 meters, it offers a battery life of up to two weeks in the 46 mm version and 7 days in the 42 mm version with its two sizes and various material and strap options.
Check out the promotion and everything about the watch on the official page!
Watch HUAWEI GT Runner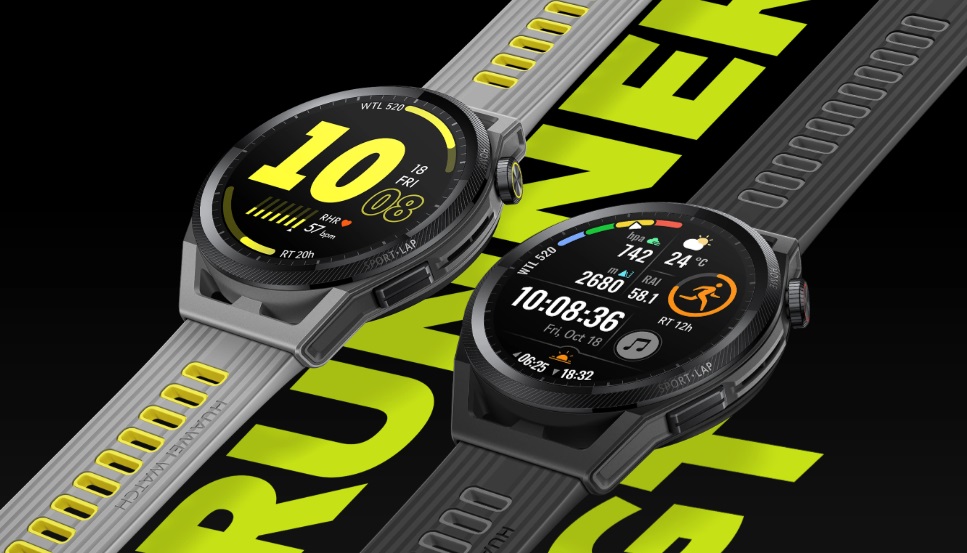 Launched at the beginning of the year alongside the GT 3, this smartwatch was made especially for those who like to do more intense physical activities, the HUAWEI Watch GT Runner is the ideal companion for races, marathons and long walks.
Packed with features designed for professionals and beginners alike, its lightweight, comfortable design weighs around 38.5 grams and is built to handle even the most intense running workouts. In addition, there is a personalized running program with data analysis and training suggestion with artificial intelligence. The battery can last up to 2 weeks even with daily use.
Interested? Check out the introduction and details of the smartwatch here.
HUAWEI Band 6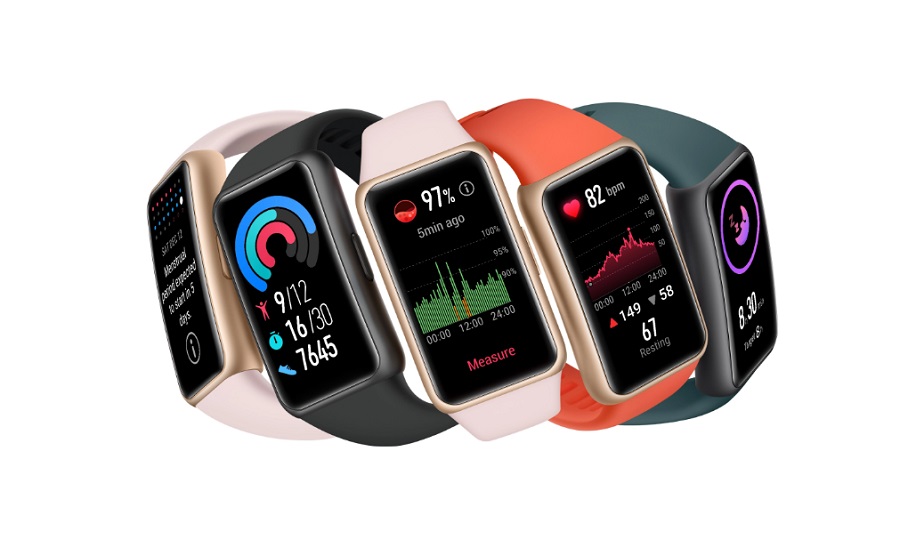 As with other wearables of the brand, HUAWEI BAND 6 It has many smart features that help in daily life and monitor the well-being of users. The 1.47-inch AMOLED FullView display has thin bezels and up to 64% screen-to-body ratio, making the user experience even better.
With a battery that provides up to two weeks of use and 96 exercise modes, the smart bracelet is also a great option for those looking for practicality and quality of life.
Check HUAWEI's official homepage to learn more about products and enjoy Black Friday discounts!
Source: Tec Mundo