Apple taught me about their design, weight, feel and function. I've had almost every band's Apple Watch on my wrist, and I don't remember any differences between them during daily use.
Now I have the new Apple Watch Ultra on my wrist and it takes me a few days to get used to it. This watch is really a new creation of Apple, despite familiar functional.
Buy Apple Watch Ultra in re:Store for 89 990 rubles.
🟡 More Christmas gift ideas from re:Store: Apple appliances for every taste, accessories, smart home devices and much more – you will definitely find something of your own. Some items have special prices.
The Apple Watch Ultra is beautiful because it evokes forgotten emotions. surprise, denial, acceptance – each owner of this weighty titanium bar on his hand experienced them to the fullest.
Now I think that the watch is so unusual and why I am in no hurry to give up my Apple Watch Series 7, to use the new Ultra, although I really want to.
Design and weight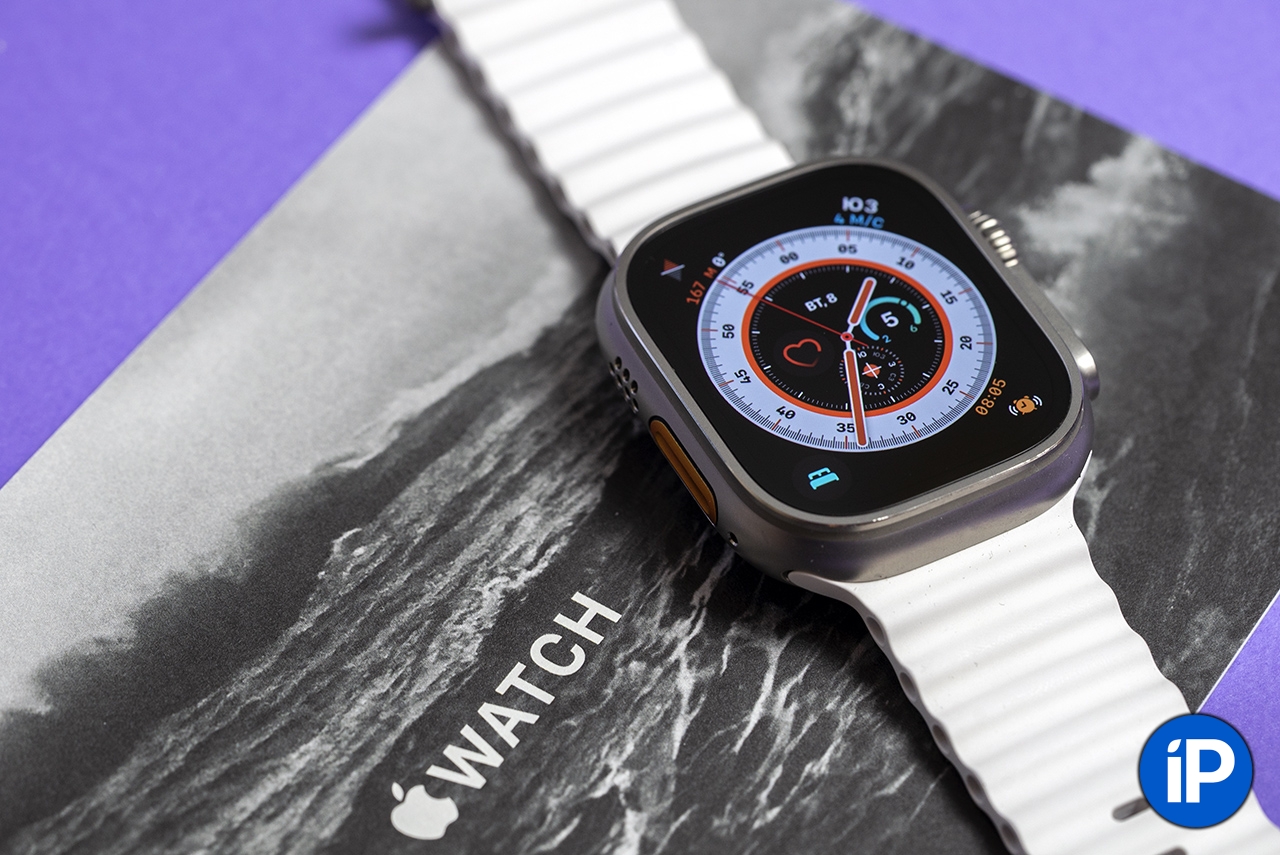 I got a watch with a rubber strap. It is dense, slightly stretchy and does not stain from clothes.
I am constantly torn between wearing a stylish gadget and a regular watch. And the point here is not even in functionality, but often just in perception and tactile sensations.
The Apple Watch is primarily a smart device, for which showing the time is not the most important function. With convenient check, watch the weather, switch messages, tracks in Apple Music and more. But sometimes you want to feel a classic watch on your wrist, and I'm sure that something heavier, more brutal is desirable.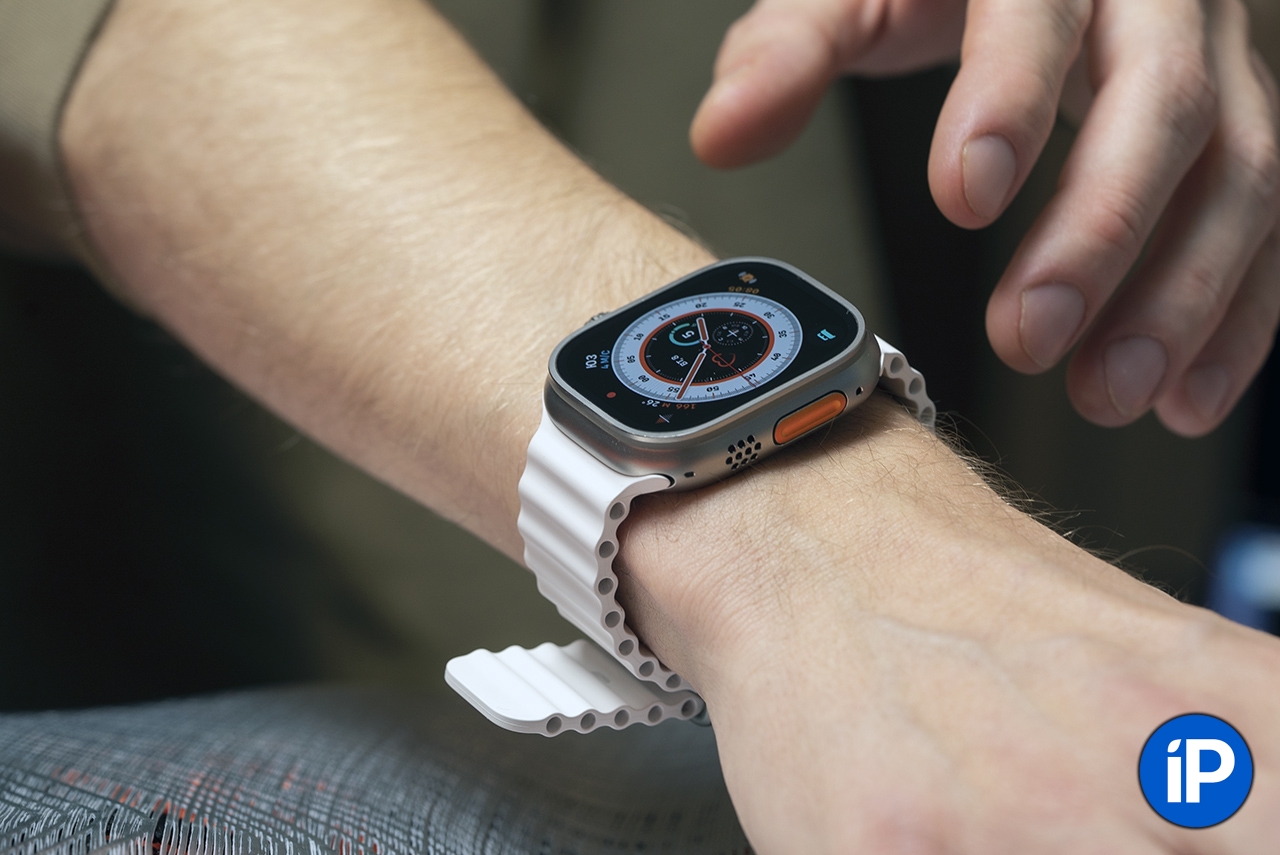 Apple Watch Ultra-brutal on a man's hand. Alas, this is definitely not a female gadget.
Apple Watch Ultra combines these two desires, combining the functionality of a familiar device and a massive, heavy, large body.
Their weight is 61.3 gramsand when you put them on your hand, it feels like you don't have a smart watch from Cupertino on your wrist, but some steel Breitling Navitimer (weight 75 gr.), although still not a Rolex Submariner (weight 133.6 gr.).
Reliable for the first time on the hand of the Apple Watch Ultra, at first you are surprised at its weight. Too heavy after the usual "watch". And only then, after a couple of hours, it seems that these watches sit and feel just perfect.
It takes even less time to get used to the big screen, which even after my Apple Watch 7 44mm feels like big indeed.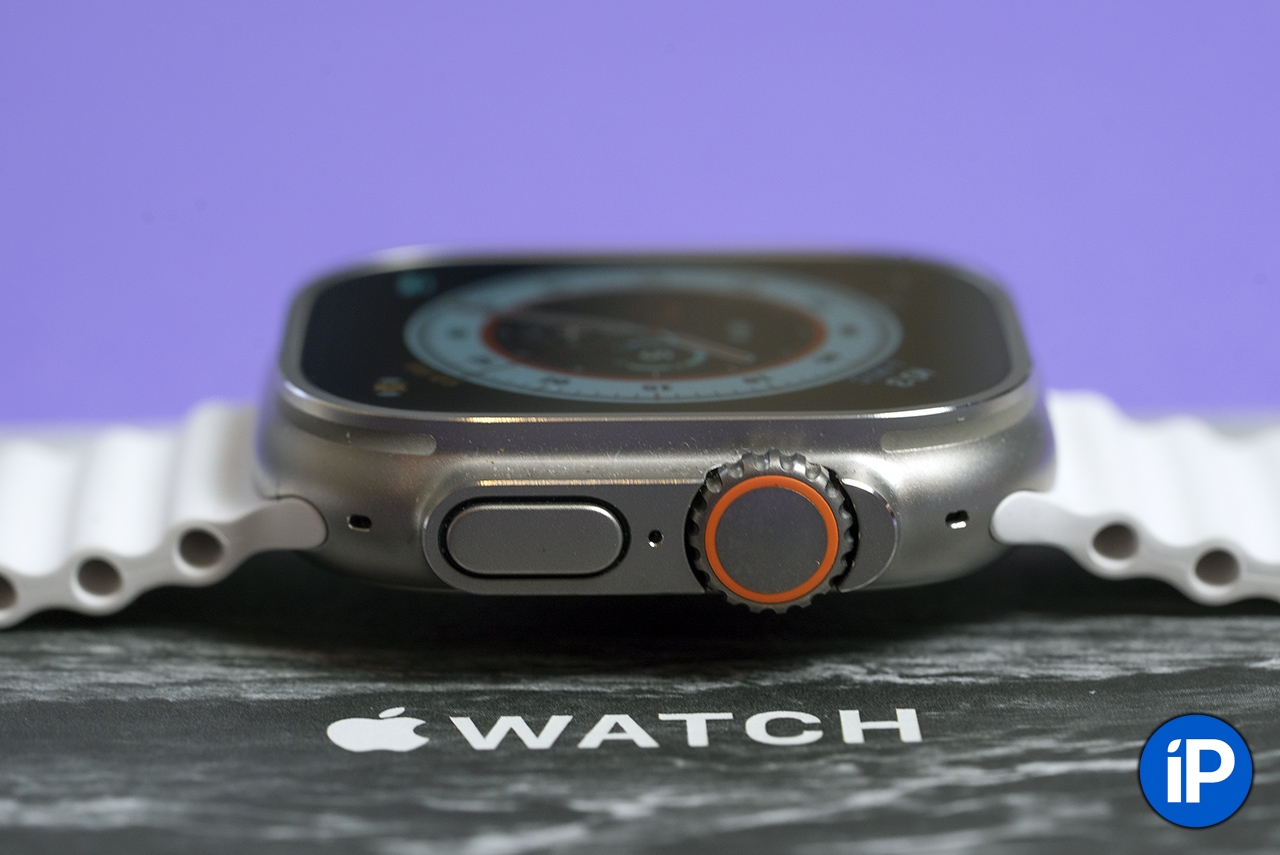 No round edges. Smooth, large and flat screen.
Perhaps this is a significant lack of round edges. The screen is absolutely flat, and I really like this design move.
There are two physical buttons on the case, plus the familiar "crown". The second button on the left side of the bright orange body can be programmed for one of several actions, among the most popular is to activate the flashlight.
In addition to a flashlight, the orange button can be used to return the route, start a workout, start a stopwatch or the "Depth" application for diving.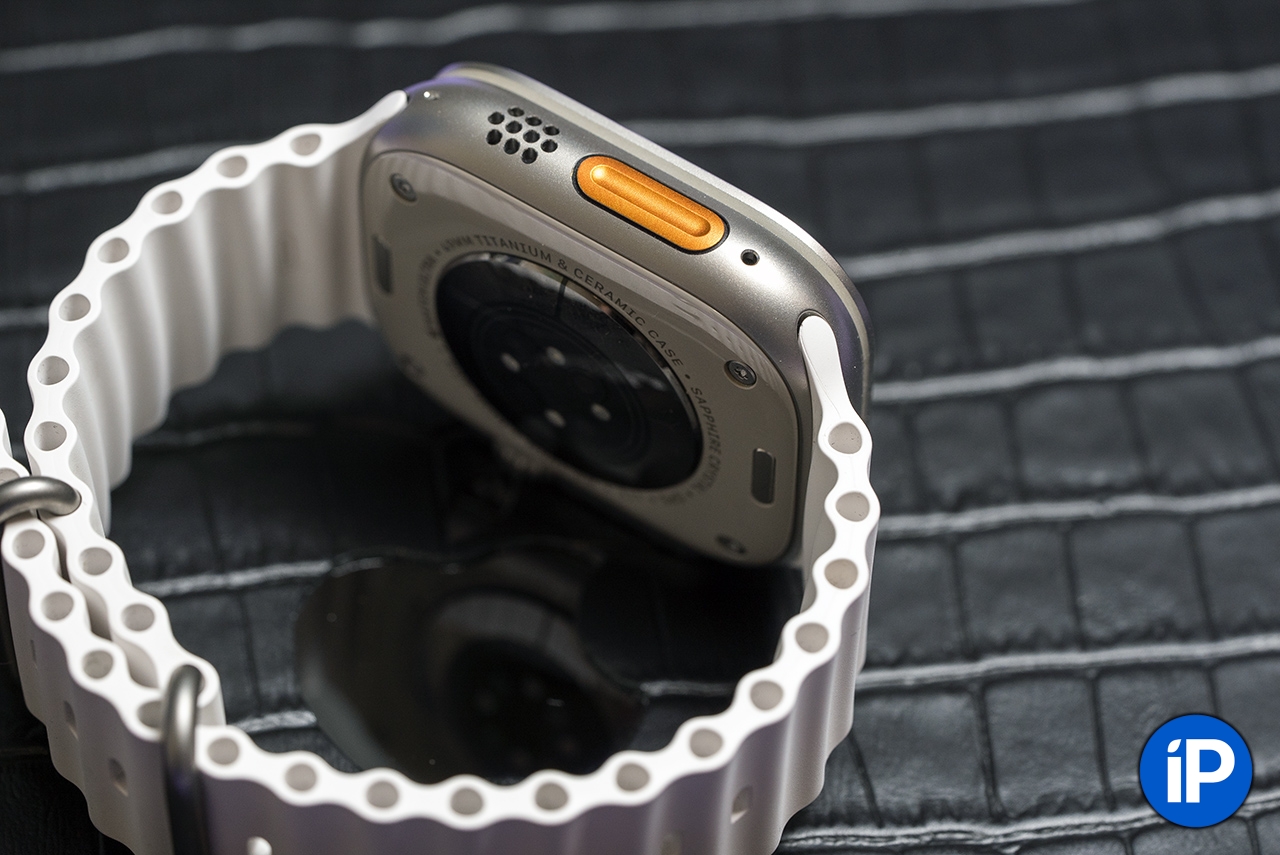 The Apple Watch Ultra has three microphones and a loud speaker capable of 86 dB siren sound.
The most interesting thing is that the photos poorly convey the differences in dimensions between the Apple Watch Ultra and other Apple Watch 45 mm. It seems that this is a minor difference, but it is not.
Live, you can clearly see how unexpected the Apple Watch is thinner and lighter. When directly detected, they appear as some kind of fragile accessory that is more suitable for a girl's wrist.
While Apple Watch Ultra 100% male gadgetwhich would look great on the arm of any classic action movie character, from Predator to Rambo.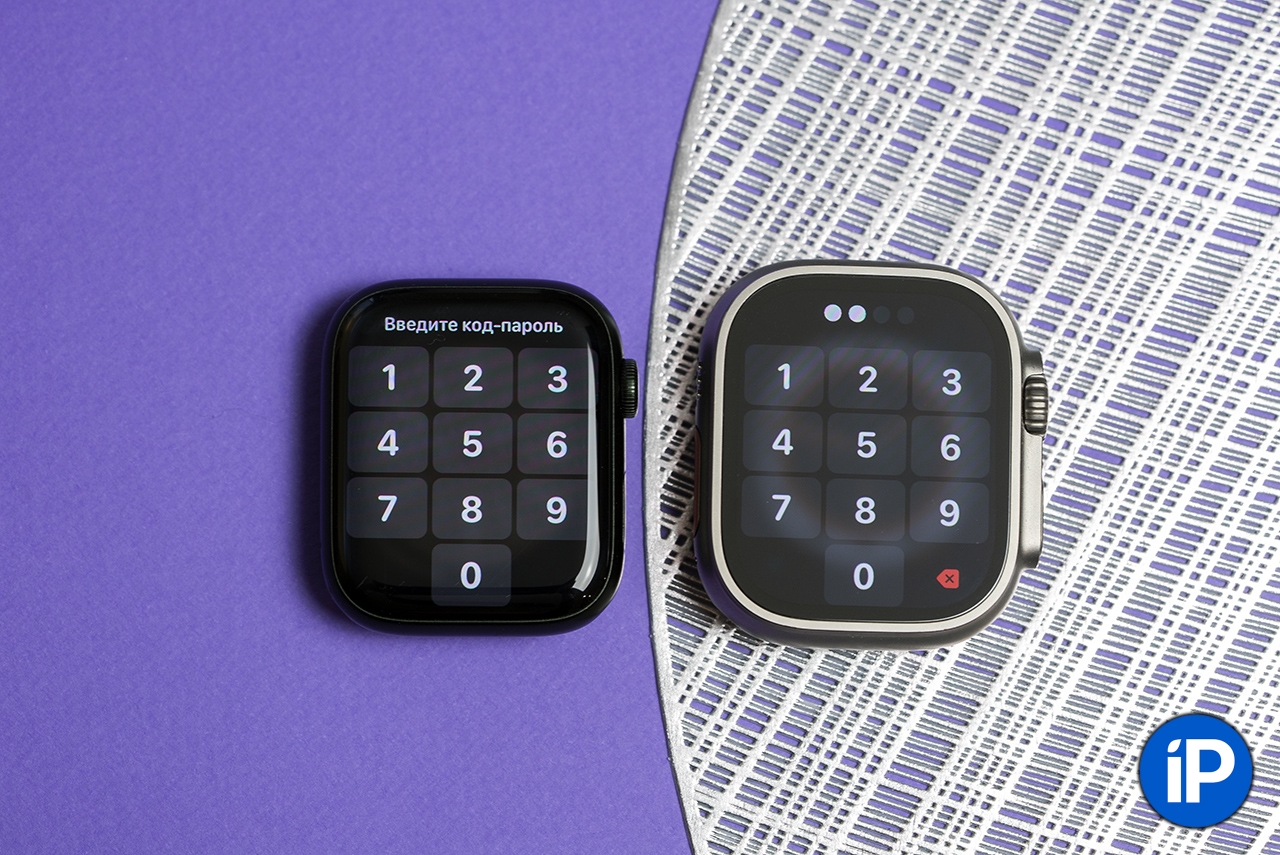 Apple Watch Series 7 45mm on the left and Apple Watch Ultra 49mm on the right. See the size difference?
I tried to photograph this watch this way and that way to divide the shares, but personally it seems to me that the picture still does not convey it in full.
Therefore, just evaluate the thickness of the "Ultra" and the regular Apple Watch 7 45 mm: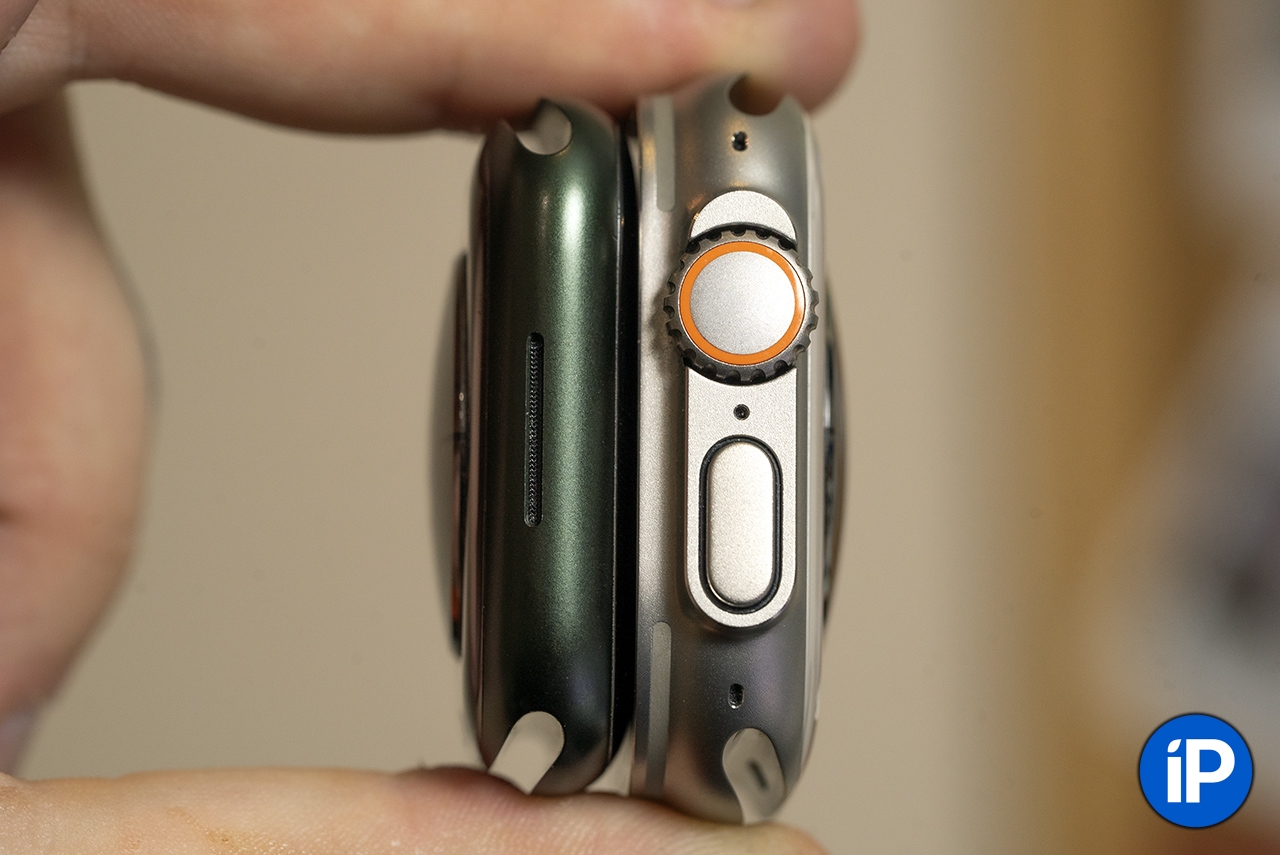 The difference in thickness is obvious.
Despite their brutality, Apple Watch Ultra goes well with casual clothes. It's all about getting the dial right.
The back of the watch is made of ceramics. The lid is held on by strictly obligatory screws and differs in color from the titanium case. In my opinion, this is a controversial decision, because it is very noticeable and you need to get used to it.
But the first impression is that a cover from some other device was screwed onto the watch, these two parts suffer extremely in color.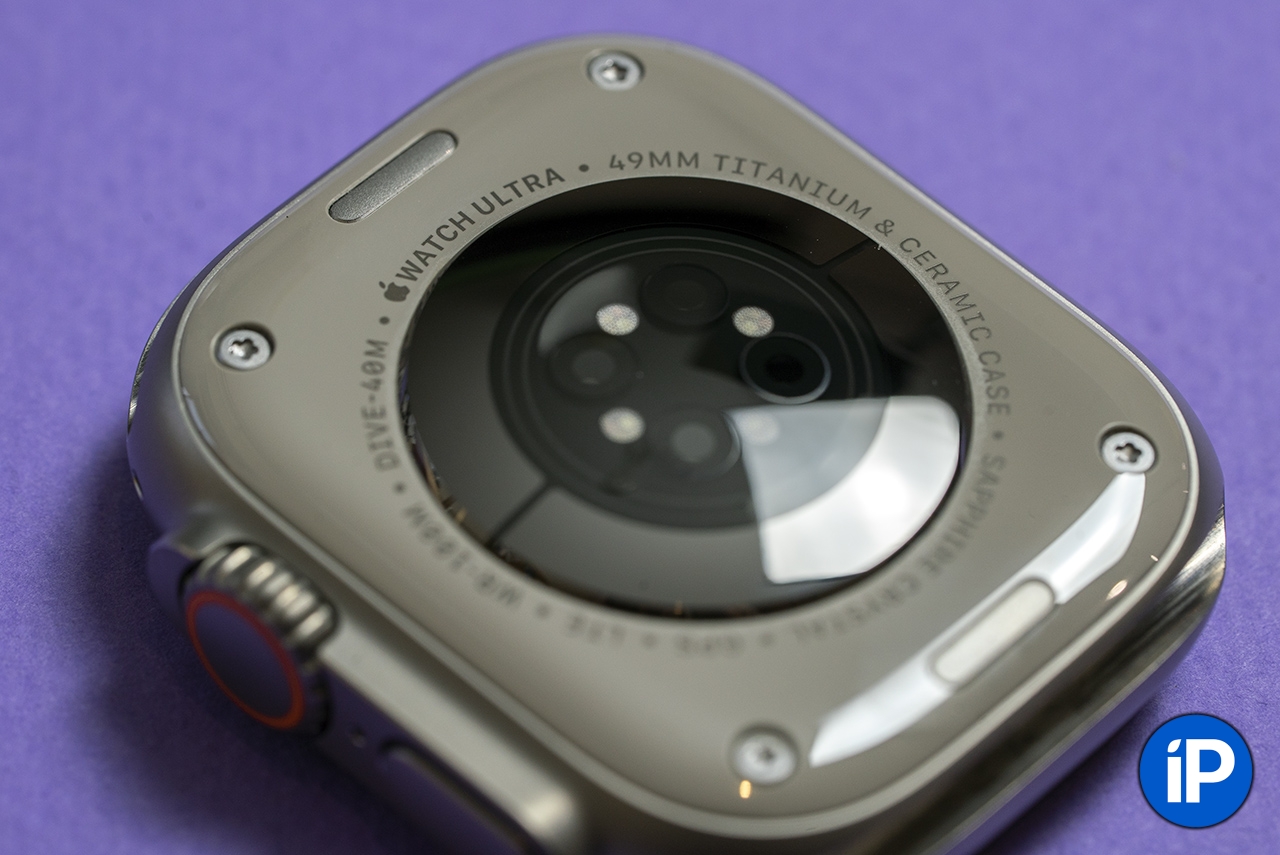 The bolts, which are closed by the back cover, are attached to the body, it could have been hidden, but it's more brutal.
Design and weight are the main impressions of the new Apple Watch Ultra. Cupertino made really brutal and indestructible watches, in which the old familiar Apple Watch is easily recognized.
They do not look like some highly specialized gadget for extreme sportsmen or athletes, although they are in fact. Put this watch on your hand, feeling a pleasant heaviness, but you still have an Apple Watch on your hand.
Battery and chips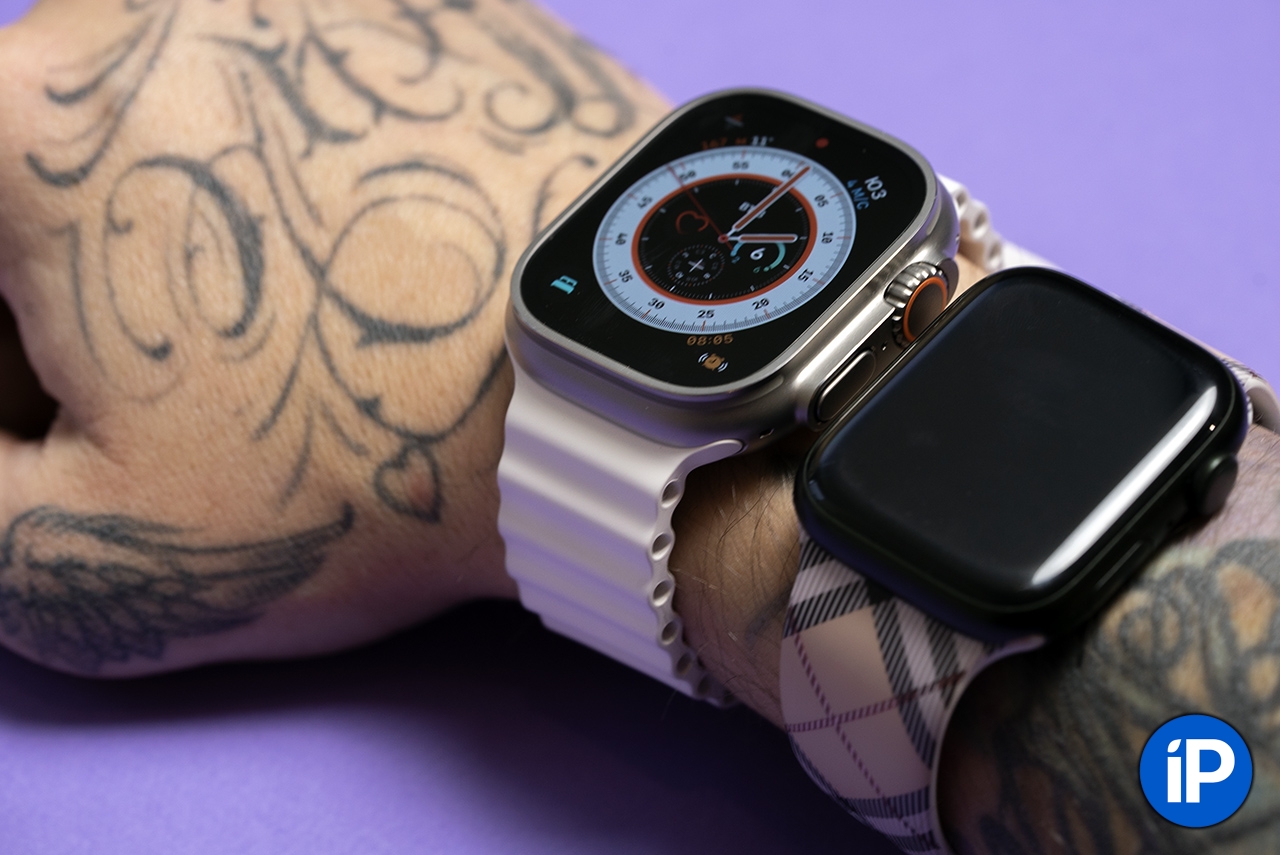 The Apple Watch 7 is sleeker, but the Ultra feels nice on the wrist.
I'll be honest, my Apple Watch has never lasted THAT long on a single charge. I'm already used to not being afraid to be left without a smartphone with the iPhone 12 Pro Max, and now I also rarely put smartwatches on charge.
Indeed, if you put them on in the morning fully charged, then the "Ultra" will work without recharge for more than two days! And this is especially felt, the functions of measuring the pulse and the constantly working screen are turned on. Yes, they are still far from any harmin, but compared to all the other Apple Watches, this is something amazing.
I'm sure if you activate the power saving mode that appeared on the watch with the release of watchOS 9, the Apple Watch Ultra works and lasts more than three days without recharging.
At the same time, the watch has a very bright and clear LTPO display. Its maximum height is 2000 nits – the same as in the iPhone 14 Pro. No other smart watch in the world has such a screen indicator at the moment.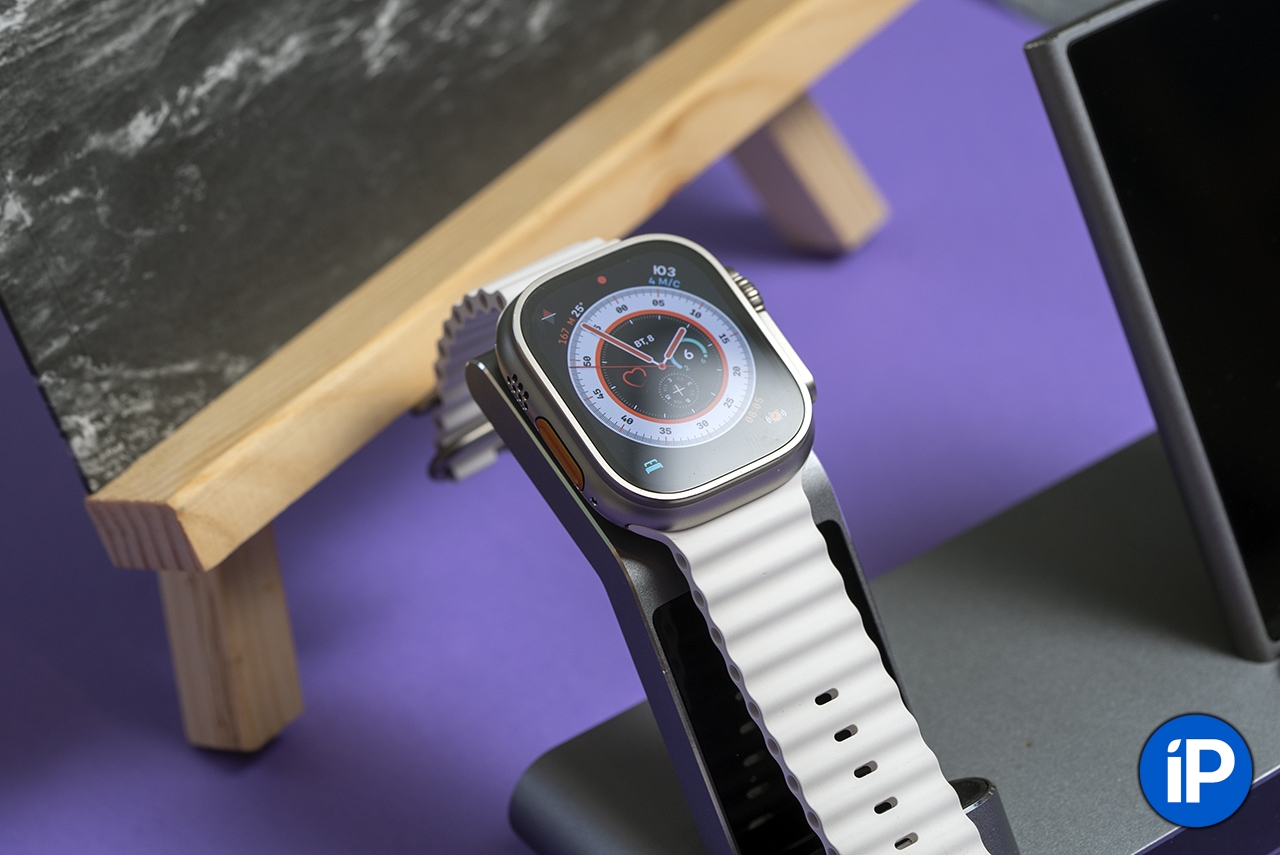 The sapphire glass is very difficult to scratch, but there are still not enough small edges around the screen, in my opinion.
Improved features like dual-band GPS, sirens, frequency measurements, fall in the fall, could not be tested. I suppose that these siren goodies can be useful for desperate freeriders, skiers and snowboarders, for the use of the new season they are about to be allowed.
The rest are interested in the above chips too few people. Among my acquaintances there are no mountain climbers, stuntmen and other extreme people who want to comment on the usefulness of the Apple Watch Ultra in difficult conditions or compare them with proven gadgets and similar lovers of adversity and need.
I assure you that even without using the siren, you will be delighted with this watch. Simply because they are heavy, large, reliable and become brutal on any male hand.
Personal impressions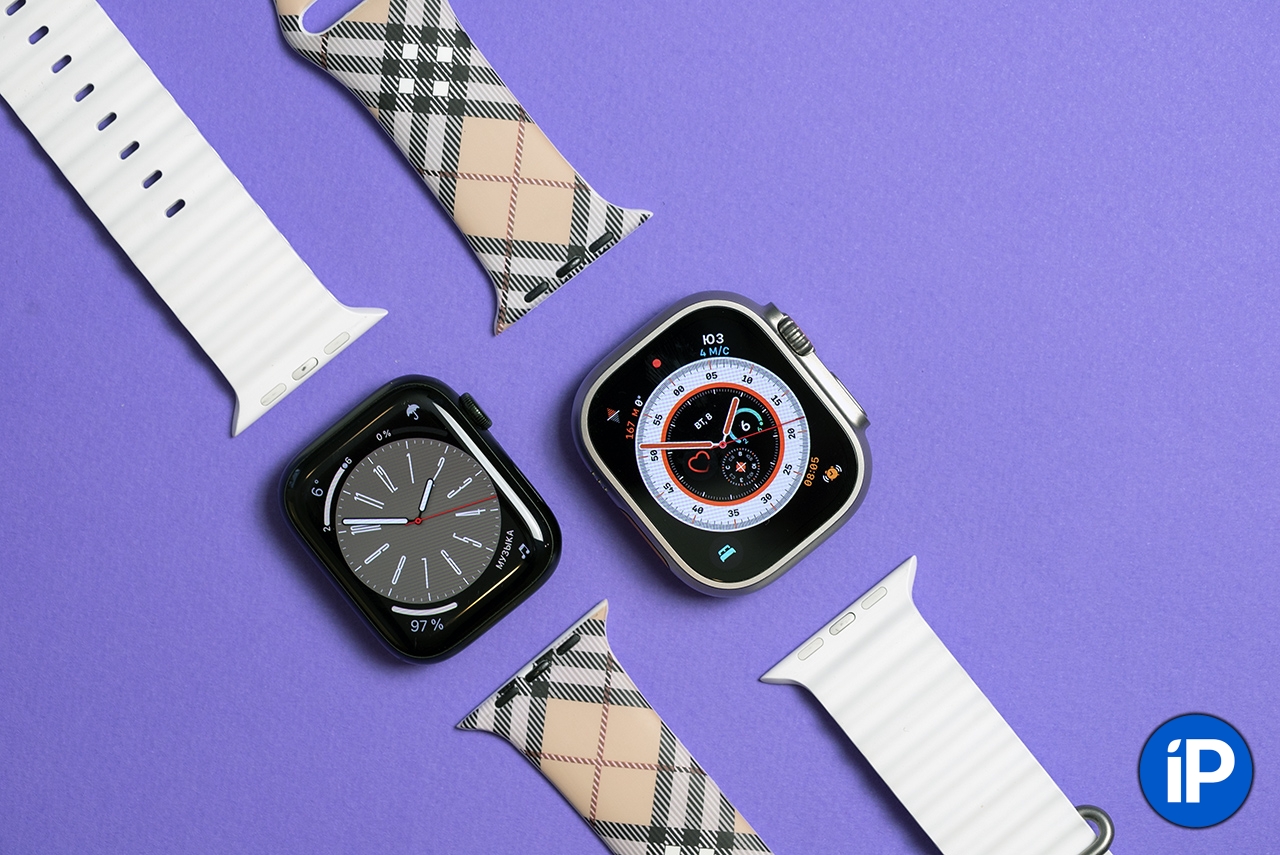 Straps from regular Apple Watch 7 are perfect for Ultra, and vice versa.
As for personal impressions, I literally fell in love with the new Apple Watch Ultra on the first day and did not wear it for almost three days. But when it came time to give a test copy, I thought: do I want to change my current Apple Watch Series 7 45 mm to the new Ultra?
The first wish was – YES! YES! They are so cool! Apple Watch is preferred. For example:
I'm already used to sleeping with a smartwatch on my arm. I track my sleep, look at the indicators and thanks to this I observe more sleep. As a rule, I hardly wear smart watches, I just put them on charge either in the morning while they are going to work, or in the office for a couple of hours.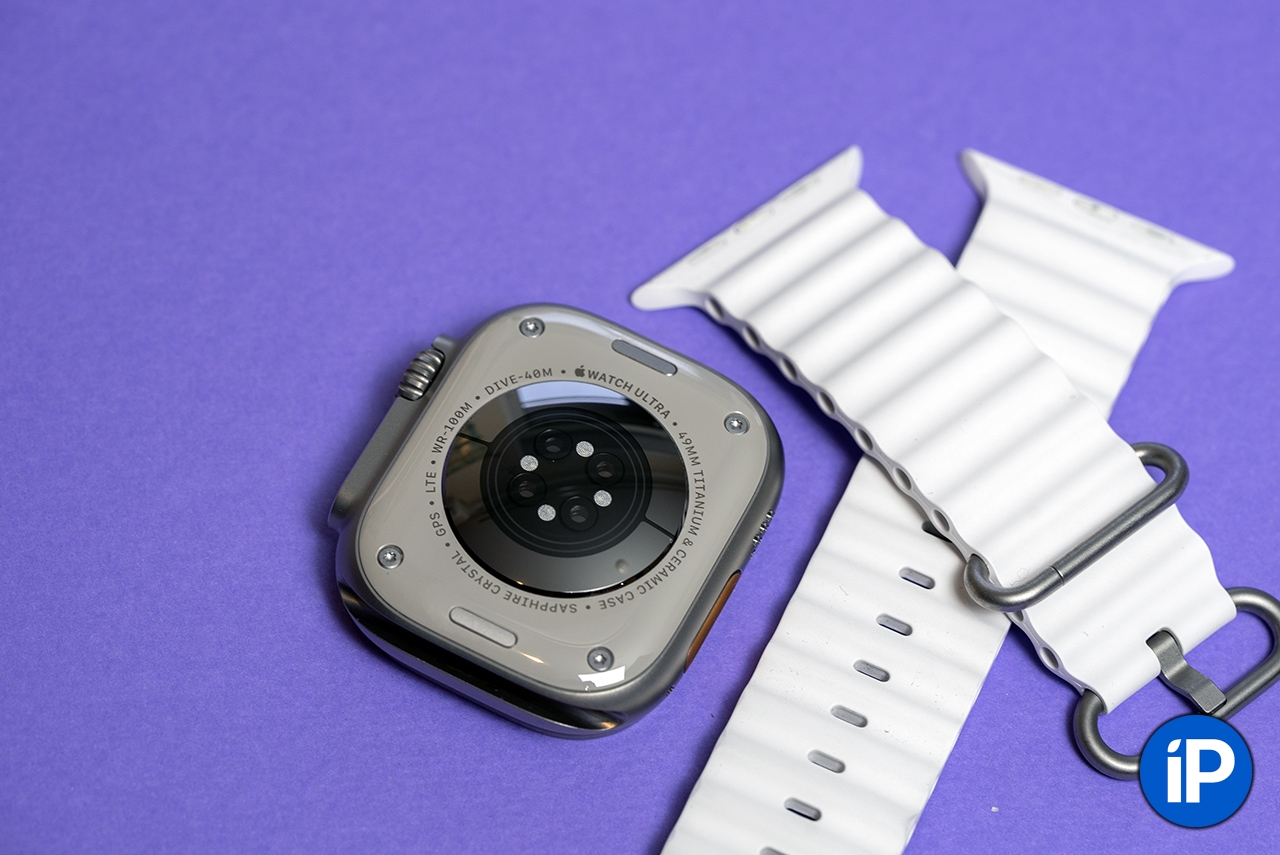 This watch is beautiful from any angle.
So, with the Apple Watch Ultra, it is very difficult for me to fall asleep. Their weight, which during the day is felt on the hand, is unexpectedly pleasant on the contrary, wildly prevents you from relaxing and falling asleep. And if you want to put your hand under the pillow, close your head even through a soft barrier. Also in the life of "Ultra" there is often a desire to remove them.
That is, the Apple Watch Ultra is perfect in conjunction with the regular Apple Watch, when you put them on the street, on vacation, at work, at home and at night you use the regular Apple Watch.
You can safely take the Apple Watch Ultra. You will get the familiar functionality of your favorite Apple Watch in a new, heavy-duty, indestructible and brutal case.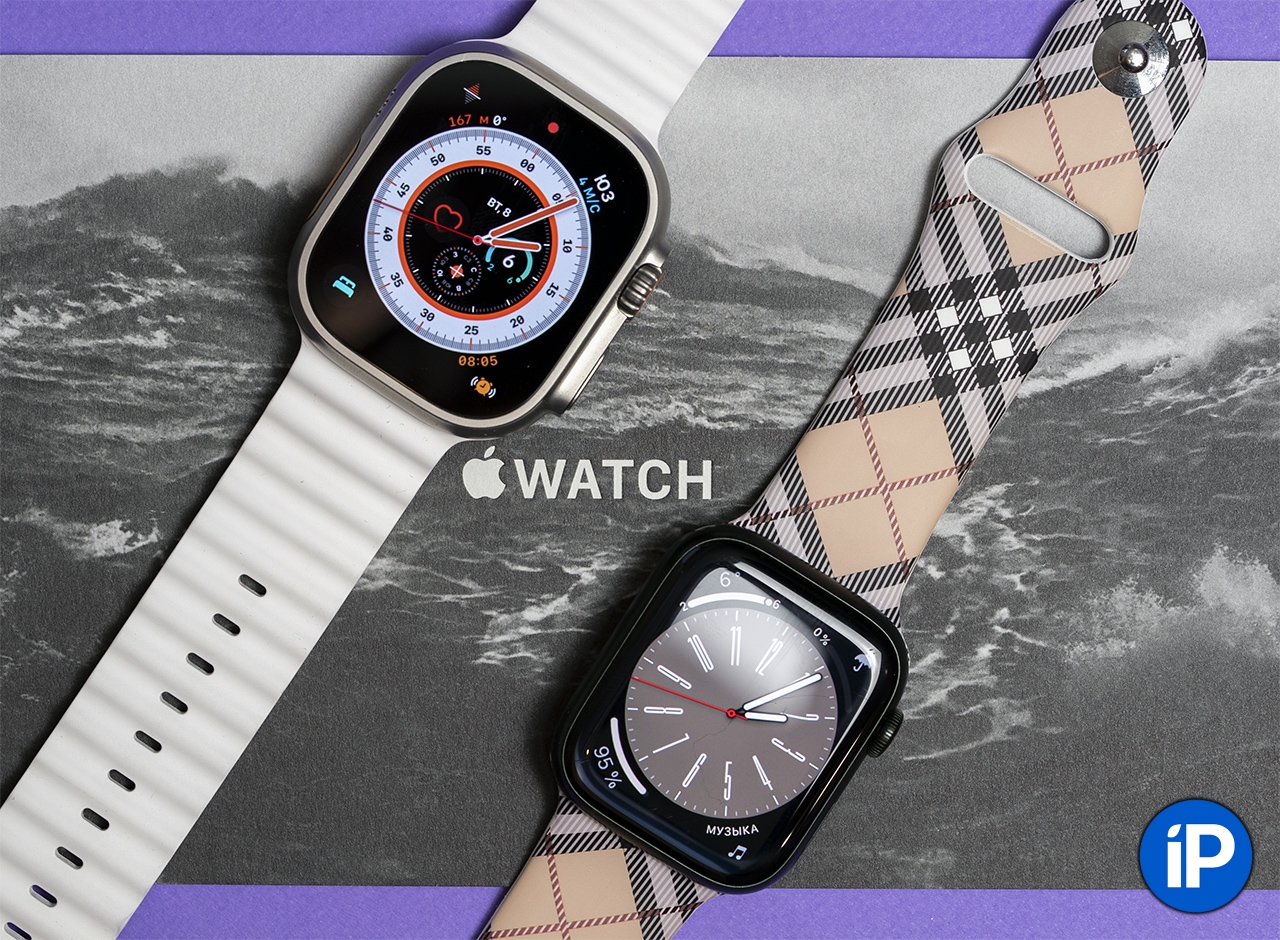 The perfect set. Ordinary watches for the home, brutal watches for the street and activities.
If you wear your Apple Watch most of the day, including at night, sleeping with the Ultra will be uncomfortable. Although this case is possible after a few nights, they will no longer cause discomfort. Personally, I never got used to them for four nights, constantly waking up from the heaviness on my wrist.
In any case, the Apple Watch Ultra is by far the best company's watch. Describing their functionality does not make sense, because Apple really produces a personalized wearable gadget that each owner measures and adjusts to their own taste and according to their choice.
Buy Apple Watch Ultra in re:Store for 89 990 rubles.
For the past 24 hours I have been wearing my Apple Watch 7 45 mm without taking it off again and I can't forget that pleasant heaviness of the Ultra.
It seems that I have already decided on a gift to myself for the new year.
See all re:Store Christmas deals.
Advertising. ReStor LLC, TIN 7709678550
Token: 4CQwVszH9pSWLnnPPeU
📸 All photos in the article: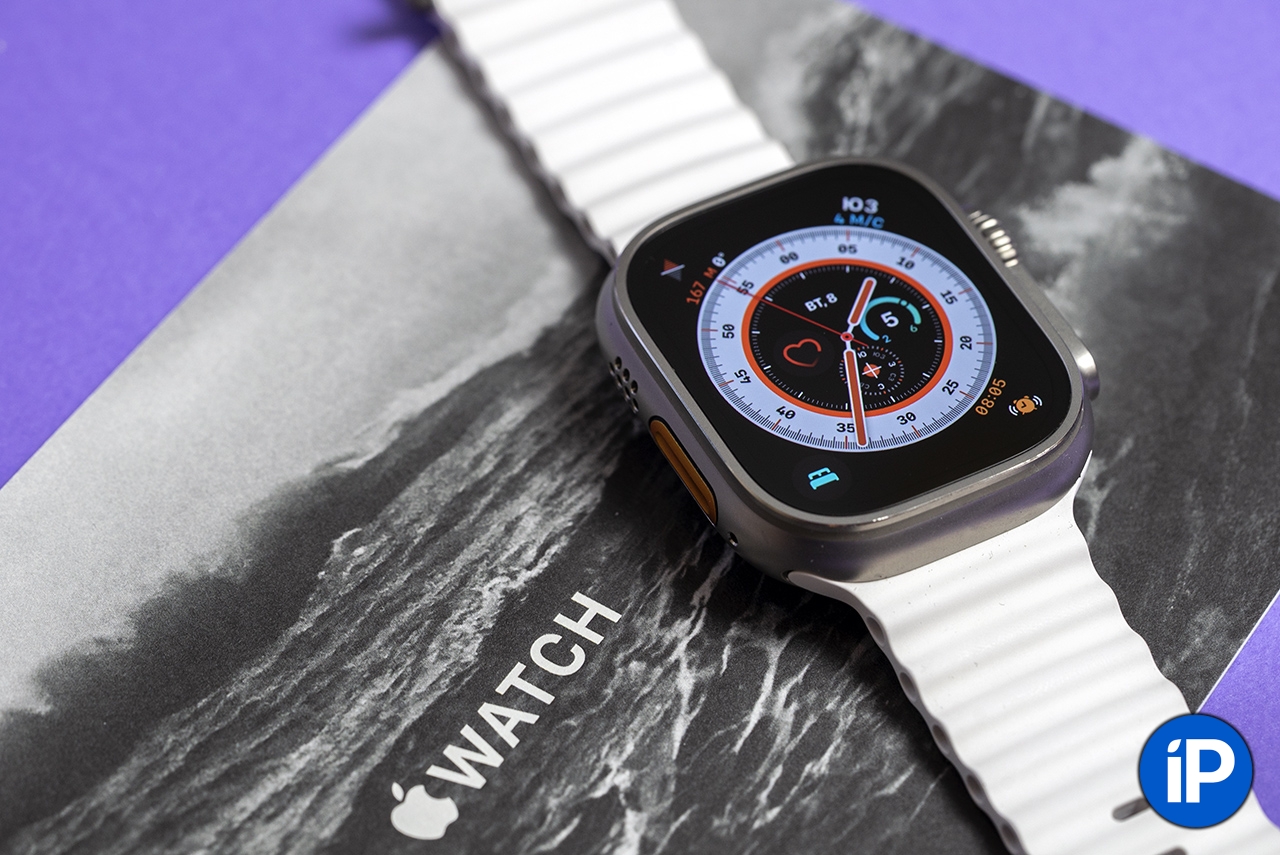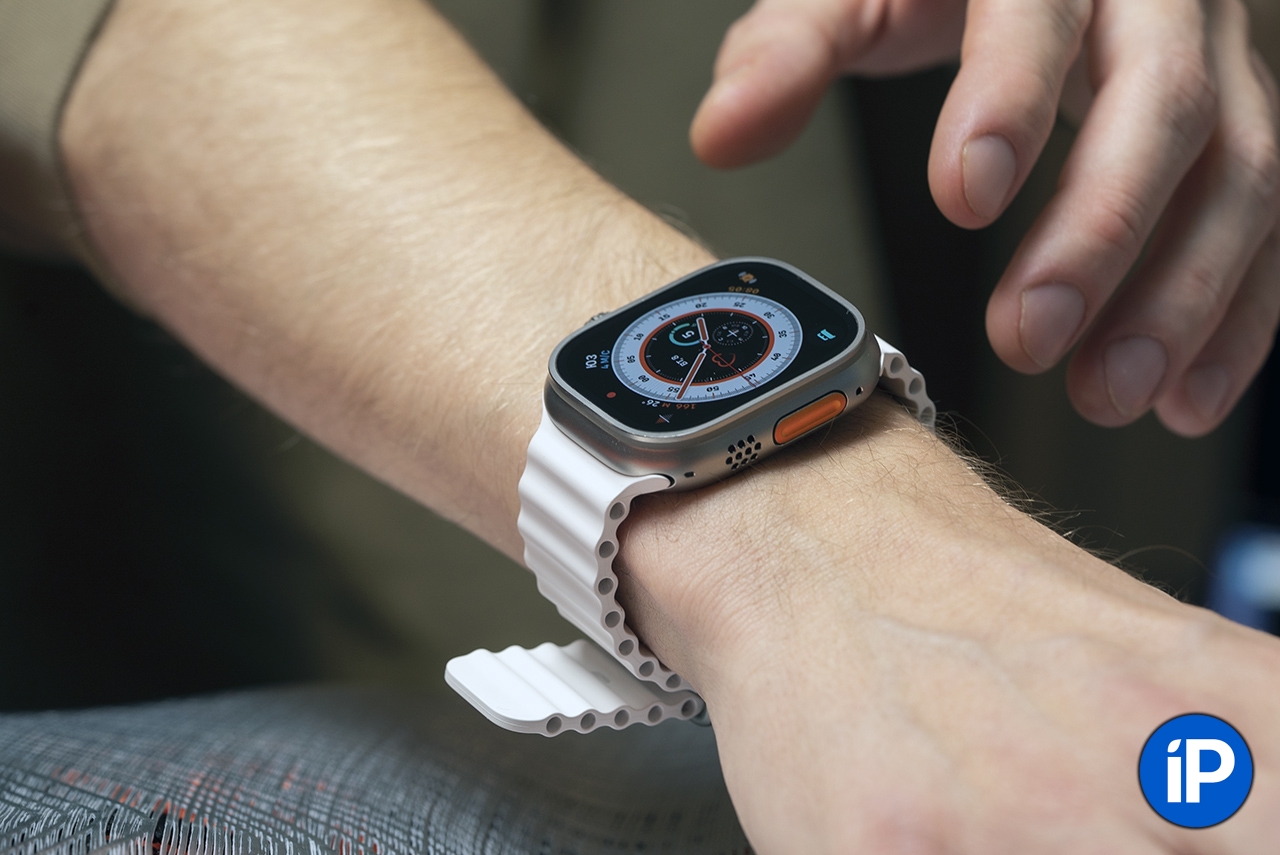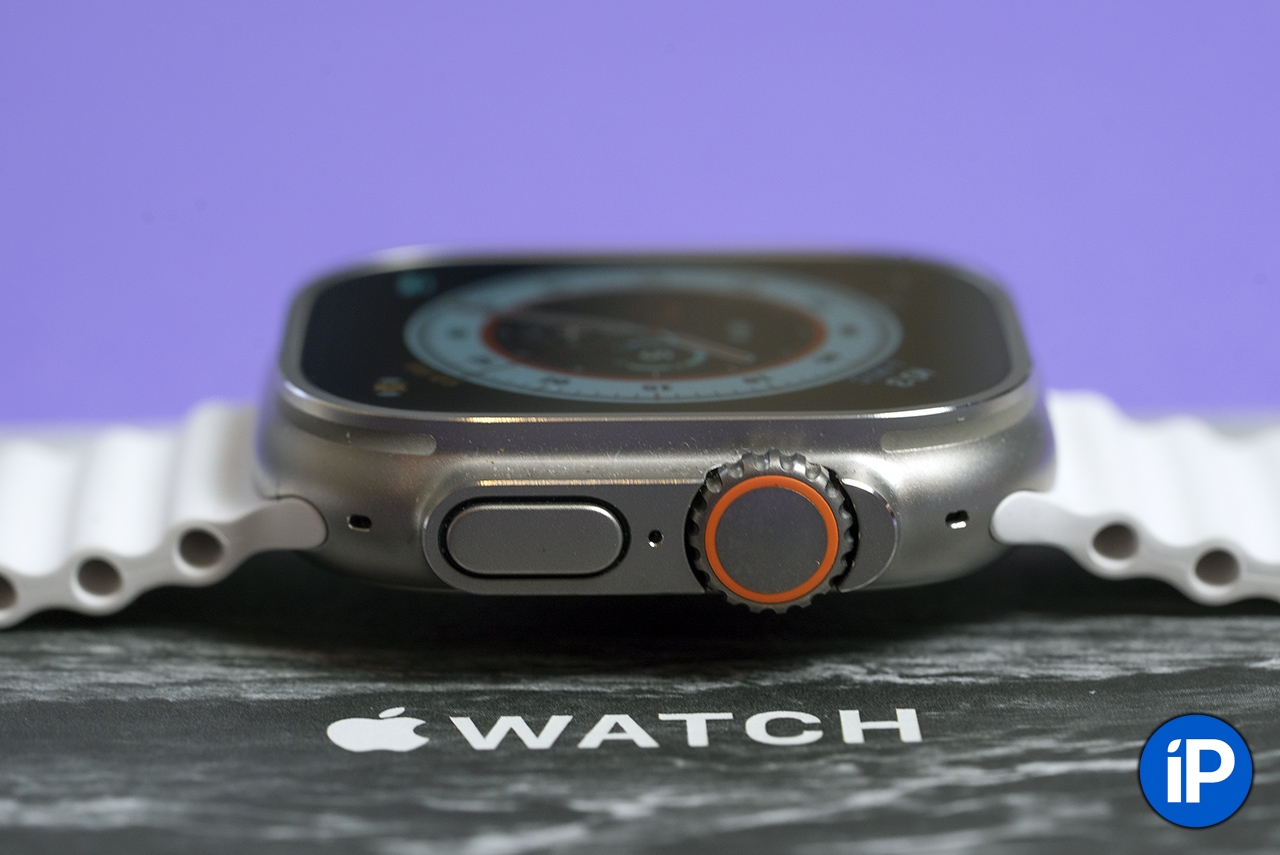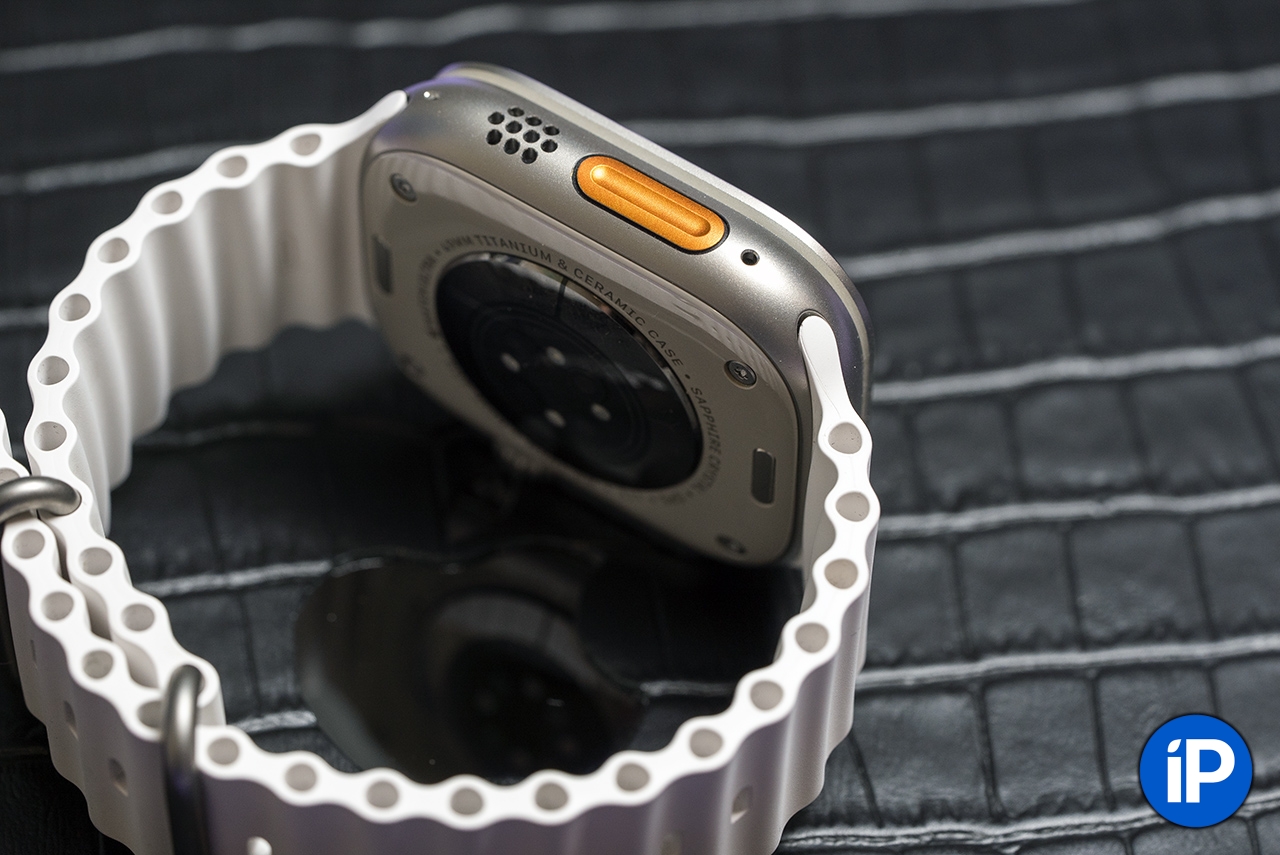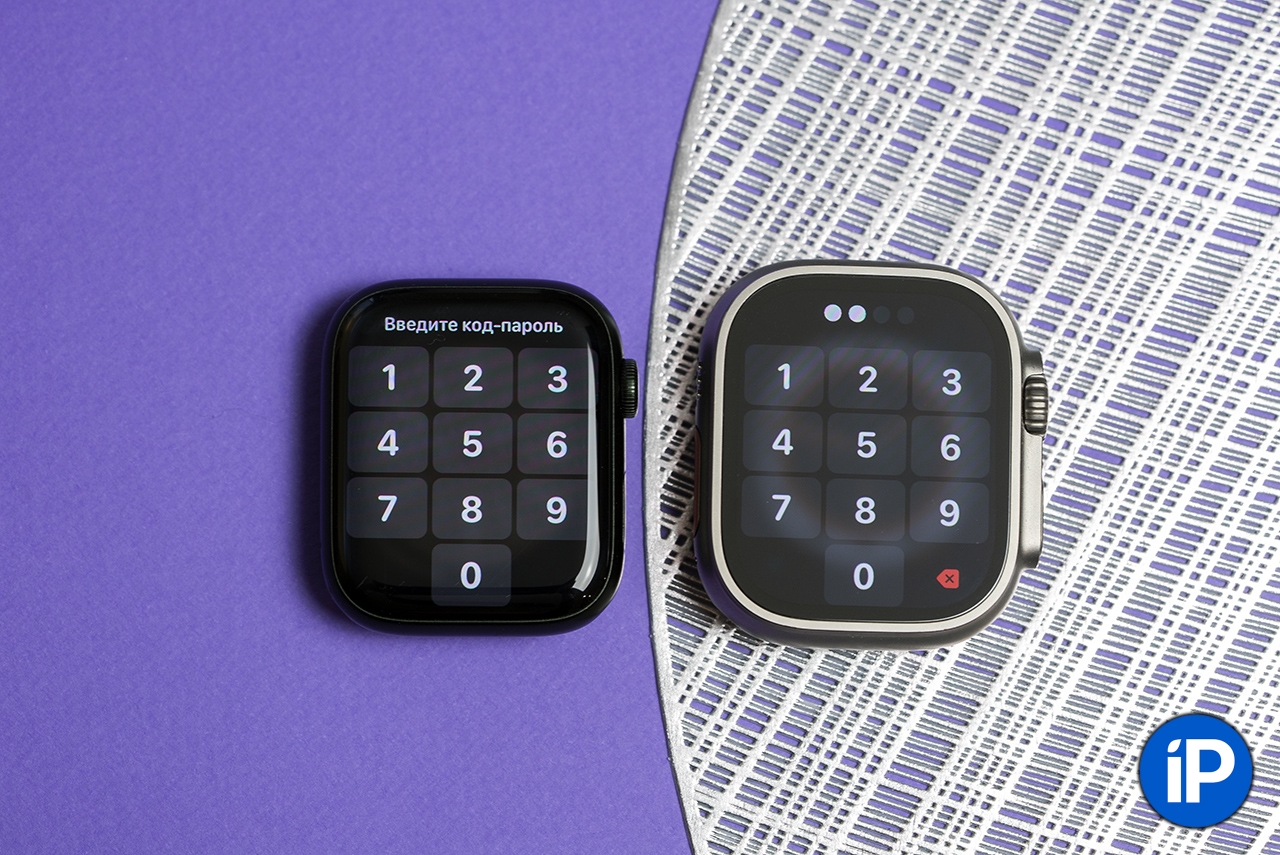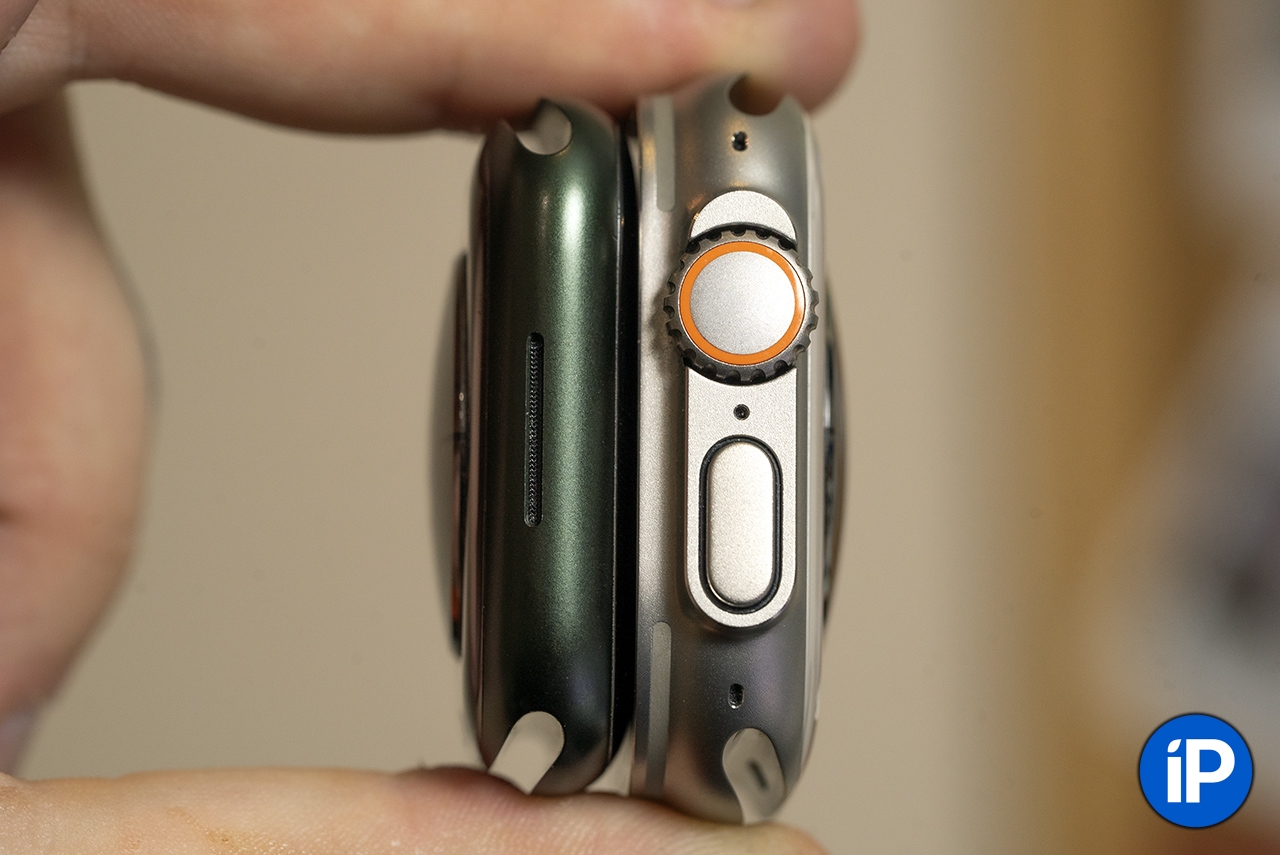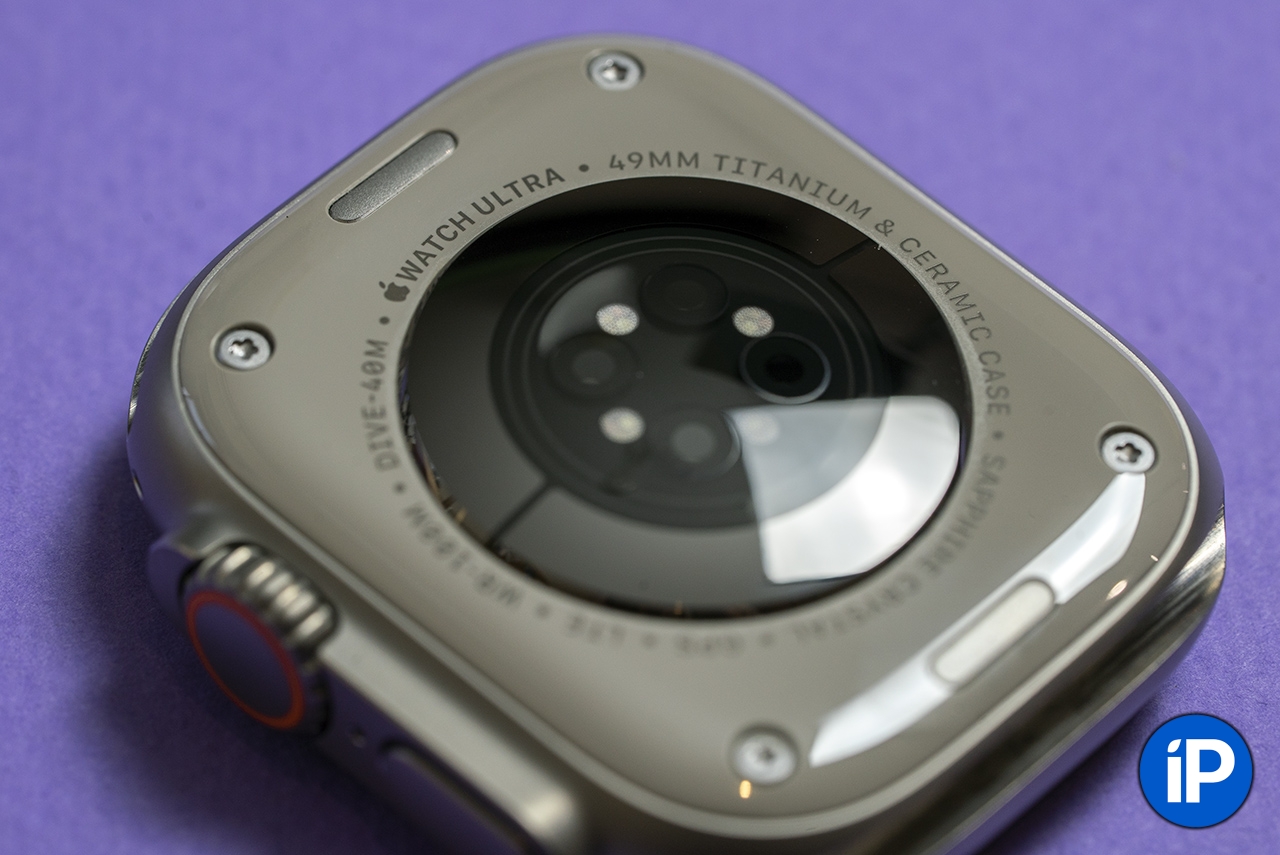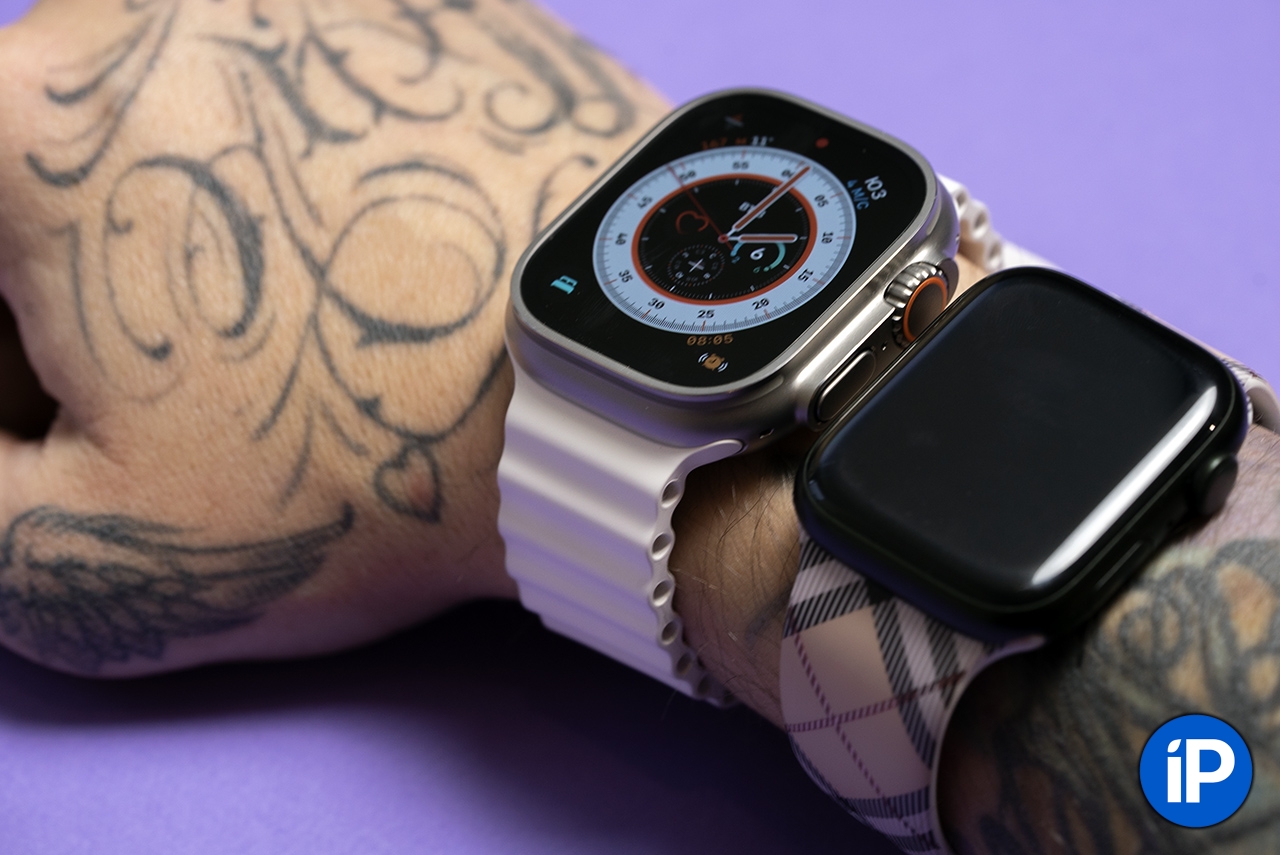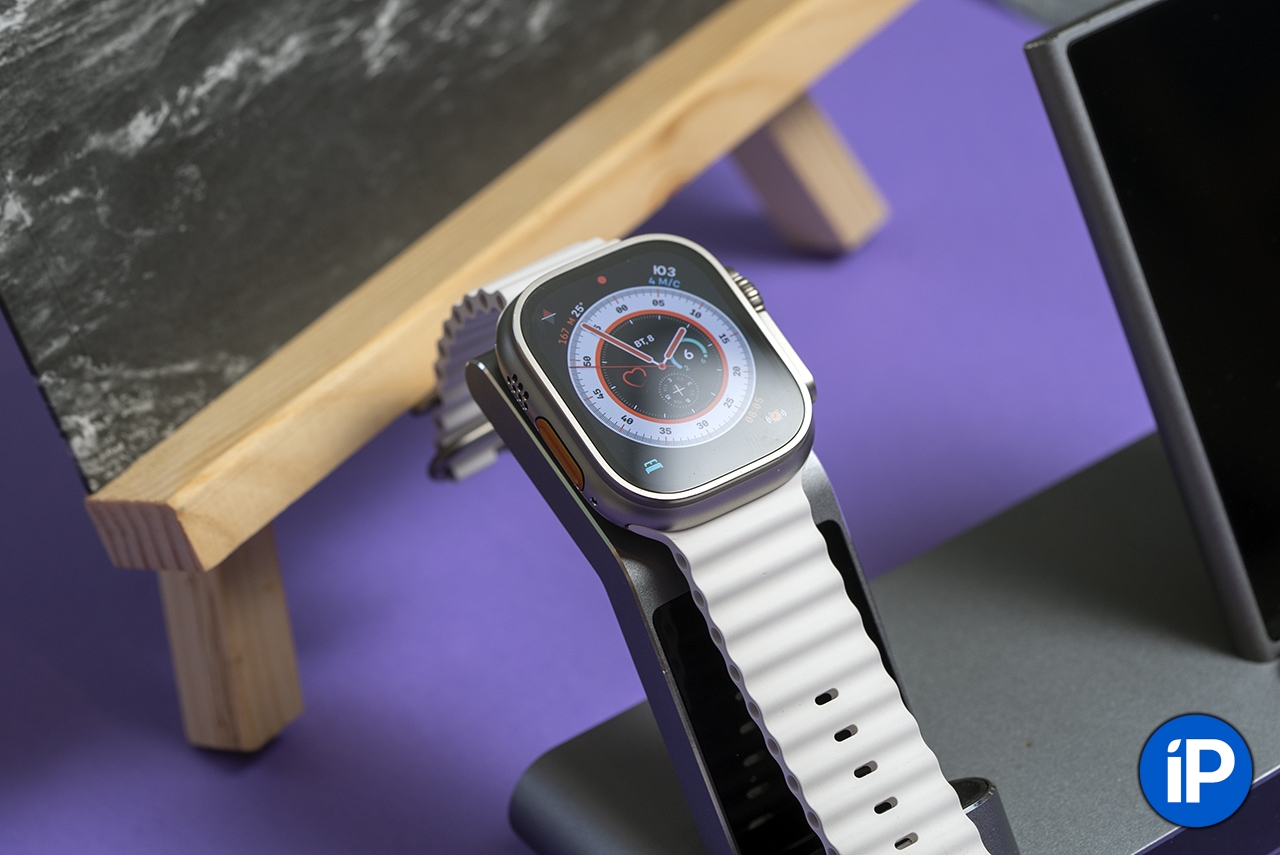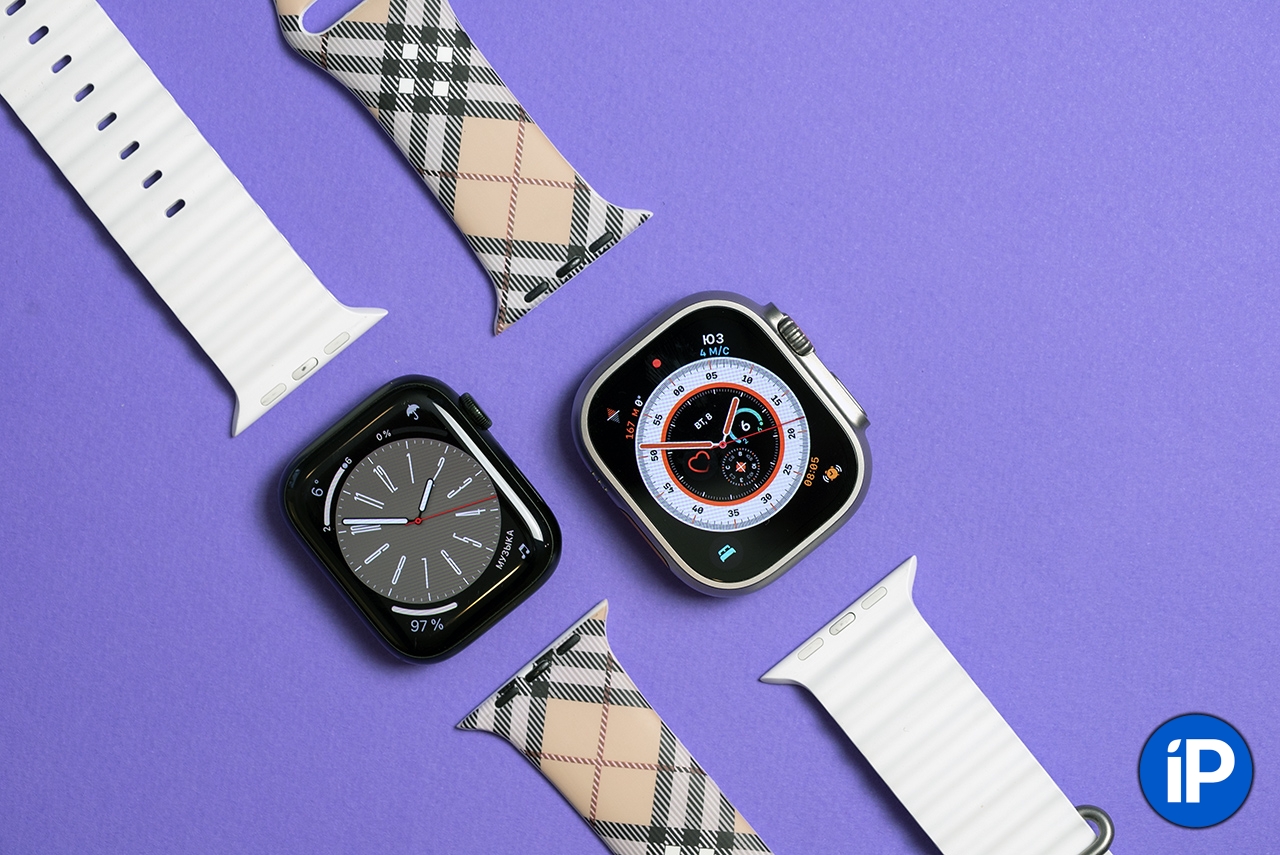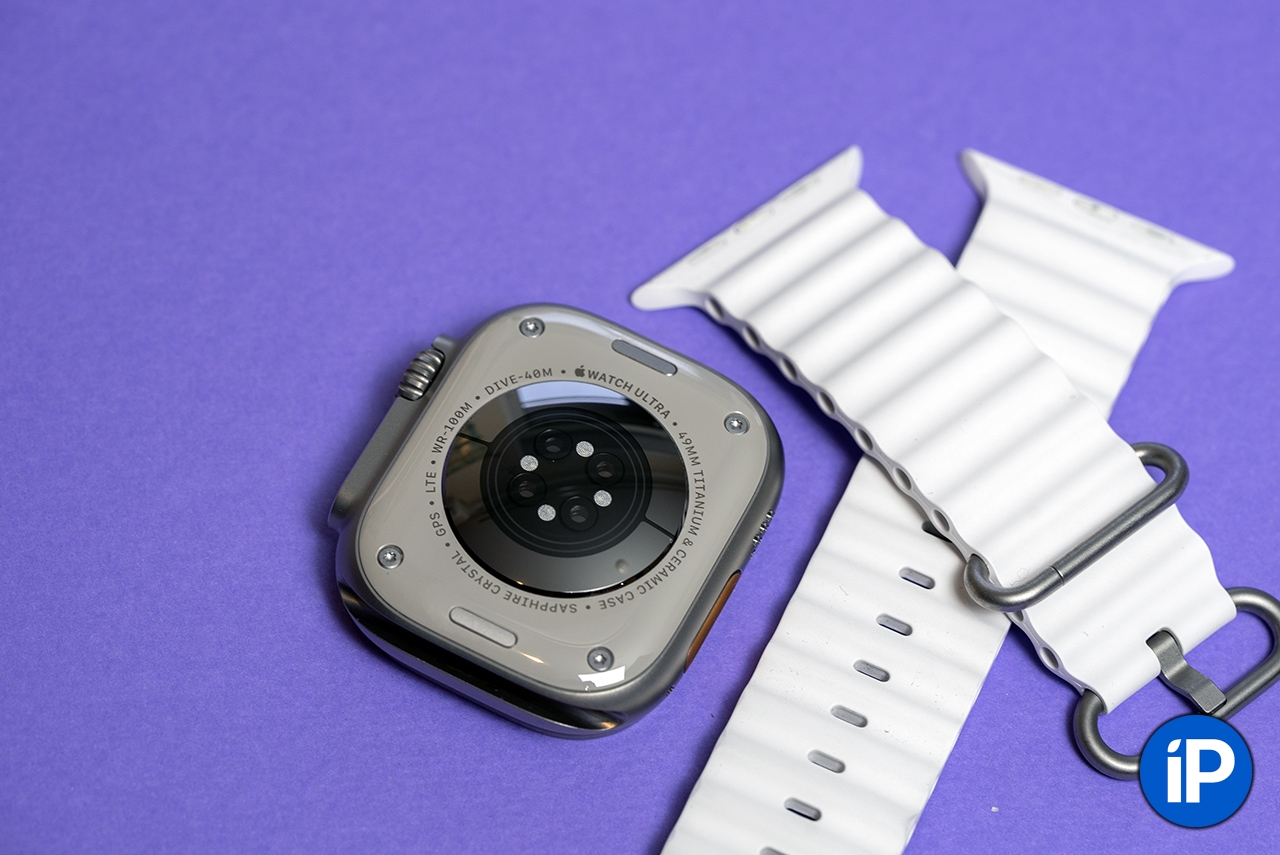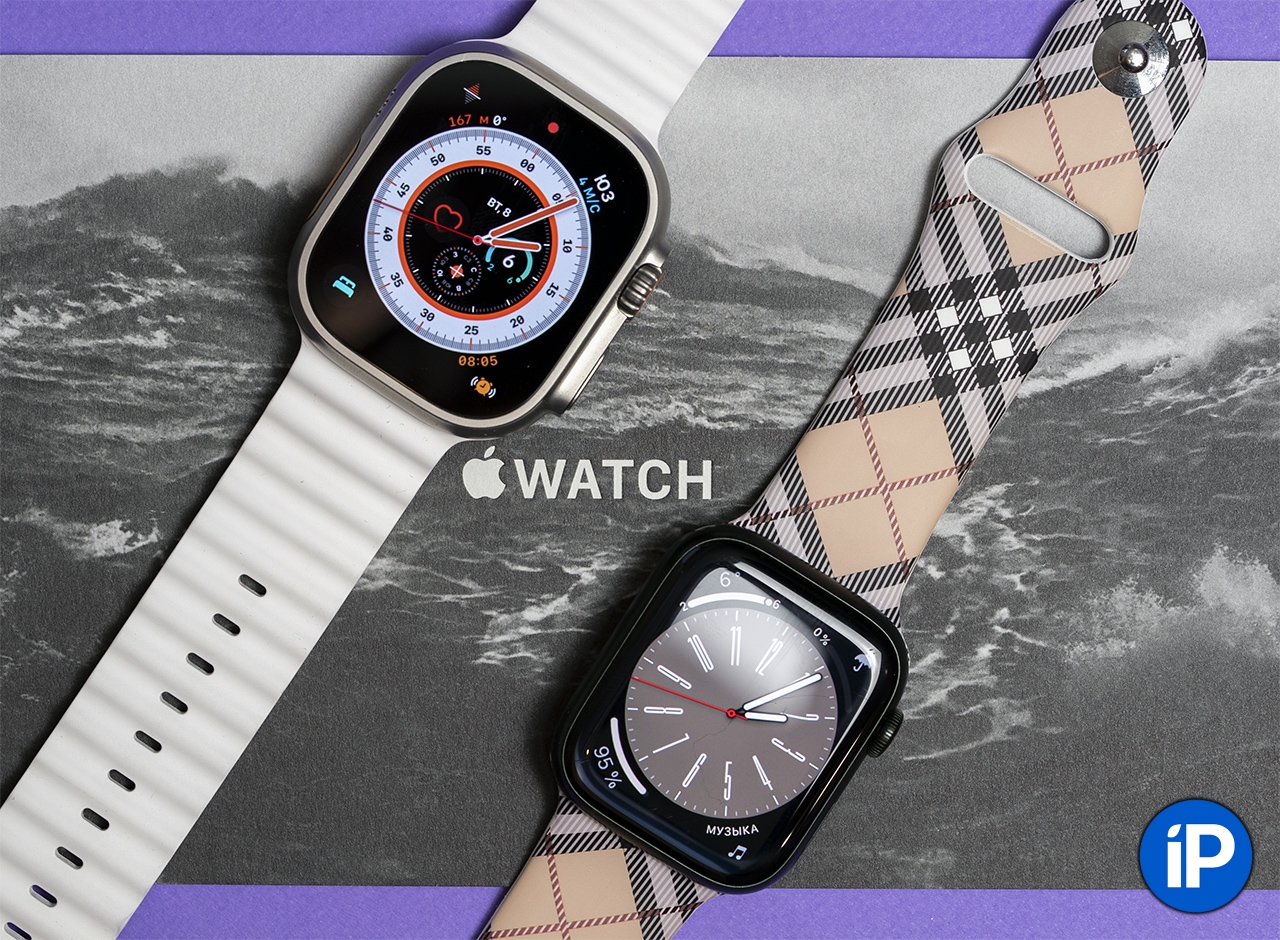 Source: Iphones RU