Good news for those who use the streaming music service spotify, not exactly less. As it has just been revealed, the company is making the new version of the player they are testing available to everyone, which is part of the trial version of the app. And that has very interesting news.
You must have the Android version of the app installed to take advantage of this progress. 8.7.92.521, now available to all users. Otherwise, you will not be able to access the innovation we mentioned. This has something to do change in the player's appearance These are the features that make the use of it much more attractive and fit the design of the Android operating system much better. But unfortunately there is a handicap that you can't go too far to see the new work.
Something key to enjoying the new Spotify
Well, you must have installed the Android 13 otherwise you won't be able to enjoy the visual changes. And this is something that many models on the market right now do not fit, so we are talking about a restriction that affects a large number of users. Obviously, if you do not have this enhancement, the UI you will see on the screen will be normal, so the use of the application is preserved.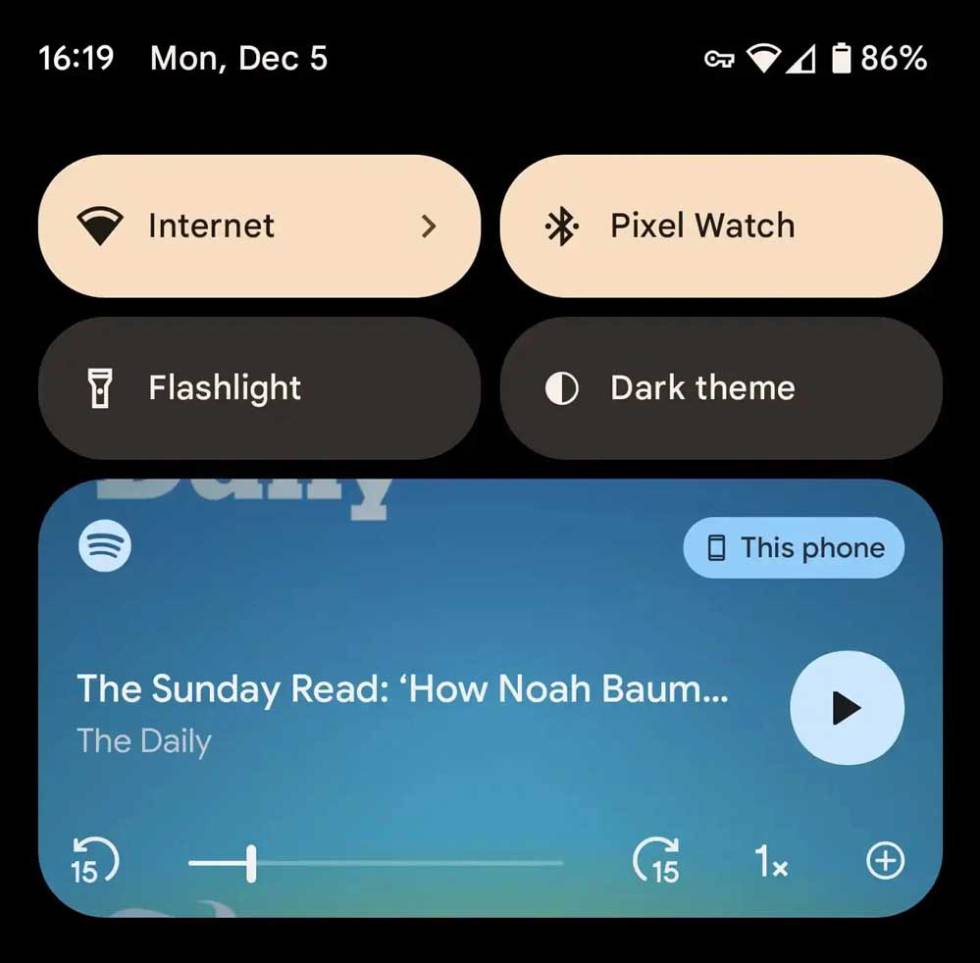 The number of changes that exist, we are always talking about aesthetics, quite a lot. An example of what we said, buttons are now round instead of squares, some even have changes in their positions (previous or next ones are now at the end of the search bar, without going further). It will even be possible to choose between options to see in the UI to better suit the use of songs or podcasts. That's why we're talking about options that also increase the usability of Spotify.
More and more apps adapt to Android 13
Gradually, different developments in the market get relevant updates To support the Google operating system. This will eventually make many users very unhappy as they cannot use this version of the development we are talking about. And finally, if they don't get enough support (and who knows if the manufacturer is for that reason) they will have to replace their terminals. The thing is that Spotify participates in most of the work, like YouTube, SoundCloud or Shazam.
Source: Cincodias Elpais