Since the beginning of 2023, no Interesting news for WhatsApp application, but that has changed today. As it is known, the company owned by Meta has launched a new function for those who use the trial version (in this case, especially for Android).
Tested changes it has to do with ephemeral messages, how good feelings it leaves among users. And the truth is, the option available to testers is still staggering, as the functionality of the items we mentioned earlier is restricted to some extent. Beware, it looks like it could be the start of something much more relevant it would be about communities. We'll see.
New function tested by WhatsApp
The first thing to clarify is what exactly is a temporary message: having content that disappears from conversations after a certain amount of time. That way, no one will be able to see it again, and being able to create a certain degree of privacy in groups (for example) is positive. Well, what's seen as a novelty, will be able to save them and in this way, preserve them over time.
Basically, temporary messages will be allowed to be marked in a certain way and then they will not be deleted from the conversations. As we said before, function with temporary option is partially lost. Of course, any of the participants at any time can rule out the new possibility, and the shared will disappear as planned. We'll have to see what exactly WhatsApp is looking for with this addition.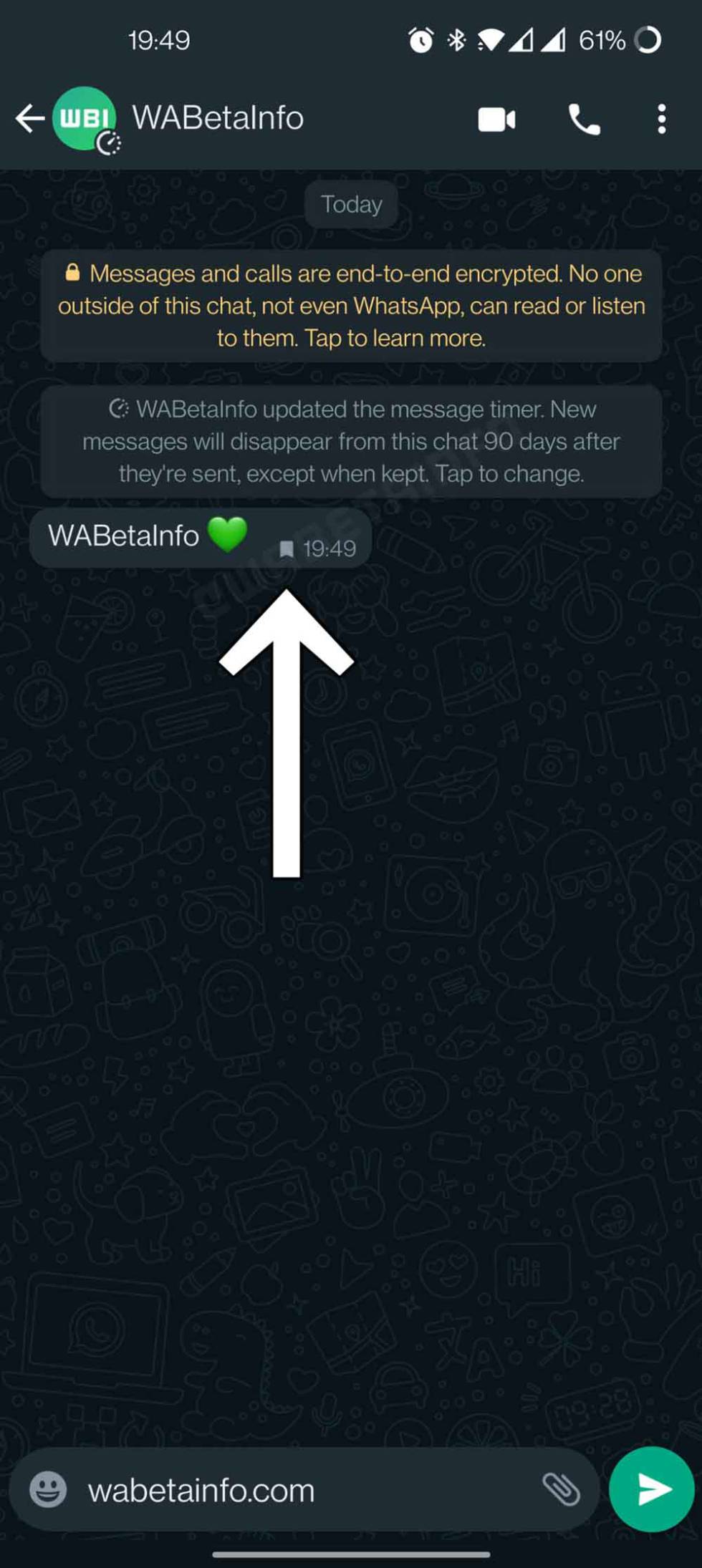 By the way, as seen in the picture before this paragraph, it includes: an indicative icon knowing that the message in question is one of the survivors, albeit temporary. And by clicking on it, the deletion is activated. This is really helpful.
for now this is a test
This is something to consider as it is not currently available in the release. The truth is that it was added It can be used to prevent the abuse of temporary messages. (and this way those who don't keep forms or commit crimes can be detected), but we'll see if the inclusion of this new functionality in WhatsApp makes temporary messaging simple and straightforward.
Source: Cincodias Elpais