This WhatsApp version 2.23.1.24 made available through the beta program Google Play. The app has recently started testing connections between multiple devices. iOS, Android Y Windows.
The WABetaInfo website reports that the app is currently working on more than twenty new emoji that will be included in a future update, as well as changing the look of the existing ones. For a long time, It was clear that the WhatsApp beta for Android would bring a host of new emojis.. But the app developers are also working on a bookmark icon to identify saved messages, as we reported to you on our website yesterday.
What's New in Emojis and Design Updates
Twenty-one new emojis, which will be added to the app in an update soon, have been made available with WhatsApp in the latest 2.23.1.24 beta update on the Play Store for Android.
If you look at the picture below, WhatsApp also plans to update the appearance of eight other emojis. These are already available in the beta app in addition to the addition of new emojis. While the changes were not significant, the information was worth highlighting.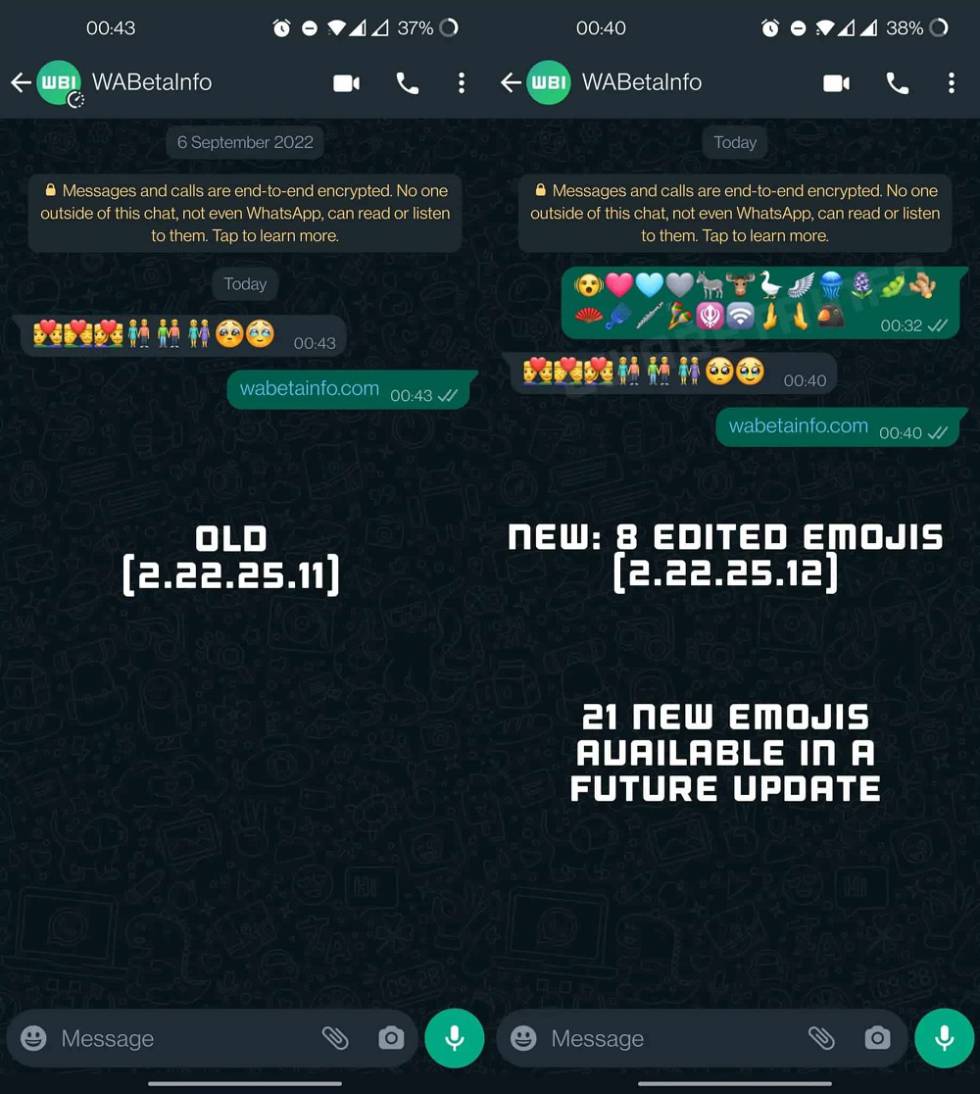 "As you can see from this screenshot, there are 21 new emojis that will be available in a future update," WABetaInfo said. «But there is more: WhatsApp has also redesigned 8 emojis and these emojis are already appearing in this beta version. In fact, you may not have noticed them because the changes aren't really obvious. Except for the begging face and the one holding back tears. But thanks to the screenshot, you can find out which emojis have been redesigned."
Some users with the latest Google Play beta may see all eight redesigned emojis. However, the other twenty-one does not appear at this time. There is no official time for the stable release to arrive, but there is for the testing phase to begin. And if they don't find a major problem, will be available to the general public soon.
Source: Cincodias Elpais