(4) On Wednesday, Google released an official report on the company's efforts to prevent malicious advertising. Only in 2021, had More than 3.4 billion ads removed and suspended over 5.6 million advertiser user accounts.
The report shows that over the past year, Google has tripled the number of advertiser accounts suspended. The first category on the takedown list was ads abusing the ad network, followed by ads with adult content and third place with trademarked ads.
As announced by the company, more than 1.7 billion pages of content publishers have restricted or blocked ads, and 63,000 sites have had stronger enforcement measures.
In 2021, Google also introduced a system for repeat violations and updated more than 30 policies for advertisers and publishers – one of which includes a policy that prohibits promoting the denial of climate change.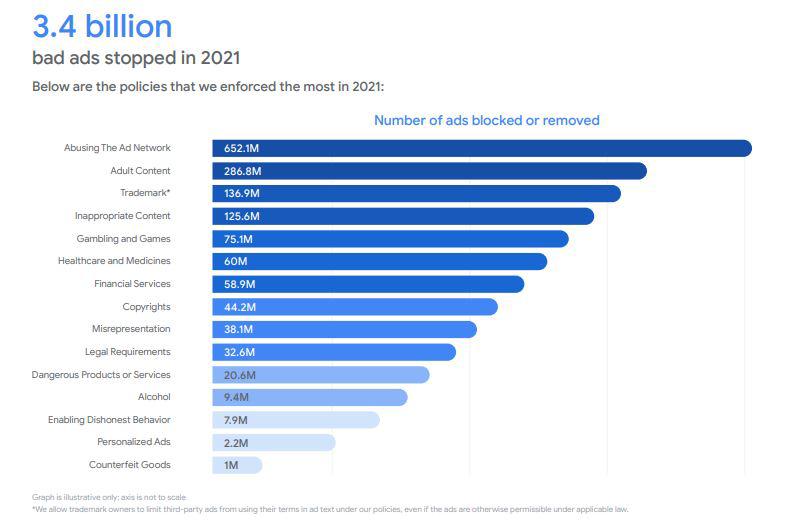 Ads blocked
"We have also taken other steps to halt most of our business in Russia on our products, including pausing the display of Russian ads and ads by Russian advertisers, and pausing the monetization of Russian state-funded media on our platforms." revealed in an official statement.
The company has blocked more than 8 million ads and more than 60 websites funded by the Russian government that comment on events in Ukraine in recent months.
The company also blocked 106 million ads containing false information about Covid-19. More than 500,000 pages were also logged that violated Google's virus-related policies.
Source: Tec Mundo