In this tutorial, we'll show you how to add a Siri command to access ChatGPT, so you can quickly and easily ask and receive answers using your voice command. This feature is very handy and can greatly increase your work.
Let's start!
What you need to add ChatGPT to Siri
You will need any iPhone, iPad with iOS 15 and newer. But it is recommended to update to the latest version of iOS (now it is 16.3), as there may be problems with dictation activation via Command on firmware.
you also you need to register with OpenAI on the official website – openai.com. For this case, a foreign telephone number, with registration registration, will definitely not work. How to do this, this article will not, the Internet to help.
After registering with OpenAI, you can proceed to the instructions below.
How to add ChatGPT activation via Siri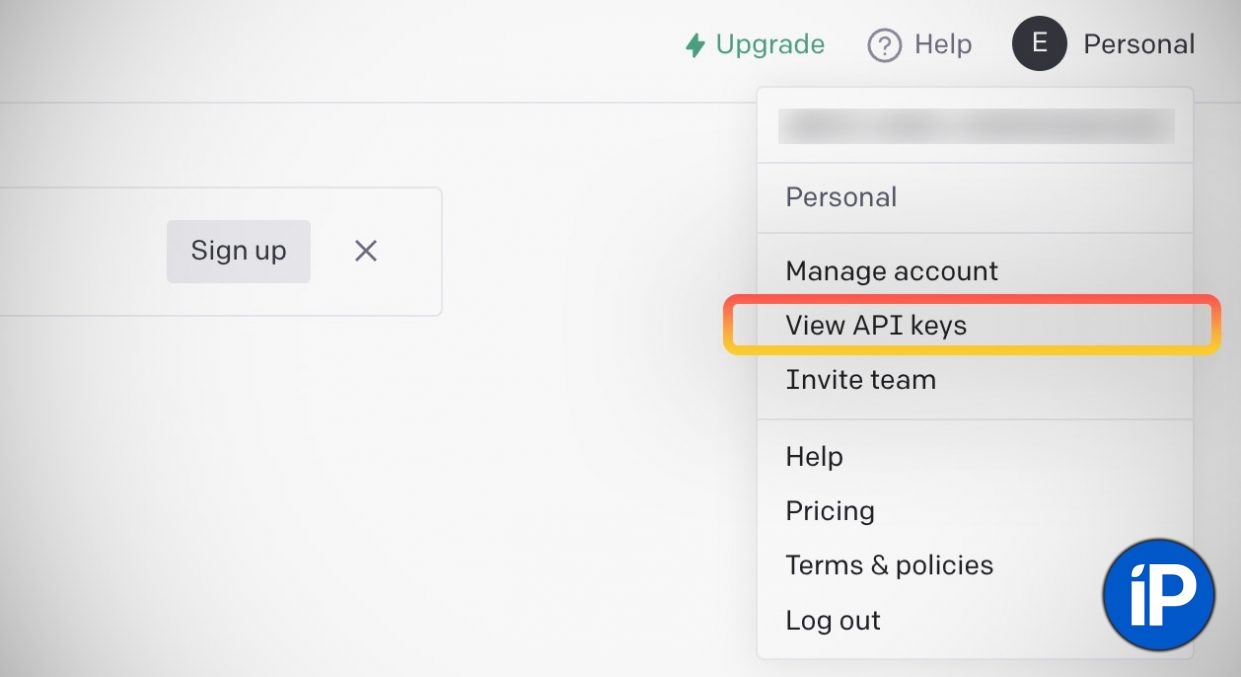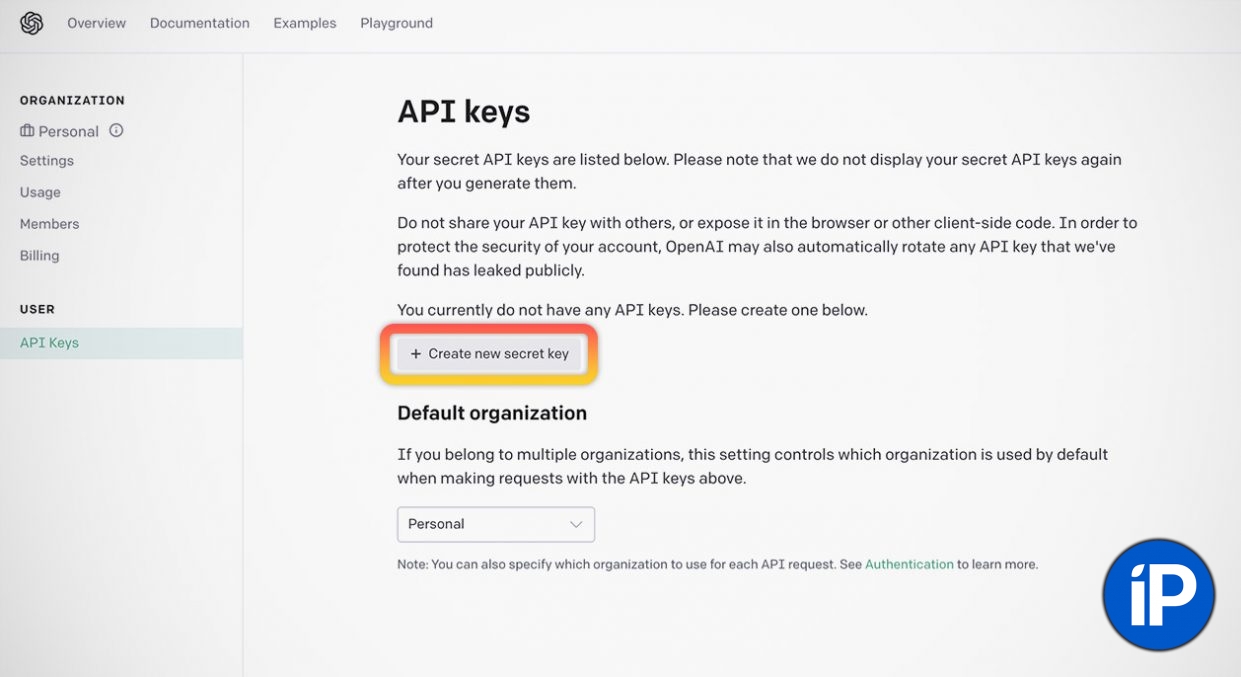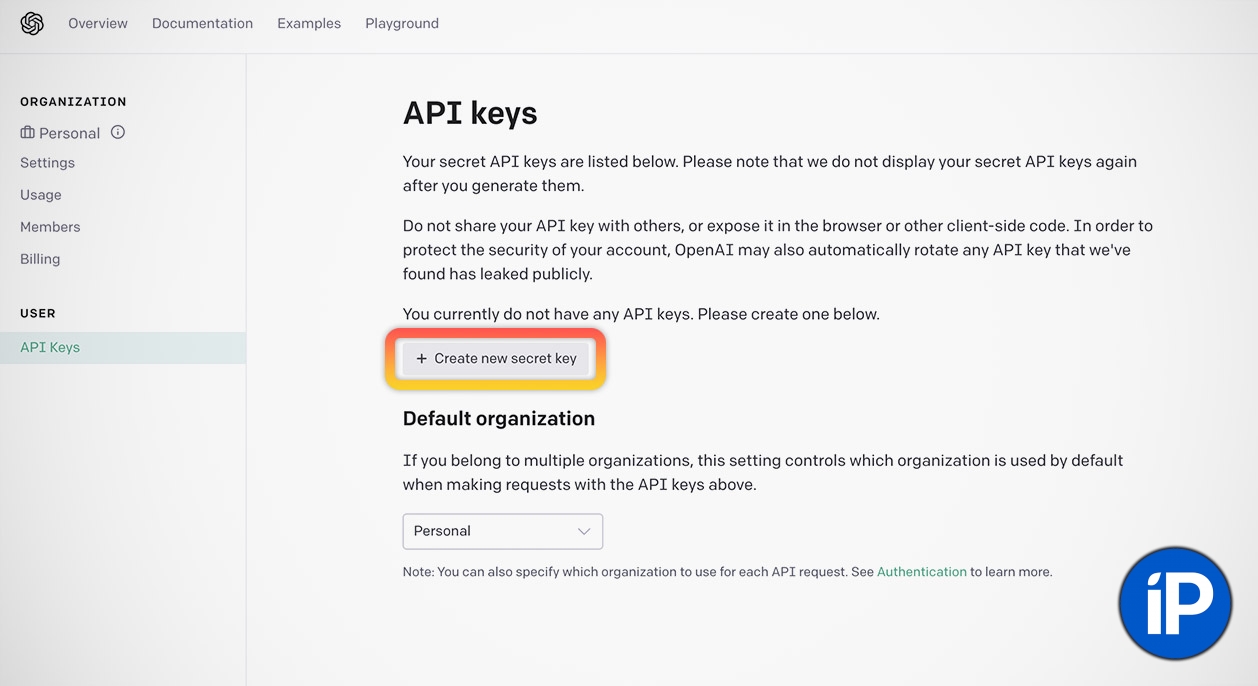 1. Opening the OpenAI website via VPN.
2. Click on the icon of your account with access rights. In the menu that opens, select Viewing API Keys.
3. Click on the button Create a new private key.
four. Be sure to copy the entire key to a safe place – for example, to the application Notes.
five. On iPhone, iPad, or Mac, open this link: SiriGPT command for Siri. We agree to install.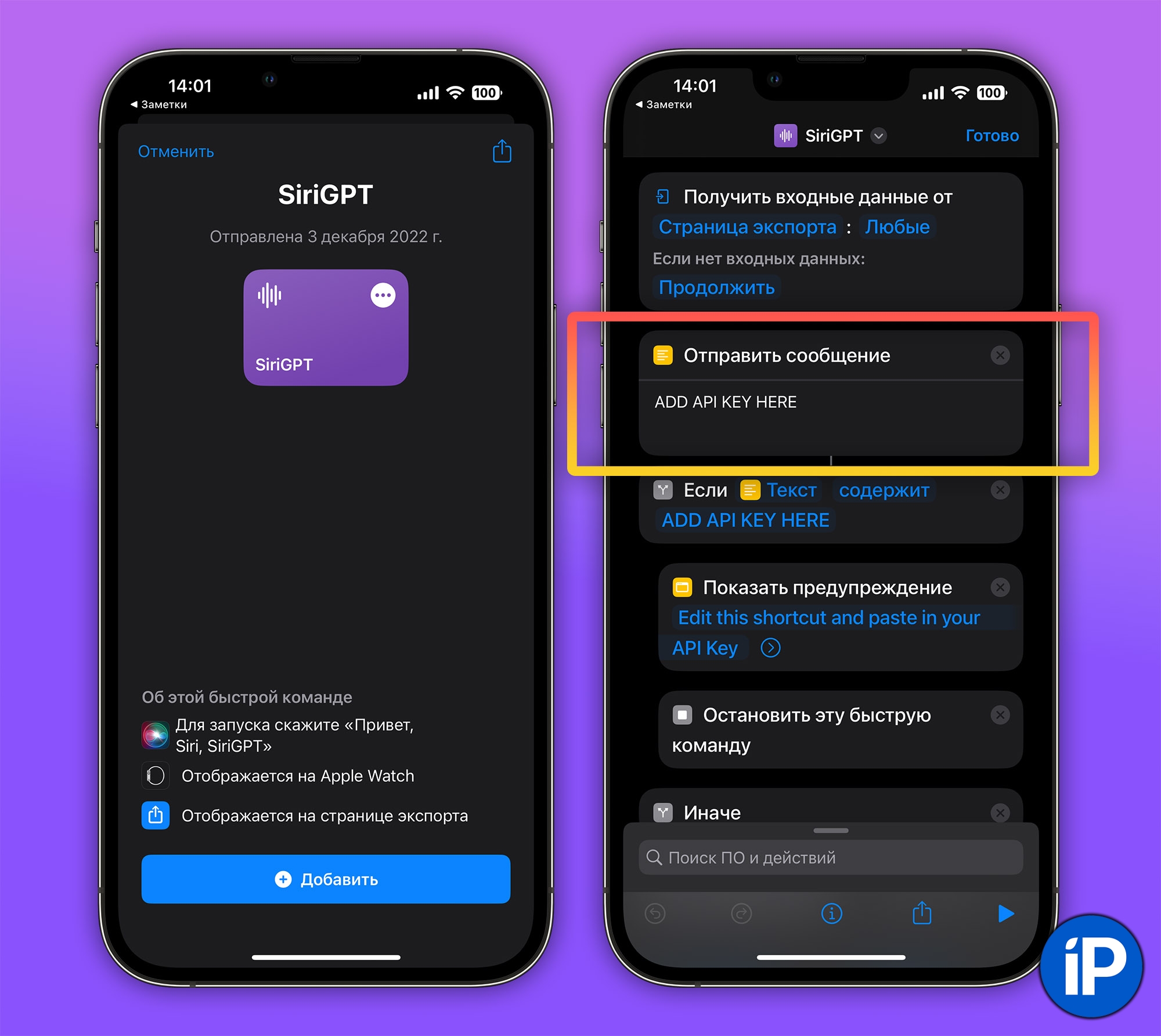 6. Opening the application Teamsif it didn't open by itself. Finding the command icon SiriGPT and click on the three dots next to it.
7. On the first field ADD API KEY HERE we enter the key that we received at level 3-4.
8. (Optional) Click on the arrow at the top next to the inscription SiriGPT and choose the item On the Home Screen.
All is ready. Now to use ChatGPT through a voice call to Siri, it is enough to match this command with the desktop or application showcase Teams.
Works with the Russian language, if that. VPN is not required.
How the ChatGPT shortcut for Siri can be useful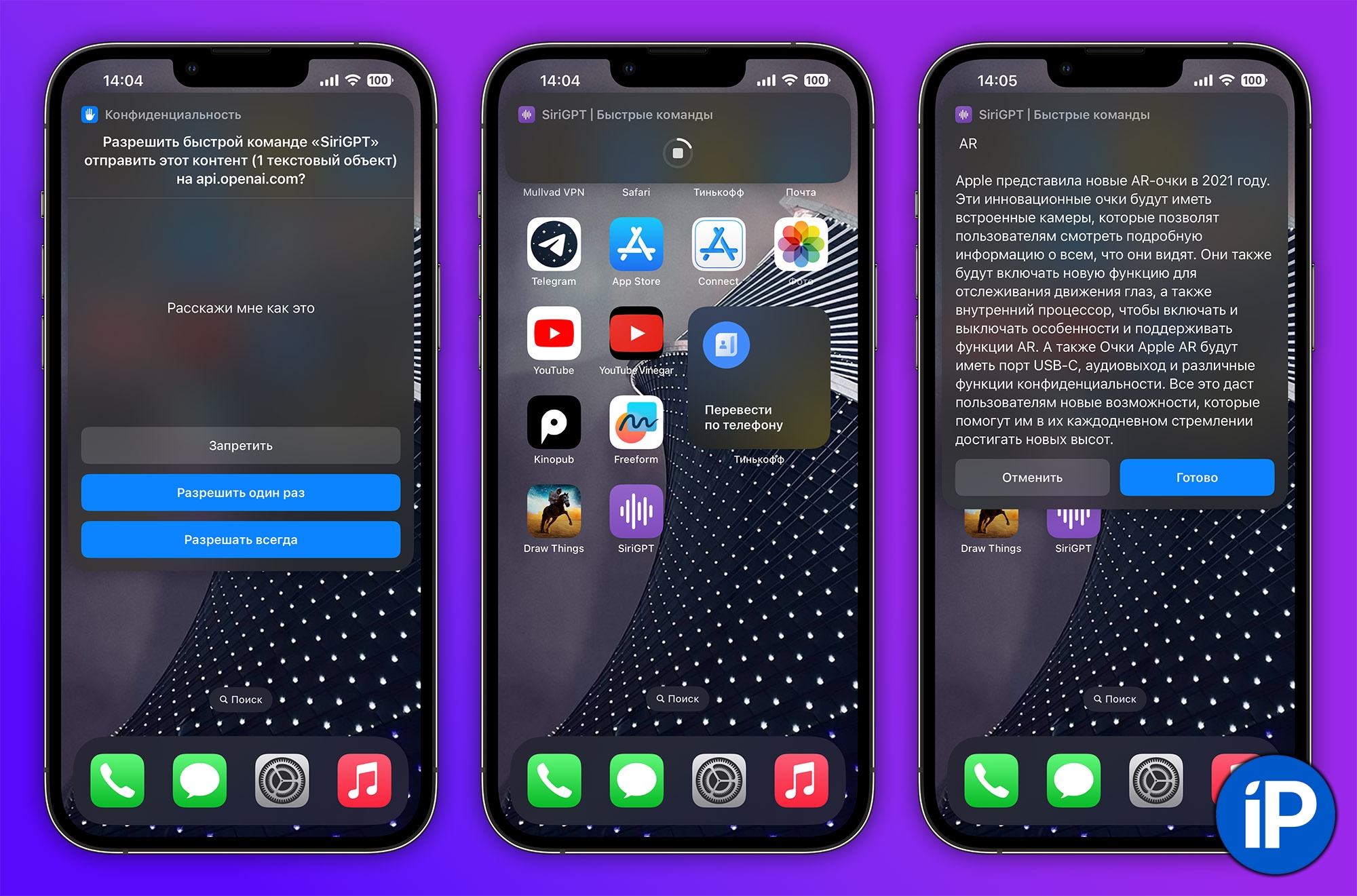 The Siri shortcut with access to ChatGPT can be very useful in a variety of ways, as it allows you to quickly and easily ask questions and get answers to them with a voice command. For example:
▪ for voicing words and phrases
▪ for weather information
▪ to receive news
▪ to solve problems
▪ to answer difficult questions on accepted topics
In addition, this feature is very convenient for people with limited interests or those who prefer to use voice control.
PS Half of this article is written via ChatGPT 😉

Source: Iphones RU